Things to Do
Your essential guide to the very best things to do around Atlanta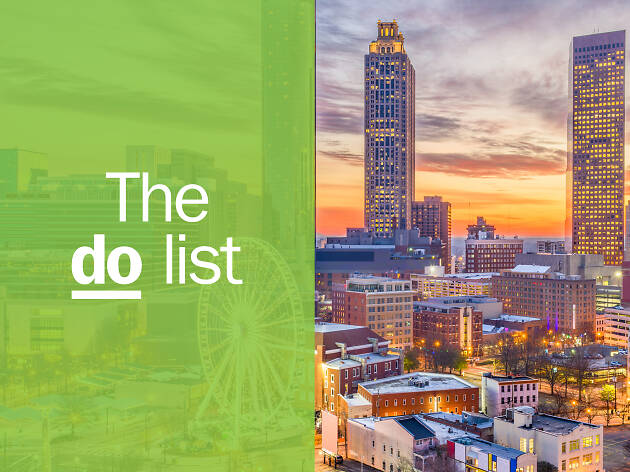 The 21 best things to do in Atlanta
The city may be known for its sweltering summer weather (prompting tourists to call it "Hotlanta") and as the home to the world's busiest airport, but the best things to do in Atlanta go well beyond all that. Georgia's capital and its largest city boasts historic sites and attractions like Martin Luther King, Jr.'s birthplace, vintage performance venues like the Fox Theatre, a vibrant nightlife scene and an eclectic range of activities to tackle with the kids in tow. Don't forget the killer eats, too: the city carries bragging rights for some of the South's most delicious restaurants, serving out-of-this-world meat-and-three dishes. Shopaholics, art fiends, culture vultures, history buffs: we've got you all covered. Here is your Atlanta bucket list. Only in Atlanta: The largest drive-in fast food restaurant in the world, The Varsity, serves more Coca-Cola by volume than anywhere else globally.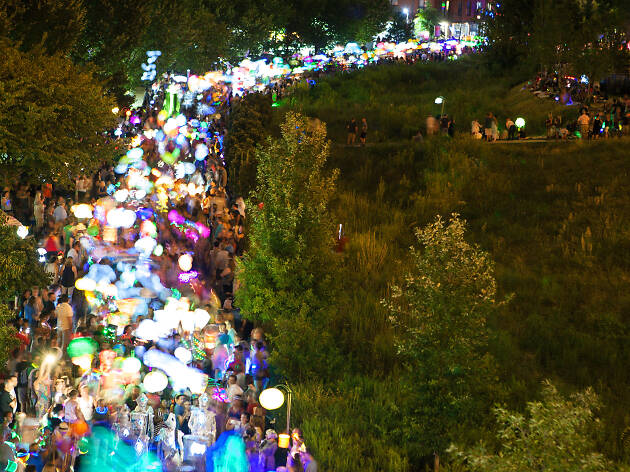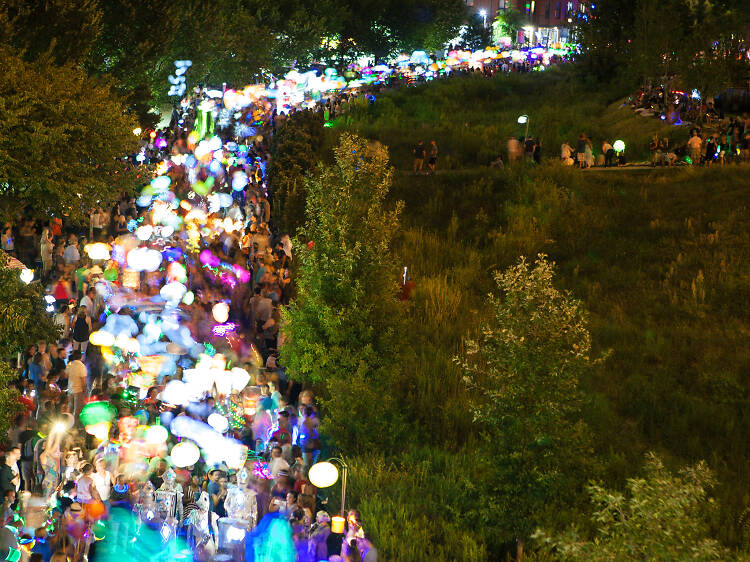 The 14 best events in Atlanta
The best events in Atlanta make the city the extraordinary destination that it is today: where else can you find one of the oldest, largest Pride celebrations in the country held within weeks of a neighborhood Halloween festival located just minutes from the setting of one of the most prestigious golf events of the year? Let us answer that for you: you can't. Here in the capital of Georgia, we are as diverse as they come, and our varied interests are made apparent across the city's restaurant offerings, museums, parades and more. Sounds like a whole lot of stuff to tackle? We've earned the title "city too busy to hate," after all. And when you're too busy to hate, what else is there to do but celebrate at these awesome local events? RECOMMENDED: Full guide to the best things to do in Atlanta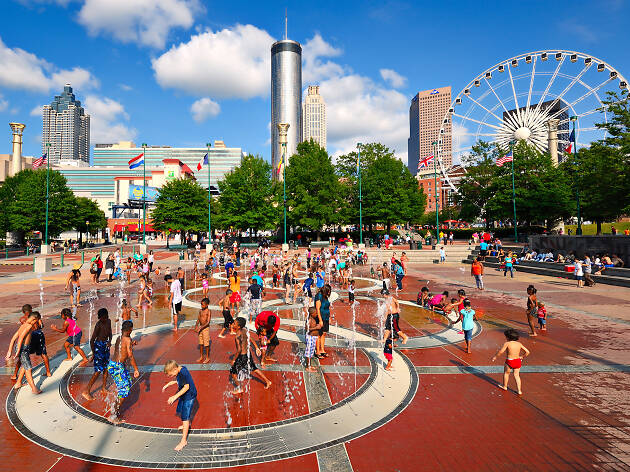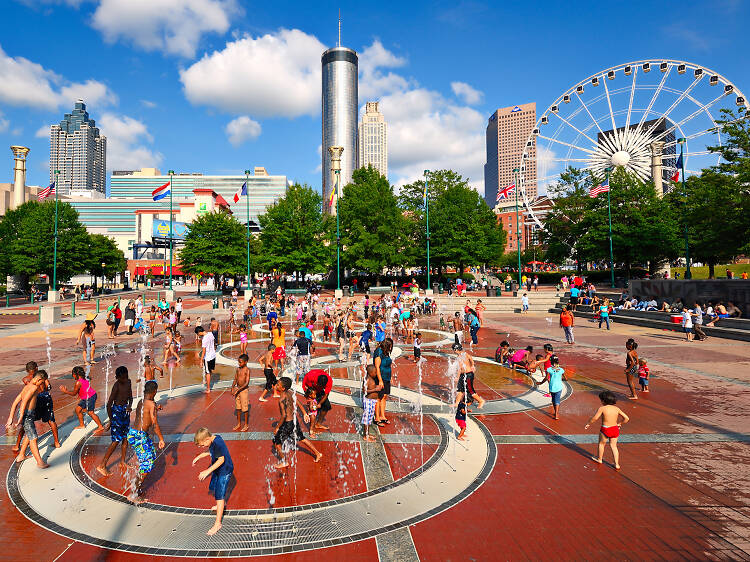 The 16 best free things to do in Atlanta
Interestingly enough, tackling the best free things to do in Atlanta happens to be the very best way to explore the city's outdoor offerings. Start at Centennial Olympic Park, built for the 1996 summer Olympics, and then move onto the Atlanta Beltline, a still-unfinished former railway loop turned paved path that boasts 2,000 acres of park and more. The best part? All these double as fun things to do with kids in tow as well. But nature aficionados are not the only folks that will appreciate the city's gratis offerings. If you're in town to taste the Atlanta's wondrous food offerings, temporarily step away from the best restaurants and brunch spots to peruse the local food market scene: Peachtree Road Farmer's Market showcases Georgia's agricultural diversity every Saturday while the Ponce City Market is a 2.1-million-square-foot space that's home to a variety of food stalls and eateries, including four James Beard award-winning chefs Music fiends, on the other hand, will be delighted by one of the largest free music events in the country when the Atlanta Jazz Festival takes over the city during the warmer months. Like they say, the best things in life really do come for free. RECOMMENDED: Full guide to the best things to do in Atlanta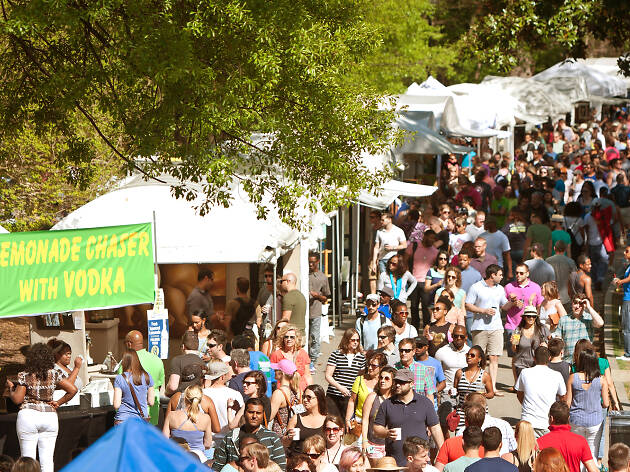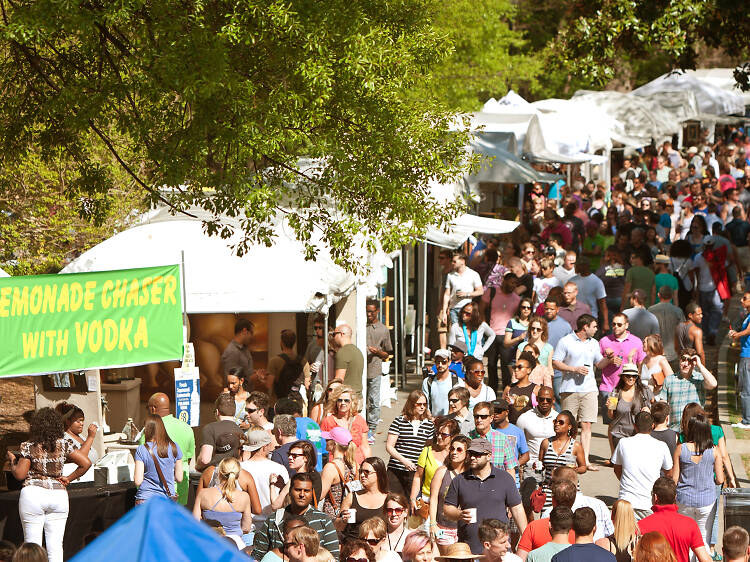 The 14 best festivals in Atlanta
Although there are a ton of things to do in Atlanta—from a tour of the city's top attractions to entire days devoted to devouring BBQ and nights spent smoking hookah—the best festivals in Atlanta are the events that bring the community together and remind all of the spark and quirk that defines the capital of Georgia. There is a festival for everyone: from craft beer enthusiasts to art fiends, lovers of comedy to book nerds, all personalities will find something delightful in town. Some of these festivals are free, some are ticketed and some are great for the whole family. But only one features folks dressed as gnomes. RECOMMENDED: Full guide to the best things to do in Atlanta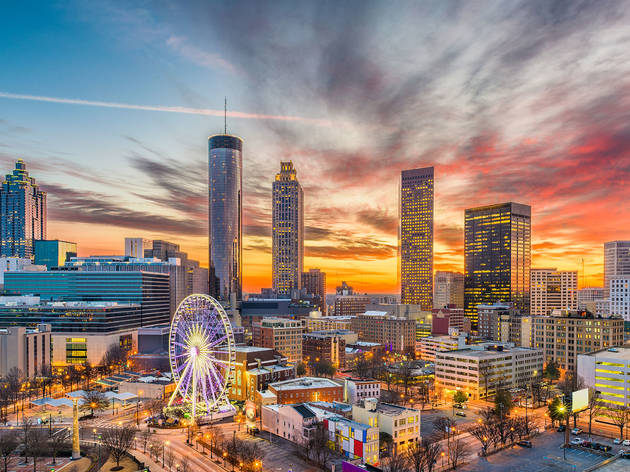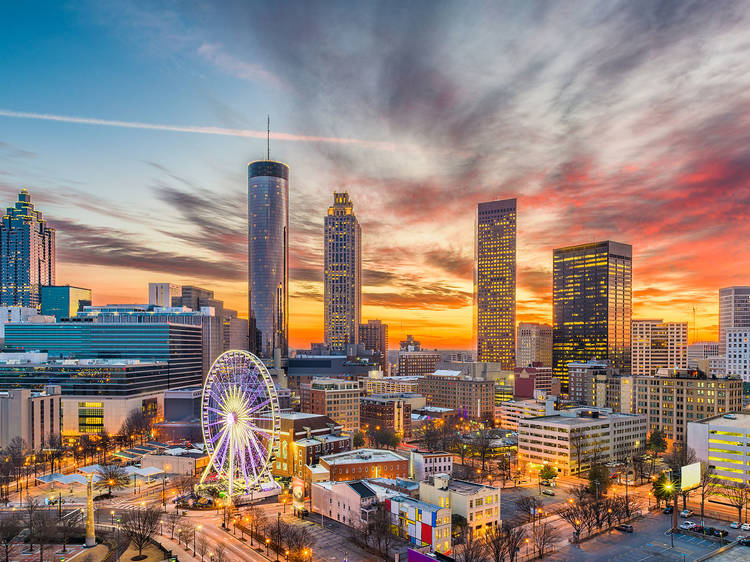 The 10 best markets in Atlanta
Atlanta has an exciting selection of weekly farmers markets and gourmet food halls, and both are popular things to do with friends and family. Farmers markets highlight the best of Georgia's abundant produce, from peaches to peanuts, while food halls offer an easy way to try some of Atlanta's hottest local restaurants as well as the city's culinary up-and-comers. Plus, if you're looking for fun things to do with kids, many of these offer family-friendly activities and plenty of kid-approved treats. Check out these top markets for a taste of Atlanta's finest foods and produce. RECOMMENDED: Full guide to the best things to do in Atlanta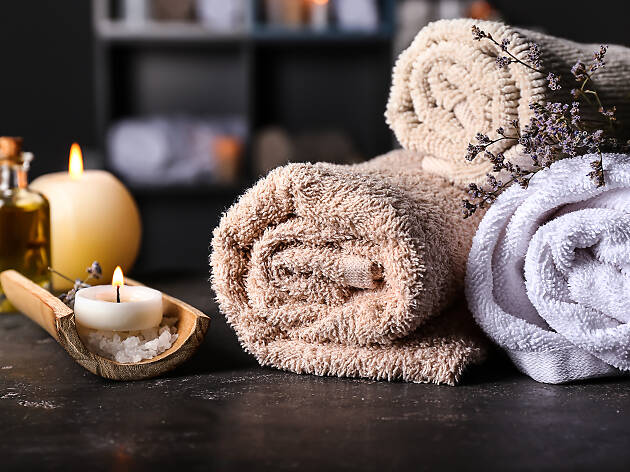 The 11 best spas in Atlanta
Atlanta may be stationed in the South, but it's every bit an international city and business hub with hustle and bustle to spare, so it's no wonder that Atlantans (and visitors) take their need for tranquility seriously: enter the best spas in Atlanta. Georgia's capital boasts a wide variety of self-care destinations, offering a whole lot of services ranging from the ultra-luxe and high-end to the quirky and affordable. Whether you're looking to recap your nightlife adventures at the bar with a friend over a mani-pedi, ease your skin's seasonal transition after brunch or work out the kinks under a masseuse's magical hands, this guide to the best blissed-out venues in Atlanta will help you out. RECOMMENDED: Full guide to the best things to do in Atlanta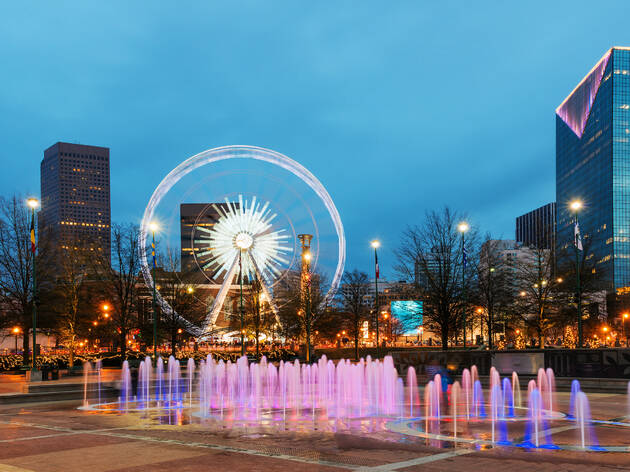 The 15 best things to do with kids in Atlanta
  Once you embark on the best things to do with kids in Atlanta, you'll be instantly drawn to the city's Southern charm.  From a generous arts scene to super-cool sports attractions and everything in between, the capital of Georgia offers a lot to love for those who call the city home and those who want to make a visit. Make sure to take a gander at our favorite local markets and scope out the best restaurants in Atlanta—you'll need all of the energy you can get before tackling our checklist of can't-miss locales.   RECOMMENDED: Full guide to the best things to do in Atlanta This epic roundup of things to do in Atlanta is sweeter than a Georgia peach, so make sure to plan your itinerary ASAP!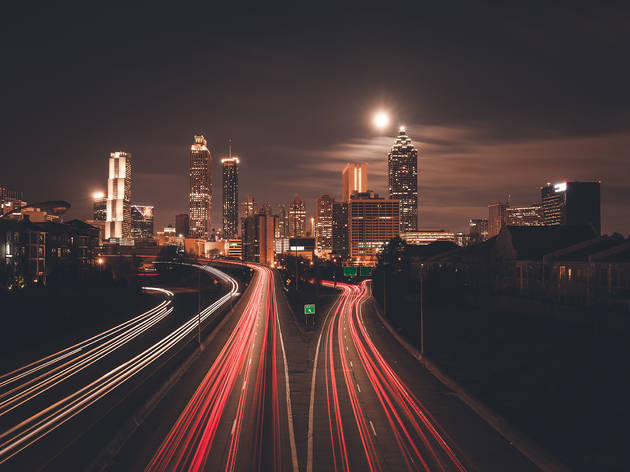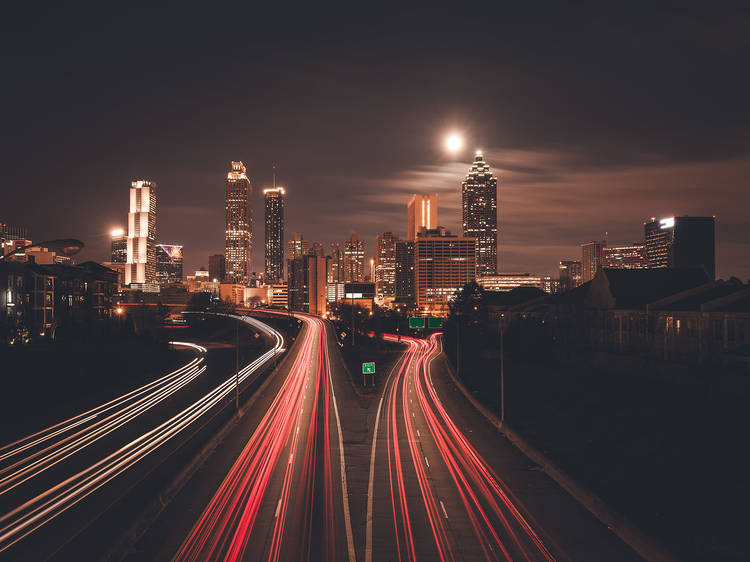 A guide to the 13 best nightlife spots in Atlanta
Nightlife in Atlanta means many different things to many different people. It could mean cocktails handcrafted by the city's top mixologists, mulling herbs and mixing spirits to create next-level concoctions. It could mean long nights spent laughing and drinking at the top local rooftop bars and restaurants with new and old friends. To some, things to do at night might involve a whole lot of dancing and singing or simpler hangouts demanding comfortable clothes and board games. No matter what, the city's nightlife is bound to throw up something you'll love. RECOMMENDED: Full guide to the best things to do in Atlanta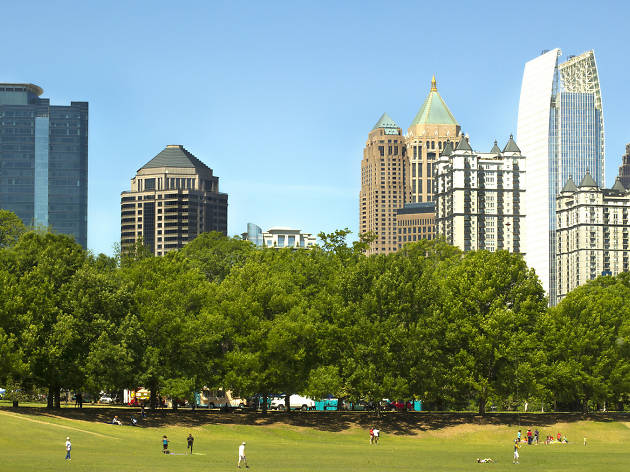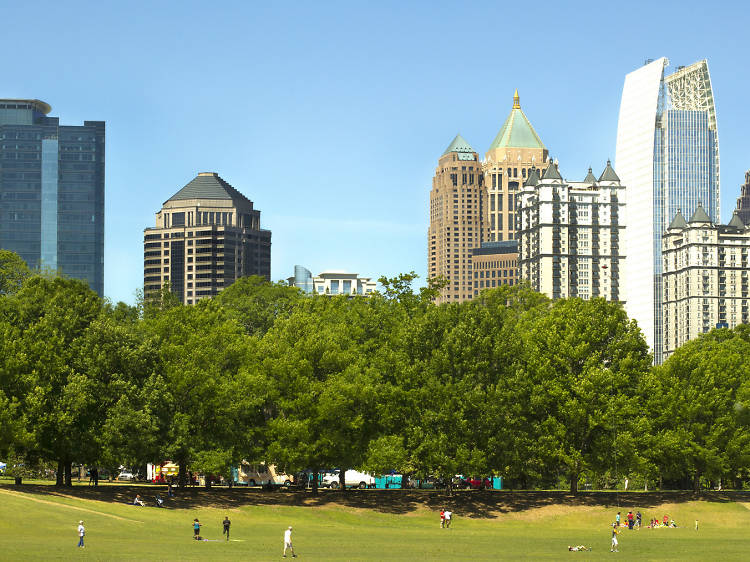 The 20 best attractions in Atlanta
You probably know that the best attractions in Atlanta involve its status as a mecca for hip hop music, home to a burgeoning movie scene, ground zero for chaotic traffic (we're looking at you, snow storm of 2014) and as the U.S. capitol of unparalleled heat. But what you may not know is that the Georgia capital is a highlight reel of the best parts of the American South, and that's where we'd like to enlighten you. From Southern-style restaurants to eclectic BBQ finds and some of the most entertaining festivals across the country, you're in for a wild ride when visiting town. Here's a compilation of places that show off the city's hospitality, southern fried tendencies and rich history. Explore the various eateries, shops and attractions to visit that aren't all dive spots, but are far enough off the beaten path to make you feel more like a local than a tourist. RECOMMENDED: Full guide to the best things to do in Atlanta