Heads up! We're working hard to be accurate – but these are unusual times, so please always check before heading out.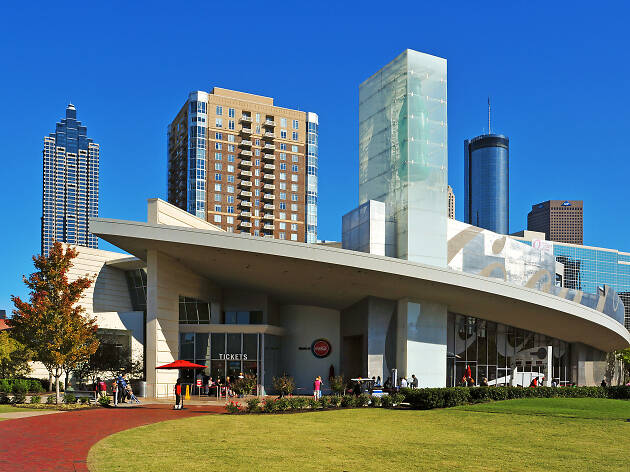 The 10 best museums in Atlanta
The essence of the city as a multicultural hotbed is on display at the best museums in Atlanta
Although you will certainly have loads of fun at the Children's Museum of Atlanta and the Center for Puppetry Arts, the best museums in Atlanta are most often than not adults-only affairs.
By showcasing the city's unique identity as a majority-African-American town and international city (facts clearly affecting the best restaurants, festivals and things to do in town as well), these cultural destinations have helped define the Southern metropolis while defying the stereotypical boredom some might associate with excursions to museums.
Celebrate art, culture and the very essence of Georgia's capital at these dazzlingly entertaining institutions.
RECOMMENDED: Full guide to the best things to do in Atlanta
Best museums in Atlanta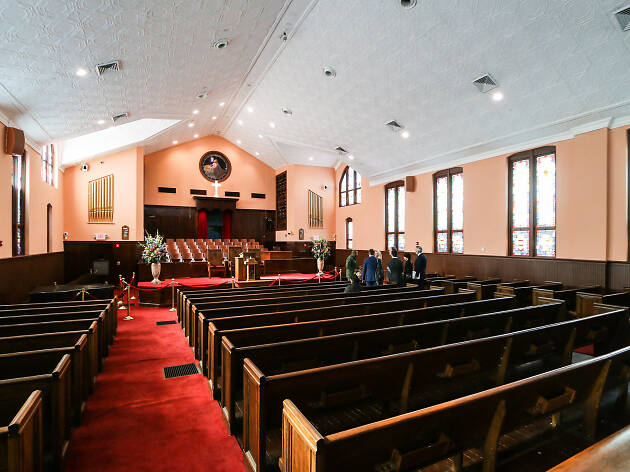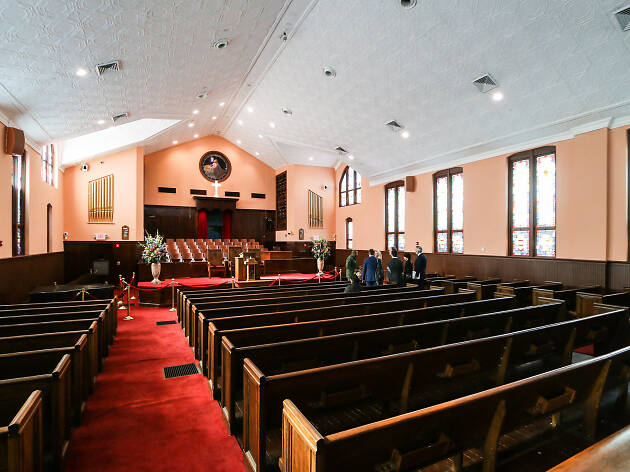 Photograph: Courtesy Flickr/cc/Netherlands Embassy
Upgraded from a national historic site to Georgia's only national historic park in 2018, The King Center is a steadfast reminder of the powerful effect Atlanta native Martin Luther King, Jr. has had on the world at large. The expansive area anchors on Auburn Avenue and includes MLK's birth home (recently reopened for tours following renovation), Ebenezer Baptist Church, the Freedom Walkway and Reflecting Pool, and the tombs of Dr. King and his wife, Coretta Scott King, next to an eternal flame. Stop into Freedom Hall to purchase books and memorabilia, view African and Georgian art, plus exhibits honoring Mahatma Gandhi and Rosa Parks.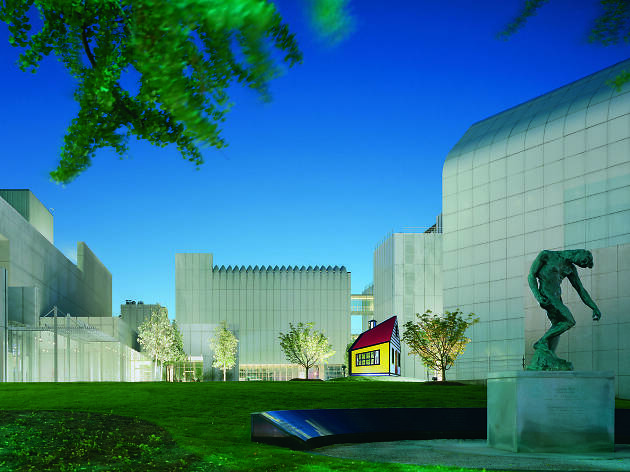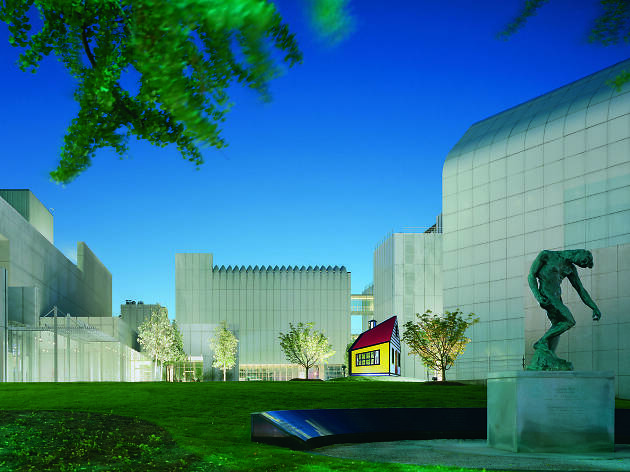 Photograph: Courtesy High Museum of Art
The High's appeal begins at the Midtown building's sleek, all-white exterior, which is just as much a work of art as the exhibits inside, ranging from international phenomenons like Yayoi Kusama's Infinity Mirrors to southern identity examinations like in Hand to Hand: Southern Craft of the 19th Century. The museum also boasts a diverse set of advisors that give it both street and critic credibility—think uber-rich directors like Anne Cox Chambers and Tom Cousins, and more accessible folks like rapper/activist Michael "Killer Mike" Render. Plus, how many museums can say they appeared in Black Panther?
You're never too old to love dinosaurs, but there's much more to the Fernbank than the gallery, the outdoor bronze statues of the Lophorhothon atopus species that once roamed Georgia or the 47-foot-long Giganotosaurus. There's the four-story 3D IMAX theater, the 75 acres of walking trails, canopies and outdoor exhibits of the Wildwoods and Fernbank Forest and, of course, adult programming, which includes Fernbank After Dark events where science meets live music and cocktails.
As Atlanta's historic West End community faces gentrification, it's never been more important to remind new residents of the heritage and culture that they are joining and continuing. Hammonds House, with its endearing single-family home exterior, takes an updated, action-based approach to fine African-American art through fine art exhibits inside and field trips that challenge visitors to take their ideas out to the community. It's a great place to see new works from established local creatives like Shanequa Gay, as well as enjoy adult beverages while conversing about new books from black authors, discussing modern masculinity and diving even deeper into Atlanta's remarkable historically black neighborhood.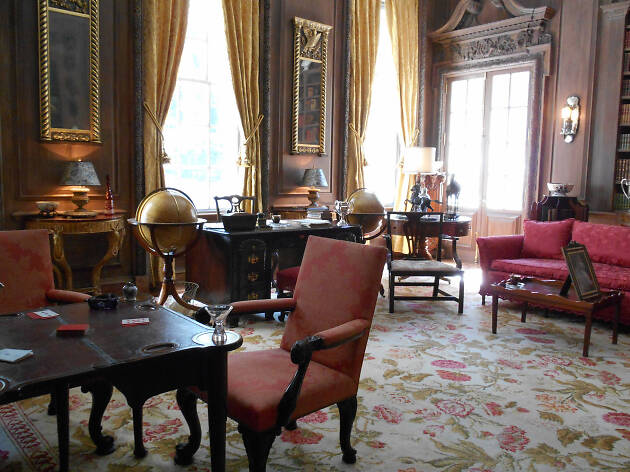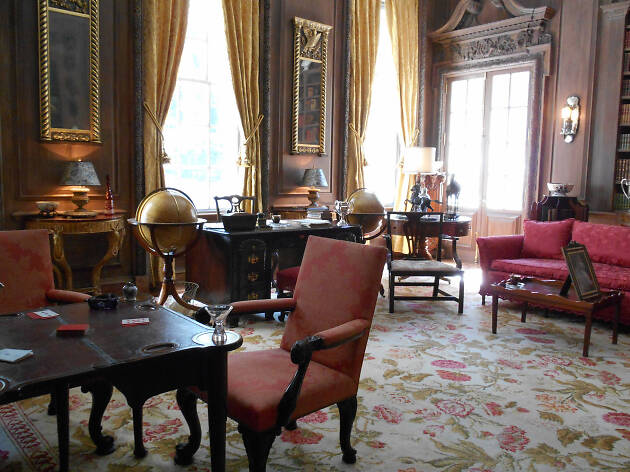 Photograph: Courtesy Flickr/cc/~Bani~
5. Atlanta History Center
Once the huge undertaking of moving Atlanta Cyclorama—the 49-foot-tall, 10,000-pound, 132-year-old panoramic painting of the Battle of Atlanta—from Grant Park to Buckhead was complete, the status of the AHC as an unmissable landmark for visitors and residents was cemented. But it's always been a place where Atlanta's past and present meet, with events/exhibits that cover the city's unique contributions to things like barbecued foods, folk art and golf. There's also the actual museum, where you can see a replica of the barbershop that helped build the fortune of Atlanta's first black millionaire Alonzo Herndon, then go out back into 32 acres of gardens and walking trails. You can also record your submission to StoryCorps on NPR, which means you might make a bit of history for yourself while here.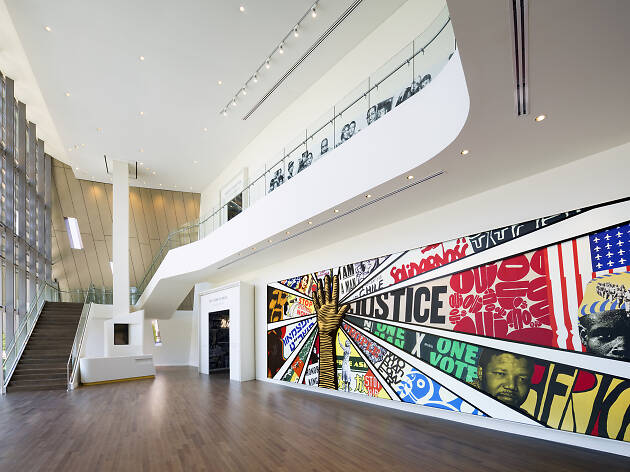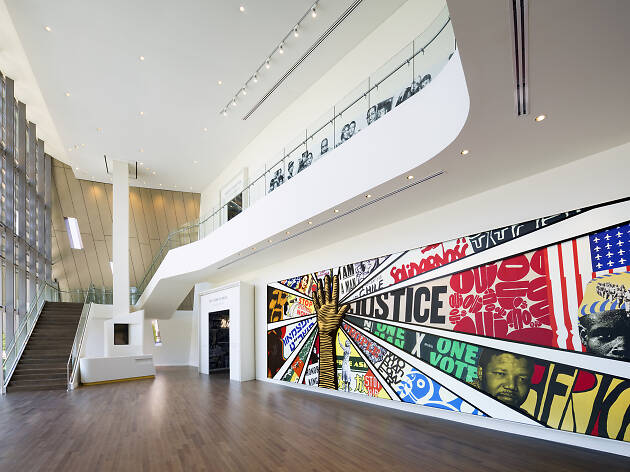 Photograph: Albert Vecerka
6. National Center for Civil and Human Rights
The NCCHR presents the civil rights movement and its Atlanta roots as a progressive and ongoing project. With two permanent exhibits representing the fight for equality both here in the U.S. and on a global scale, it has a clean, open-air layout and design that modernizes history. Neon signage is incorporated on segregation displays, bold colors capture the spirit of standing up for justice and interactive portions salute activism in the face of danger, from the mugshot-wrapped Freedom Bus to the lunch counter, as headphones allow you to hear the uncomfortable sounds similar to those heard by sit-in participants in the 1960s. All these factors contribute to providing brutal but necessary honesty about how much work remains to be done.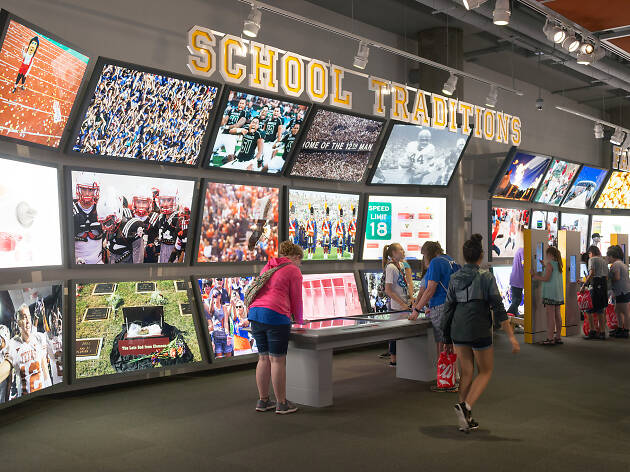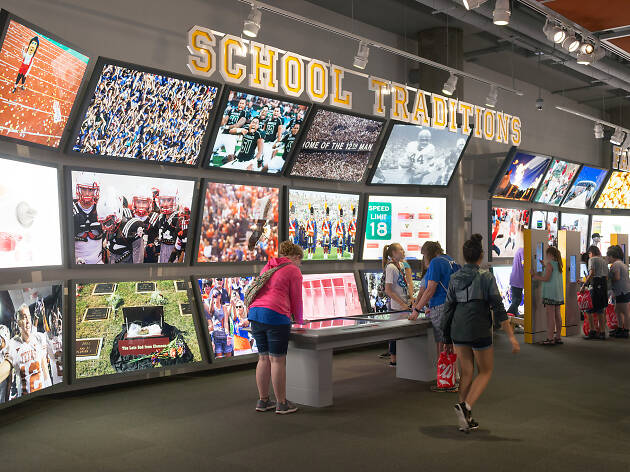 Photograph: Courtesy Flickr/cc/xiquinhosilva
7. College Football Hall of Fame
Shaped like two-thirds of a football and conveniently located downtown between Mercedes-Benz Stadium and Centennial Olympic Park, proud fans of undergraduate gridiron games flock to the CFHOF year-round. Beginning at The Quad, you register and watch your favorite team's official helmet begin to glow among a wall of more than 760 schools. Then test your talents on the 45-yard indoor playing field, where you can kick field goals, practice throwing and run an obstacle course while learning more about any inductee you choose through augmented reality.
Photograph: Courtesy Yelp/Leah S.
Rapper T.I. opened this physical salute to Atlanta's stripped-down street hip-hop sound just in time for the release of his 10th album, Dime Trap, in September 2018. Since then, thousands of visitors have come by to see the museum's walk-through exhibits dedicated to pioneers of the now-world-famous "trap" genre, including an all-pink area setup (there's a matching old-school Chevrolet in there) for 2 Chainz, a kitchen with scattered drug paraphernalia for Gucci Mane, a jail cell replica outlined with paintings of rappers who've served time, and even an "Escape The Trap" challenge where you have to navigate your way out of a "trap house."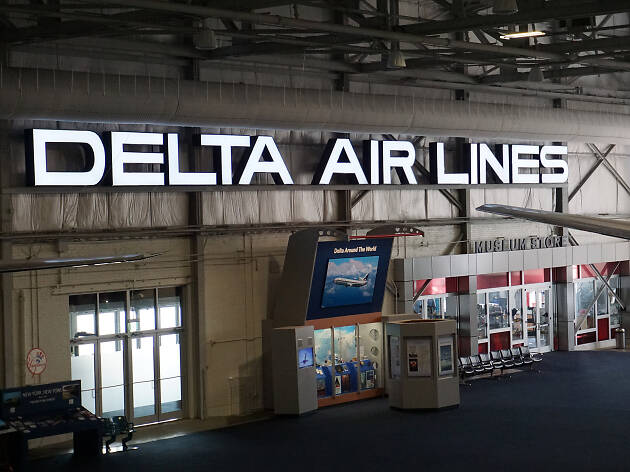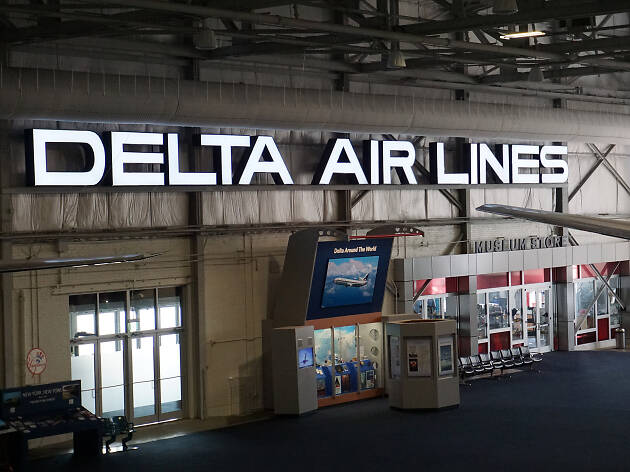 Photograph: Courtesy Flickr/cc/Matt Kieffer
Airplanes never get old and, in the city that serves as Delta's headquarters, just down the street from the world's busiest airport, you can visit hangars full of history. Get hands-on and test your skills on the flight simulator or see how the experience of flying Delta jets has changed and continues to evolve through exhibits highlighting the company's service during events like Atlanta's 1996 Olympics. You can also see 12 beautifully maintained and meticulously restored aircrafts, including a Waco 125 propeller plane (the only one in existence) and a gleaming silver Douglas DC-3.
The world's first Waffle House opened right here in Avondale Estates. Today, with more than 1,700 locations across America, the brick-and-mortar building still stands and you can book a tour, led by WH employees, who'll show you the original restaurant as well as memorabilia in the adjacent building. Browse through menus, take a look at dishware, silverware and uniforms from the era.
Got the little ones in tow?
Old-school arcades, iconic theaters, treetop jungle gyms—the best things to do with kids in Atlanta are sweeter than a Georgia peach.