Heads up! We're working hard to be accurate – but these are unusual times, so please always check before heading out.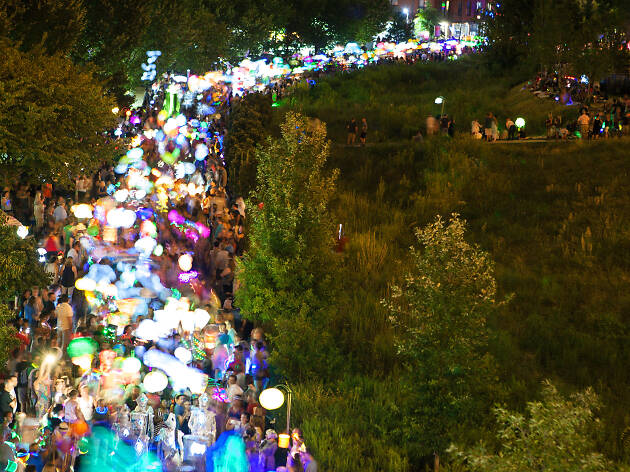 The 14 best events in Atlanta
From local neighborhood rituals to sports' biggest shows, the best events in Atlanta will tickle all senses
The best events in Atlanta make the city the extraordinary destination that it is today: where else can you find one of the oldest, largest Pride celebrations in the country held within weeks of a neighborhood Halloween festival located just minutes from the setting of one of the most prestigious golf events of the year? Let us answer that for you: you can't.
Here in the capital of Georgia, we are as diverse as they come, and our varied interests are made apparent across the city's restaurant offerings, museums, parades and more. Sounds like a whole lot of stuff to tackle? We've earned the title "city too busy to hate," after all. And when you're too busy to hate, what else is there to do but celebrate at these awesome local events?
RECOMMENDED: Full guide to the best things to do in Atlanta
Best events in Atlanta
Photograph: Courtesy Yelp/Daniel K.
When: October
What it is: Atlanta's annual Pride event, featuring celebrity guest appearances, community-nominated grand marshals and a whole lot of proud festival goers, supporters and allies.
Why go: Now in its 49th year, Atlanta Pride is one of the country's longest running celebrations and among the largest events in the Southeast for and in honor of the LGBTQ community. The glittery, larger-than-life, triumphant parade is its marquis event and returns to Peachtree Street each October.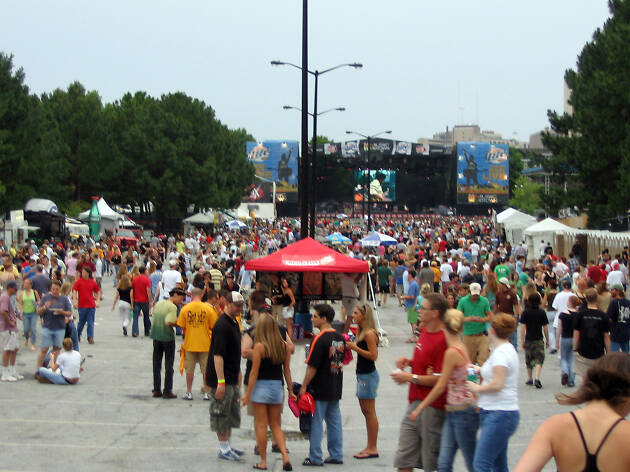 Photograph: Courtesy Flickr/cc/Andrew Guyton
When: September
What it is: A weekend-long music festival that over the years has featured legends the likes of Bob Dylan and Lenny Kravitz along with hometown hero Ludacris.
Why go: Held each September, often during record heat, humidity and sometimes torrential rain, Music Midtown is arguably Atlanta's pinnacle musical celebration. Don't let the erratic weather deter you, though. Thirty artists across four main stages perform for an estimated 125,000 total concert-goers over two days in centrally located Piedmont Park.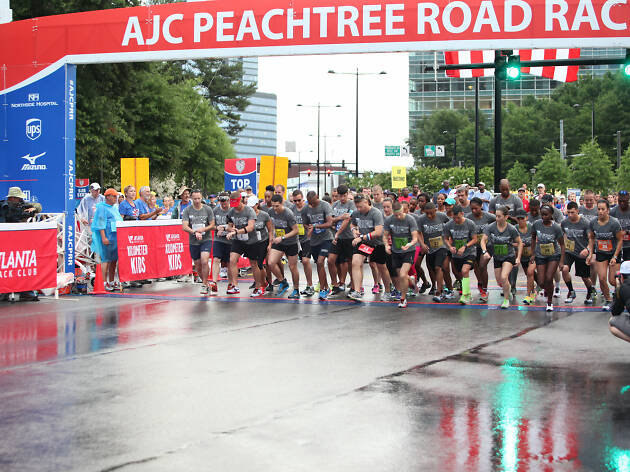 Photograph: Courtesy Flickr/cc/Georgia National Guard
When: July 4
What it is: When 60,000 sweaty participants and 150,000 sweaty sideline cheerleaders convene on Peachtree Street to tackle a 10K, you've got yourself the Peachtree Road Race.
Why go: The fourth of July might be synonymous with star-spangled songs and booming fireworks in most cities but, for Atlantans, it means one thing and one thing only: the Peachtree Road Race. Often shortened to simply "The Peachtree" by locals, the event draws national attention and has been dubbed "the world's largest 10K."
Photograph: Courtesy Flickr/cc/Roger Chang
When: August
What it is: Atlanta's excuse to dress as our favorite superheroes and animated princesses… also known as our excuse to people watch without feeling creepy.
Why go: If you don't escape to the nearby sandy beaches for Labor Day and choose to stay in town instead, you'll be treated to throngs of gaming, science fiction and fantasy fans living their best lives at Dragon Con. The three-day event hosts roughly 80,000 people annually and includes a variety of happenings like celebrity autograph sessions, guided workshops and an over-the-top parade.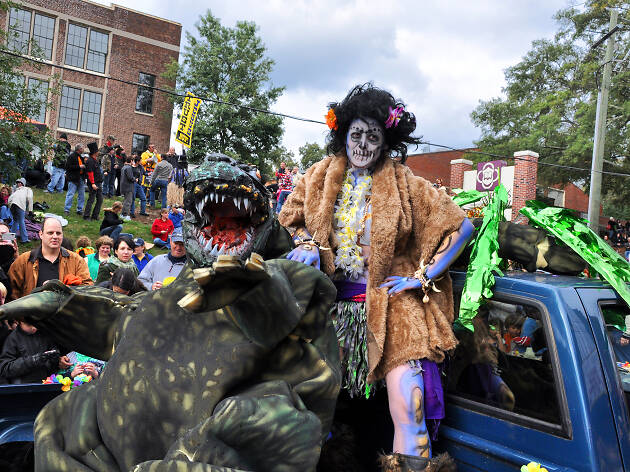 Photograph: Courtesy Flickr/cc/Clinton Steeds
5. Little 5 Points Halloween Parade
When: October
What it is: The quirkiest little parade in the quirkiest little neighborhood for kids and Halloween enthusiasts of all ages.
Why go: Named by Travel Channel as one of the top 10 Halloween parades in the U.S., the Little 5 Points Halloween Parade is festive fun for boys and girls young and old. The small, culturally curious and artistically diverse neighborhood welcomes 35,000 people annually to its streets for one of Atlanta's best fall festivities. Make a hair-raising day of it and creep through the accompanying artists market then shake your bones to live music.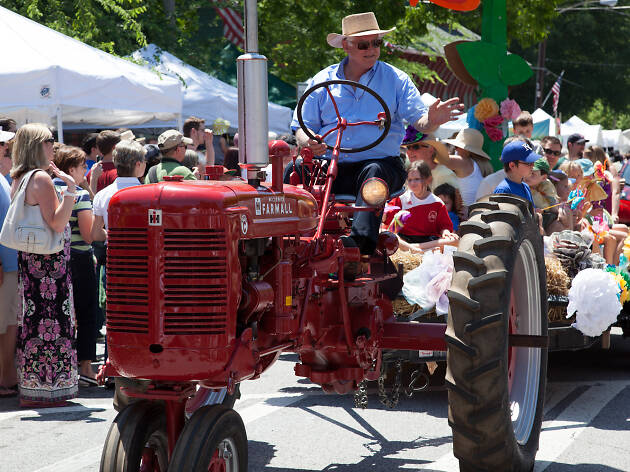 Photograph: Courtesy Flickr/cc/John Ramspott
When: April
What it is: One of Atlanta's oldest festivals in one of its most historic neighborhoods.
Why go: Inman Park is among Atlanta's most scenic, history-laden neighborhoods. With a backdrop of stately Victorian-era homes, the festival is consideread the unofficial start of summer. Artists and food vendors take to the streets with their wares while musicians set up shop on everything from stages to porches. Don't miss Saturday's self-guided tour of homes for a peek behind the hood's stained glass windows and solid wooden doors.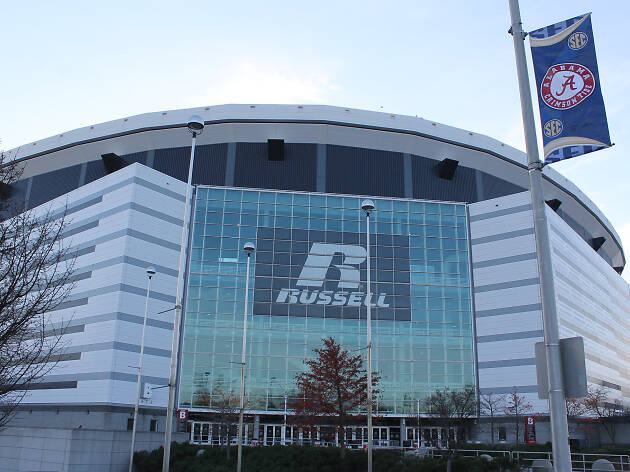 Photograph: Courtesy Flickr/cc/Charles Atkeison
When: December
What it is: The SEC's college football season finale and, possibly, the end to a few house-dividing rivalries, too.
Why go: There is no finer competition than an SEC rivalry on the gridiron, determining a final champion. What's more valuable than the trophy itself, however, is a year of bragging rights awarded to the winning team and, usually, a trip to the CFB playoffs, too. Since Atlanta has long been the landing place of post-grads throughout the South, friendly competition among peers and coworkers is inevitable, and there's always hope of seeing your team play at Mercedes-Benz each December.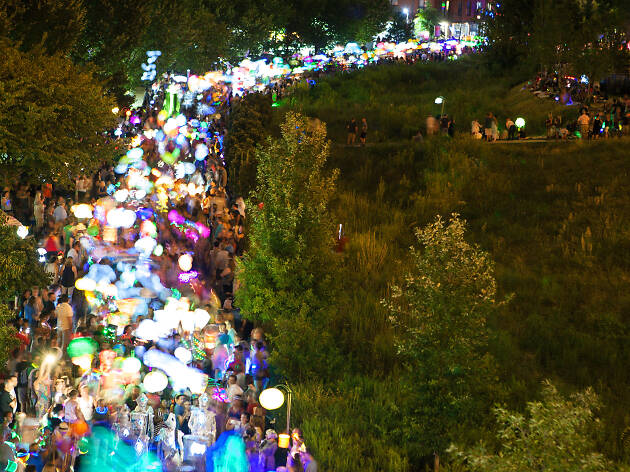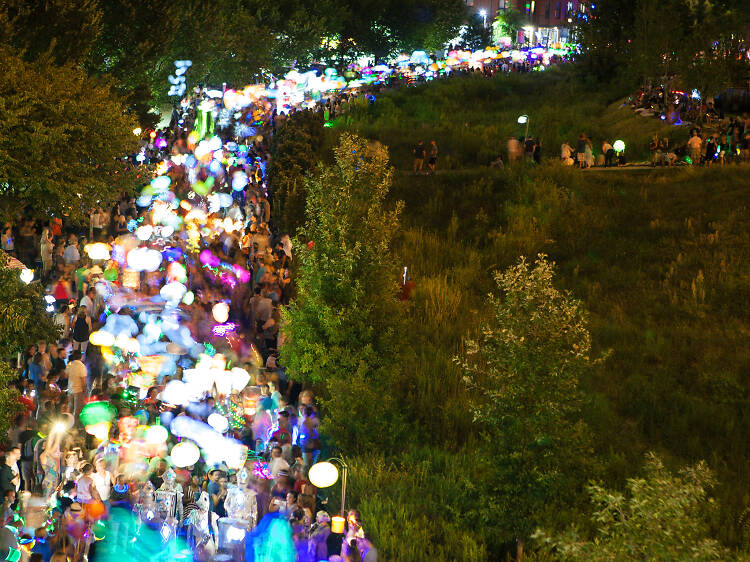 Photograph: Shutterstock
8. BeltLine Lantern Parade
When: September
What it is: Atlanta's own night of lights.
Why go: Watch as Atlanta's Eastside BeltLine lights up as paraders meander down the former railroad corridor with homemade lanterns in hand. Humbly boasting 1,200 participants and spectators in its first iteration, the event has since grown to accommodate over 70,000 participants. The rules are simple: anyone with a lantern (or some other glowing object) can participate. This year marks a full decade of luminous revelry.
Photograph: Courtesy Yelp/N.R.
When: December
What it is: A swine-inspired holiday-themed kids train housed within a blush pink tent on top of an area parking deck. Trust us, it's cool.
Why go: With a storied history, Atlanta's Pink Pig is more than just two quick spins around a fantastical, Christmas-themed track. Once a monorail orbiting the ceiling of Rich's toy department, today's Pink Pig now resides at Lenox Square from November to just after New Year's Day. This nostalgic tradition is a part of Atlanta's holiday season year after year.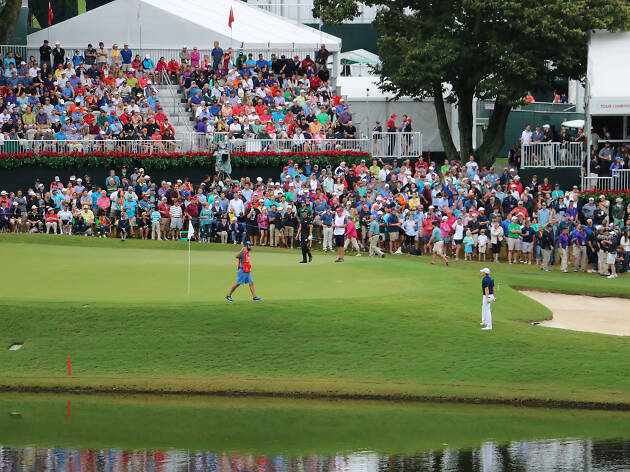 Photograph: Courtesy Wikimedia Commons
10. PGA Tour Championship
When: April
What it is: After a year of battling on the greens, PGA's top 30 golfers play one more tournament to determine a FedEx Cup champion.
Why go: As the birthplace of famed golfer Bobby Jones, Atlanta is a golf city, and we get to flex our muscles each year when the PGA Tour Championship comes to town. Held annually at East Lake Golf Club, the tournament names the FedEx Cup champion, who will take home the coveted (and large) silver goblet-esque trophy.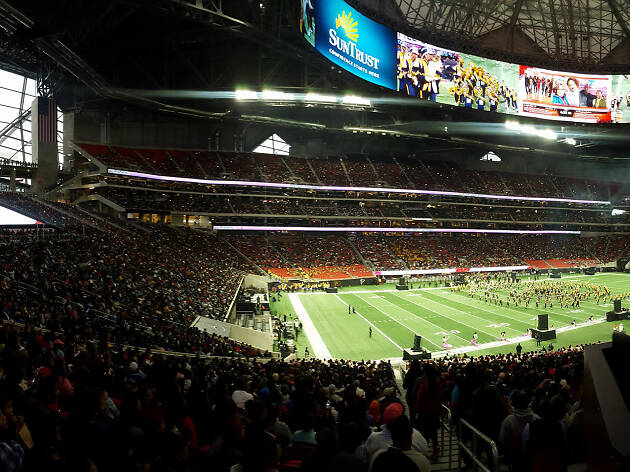 Photograph: Courtesy Flickr/cc/Birmingham Photographer J.g.
11. Honda Battle of the Bands Invitational Showcase
When: January
What it is: Think of it as Nick Cannon's Drumline (2002) come to life, a super cool marching band event.
Why go: Although on hiatus in 2019 given Super Bowl LIII, winter 2020 is bound to see the battle return with a serious boom. Despite what the name suggests, HBOB isn't a deathly fight of musical contention. Instead, it's a way for HBCU marching bands and their fans to come together for an epic, rhythmic tableau.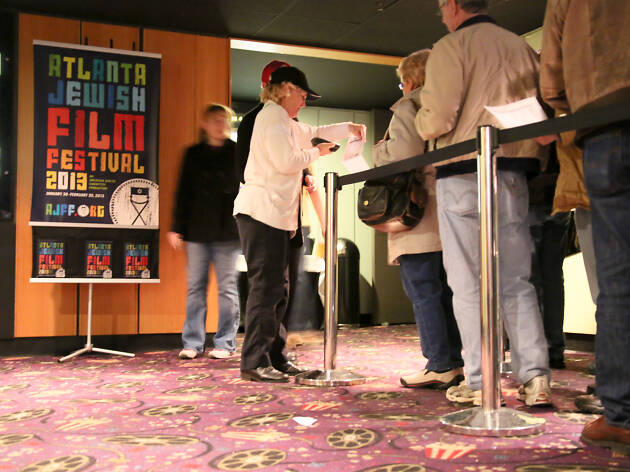 Photograph: Courtesy Flickr/cc/Counse
12. Atlanta Jewish Film Festival
When: February
What it is: The largest Jewish film festival in the world takes place in the heart of the South.
Why go: At just under twenty years old, the Atlanta Jewish Film Festival boasts a few notches on its belt. Beyond being named the largest Jewish film festival in the world as of 2015, it also attracts nearly 40,000 film fans, showcases over 50 works and runs for more than 20 days throughout the Atlanta area. The annual event usually takes place in late winter, making it an ideal opportunity to avoid frigid temperatures and take in some area art and culture.
Photograph: Courtesy Yelp/Ben F.
When: November
What it is: Atlanta's only 5K that ends in an epic chili cook-off where participants range from celebrity chefs to your boyfriend's home beer brewing buddies.
Why go: Quaint Cabbagetown is filled with chili fans the first weekend in November year after year. Their mission? To slurp spoonfuls of savory chili until they burst or until it's gone—whatever happens first. The day begins bright and early with a 5K through the 'hood. Participating runners and walkers receive free admission to the cook-off while general admission for their less active peers is $10. Tip: don't lose your spoon! It's your entry ticket as well as your tasting vessel.
Photograph: Courtesy Yelp/Ashley H.
14. SCAD FASH Kaleidoscope Katrantzou Exhibit
When: Through September
What it is: SCAD FASH Museum of Fashion and Film's display of iconic designs by Mary Katrantzou.
Why go: When you enter SCAD Atlanta, you might as well be going through C.S. Lewis's wardrobe: the world beyond the glass facade is quite different than the realm you just left. Beyond being a creative hotspot for the region's most talented students, the campus is also home to the SCAD FASH Museum of Fashion and Film. Throughout the year, exhibits featuring everything from costumes to couture are on display. This year includes bold, elaborate designs by Mary Katrantzou that you can see through September.
Got more time to kill?
The city may be known for its sweltering summer weather (prompting tourists to call it "Hotlanta") and as the home to the world's busiest airport, but the best things to do in Atlanta go well beyond all that.