Heads up! We're working hard to be accurate – but these are unusual times, so please always check before heading out.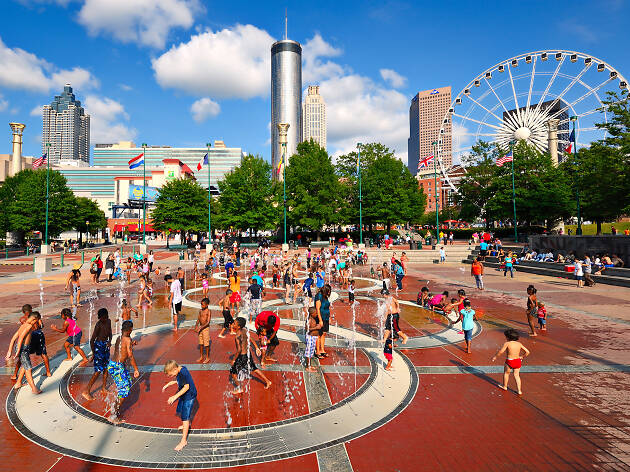 The 16 best free things to do in Atlanta
Walk Centennial Olympic Park and eat everything at Ponce City Market when tackling the best free things to do in Atlanta
Interestingly enough, tackling the best free things to do in Atlanta happens to be the very best way to explore the city's outdoor offerings.
Start at Centennial Olympic Park, built for the 1996 summer Olympics, and then move onto the Atlanta Beltline, a still-unfinished former railway loop turned paved path that boasts 2,000 acres of park and more. The best part? All these double as fun things to do with kids in tow as well.
But nature aficionados are not the only folks that will appreciate the city's gratis offerings. If you're in town to taste the Atlanta's wondrous food offerings, temporarily step away from the best restaurants and brunch spots to peruse the local food market scene: Peachtree Road Farmer's Market showcases Georgia's agricultural diversity every Saturday while the Ponce City Market is a 2.1-million-square-foot space that's home to a variety of food stalls and eateries, including four James Beard award-winning chefs
Music fiends, on the other hand, will be delighted by one of the largest free music events in the country when the Atlanta Jazz Festival takes over the city during the warmer months. Like they say, the best things in life really do come for free.
RECOMMENDED: Full guide to the best things to do in Atlanta
Best free things to do in Atlanta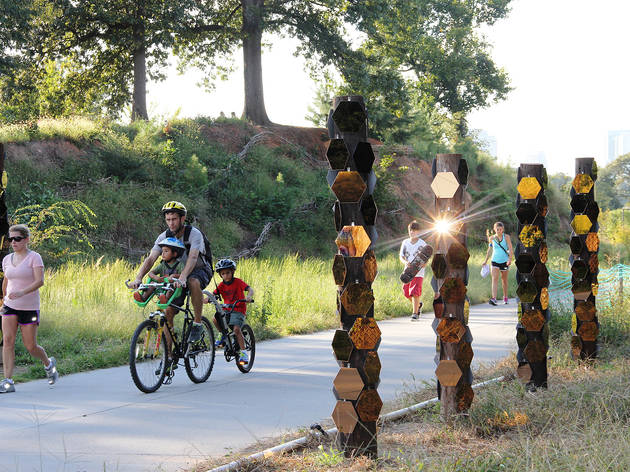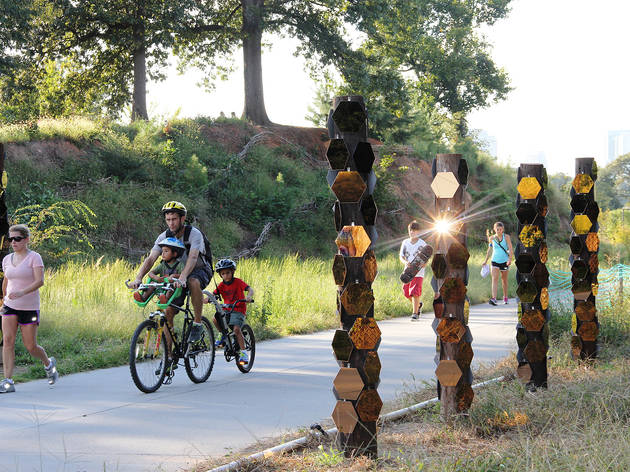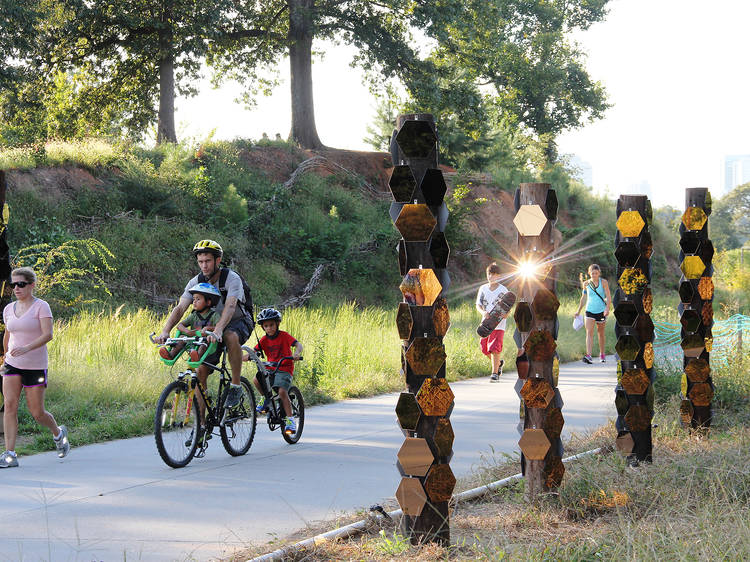 Photograph: Courtesy the Beltline/Rod Pittam
What is it: This 22-mile former railway loop encircling the city has found new life as a multi-use paved path that's still under construction. When it's finished (supposedly, in 2030), it will include 33 miles of trails, 2,000 acres of parks and will reconnect 45 in-town Atlanta neighborhoods, making it one of the U.S.'s largest urban redevelopment programs.
Why go: Depending on when you visit, the Beltline can range from peaceful to bustling, but it's always interesting. Enjoy the native plants lining the pathway and stop to appreciate the outdoor art installations by local and nationally known artists.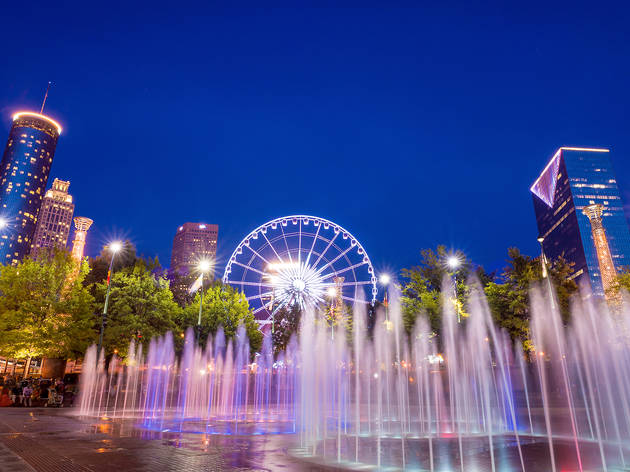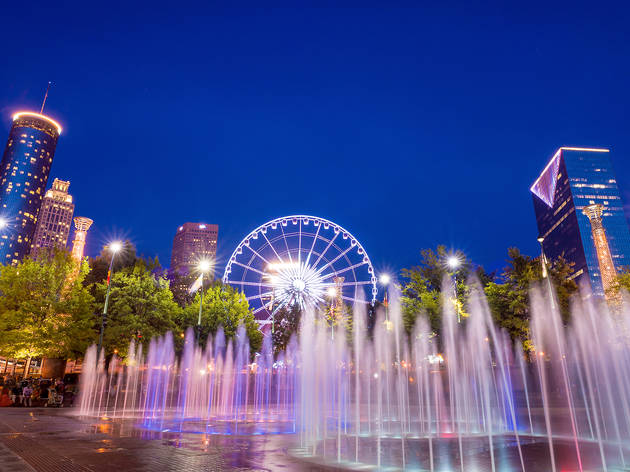 Photograph: Shutterstock
2. Centennial Olympic Park
What is it: Built for the 1996 Summer Olympic Games in Atlanta, this 22-acre urban park in the city center is a popular site for year-round fun. It features more than 400,000 bricks engraved with the names of private donors who helped fund the park's creation.
Why go: A robust schedule of free outdoor concerts, fun runs and festivals keeps it fun. Kids of all ages love the splash pad in the shape of the Olympic rings.
Photograph: Shutterstock
3. Arabia Mountain National Heritage Area
What is it: Just 20 miles east of Atlanta, this nature preserve feels a world away. With more than 30 miles of paved and unpaved trails, it's a favorite urban outdoor destination for running, hiking, biking and nature walks.
Why go: Explore the diverse landscapes spread over more than 2,000 acres where experiencing Arabia Mountain's granite terrain, farmlands, lakes and plenty of natural beauty. Pack a picnic and make an afternoon of it.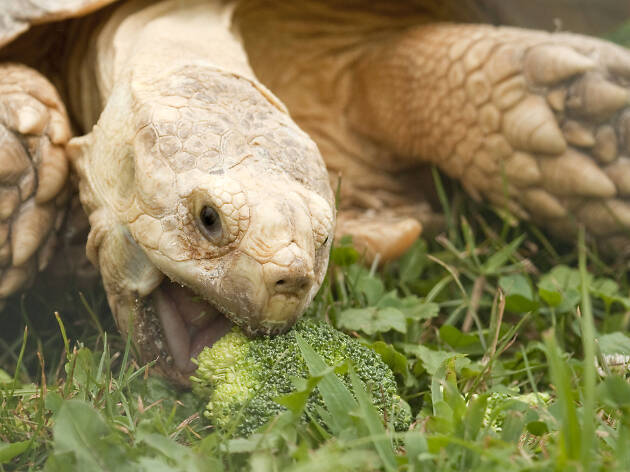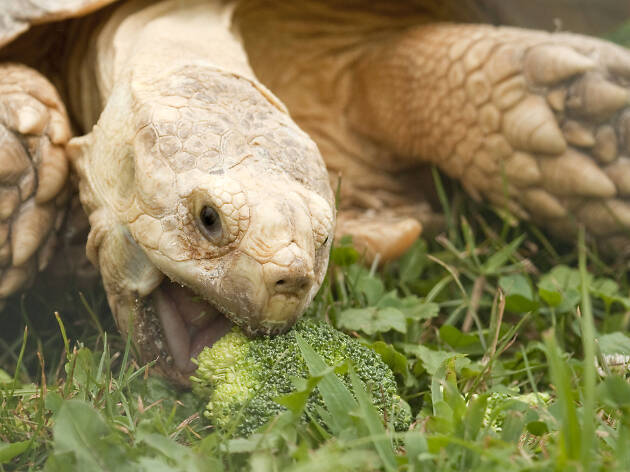 Photograph: Courtesy flickr/cc/Becker1999
4. Noah's Ark Animal Sanctuary
What is it: This 250-acre sanctuary in Locust Grove is a haven for more than 1,500 abused, neglected and unwanted animals. The team of staff and volunteers creates a park-like setting complete with picnic tables for visitors to walk the one-mile trail to visit the animal enclosures. There's never a fee to visit, but donations to cover operating expenses are encouraged.
Why go: Lions, tigers and bears, oh my! You'll see all of those and more at this fun attraction that doubles as a worthy cause.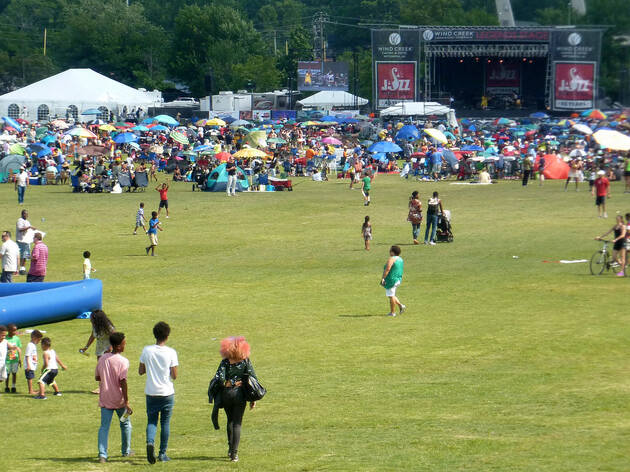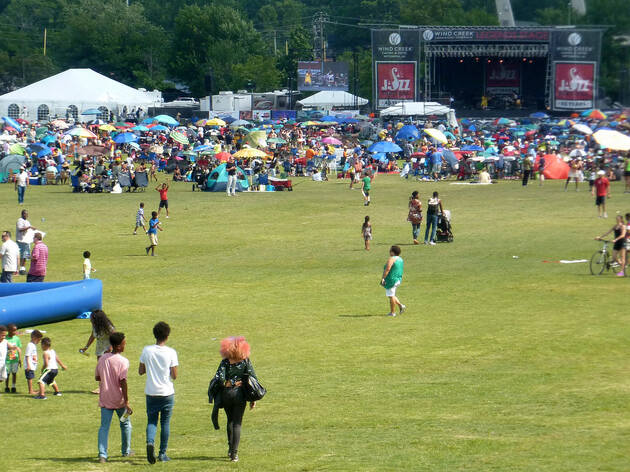 Photograph: Courtesy flickr/cc/muffinn
What is it: This Piedmont Park event showcasing jazz legends and up-and-coming talent is one of the largest free music events in the country. Look for musical pop-up events around the city all month long leading up to the Memorial Day weekend finale. Note: there are some tickets sold for VIP lounge experiences where food and drinks are included. But the sweet music is always free, man.
Why go: Any music lover will relish the chance to see gratis concerts in some of Atlanta's prettiest environments.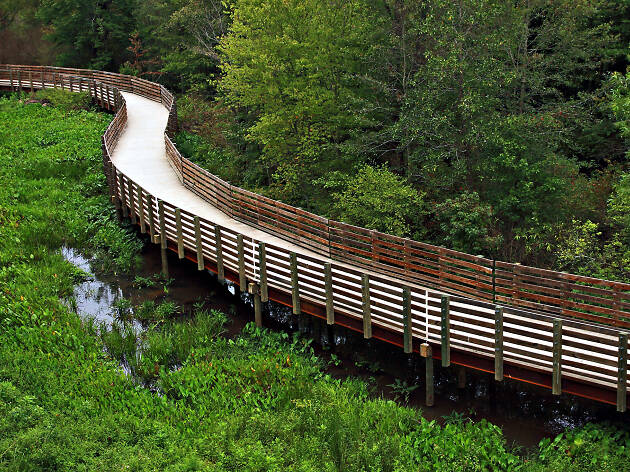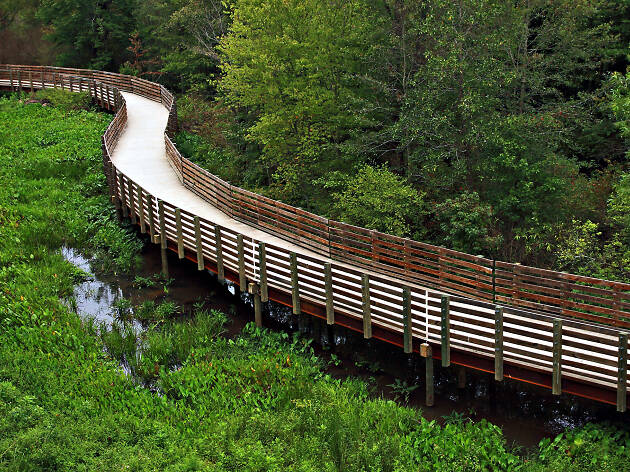 What is it: This suburban Atlanta trail follows an old railroad line for 61 miles, with cool sites and offshoots that could take days to fully explore. The wheelchair-accessible paved trail is a favorite for walkers, cyclists, hikers and rollerbladers. Well-behaved horses and dogs are welcome, too.
Why go: This peaceful trail is one of the longest paved pathways in the country and winds through lush forests, rolling countryside and even a few historic small towns.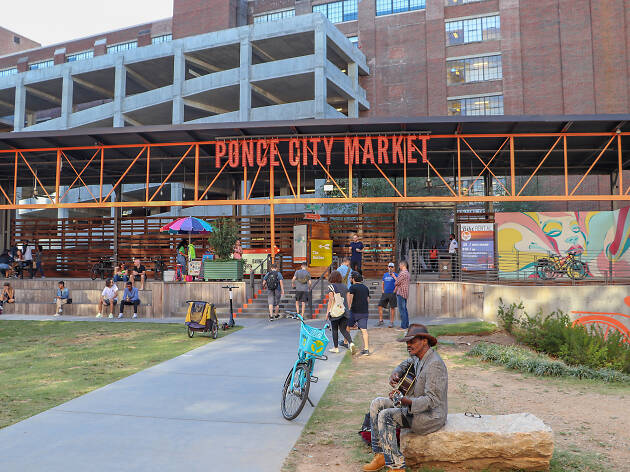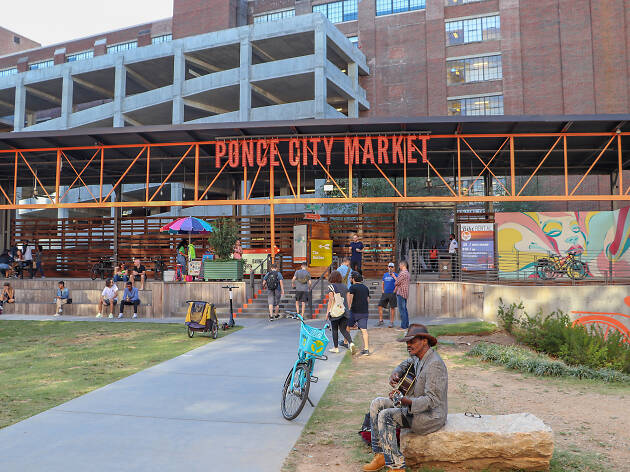 Photograph: Shutterstock
What is it: Clocking in at 2.1 million square feet of mixed-use retail and restaurant space, this former Sears, Roebuck & Co. and City Hall East building (built in 1926) is one of Atlanta's best examples of repurposed historic structures. It's also a destination for shopaholics and foodies, thanks to a myriad of food stalls and eateries, including four by James Beard award-winning chefs.
Why go: In addition to ogling the cool architecture, the management team behind PCM offers a year-round roster of free events that includes a weekly community farmers' market, Shed Sweat and Shed Stretch events (by PCM tenants The Forum Athletic Club and CorePower Yoga, respectively), Atlanta Humane Society puppy adoption pop-ups and Fourth of July fireworks.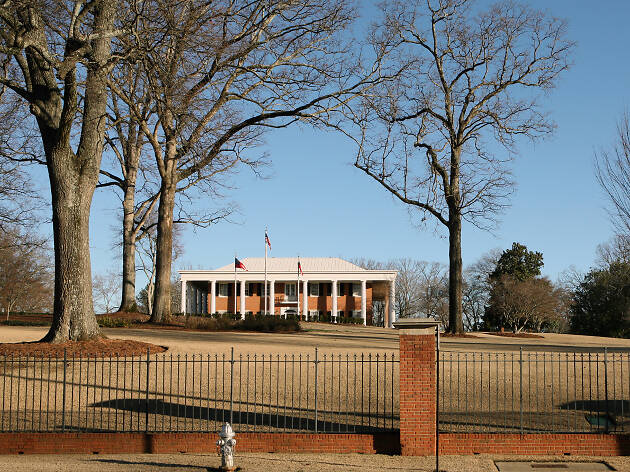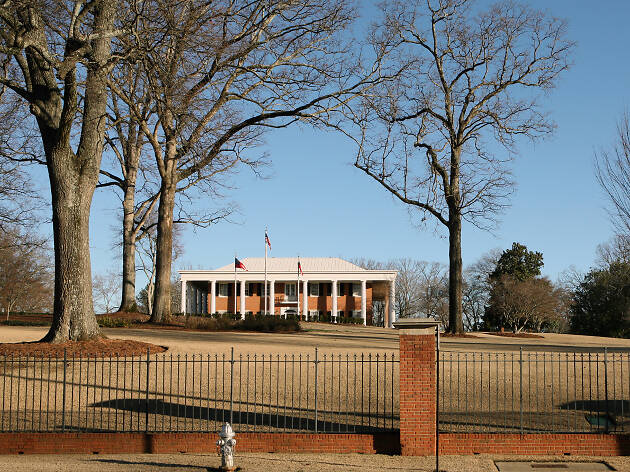 Photograph: Shutterstock
8. Georgia Governor's Mansion
What is it: This 1967 Greek Revival-style mansion presides over the most prestigious residential street in Buckhead, West Paces Ferry Road. The 30-room, three-story home is the official residence of Georgia's governor and includes artifacts and furnishings dating back to the 1700s.
Why go: History and architecture buffs will love the free tours, offered three days a week.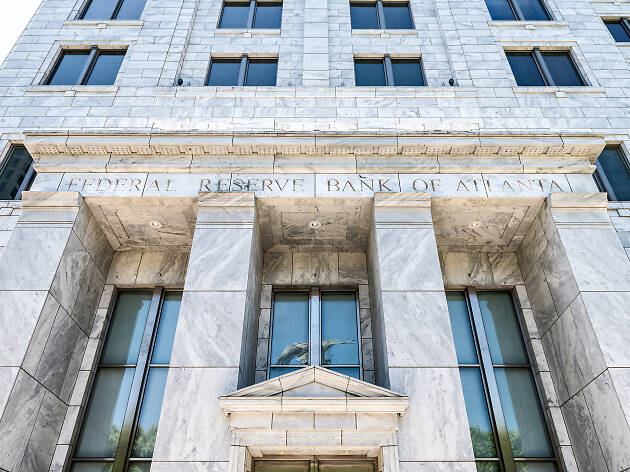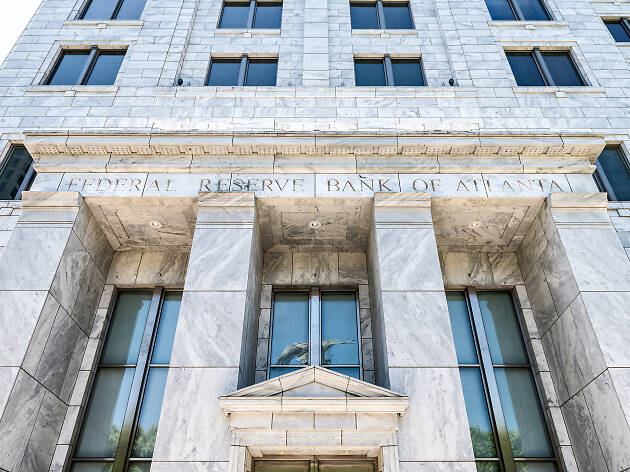 Photograph: Shutterstock
9. Atlanta Monetary Museum
What is it: Atlanta is home to the Sixth Federal Reserve, where millions in cash are counted, sorted and shredded every day. Visit for a free self-guided tour of the attached museum (or gratis guided group tours, with advance notice) and you'll get to peek at the high-tech vault system, a collection of rare coins and get the inside scoop on the Fed's day-to-day operations and more.
Why go: It may not cost any Benjamins to get in, but you'll see plenty at this cool, educational spot in downtown Atlanta.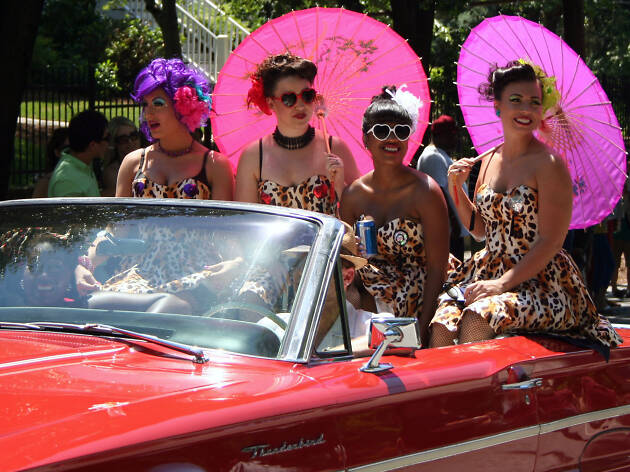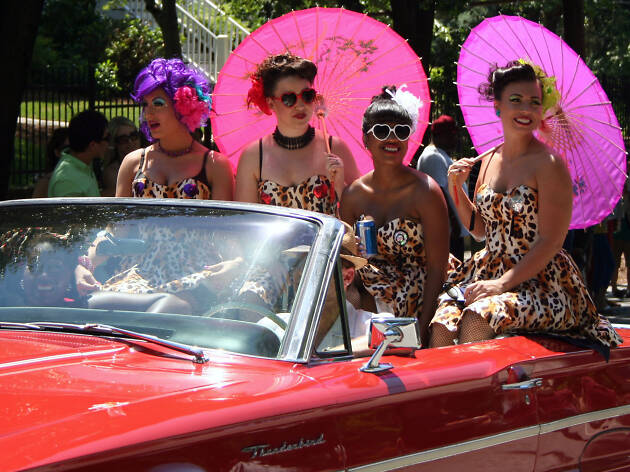 Photograph: Courtesy Flickr/CC/NateTheApe21
What is it: Every spring, Atlanta's first planned neighborhood hosts this dynamic street festival. Vendors selling everything from fine art and fashion to jewelry and home goods take over the streets lined with restored Victorian homes the last full weekend in April each year.
Why go: Enjoy the spring weather, have a locally brewed craft beer and don't miss the eclectic parade marching through the streets on Saturday afternoon.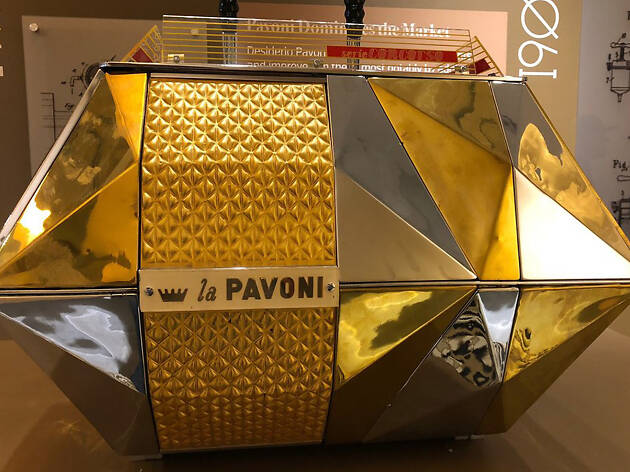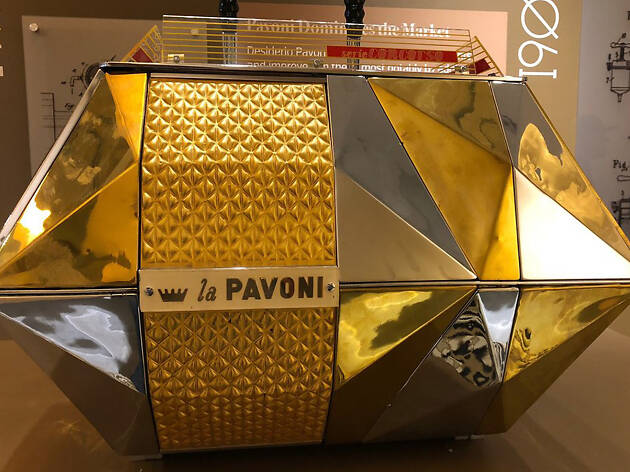 Photograph: Courtesy TripAdvisor.com
What is it: The Museum of Design Atlanta is the Southeast's only museum dedicated completely to the study and celebration of design, including exhibits on architecture, interiors, furniture, fashion, graphics, industrial design and urban planning. The exhibits are engaging, some are interactive and all invite your imagination to run wild.
Why go: While there's normally an admission fee, visit on Design Club Days (the second Saturday of each month) to explore cutting-edge installations and age-appropriate STEAM activities for free.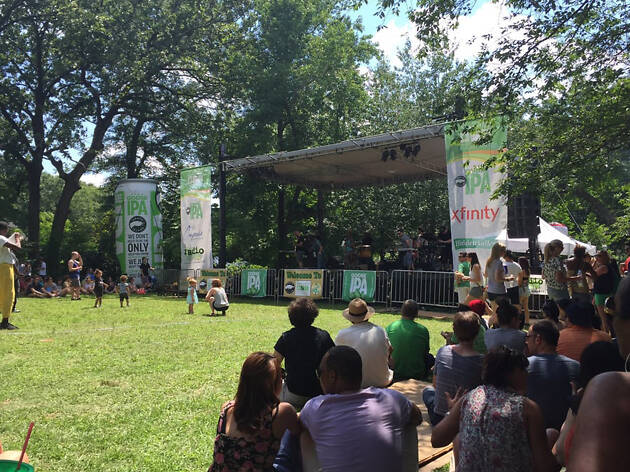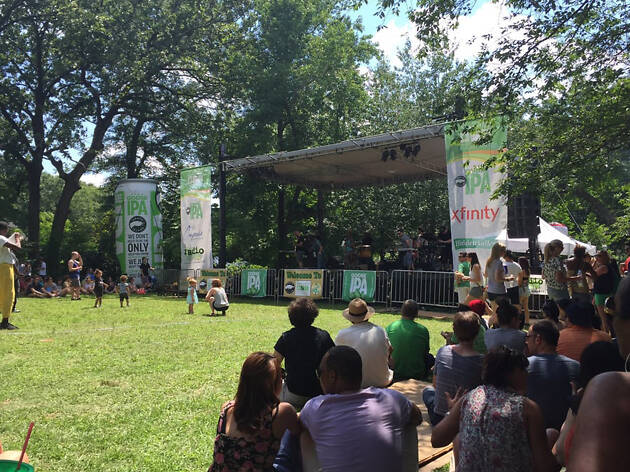 Photograph: Courtesy Yelp/Lauren G.
12. Virginia-Highland Summerfest
What is it: This vibrant street and live music festival takes over one of intown Atlanta's charming neighborhoods (named after the intersection of Virginia and North Highland Avenues) for a weekend in late May or early June each year. A juried art showcase, makers' market of artisan goods, a 5k fun run, activities for kiddos and tons of food and craft drinks mean everyone's going to be happy.
Why go: There's plenty to tempt you to open your wallet (locally made gifts you won't find anywhere else, for example) but, if you're on a no-spend plan, live music on multiple outdoor stages will enthrall you.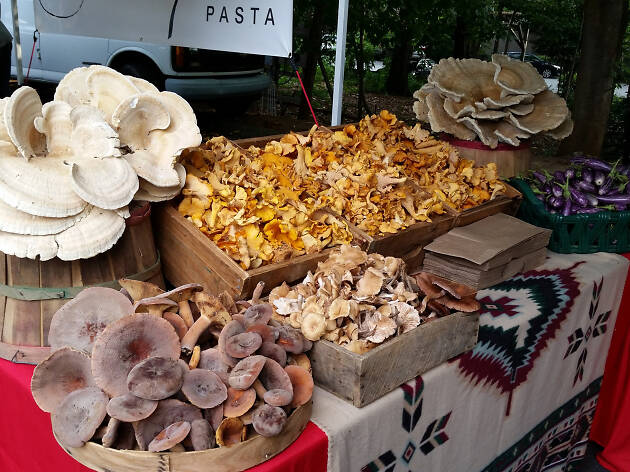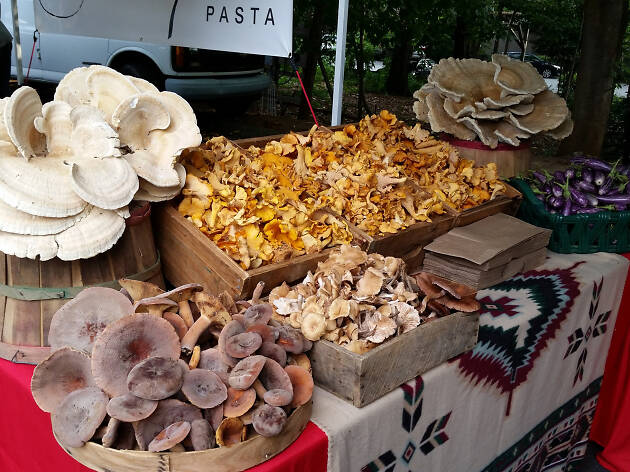 Photograph: Courtesy Flickr/CC/Jules Perry
13. Peachtree Road Farmers' Market
What is it: Georgia's agricultural diversity is on display at weekly farmers' markets around the city, but this Saturday morning market (March through December) is one of the best. As the largest producer-only market, it allows only goods that are grown, made or raised by the sellers, sustaining fair prices.
Why go: You'll have to take out your wallet if you want to purchase locally roasted coffee, artisan cheese, meat or produce from more than 50 vendors, but there's a ton to enjoy for free at this leashed dog-friendly market, including live music and chef demos (with samples!).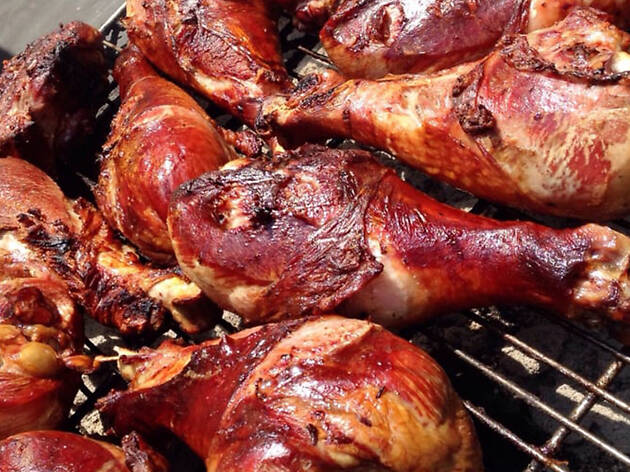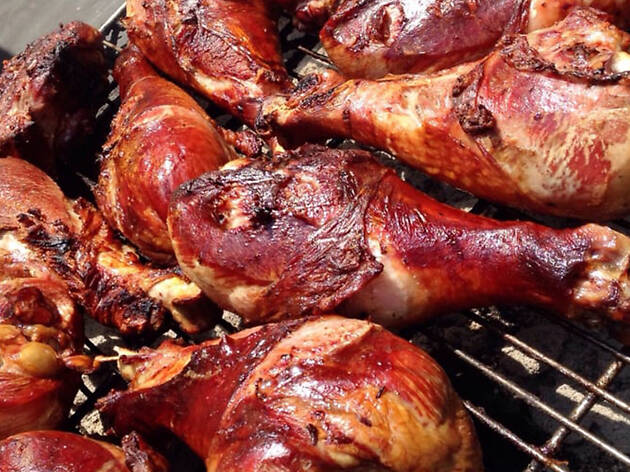 Photograph: Courtesy Yelp/Brenda T.
14. Sweet Auburn SpringFest
What is it: This fun festival takes over a mile and a half of the historic Sweet Auburn District in downtown for a weekend each spring. Ten music stages, vendors selling everything from art to comfort food, and kid-friendly activities and rides make it enjoyable for the whole family.
Why go: The Southeast's largest free outdoor festival doesn't disappoint and proves that the district made famous by Dr. Martin Luther King, Jr. is as vibrant as ever.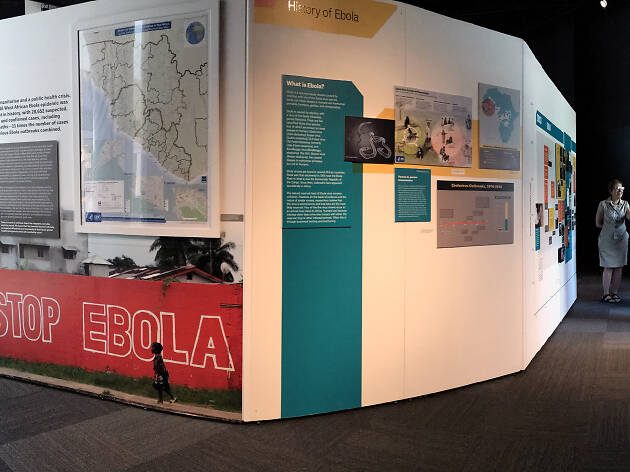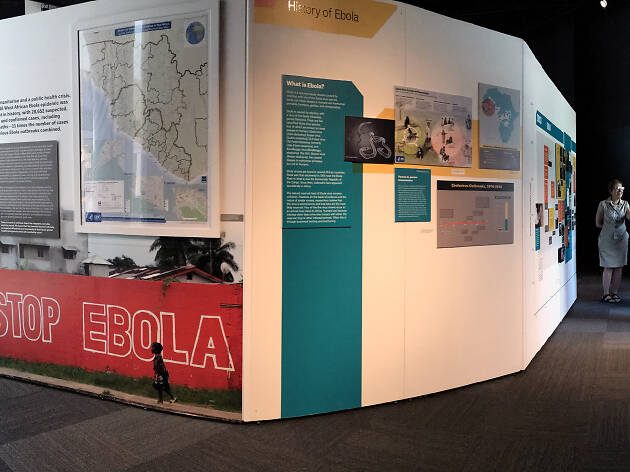 Photograph: courtesy flickr/cc/CDC Global
15. David J. Sencer CDC Museum
What is it: Atlanta's home to the Center for Disease Control's HQ and weekday visitors can get a free up-close look at the organization's contributions in combating global health epidemics. The multimedia Global Symphony installation highlights how CDC staffers work to make the world a healthier place.
Why go: Science-curious visitors of all ages will have fun trying on a BSL 4 lab suit to get a perspective on the lengths researchers brave to uncover medical breakthroughs.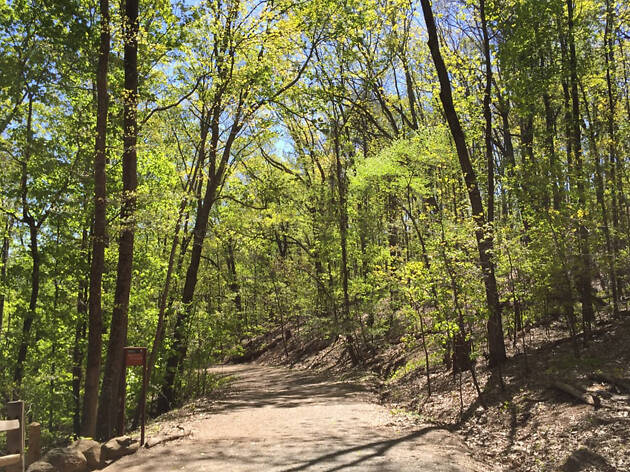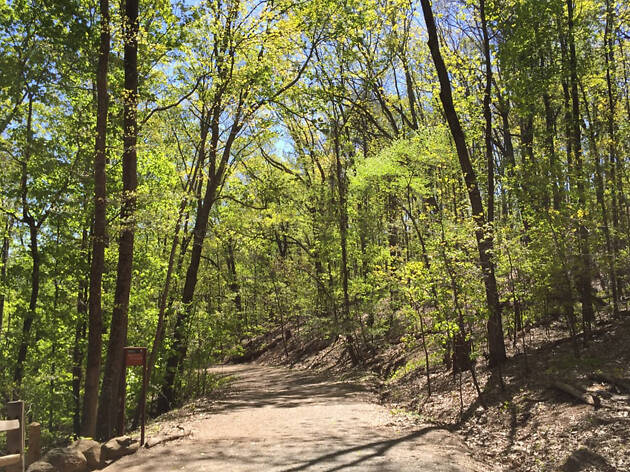 Photograph: Courtesy Yelp/ Karthikeyan M.
16. Kennesaw Mountain National Battlefield Park
What is it: Atlanta's northwest suburbs are home to 17 miles of interpretive trails (a favorite hiking destination for locals), monuments and a museum dedicated to the Battle of Atlanta during the Civil War.
Why go: History buffs and outdoor enthusiasts will be equally happy to get some fresh air and spectacular views.
Need a pick-me-up?
Atlanta may be stationed in the South, but it's every bit an international city and business hub with hustle and bustle to spare, so it's no wonder that Atlantas (and visitors) take their need for tranquility seriously: enter the best spas in Atlanta.