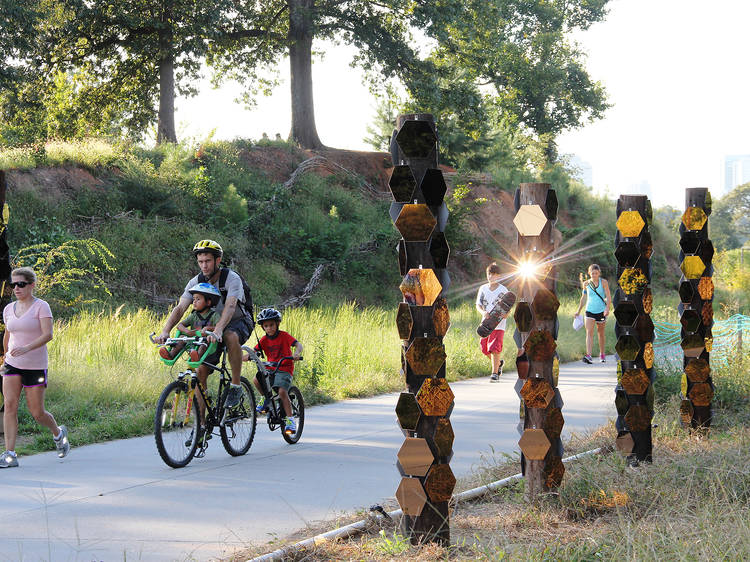 Photograph: Courtesy the Beltline/Rod Pittam
What is it: This 22-mile former railway loop encircling the city has found new life as a multi-use paved path that's still under construction. When it's finished (supposedly, in 2030), it will include 33 miles of trails, 2,000 acres of parks and will reconnect 45 in-town Atlanta neighborhoods, making it one of the U.S.'s largest urban redevelopment programs.
Why go: Depending on when you visit, the Beltline can range from peaceful to bustling, but it's always interesting. Enjoy the native plants lining the pathway and stop to appreciate the outdoor art installations by local and nationally known artists.