The 15 best things to do with kids in Atlanta
Looking for the best things to do with kids in Atlanta? Our guide makes 'em easy to find.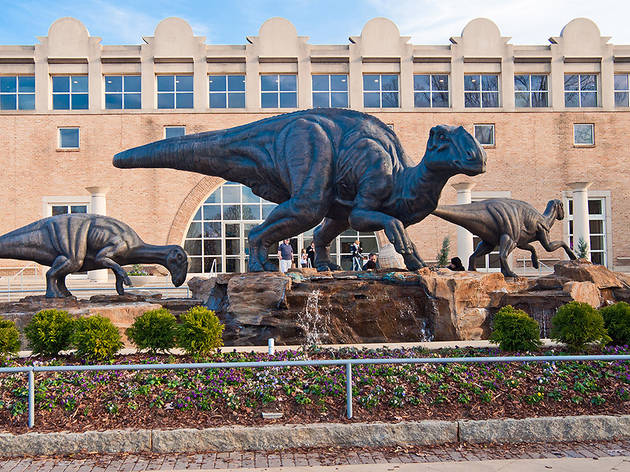 Old-school arcades, iconic theaters, treetop jungle gyms—the best things to do with kids in Atlanta are sweeter than a Georgia peach. The city morphed into a cultural hotspot after the 1996 Olympics, and has since become a premier destination for arts, entertainment, restaurants and some stellar site-seeing (even adventurous outdoor excursions, if you're willing to do a bit of traveling). Whether in the heart of the city, browsing local markets or kayaking the Chattahoochee River, you can't help but fall for the Southern charm and family-friendly destinations, ones that everyone in the crew will truly be excited to explore (where else are you going to see a beluga whale or taste test 100+ soft drinks?). Be sure to peep our guide to the best things to do in Atlanta (for all ages) too!
Best things to do with kids in Atlanta
1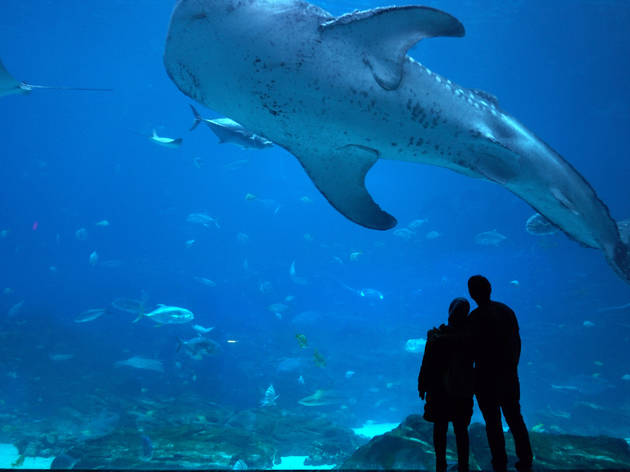 Photograph: Shutterstock
What is it? Whale sharks, Atlantic stingrays and beluga whales, among hundreds of other creatures, take up prime Southern real estate at the nation's largest aquarium.
Why go? The list of offerings at this attraction is as extensive as its list of residents. The aquarium begs visitors to get in tune with nature thanks to animal interaction programs, educational offerings, birthday party packages and more.
2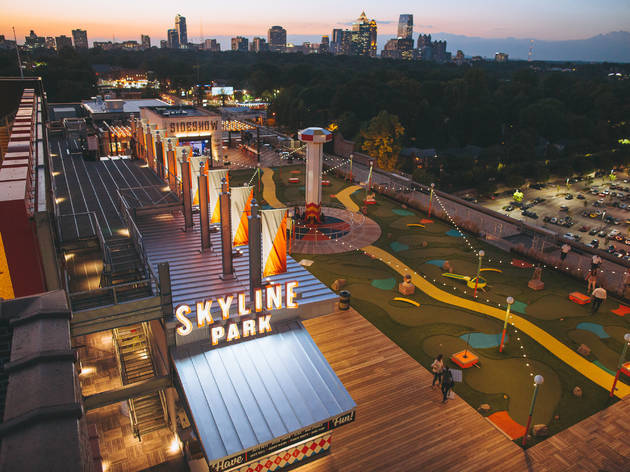 Photograph: Courtesy Slater Hospitality
Ponce Market Rooftop Arcade
What is it? This rooftop oasis brings an old-school flair to its ambiance thanks to classic carnival games that will keep kids, and adults, coming back for more. (Think an elevated version of Coney Island.)
Why go? After little ones glide down the Skyline Slide and try their hand at offerings like the ring toss and skee ball, hungry gamers are going to want to snack on a pretzel or taco before tackling mini golf. Even better? The outing comes equipped with the best views in town.
3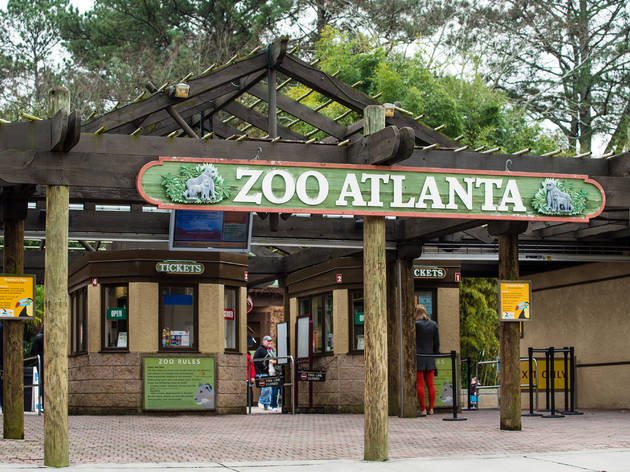 Photograph: Courtesy Shutterstock/Rob Hainer
What is it? Lions, tigers and bears, oh my! Zoo Atlanta is home to a variety of species and even more opportunities for those visiting the grounds.
Why go? While exploring unusual creatures makes for a fun outing, Zoo Atlanta takes the experience up a notch. Families can feel zen amongst the wildlife with new yoga sessions (Om!); take in a wildlife presentation with raptors and owls; uncover Detective Clue Spotter the Otter's big mysteries throughout the park and drop in for free STEM-related programs.
4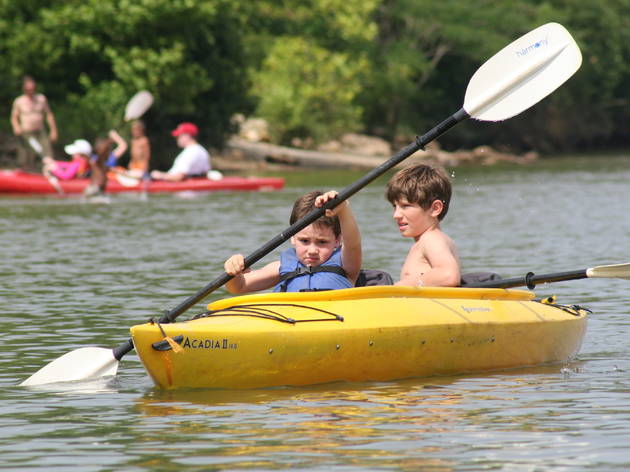 Photograph: Courtesy Shoot the Hooch
What is it? No summer in Atlanta complete unless you Shoot the Hooch with water activities on the Chattahoochee River.
Why go? The whole family can pick their own adventure: kayaking, tubing qne paddle boarding, among other activities. Make sure to round out the experience with a trip to the concession stand for some ice cream before you head home.
5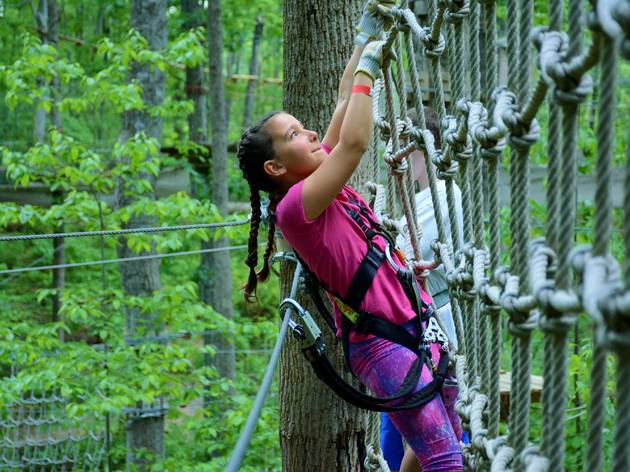 Photograph: Courtesy Treetop Quest
What is it? Visitors will be able to channel their adrenaline rush with rendezvous through treetop obstacle courses and zip-lines.
Why go? Who doesn't love time outdoors? This venue, recommended for those 7 and up, adds a thrill factor to nature activities. Rest assured, parents: Kiddos will be grouped with the appropriate levels according to their ages, so you can watch peacefully as the run and soar.
6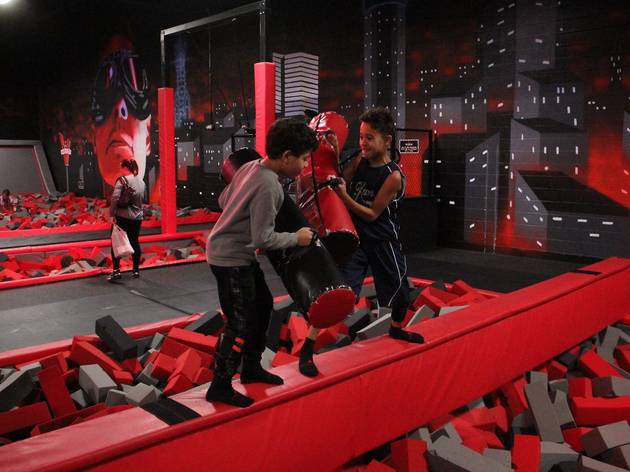 Photograph: Courtesy Adventure Air Sports
What is it? This action-packed spot—with the likes of foam pits, a flying trapeze, a ninja course and extreme dodgeball—is perfect for an afternoon of friendly competition.
Why go? The glorified playground is like gym class with added pazzazz. The opportunities that await will be irresistible to the young and young at heart.
7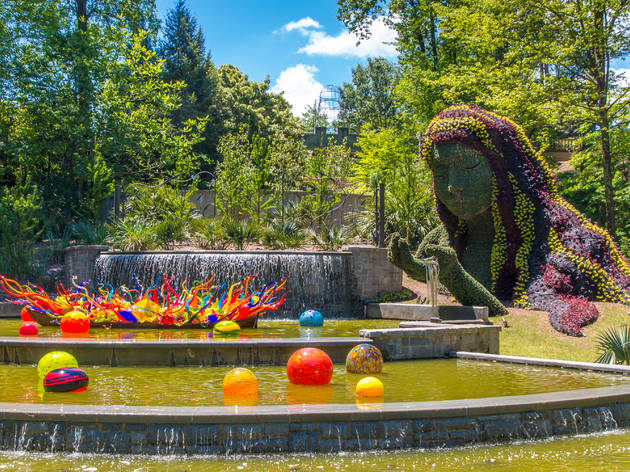 Photograph: Courtesy Shutterstock/Irina Mos
What is it? Take in some sunshine with a trip to Atlanta's outdoor oasis. The scenery is extraordinary and will totally inspire a few garden touch-ups of your own.
Why go? Catering to visitors big and small, the venue is home to The Lou Glenn Children's Garden, which lets little ones run wild in a designated area of climbing nets and a tree house. They'll also be able to channel their inner Picasso with a water painting wall.
8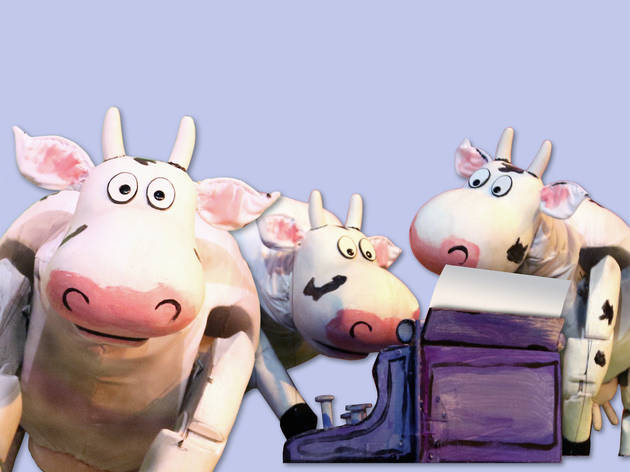 Photograph: Courtesy Center for Puppetry Arts
What is it? You'll get a taste of puppetry around the world without leaving the US. After immersing yourself in the exhibits and programs, a stage with actual humans might feel foreign.
Why go? While making a pitstop, enjoy the "Global Collection," which showcases artifacts from Asia, Europe, Africa and more; visit fan-favorite characters like Kermit at "The Jim Henson Exhibit" and research the craft at the library.
9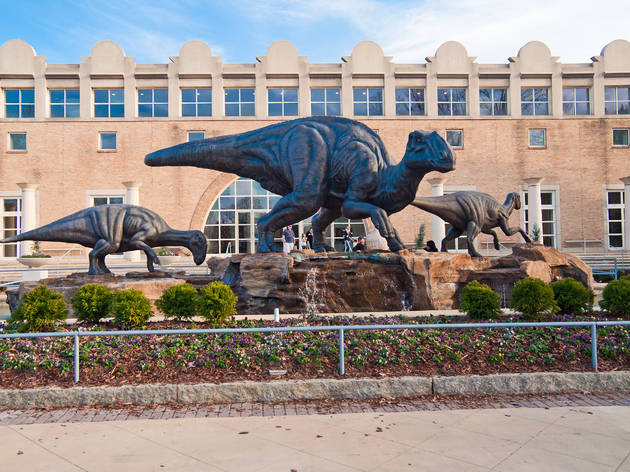 Photograph: Shutterstock/Rob Hainer
Fernbank Museum of Natural History
What is it? Atlanta's answer to NYC' Museum of Natural History—but with an opportunity to take learning outdoors.
Why go? With a combination intriguing exhibits and nature exploration, the Ferbank Museum is the ideal place for kids to explore the world around them. Whether a trip to the non-profit organization includes a loop around Dinosaur Plaza (much to little paleontologists' delights) or an afternoon in WildWoods and Fernbank Forest, little visitors won't be able to resist the adventure. For those parents who are a bit jealous, fear not: the Fernbank After Dark program is an adult program with a 21+ spin on the typical programming.
10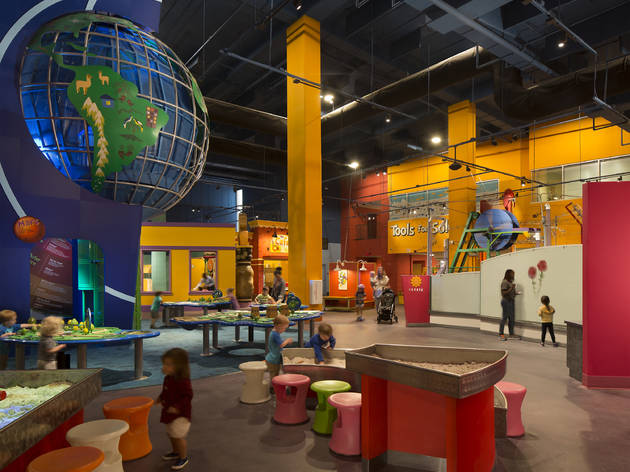 Photograph: Courtesy Children's Museum of Atlanta
Children's Museum of Atlanta
What is it? Catering to Georgia's littlest residents, this hub for all-things science, creativity and exploration is a must-see.
Why go? The offerings and topics are extensive at this children's museum. Young museum patrons will delight in permanent features that expose them to the inner workings of light, the human body and more in "Step Up to Science." Families can also get a taste of Georgia's best treats during seasonal cooking workshops.
11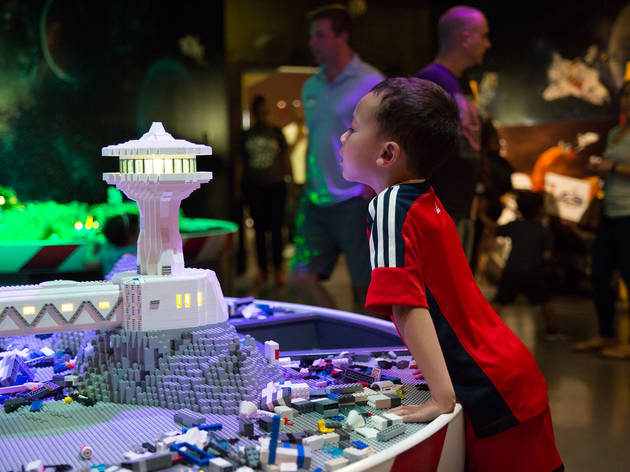 Photograph: Courtesy CC/Flickr/Yelp Inc.
LEGOLand Discovery Atlanta
What is it? An interactive experience that examines the inner workings of everyone's favorite brick toy, LEGOLand is a must for budding builders.
Why go? Creativity will peak when little engineers get a glimpse of the LEGO Master Builder Academy, where a team of professionals will inspire them to make anything and everything from their favorite building blocks. Grab the whole crew for a round of racing with LEGO Racers: Build & Test and marvel at it all with a walk through the LEGO factory.
12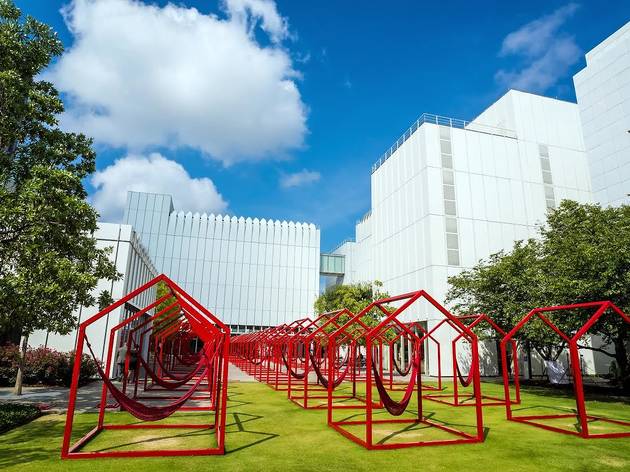 Photograph: Courtesy Shutterstock/f11photo
What is it? Choose your own adventure at the Woodruff Arts Center: a theatrical show at Alliance Theatre, a classical music program with the Atlanta Symphony Orchestra or a tour around the High Museum of Art.
Why go? Make your way to the museum before the summer ends—and before you see Christopher Robin in theaters. The museum's exhibit, "Winnie-the-Pooh: Exploring a Classic" reintroduces us to our favorite children's characters by way of artwork, memorabilia and letters.
13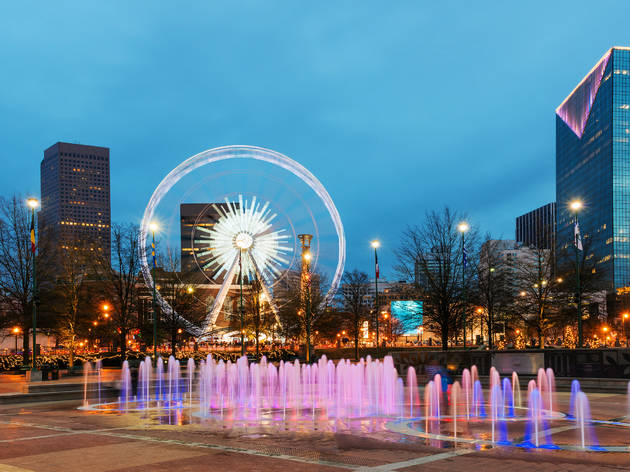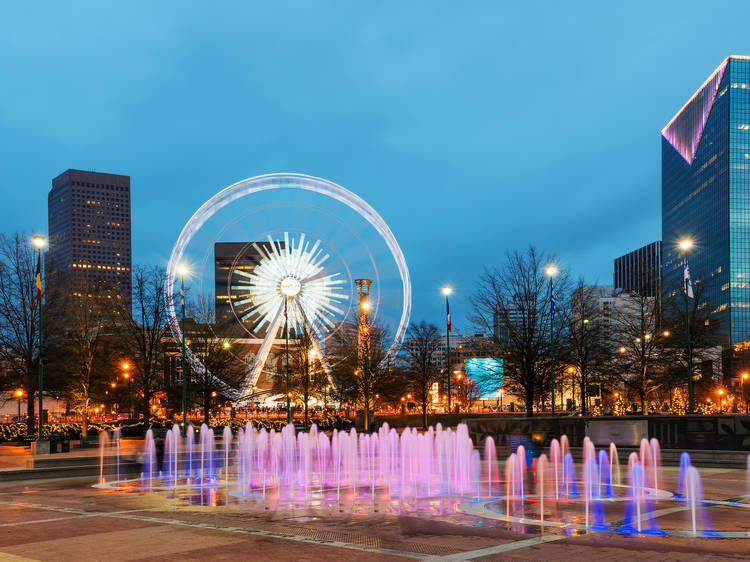 Photograph: Courtesy Shutterstock/Rob Hainer
What is it? This space is home to one of Georgia's most visited outdoor venue. The park features ring fountain shows—where waters reach 25 feet—and seasonal events like concerts and fireworks displays.
Why go? Once the site of the 1996 Olympics—which ultimately helped reshape Atlanta itself—the park is the heartbeat of the city and surrounded by its most beloved attractions such as the children's museum and the aquarium.
14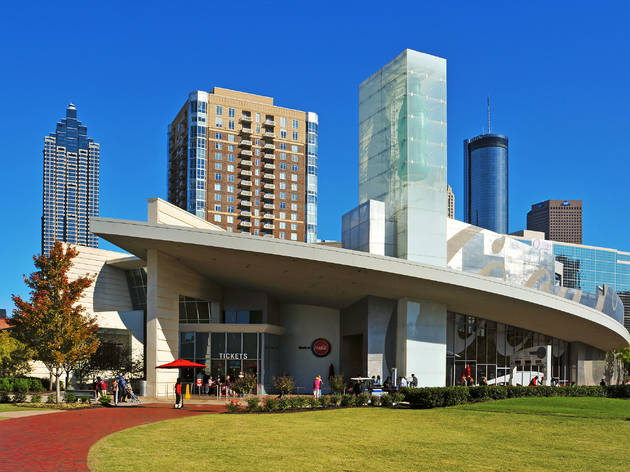 Photograph: Courtesy Shutterstock/nito
What is it? After visitors quench their thirst, they're invited to an interactive experience that gives them a behind-the-scenes peek at everyone's favorite soft drink.
Why go? Equal parts refreshing and entertaining, the World of Coca-Cola allows museum-goers to sip over 100 different beverages from around the world before embarking on a trip to the interactive vault (and inching closer to the secret formula), snapping a selfie with the iconic Polar Bear mascot and exploring the art dedicated to important Coca-Cola milestones, such as the cans for the summer 1996 Olympics.
15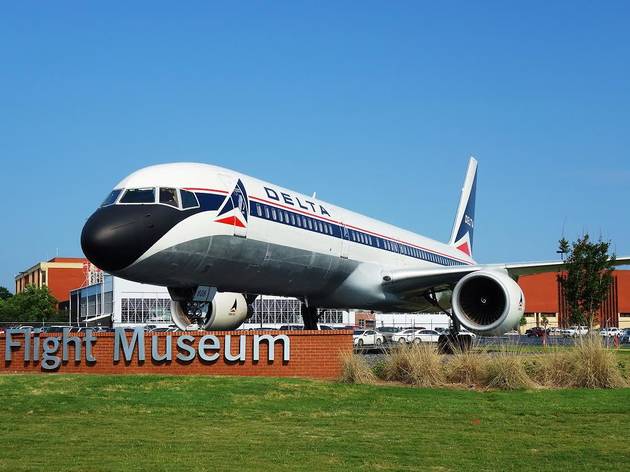 Photograph: Courtesy Shutterstock/EQRoy
What is it? Air travel is all the more exciting when you get a taste of its past and future at this immersive museum…conveniently located next to the city's ginormous airport.
Why go? Aviation fans will marvel at the chance to explore aircraft from dating back to the 1920s, enjoy interactive exhibits and take rides in the museum's flight simulator. Plus, the attraction looks to explore the future of flight and the 747s of the next generation.
Looking for more family-friendly fun?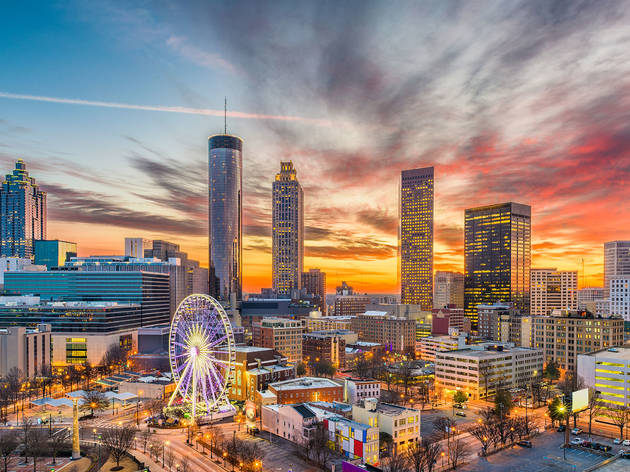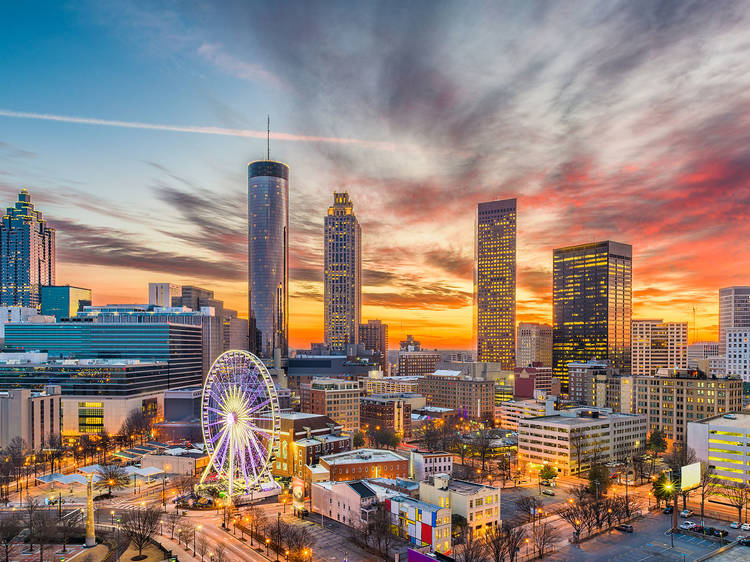 You'll be wowed by the renovations that have transformed old historic buildings into vibrant dining destinations, and enjoy the community vibe created by farmers markets that support small, local farms. Plus, if you're looking for fun things to do with kids, many of these weekly events offer family-friendly activities and plenty of kid-approved treats. Check out these top markets for a taste of Atlanta's finest foods and products.
More to explore