What's the deal with… Tae Parvit
Get to know the artistic talent before going to see his solo show, Afternoon Person, at Bangkok CityCity Gallery this month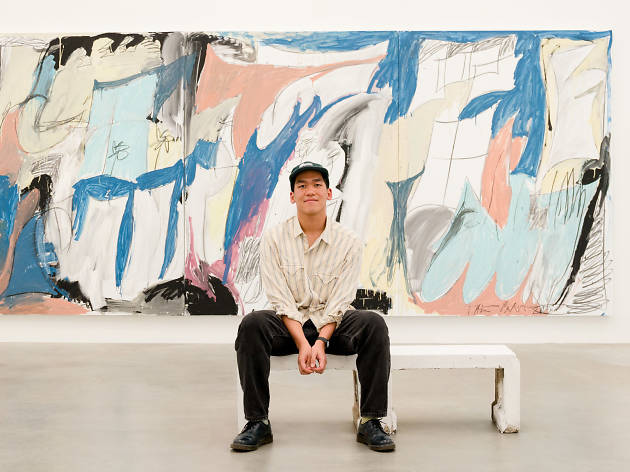 Who is Tae Parvit?
The pseudonym of 24-year-old artist Parvit Pichienrangsan, Tae Parvit is a graduate of communication design from Swinburne University of Technology in Melbourne, Australia who is now courting fame with a unique style of painting that blends expressionist strokes and a witty use of colors.
What else should we know about him?
Apart from being a full-time painter and a parttime graphic designer, Tae Parvit is also an artist-in-residence at The Archivist, a respected printing studio specializing in hand-pulled screen prints.
How does he describe his style?
"It's more like mixed-media," explained Tae. The artist, who doesn't limit himself to a single medium or style says, "I want to feel free when creating an artwork." So don't be surprised to see sculptures bearing his signature.
What is Afternoon Person all about?
Taking inspiration from everyday objects around him, as well as his various moods when working during the afternoon, Tae Parvit narrates an emotional story through illustrations, abstract paintings, videos and installations. The colors he used for this exhibition, however, are paler and gloomier than those in his previous collection. "Maybe it's because of the bright lighting when I was working. It was unplanned as I normally don't choose what colors I'm going to use—I pick and mix them as to what I like at the time... Perhaps, it came from my consciousness," he explains.