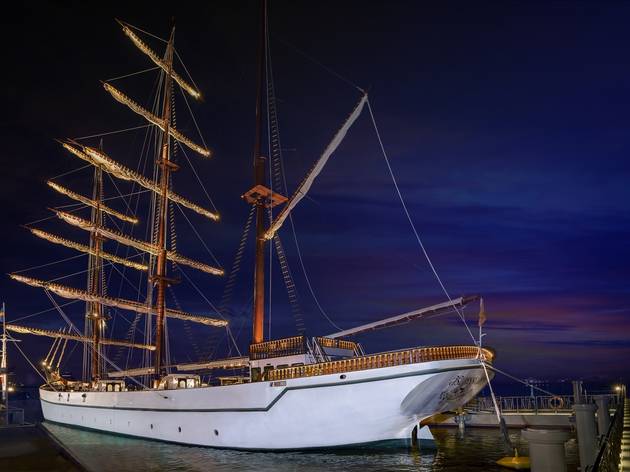 1/18
Sirimahannop/Bangkok Marriott Marquis Queen's Park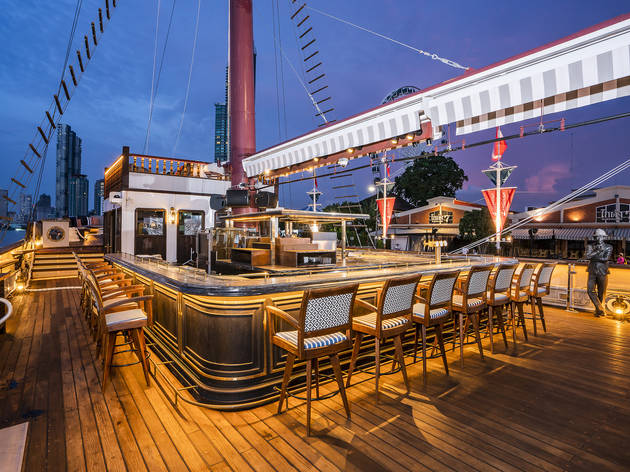 2/18
Sirimahannop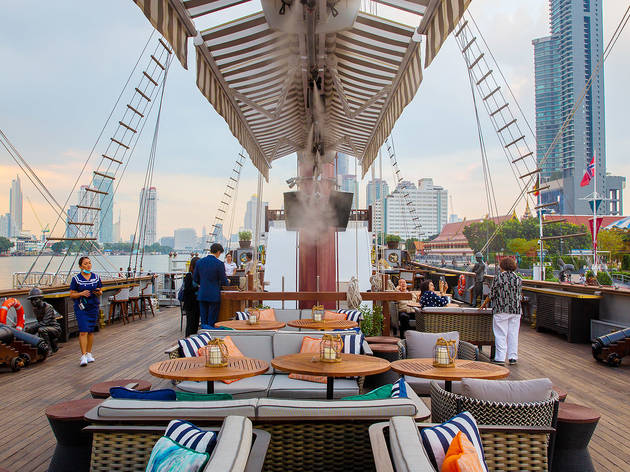 3/18
Sereechai Puttes / Time Out Bangkok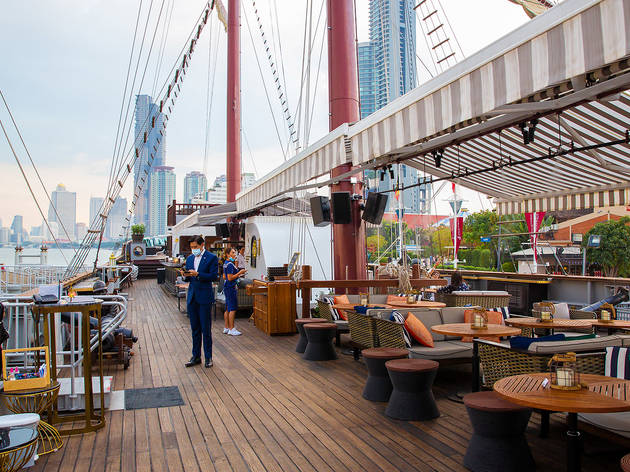 4/18
Sereechai Puttes / Time Out Bangkok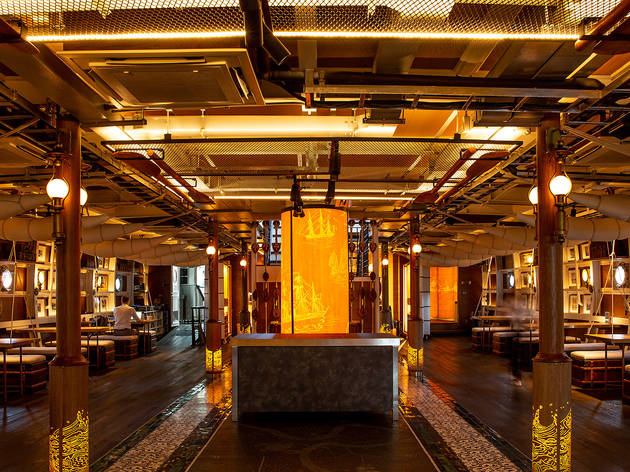 5/18
Sereechai Puttes / Time Out Bangkok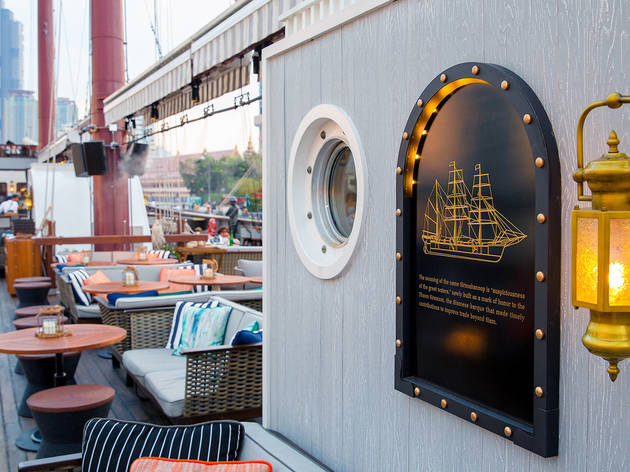 6/18
Sereechai Puttes / Time Out Bangkok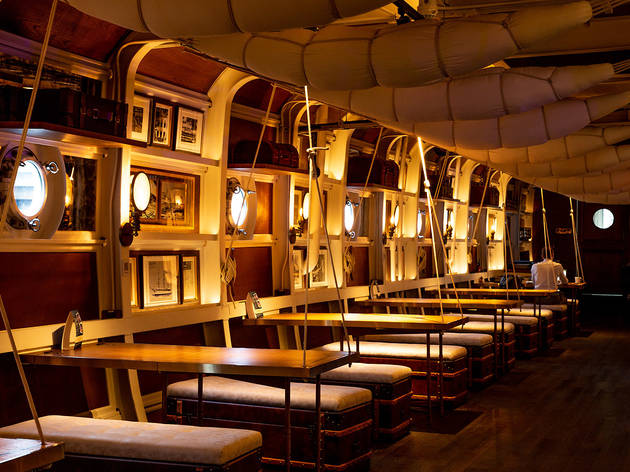 7/18
Sereechai Puttes / Time Out Bangkok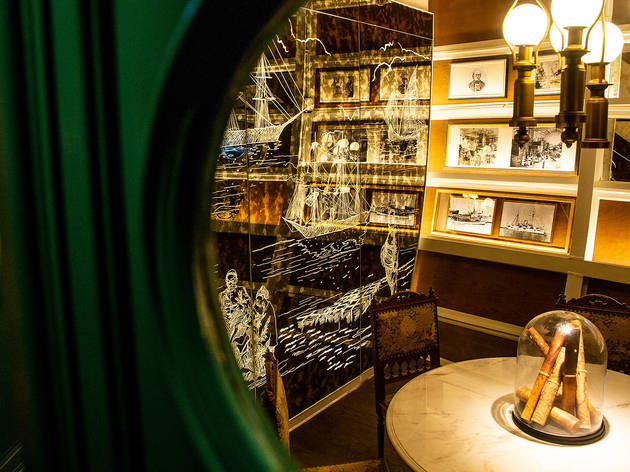 8/18
Sereechai Puttes / Time Out Bangkok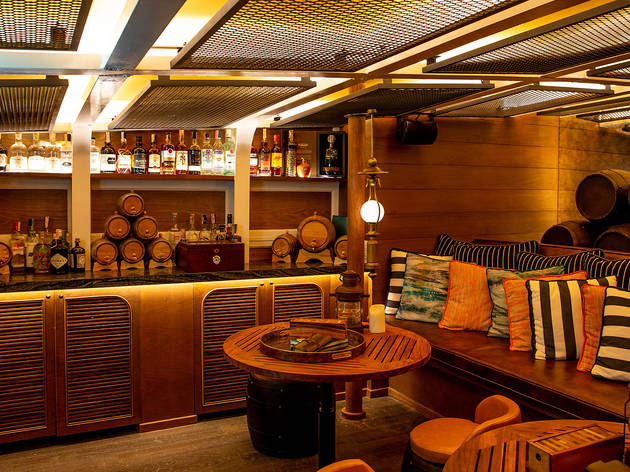 9/18
Sereechai Puttes / Time Out Bangkok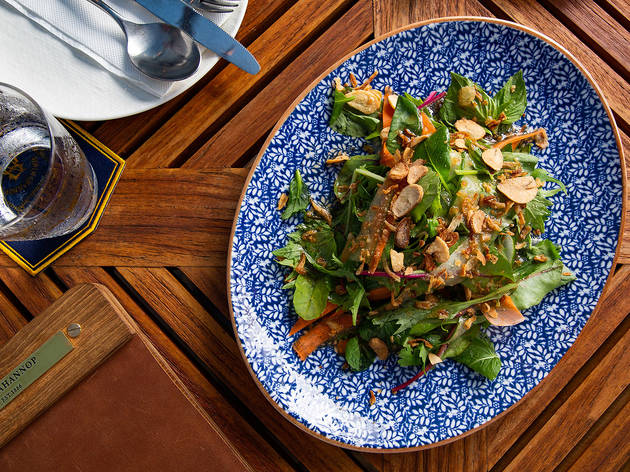 10/18
Sereechai Puttes / Time Out Bangkok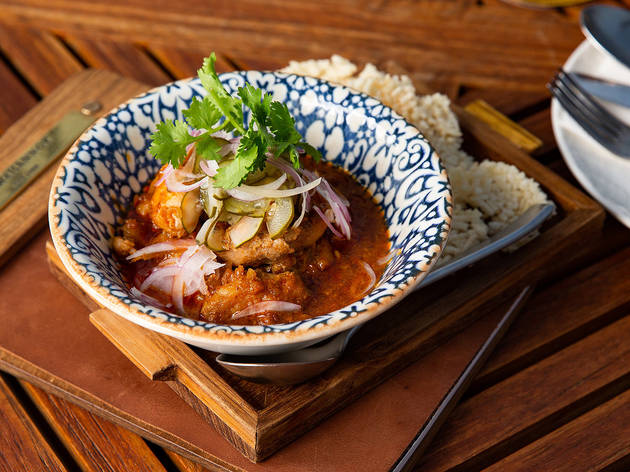 11/18
Sereechai Puttes / Time Out Bangkok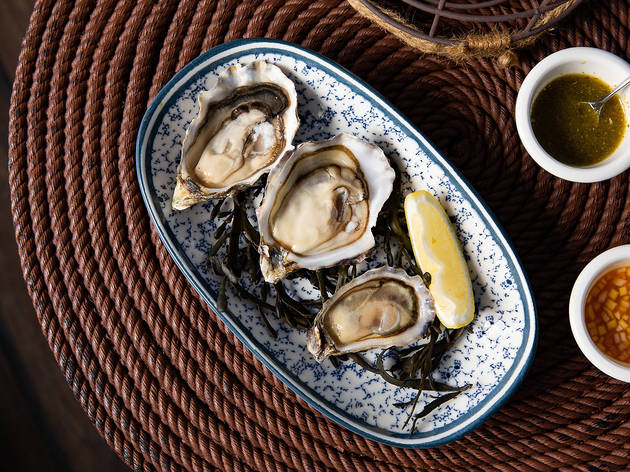 12/18
Sereechai Puttes / Time Out Bangkok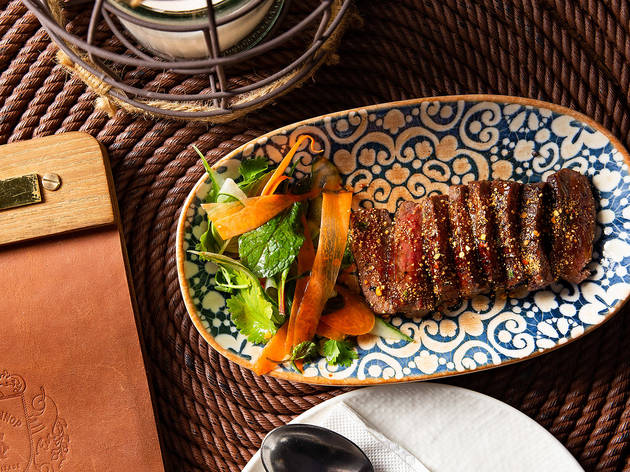 13/18
Sereechai Puttes / Time Out Bangkok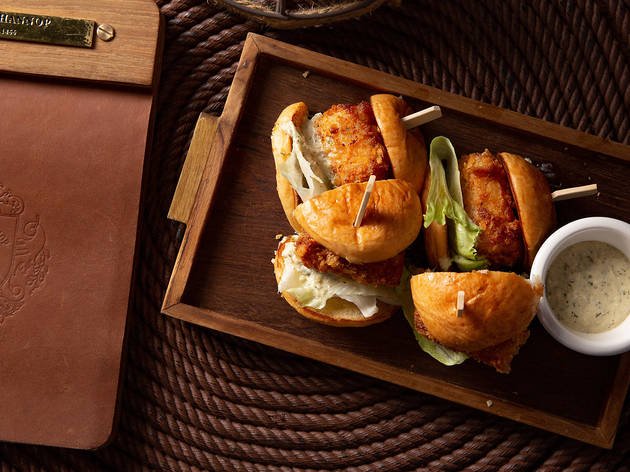 14/18
Sereechai Puttes / Time Out Bangkok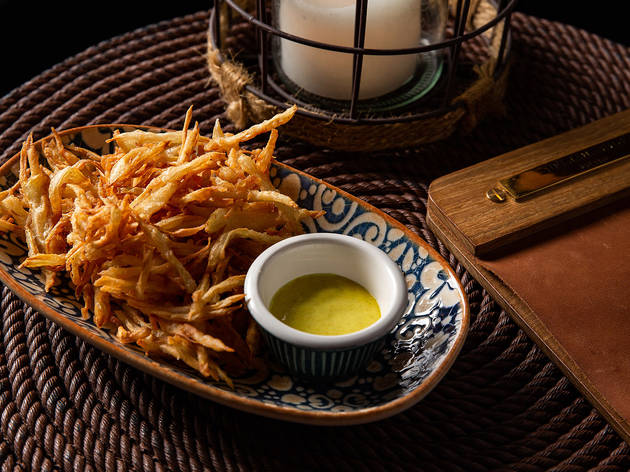 15/18
Sereechai Puttes / Time Out Bangkok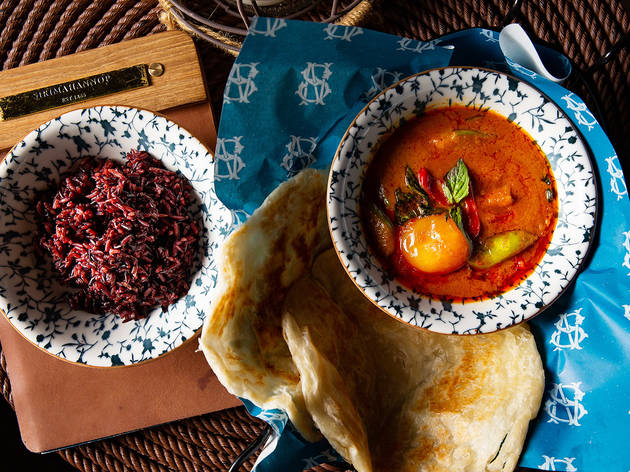 16/18
Sereechai Puttes / Time Out Bangkok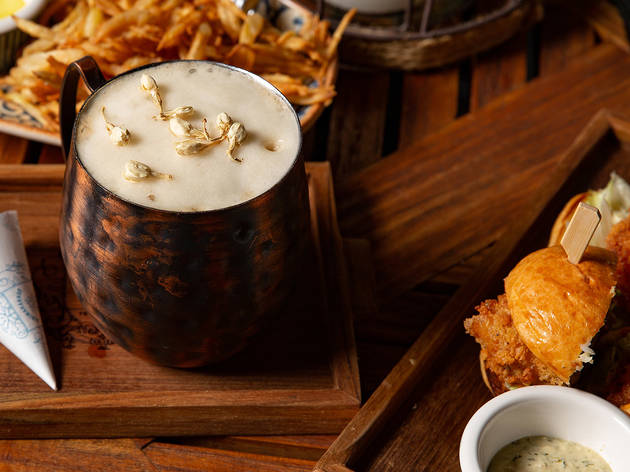 17/18
Sereechai Puttes / Time Out Bangkok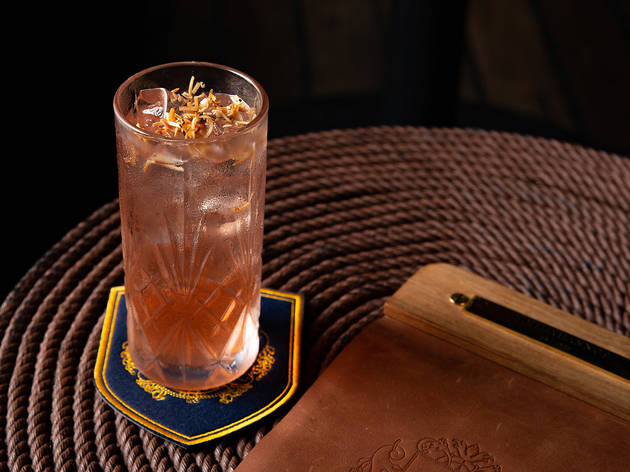 18/18
Sereechai Puttes / Time Out Bangkok
Time Out says
Grab a sundowner cocktail and enjoy the nice riverside breeze.
Bangkok's watering hole game is stronger than ever. A number of new drinkeries have emerged across the city, bringing life back to Bangkok's night scene. A new bar on the riverside of Chao Phraya has caught our attention like no other.
Of the many new watering holes that have opened this year, Sirimahannop is probably one of the most unique. The bar is in fact a massive 50.50-meter-long three-masted schooner that's (hopefully permanently) docked at the waterfront promenade of popular riverside bazaar Asiatique.
This newly constructed, high-reaching sailboat takes inspiration from a Royal Thai navy ship in the era of King Rama V, but stylized with contemporary decor and enchanting details that make guests feel as if they are on an actual seafaring adventure.
The upper deck is blueprinted for more casual outdoor hangouts. Each visit is enhanced by the fresh breeze and an exquisite view of the Chao Phraya River. The lower deck, meanwhile, is fashioned for quieter and classier gatherings. Both levels have private rooms for small parties or meetings, including the Captain Room, a space on the upper deck where guests also have exclusive access to a hidden rum bar.
The food and drinks menu is limited due to the confined space—it's a boat, guys!—but each dish or tipple impressively revolves around the nautical narrative of a timber-exporting vessel that's exploring the globe for the best ingredients.
Twelve local fruits are adapted into 12 lip-smacking cocktails. Many of these fruits are rarely used in mixology, such as starfruit, jackfruit, longan and pomelo, further igniting our alcohol cravings and curiosity. The tamarind long drink (B380) has a sour zing that electrifies the palate, while the rambutan cocktail (B380), which has hints of aromatic pandan, refreshes the senses.
As you sip on these fruity tipples, the kitchen crew is busy churning out small plates and bites inspired by the great wide ocean. Start with the Green Papaya Fries (B85), which comes with a Bengal curry sauce, and the Fresh Asian Baby Greens (B220), a salad dish that mixes various greens with Thai herbs and tamarind dressing.
Mains look to the Slow-Cooked Chicken Thigh (B120), which benefits from a flavorful satay sauce, and the Smoky Eggplant (B120), which exudes the aromatic scents of herbs and spices from Southern Thailand.
The menu also lists international dishes like the Crunchy Fish Sliders (B160), a satisfying treat that boasts fresh cod imported from the Scandinavian region, as well as a variety of freshly-shucked oysters served with a refreshing pineapple vinegar dressing.
Sirimahannop can be your next favorite spot for the ultimate sundowner experience—that is, if seasickness doesn't ail you. While the food is good enough to keep the party going, the creatively-concocted cocktails and engaging yachting atmosphere certainly deserve your praise and attention.
Details
Address:
2194
Asiatique The River Front
Charoen Krung Road
Wat Phraya Krai, Bang Kho Laem
Bangkok
10120

Price:
$$$
Contact:
Opening hours:
Mon-Fri (16:00-00:00) & Sat-Sun (12:00-00:00)
Best selling Time Out Offers