Henrik Yde-Andersen doesn't need much of an introduction. The Danish cooking maestro is behind the decade-long success of Sra Bua by Kiin Kiin, the modern Michelin-starred Thai restaurant at Siam Kempinski Hotel Bangkok that is on every avid gourmand's list.
The chef was recently in Bangkok to celebrate the dining establishment's 12th anniversary and was also in the city in time for the new launch of Sra Bua by Kiin Kiin's new Winter Journey menu.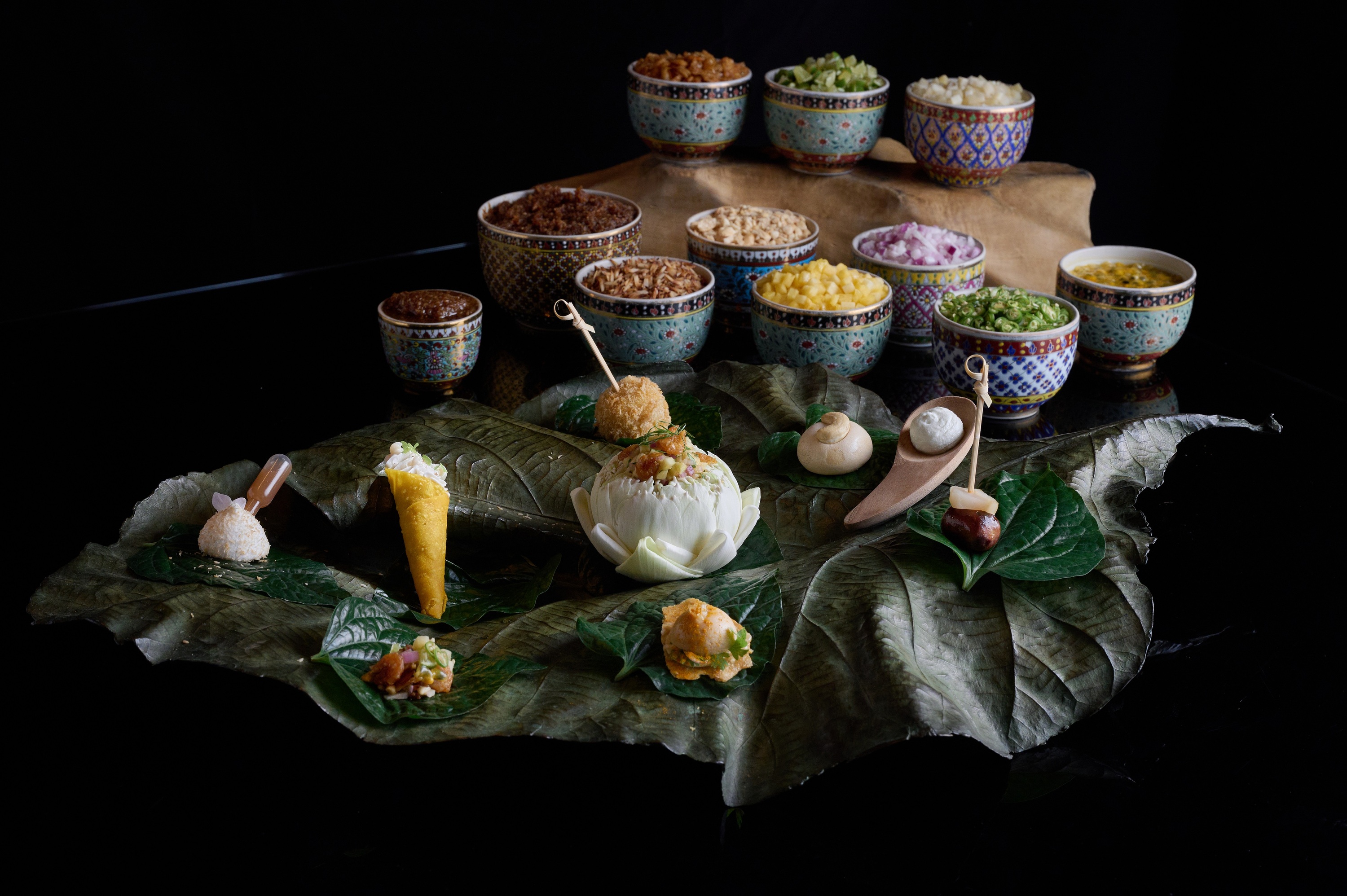 We took the chance to sit down with the culinary icon and talk to him about how Sra Bua has brought Thai cuisine to a different dimension.
"It's been 12 years," Chef Henrik reminisces. "When we opened [in 2008], the old Thai chefs were so skeptical and they were like, 'What is the white guy from Denmark doing here?'" Well, they can't really be blamed. Sra Bua broke into the scene when Thai food wasn't served with all these gastronomic innovations. Chef Henrik does realize that, at the time, what he did was "crazy stuff" that raised many a cooking traditionalist's eyebrow.
But Kiin Kiin soon quickly gained a reputation among the city's discerning diners, who loved how their favorite Thai dishes were given creative twists. "When you cook a certain Thai dish that tastes perfect for you, it reminds you of your family and childhood," the Dane says. "There's no Thai family for me so, when I cook, I don't have someone telling me if it's good or bad, or right or wrong. I have freedom."
That's not to say that Chef Henrik is not familiar with the real essence of Thai food. It's all about "balance", he explains. "Tom yum soup, for instance, is the easiest to make but, at the same time, it's also so easy to make it wrong. Just a little too much lemon—or too little—can turn it from being the best experience to a no-no."
But for the chef, what defines authentic Thai food is a "discussion that will never finish". "I just found out the recipes for our bistro in Copenhagen, which we opened 16 years ago, are so sweet, but that's what the Danish people want. They're not used to the flavors of Thailand." Kiin Kiin restaurants have had to adjust the taste of its dishes to please varied palates even though they may not be true to what Thais are familiar with.
In the end, he explains, it's all about the ingredients that you use. As Chef Henrik puts it, Thai ingredients give off "flavors that you don't taste with your tongue, but with your nose". He also points out that Thai food has evolved over the years due to foreign influences.
"Before the Portuguese came with chili to Thailand in the 15th century, they would use green peppercorn. So how authentic do you want my Thai food to be cooked: peppercorn or chili? There's also a big discussion in Thailand whether you should add coconut milk or sweetened condensed milk to your tom yum soup," he says.
"I think if you use good quality local ingredients and you treat them with respect, that's a valid reason. For me, that's also part of the authenticity."
Despite the success of his Bangkok outpost, Chef Henrik still sees plenty of room for improvement and experimentation. "The day you don't want to improve is the time for retirement," he says. "Khao man gai for example, is a dish I've been cooking for 16 years, but I've never put it on the menu." Until recently, that is.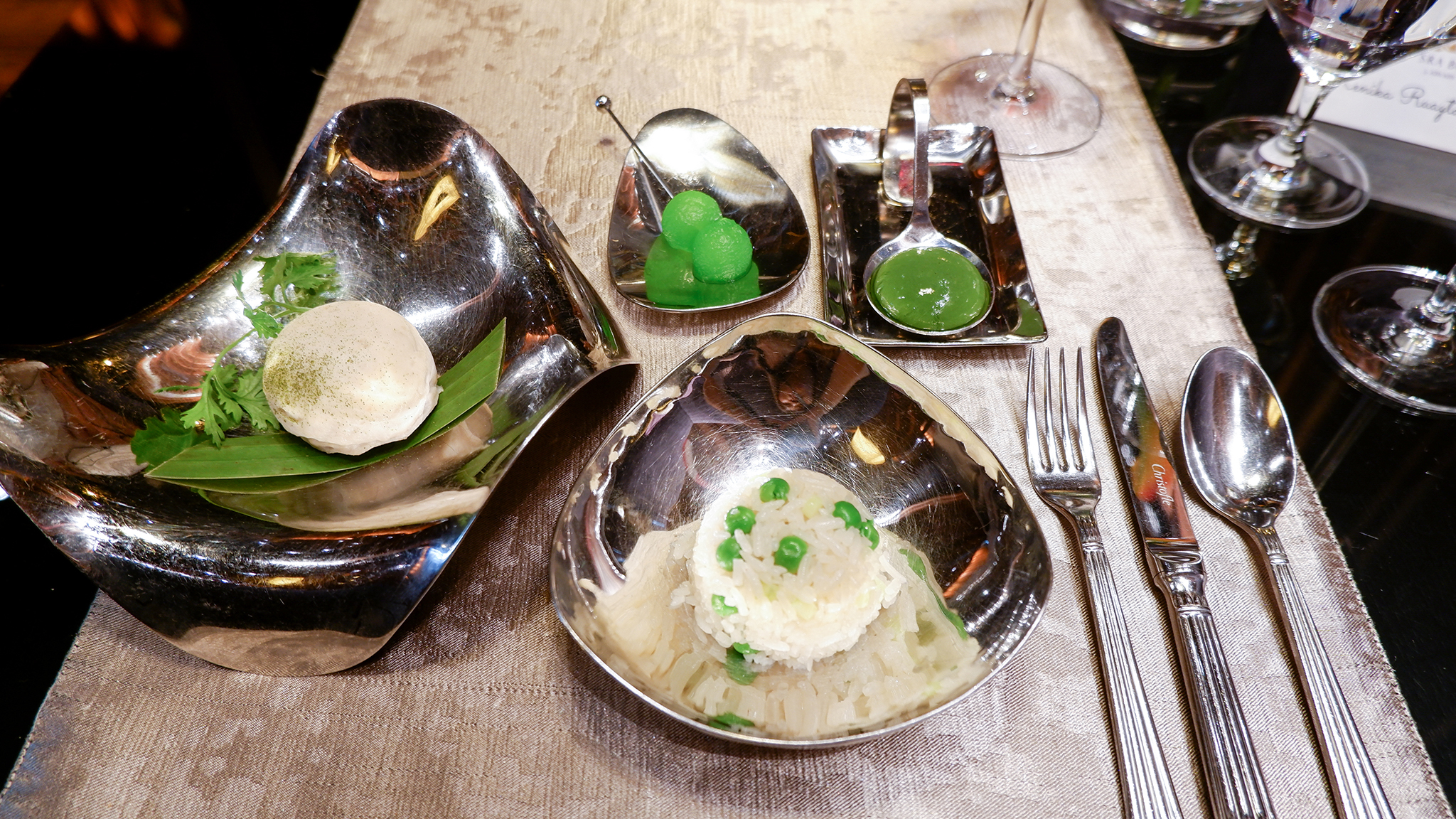 The popular chicken rice dish is the main course of Sra Bua's new Winter Journey 2022 menu. Upholding its reputation for reworking many favorite street food dishes, Sri Bua presents khao man gai as a meatball filled with tasty sauce, while the accompanying soup is presented in jelly form.
There are Thai dishes, however, that's better left as is—like mango sticky rice. "It's the perfect dessert," Chef Henrik says. "I mean, you cannot improve it. For 16 years, we've been trying to do it, but we cannot make it better than the original."