Many of you may not be completely familiar with the films made by Apichatpong "Jei" Weerasethakul, but you definitely know of the director, who is universally acclaimed for his indie productions that can be safely classified as niche.
The Thai indie filmmaker's latest offering, Memoria, debuted in July 2021 at the 74th Cannes Film Festival, where it received the coveted Jury Prize. The excitement for the film is largely due to Tilda Swinton as Jessica Holland, a Scottish woman living in Colombia who wakes up one day and finds herself disturbed by a series of mysterious "rumbles".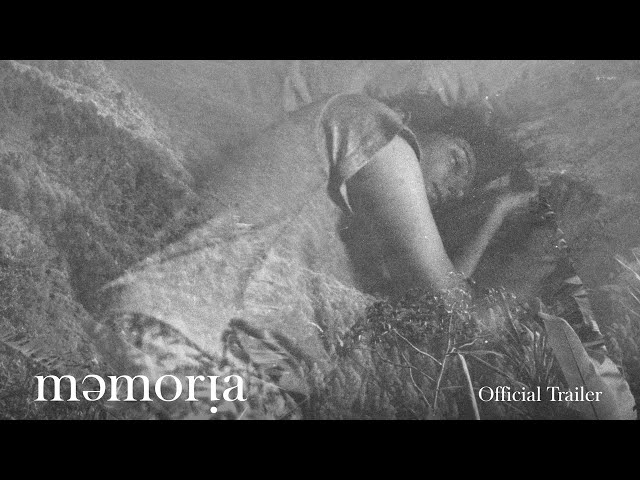 Watching Memoria was an experience. The film's gripping storyline, beautiful cinematography and a top-notch performance by the legendary Tilda kept us enthralled for the entire two-hour run, but the film also evoked some "what's" and "why's".
Fortunately, both the director and the British star were in Bangkok to meet the press and talk about the film. We were one of the lucky ones granted an audience, and we took the opportunity to ask them to reveal their thoughts on some of the film's most compelling elements.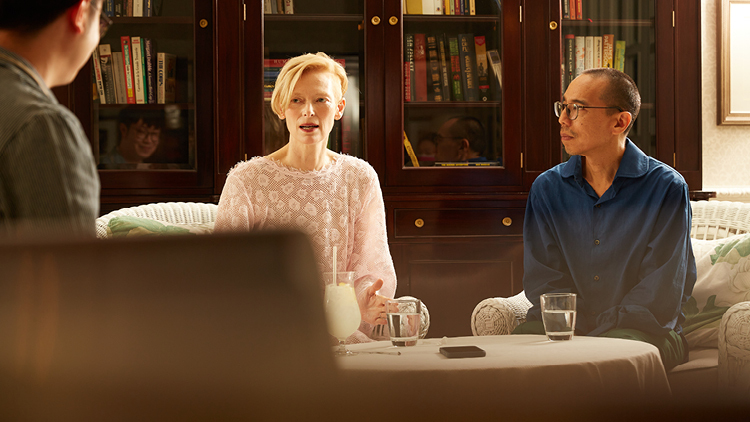 The rumbles: an entertaining element?
A series of startling bangs disrupts the life—and sanity—of Jessica, who describes them as something like a "rumble from the core of the earth".
While these thuds greatly torture Jessica in the movie, we (as hardcore fans of jumpscare flicks) found them entertaining, and one of the reasons why we were so attentive to Memoria. Swinton, however, disagrees with our assessment. "Can I suggest a different word? It's engagement, maybe," she says. "Because it's a sort of shared mystery for Jessica, for the film, and for the audience. It may not be necessarily entertaining, but maybe being engaged is being entertained."
"There's a certain point in the film when you realize that you've become Jessica," Apichatpong (or "Joe" as Swinton calls him) weighs in. "You're just waiting. At the beginning, you might be traumatized by it, but after a while, you're just curious and want to hear it again. It's an addiction."
A mental health issue?
While the duo describes it as a science-fiction film, Memoria in many ways feels like a trip down the rabbit hole, designed to test your sanity. All the heart-stopping booms and the mystery-riddled narrative will have you empathizing with Jessica, anxiously trying to figure out what's real and what's not.
"While making it, I honestly didn't think about that," says Apichatpong. "We shot the film chronologically, so it felt like we were waiting to understand Jessica and the film itself in terms of what it is."
"I saw this quote, 'We are never prepared for what we expect'. It's an interesting way of putting it", Swinton muses. "I suppose the question is 'How is one individually placed with this sort of, not empty but, full state of being in expectation?' If that's something that makes one anxious, then that might be something quite anxiety-provoking."
The 61-year-old actress also elaborates on how she relates to Jessica "For myself, honestly, I find it quite comfortable to be focused on one thing at a time and waiting for something to happen, like that is actually quite relaxing for me. [Jessica] is almost in a state of limbo, and that's something that suits me very well. I think I'm a very deeply idle person, and I like to be idling."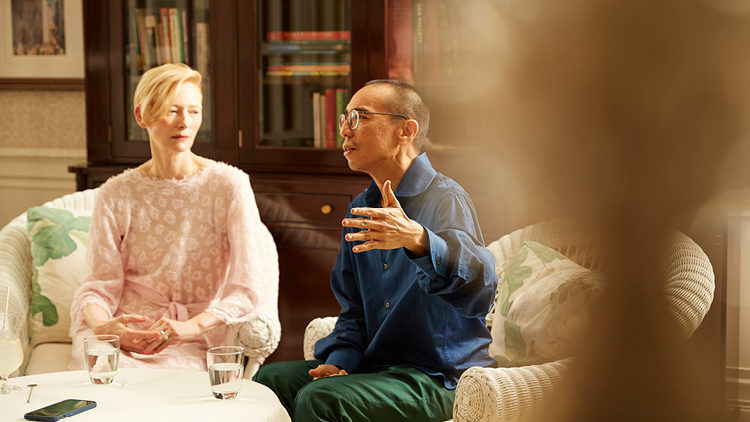 The many facets of Tilda Swinton
You saw her as a distressed mother in We Need to Talk About Kevin (2011), as an enigmatic cult leader in The Beach (2000), as the incomparable Sorcerer Supreme in Marvel's Doctor Strange (2016)—the list goes on. But in Memoria, you'll probably see the lionized star in her most "quiet" role yet.
"Non-existing, I would suggest," Tilda flings back. "It was the most comfortable," she elaborates, "I mean it's the closest to my roots, [back] when I started to work with Derek Jarman in the 80s. It was always autobiographical improvisation, a feeling of deep ease, which is specific with Apichatpong's cinema, because it's not actually improvised but actually so meticulously organized that it becomes relaxing.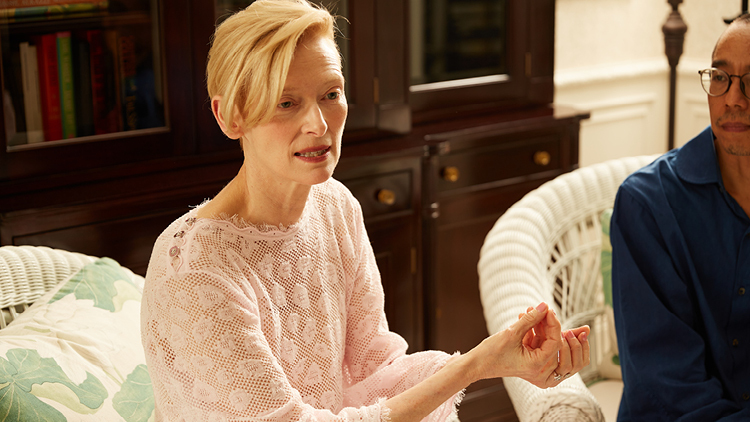 Sayombhu killing it again
The engaging storyline is only enhanced by top-notch cinematography by no other than Apichatpong's long-time buddy Sayombhu Mukdeeprom, whose film credits include the likes of Call Me by Your Name (2017).
"I've been working with him since 2001," the director reveals. Both Apichatpong and Sayombhu have a long history of directing award-winning films together. The Uncle Boonmee maker says that he has learned a lot from the cinematographer, like how to frame a shot in more unique ways. "In Thai movies, there's a lot of importance in the beauty of the framing, which was influenced by the advertising at the time. It's perfect but has a shallow depth of feeling, and Sayombhu was the only one at that time who was against it like I was."
Apichatpong also talks about their shared appreciation of 35mm film, which he describes as a "medium that is very beautiful when overexposed".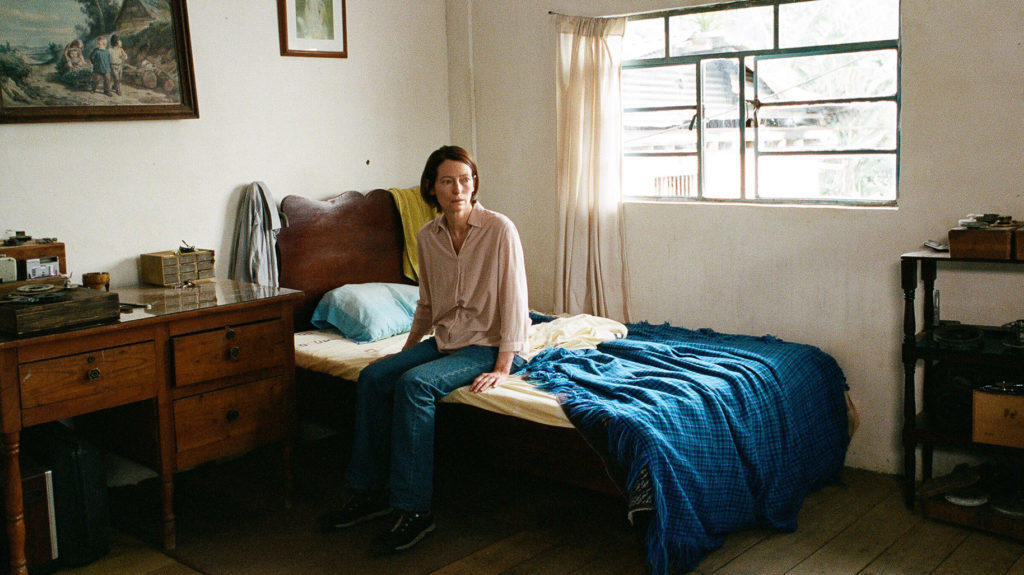 Discovering new ground
Prior to Memoria, the 51-year-old director shot most of his films in his hometown of Khon Kaen and other rural Thai settings. So what inspired him to shoot this new film in a faraway land like Colombia?
"Partly, I just wanted to work with Tilda in a place where I don't feel comfortable and don't know anything. It's a way for me to be a kid again and to look at things with the eyes of wonder. When you don't know how to get this and that, you just stop controlling."
Tilda further fleshes out that working with Apichatpong in Colombia was an "interesting balance between control and abandonment." As she explains, "It's not about being articulate, but it's about going into the dance and trusting a little bit of control, but not total control."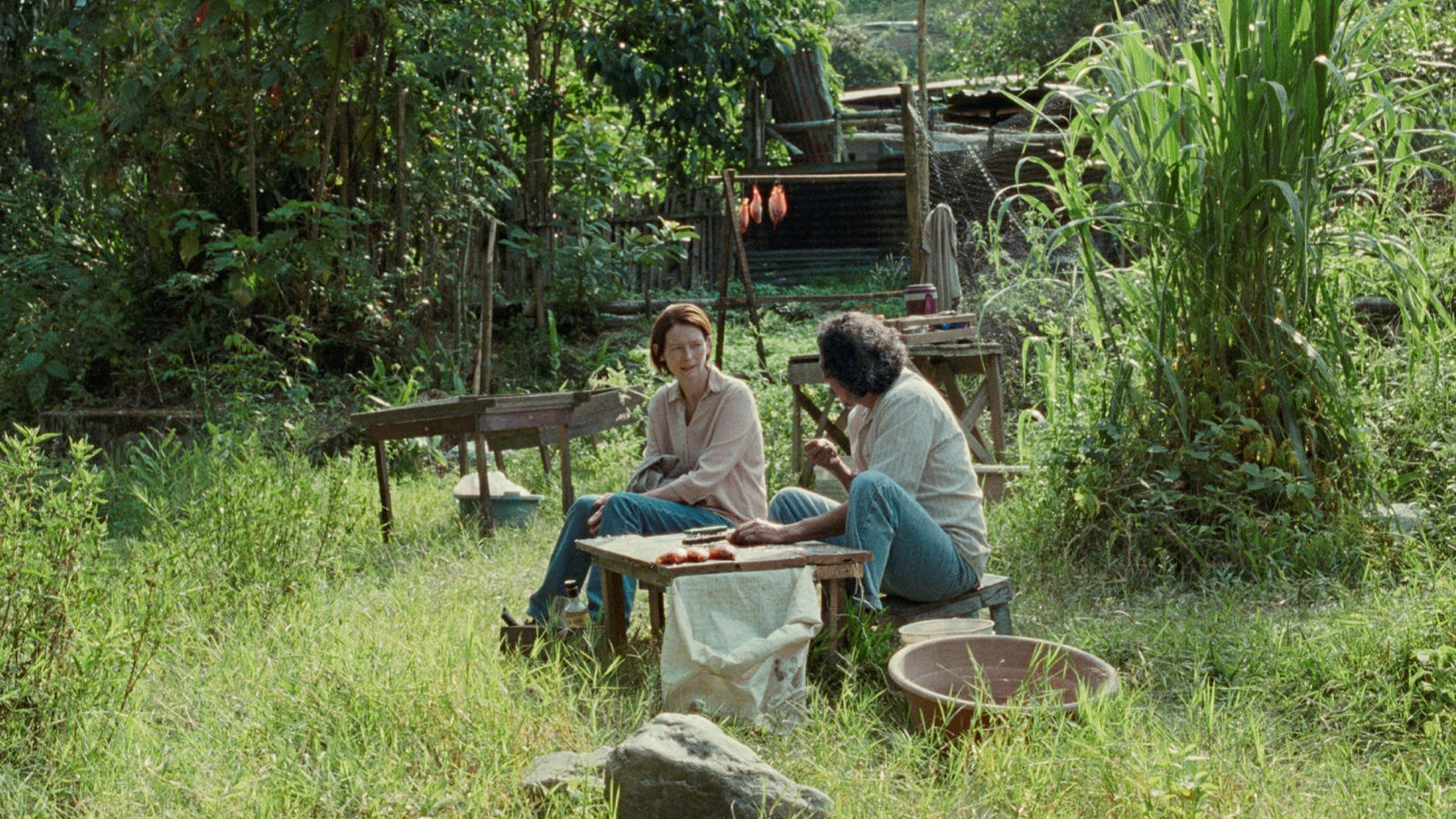 That handkerchief: a political easter egg?
During Memoria's premiere at Cannes, the film broke the Internet among Thai netizens with an iconic scene involving a handkerchief. It sees Jessica pulling out a piece of fabric with a pattern of the Thai national flag from her purse and then, poof, with a magic trick, one of the colors on the handkerchief disappears. So what was Apichatpong's intention? Does that scene actually mean something? We are dying to know.
"Are you talking about a political angle? I didn't mean it honestly," Apichatpong confesses. "[The whole interpretation] is new to me and they are the colors of the French flag."
"No, we never discussed that," says Tilda, debunking the claim.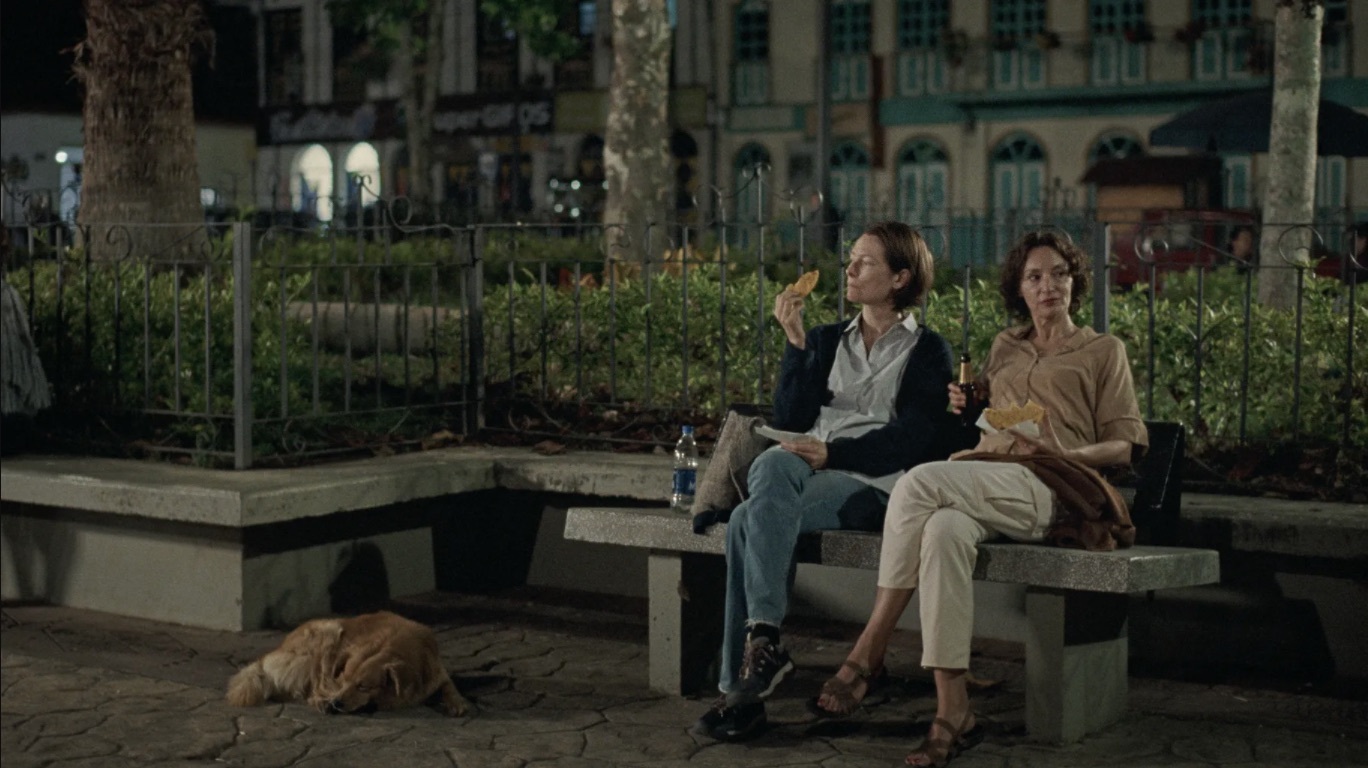 Apichatpong to break into the mainstream
The more you get into Memoria, the more you can't help but think that the acclaimed director is hinting at broadening his cinematic horizons. The international production and the recruitment of an A-list artist—these potentially signal Apichatpong's readiness to break into the mainstream like how many independent filmmakers (such as Chloé Zhao) are doing nowadays. Let's hope we're not wrong about this.
"I don't think it's up to me," Apichatpong humbly responds when asked. "I also don't think it matters. It's more about who you're working with, and [directing] is something intimate that I still need to struggle with, like when I was feeling with [Memoria]."
"You know that it's really interesting, this question of mainstream," Tilda puts in. "For me, there is no mainstream, or rather, for us, we are the mainstream. One man's mainstream is somebody else's experimental tiny little pond, and I never feel like I'm going outside of myself. It's always another conversation, another relationship. I don't really think of myself as a professional, so it's not like professionally choosing to be anything at anyone's time."