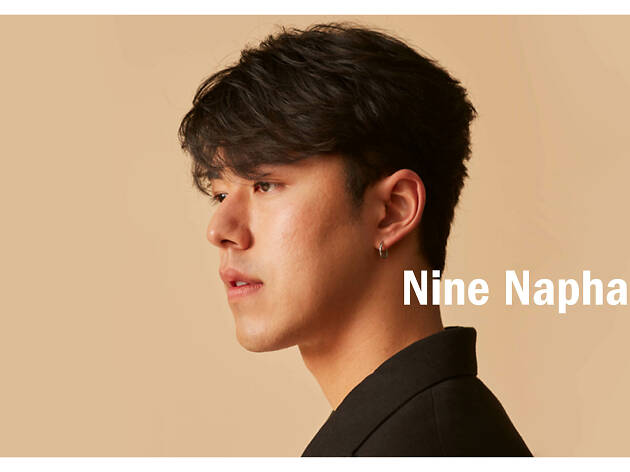 Naphat Siangsomboon on his passion for film photography, travel and music
We get to know more about the young actor who—with his looks, lineage and sensitive smarts—seems bound for Asiawide success
It was a King Power TV commercial in 2015 that made Thais realize that Naphat "Nine" Siangsomboon had grown up from the chubby little son (and only child) of famous actress Pimpaka Siangsomboon into certified heartthrob material. There's something about him—an irrepressible combination of good looks, a deep rumbling voice and a smile that could melt even the chilliest of hearts. In his relatively short five-year showbiz career, the young actor has starred in two TV dramas and one movie, not mention countless magazine covers and commercials. Now, Nine is ready to soar beyond his boundaries in GDH559's Friend Zone, a romcom about a young man, Palm (Nine), who is planted in the "friend zone" by his childhood crush and friend, Ging (portrayed by Pimchanok "Baifern" Luevisadpaiboon). The plot sounds simple but, if we know GDH well enough, the funny love story might lead to unexpected possibilities. Before the film hits theaters on Valentine's Day, we sit down with the rising actor for a casual chat about the movie, his love for photography and travel, and of plans (if any) of conquering the Asian entertainment scene.
How did your role as Palm challenge you?
Palm and I aren't much alike. He's laidback, fun, witty and adaptive, while I'm more a thoughtful introvert. The one quality we have in common is that we're both caring.
Palm grew up to become a flight attendant in the movie. How did you prepare yourself for this role?
Our director [Chayanop "Moo" Boonprakob] used to be a flight attendant so he was able to direct me with an in-depth understanding. [Portraying a flight attendant] gave me a peek into their tough backstories. Behind the smiles are years of training, long working hours, exhaustion and tolerance. I got to learn about the competitive application process, and that the job isn't that rosy. It isn't easy as we all thought.
The film was shot in many Asian countries. The original soundtrack was even recorded in 10 multiple languages in Asia. It seems like Friend Zone is preparing you for possible fame in other countries. How have you been preparing for this?
It's likely the movie will be screened in many Asian countries but, to be honest, I don't know how they're going to promote the movie and I haven't prepared for anything [laughs]. But as you might have seen from the pre-released music video of the original soundtrack, you'll also get to see [those Asian singers] in the movie.
What impressed you the most about this movie?
Plenty. The scenes, the locations, the people. There were so many accidental moments that turned into cool shots. Like, as you might have seen from the trailer, the scene in which I was staring at a monkey, and it got angry and tried to bite me. That became a fun shot. Moo [the director] sometimes offers someone a role without other people in the cast so he could get real reactions and improvisations.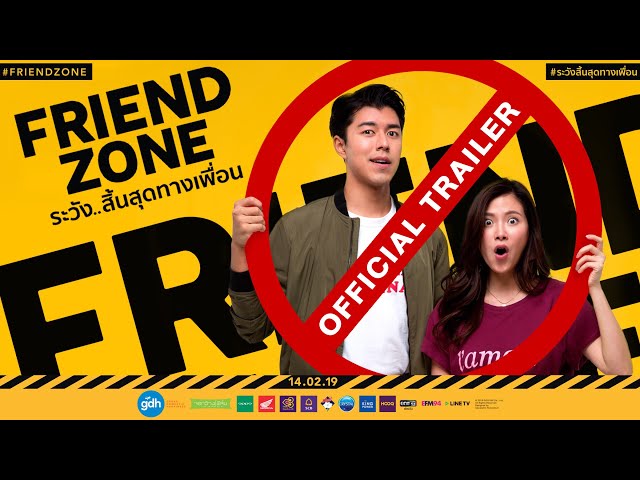 How do you think the audience would react to this movie?
I don't expect anything. I—we, actually—did the best we could. We put in so much love, joy and fun. [Shooting this movie] made me realize that I love acting. What I want to do, if I could, is to sneak into the theaters to see the audience's reaction: Will they laugh at the gags we planned? Will they shed tears at scenes we thought sensitive? I would love to see these. I would love moviegoers to exit theaters with smiles. That's all I want.
Tell us more about the charity calendar project you just completed.
The project was a sequel to my graduation thesis, which reinterpreted Buddhism's concept of samsara in order to create awareness among the younger generation. Designing is something I really love. I don't want to just ditch it. I always try to use my design skills on at least one charitable project a year. I'm grateful for the opportunities I have been given, and now I want to give back and share.
What are your other interests?
I love photography. Lately, I've been passionate about film photography. From day one of production [of Friend Zone], I was carrying around a film camera and taking photos. The films were later developed, and the photos show the development of all the characters. Each image is so meaningful and unique.
Why do you find film photography so appealing?
Film photography is harder and more complicated, but it's that uneasy process that makes it so charming: how you set up the camera, how you never know if you shot it right, how you're so excited waiting for the images to be developed, and how you become so happy with the results, which usually have the mood and tone digital photography is unable to achieve.
Do you think being an actor helps you with your photography?
I think it does. But it's not about taking better images. I've experienced being a photographed subject, and understand the emotions one feels when being photographed. I also know what I need to do to make the subject express his feelings and emotions. I also learned from watching professional photographers at work: how they adjust the lighting, how they deal with the triangles below the eyes, how to deal with nose shadows, for example.
Most photographers love to travel. Do you?
Yes, I do! My friends and I all love taking photos. Our last trip was to Iceland, where we spent 14 days driving around the island taking photos. It's so photogenic. It was during the summer, so we got to experience many things: icebergs, snow, rain, storm, forest, sun. I love taking landscape photos. It was so much fun.
"I'm grateful for the opportunities I have been given, and now I want to give back and share"
What is it about landscape photography that you love?
It widens your sight. The human eyes have a certain capability to see things, but landscape images show further and wider than you actually see. And it's even better for the mood if there's music playing in my head when I'm shooting. Music always inspires me.
What kind of music?
Many kinds. But R&B and soul are my favorites. EDM isn't my thing. When filming a character, I would imagine the songs that the character might listen to so I can direct myself into the right mood.
What are your dream destinations?
Egypt, Bali and Mongolia. I really want to visit Mongolia simply because I listened to [actor and avid traveler] Ray McDonald's story about how interesting it is, especially its topography. The art appreciation class I took inspires me about Egypt: How did they build the pyramid? How did they create the water supply system?
Are there places you've been to and still want to go back?
I'd really like to return to Iceland. Japan, too. I believe in what's called "the god in the details" and you find it there. The Japanese are detailfocused. The people are lovely, the food is great, I'll never get bored going there.
What are some of the songs that represent who you are now?
It's difficult to choose one. "Milk" by Simon on the Moon, maybe. All Oh Wonder songs would do, too. Oh, and the songs from John Mayer's 2016 album, Continuum.
Are we going to see you at John Mayer's gig in Bangkok?
Yes! I love going to live concerts and music festivals.
What is the biggest misunderstanding about you?
That I'm over-polite. I'm like all the guys out there—funny, naughty. I'm just well-behaved when meeting people in public. It's a way of paying respect to others.