Nai Lert Park Heritage Home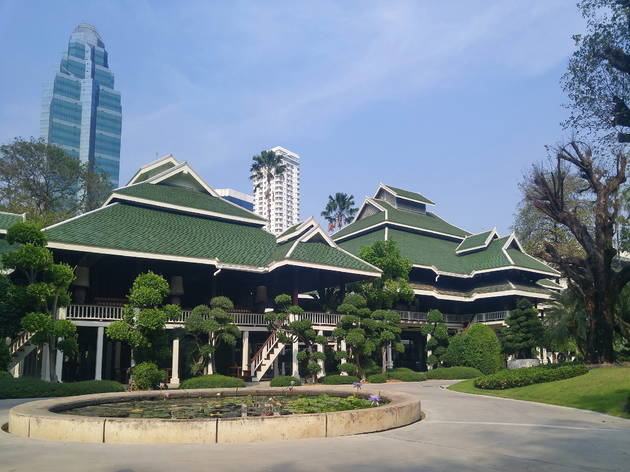 1/2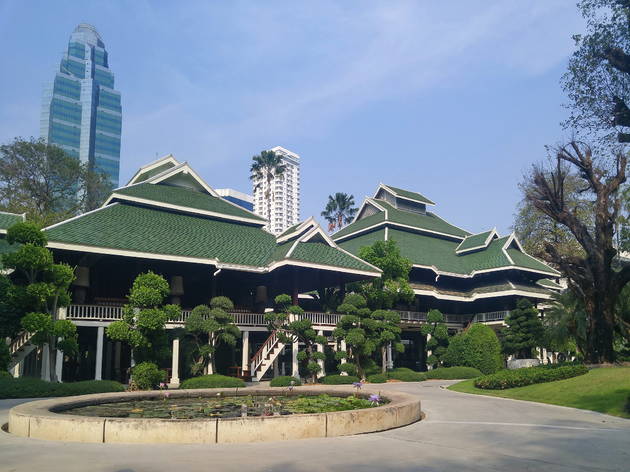 2/2
Time Out says
The former residence of a hospitality tycoon now opens to public.
It is not just a large teak wood house built with the architectural style of the tropical region, with just a hundred years old, but it is the heritage of the wisdom that reflects the ingenuity of the designer to choose teak for its full value and the experience on the use of the building that is suitable for comfortable living.
After Nai Lert purchased the land on the bank of Saen Saeb canal at Pratunam in Sra Prathum area to operate the white ferry and the white bus in about 1909, he purchased the land contiguously from Pratunam up to Ploenchit area bordering the eastern railway. Some parts were allocated for sale, but he kept the beautiful Ploenchit plot on one side adjoins Witthayu Road, on the other side bordering Somkit canal with the area of about 60 rai (24 acres) to build a park for a resort by making the boundary marks as the end of the cannon and the shell head is about 2 m high written clearly on it.
After 1914 he built a large resort of 20 x 20 m is a raised wooden house, the interior is empty and divided the useful area by raising the floor level. When it is viewed from the exterior is like a Western bungalow popular to build in the tropical area. When it is considered in detail found to have a difference on the selection of materials that cannot be found from any other contemporary houses.
Details
Users say