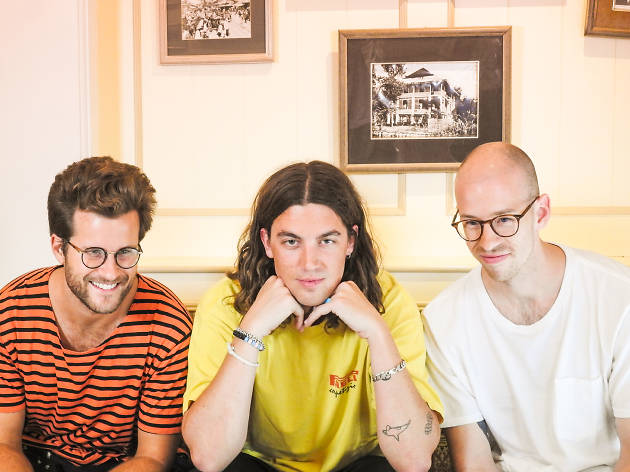 After the first gig in Bangkok in August last year, LANY is coming back again this April.
Being an acronym for "Los Angeles New York," LANY (pronounced Lay-Nee) is an American alternative rock band that has been touring across American, Europe and Asia. Consisting of Paul Klein (lead vocals, keyboards, guitar) Jake Clifford Goss (drum) and Les Priest (keyboards, guitar, backup vocals), they started forming the band in 2014 and now they are releasing their debut album, LANY, with singles like "Good Girls," "It Was Love," "The Breakup" and "13."
Bangkok fans, be ready to sing along their hits like "ILYSB" which was their breakthrough in the internet, "pink skies," "yea, baby, no way," "Super Far," "Good Girls" and more.