What's the deal with… Mendy Indigo
Get to know a female spinner of the moment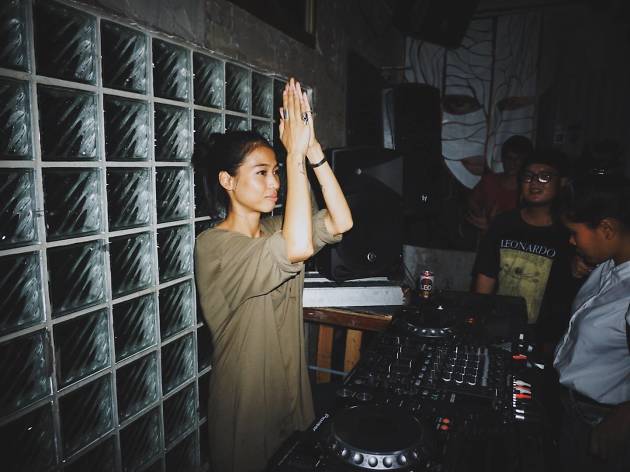 Who is Mendy Indigo?
Born and raised in Thailand, Mendy Indigo is a stage name of 29-year-old Thai deejay Satika Rapimsamrong. She is considered one of the rising names in the underground music scene in Bangkok.
What else should we know about her?
A passionate music lover, Mendy spent her early years singing pop and folk songs in a band in her hometown, Nakhon Ratchasima. Wanting to be independent, she quitted her singing job in 2011 and flew to meet a friend in Nepal. That four-month vacay became her life's turning point. Mendy was introduced to electronic music, to which she developed a passion for. She decided to make a career out of it—becoming a DJ and travel the world.
So what's her music style?
Mendy's music sees influences from different sub-genres—trance, deep house, techno, tech house, and progressive techno. Mendy's never stopped developing her signature, and the result is Dark Melodic techno, which, according to her, is quite similar to organic techno. You might also hear the sounds of Thai cymbals or Thai alto xylophone fused in her music as she tends to introduce Thai cultural sounds to the world.
What should we expect from her collaboration with Mixmag and Smirnoff?
In this campaign called Global Dancefloor, she has unreleased songs that feature Thai traditional music. She also puts in her own voice in the tracks.
What about her own projects in the underground music scene in Bangkok?
With aims to support and encourage young talents, Mendy has been throwing a monthly event called DARK & DIRTY at Glow since 2014 to provide a playground for potential spinners. The event doesn't make enough money, but she isn't giving up. "I was in that situation before. I wanted to play, but no one gave me a chance. So I want to make sure there's a platform for them." Mendy also runs another monthly event at De Commune to support local DJs and her foreign DJ friends who're on holidays in Asia. "It's like friends supporting each other. This is how we grow," explains Mendy.
What lies ahead of her?
Following her successful European tour in 2017, in which she played 22 gigs in 2 months, Mendy is going back to Europe this August. Then, you can expect to see her at Wonderfruit in December. Also, she'll continue her DJing trip to South America.