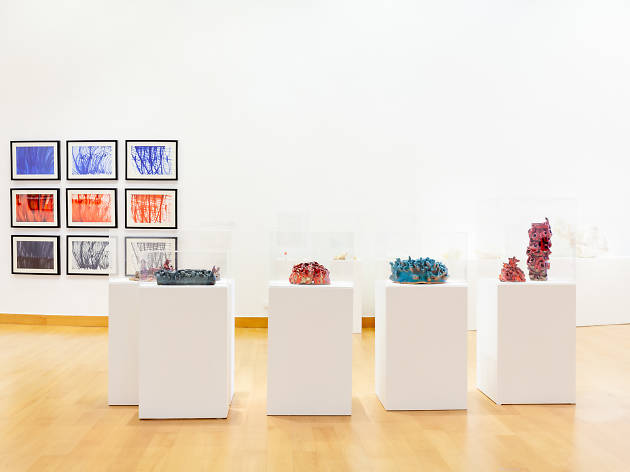 10 amazing things to do this week
Posted: Wednesday August 21 2019, 5:33pm
Thu 22
Time Out Bangkok presents Mekhong Elite Table at Paii; 6.30 pm
The fifth installment of the Time Out Bangkok presents Mekhong Elite Table will take place at Paii at The House on Sathorn. The six-course dinner will be served with four Mekhong cocktails, one of which is prepared by guest mixologist Suwincha "Chacha" Singsuwan.
Fri 23
Ethiopian Pop-up Table at Just A Drink (Maybe); 7 pm
Come to Just A Drink (Maybe) this 23 Aug to sample authentic Ethiopian dishes. The B990 set menu pairs dishes from the northeast African country with your choice of gin cocktails, wine or beer.
Findthelockerroom Presents Manhattan Takeover at Find The Locker Room; 8 pm
The famed bar from Singapore, Manhattan, is taking over Bangkok's famous speakeasy bar, Find The Locker Room this Friday, and you won't want to miss it. This is your rare chance to experience the glamorous of the old New York and Manhattan's swanky drinks.
Resident Night at Safe Room; 9.30 pm; free entry
Safe Room is throwing their notorious Resident Night once again this 23 August. Expect nothing but a wild night with all the DJs spinning their eclectic tunes however they like. Lineup includes Boogie G, Leopold I, and Tristan Kino.
Sat 24
DJ Boring at Beam; 9.30 pm
Witness famed London-based DJ and producer Tristan Hallis aka DJ Boring deliver his unique mixes of deep and Lo-fi house at the main room of Beam. Hallis took the world by storm when he released "Winona," a track that combines samples from a Winona Ryder interview with modulated acid house beats and chilled-out grooves.
Som Tum & Moo Ping Workshop for Kids! at The Commons; 10.30 am; B1,150/kid
Thonglor hotspot, The Commons, is hosting a workshop where kids can learn how to cook tum kao pode, a kid-friendly version of som tum with corn, and moo ping or tender pork skewers. Students will also learn how to make eco-friendly packaging using banana leaves.
Figure of Unknown Beauty at BACC; 10 am; free entry
Art Brut, created through the eyes of socially and culturally isolated people such as the disabled, inmates, the elderly, or individuals who are not trained in the arts, was first established around 1945 by French artist Jean Dubuffet. Its prominence hinges on its portrayal of unique forms of creativity, as well as the innocence, rawness and freedom of its creators, i.e., those who are not following a set of artistic rules.
Sun 25
Sunday Wine Surfset at Siri House; 8 am
Rise early on Aug 25 and gather up at Soi Somkid's Siri House to join like-minded fitness enthusiasts in a morning workout session in which you'll get some fun balancing yourself on a surfboard, followed by a fun Zumba dance class in the pool. Your morning will be empowered by fine red and white wines from Jacob's Creek!
Natural Glycerin Soap Workshop at Bangkok Soap Opera; 10.30 am
Learn how to make artisanal soap from scratch with glycerin, an ingredient that adds to a soap's translucent and moisturizing properties. The workshop will also teach you how to effectively infuse different herbs and fruit juices into your soap. At the end of the session, you will have one bar of glycerin soap to take home.
My Big Fat Greek Grill with Chef Jeriko at Aesop's; 6 pm
This Sunday evening, the famed greek eatery Aesop's invites Chef Jeriko from Cocotte and Pesca to takeover the kitchen with the grill for one night only. Drop by for tasty grilled meat and seafood with a touch of Greek and of course, a plate smashing!
Share the story