We are entering the last weekend of June, yet there are still many fun things for you to enjoy the city. Whether you are looking for museum exhibitions, live performances, or outdoor activities, there is more than enough here to keep you busy during the weekend.
Chill out with free concerts at this exhilarating art festival.
Art enthusiasts will not be disappointed with this fiesta project Amazing Blooming Bangkok 2022 where you will see the city in full bloom with colors, lights, and of course, music. On Saturday, take in the tuneful notes from Tienparb and the 38 years ago, and make your Sunday worthwhile with some soul-stirring music from Biw (Thanutchaya) & Porch (Pathaseth) and the band Chameen.
Venue: Museum Siam / Date: June 25 - June 26 (18:00-20:00) / Free Entry / Read more here.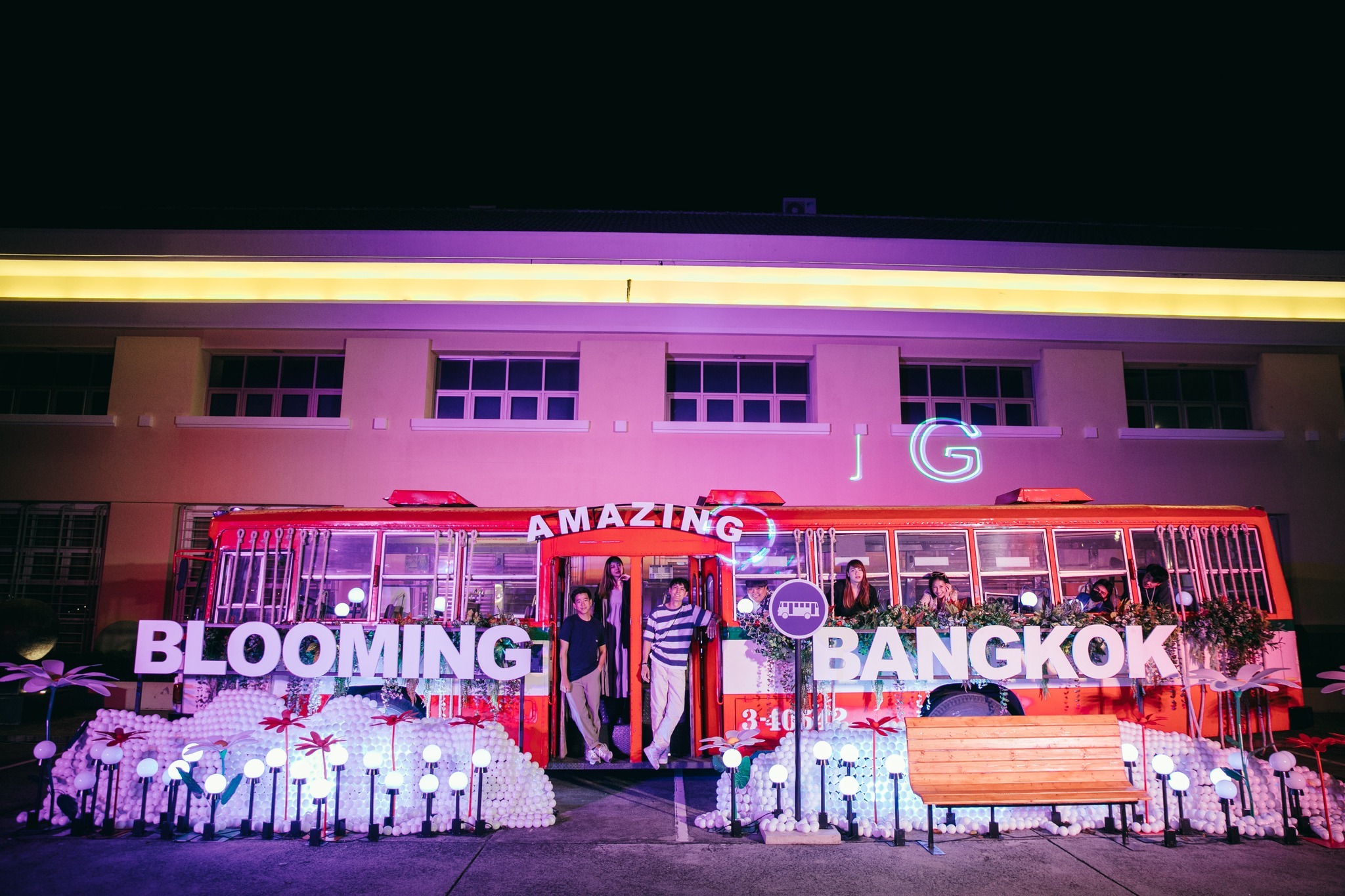 Go out and about in Bangkok to celebrate Pride.
It's the last stretch of 2022's Pride Month in Bangkok during this weekend, and the entire Bangkok is still going strong with rainbow-inspired activities. Check out the major happenings at these various locations.
Read more here.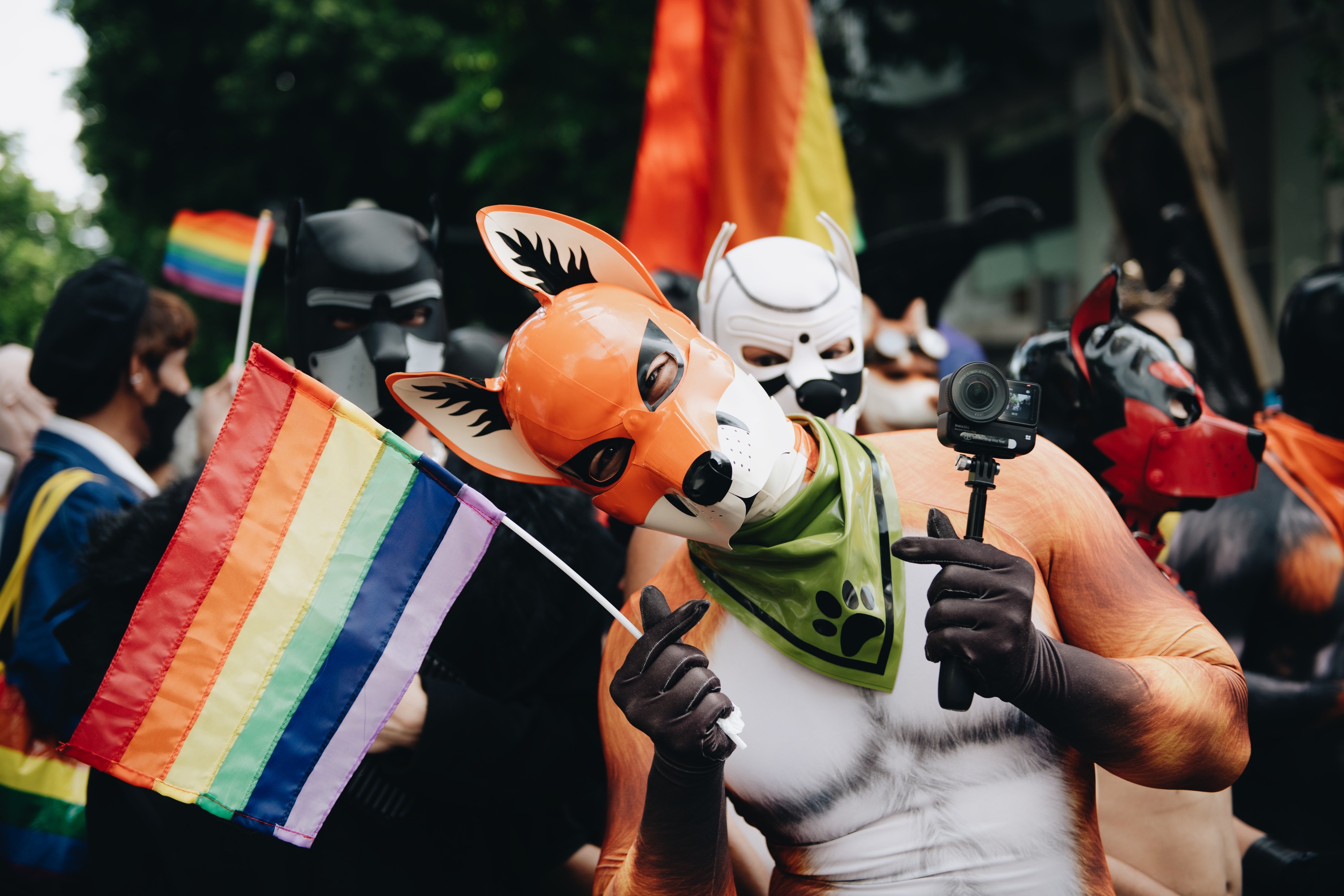 Jazz your weekend up with this soulful live gig at Banyan Tree Bangkok.
Calling all Jazz fans, Jazziam takes over Banyan Tree for an evening of live music, including a mini concert and their new music video premiere. The band intends to express their love for the city through their new song "KTMN" that harmoniously blends Thai traditional music riffs, pop-rock influences, and gospel.
Venue: VERTIGO TOO, Banyan Tree Bangkok / Date: June 25 (18:00 onwards) / B350 nett (Pre-sale) and B450 nett (at the door) / Read more here.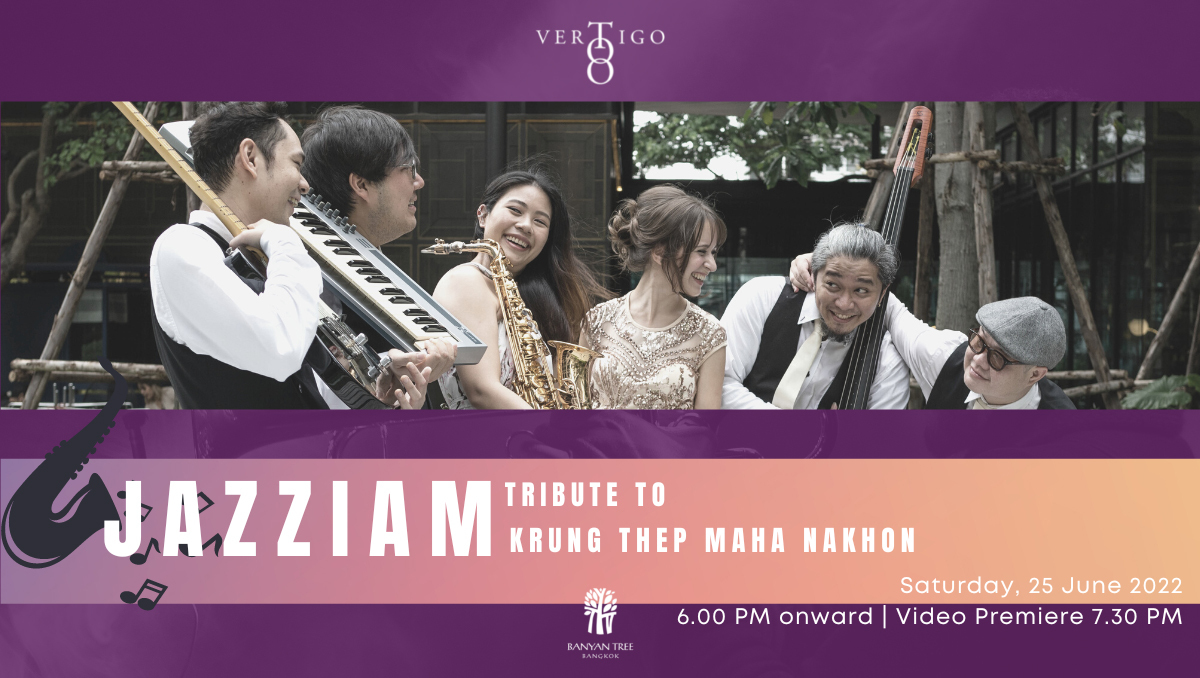 Take a walk through this wholesome outdoor market in Ari.
The wait is over! Ari Weekend Market is back for the fourth time with countless food, sustainable and artisanal products, and fun workshops. This two-day event is a joyful getaway to connect with new people, support local vendors, and vibe to the live music.
Venue: Yellow Lane café / Date: June 25 - June 26 (10:00-16:00) / Free Entry / Read more here.
Stroll around the Banglamphu neighborhood through this fun fair.
If you want a perfect plan for the day, this upcoming event Banglamphu: Blossoms in a new light has your back. Start your day by discovering the streets of Banglamphu neighborhood and making a stop at the museum to enjoy some exhibitions, workshops, performances, street food, etc. To experience the hood to its peak, finish your day off by admiring the spectacular beauty of the Sumeru Fort.
Venue: Pipit Banglamphu Museum / Date: June 25 - June 26 (17:30-21:00) / Free Entry / Read more here.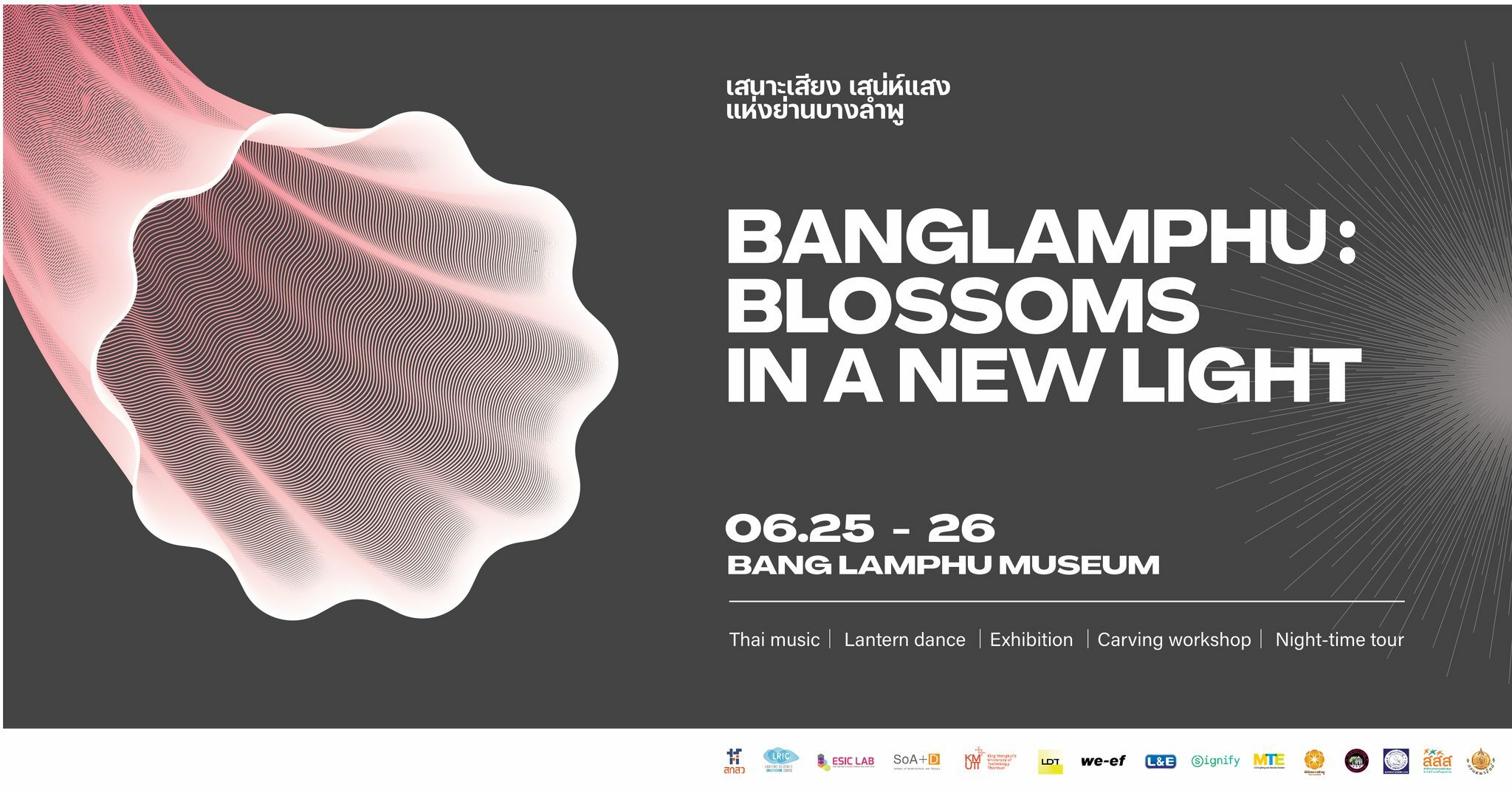 Join this cool motorcyclist gang at Khaosan Road.
Khaosan is nowhere near the beach, so they have decided to bring the beach to Khaosan in ALL RIDE EP.2 (Sunday Ride & Drive) where hordes of motorcyclists take the fun down the road in their best Hawaiian outfits.
Venue: D.O.M / Date: June 26 (07:00 onwards) / Free Entry / Read more here.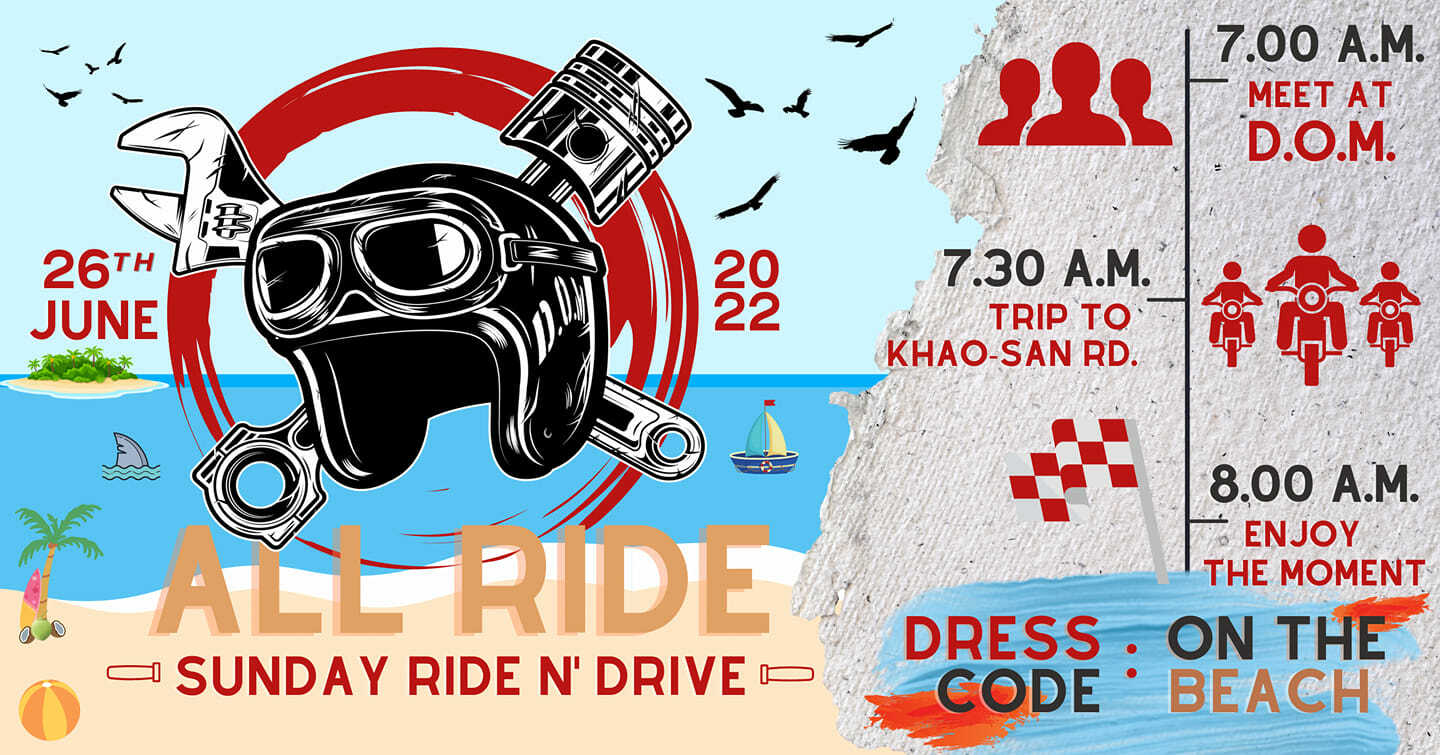 Design your own version of the mille-feuille at El Mercado.
Be ready to get your hands a bit dirty and creative with El Mercado this Saturday for a workshop by French pastry chef Augustin who will be welcoming you to try to make your version of mille-feuille.
Venue: El Mercado (Phai Singto) / Date: June 25 (11:00-15:00 and 17:30-22.30) / Free Entry / Read more here.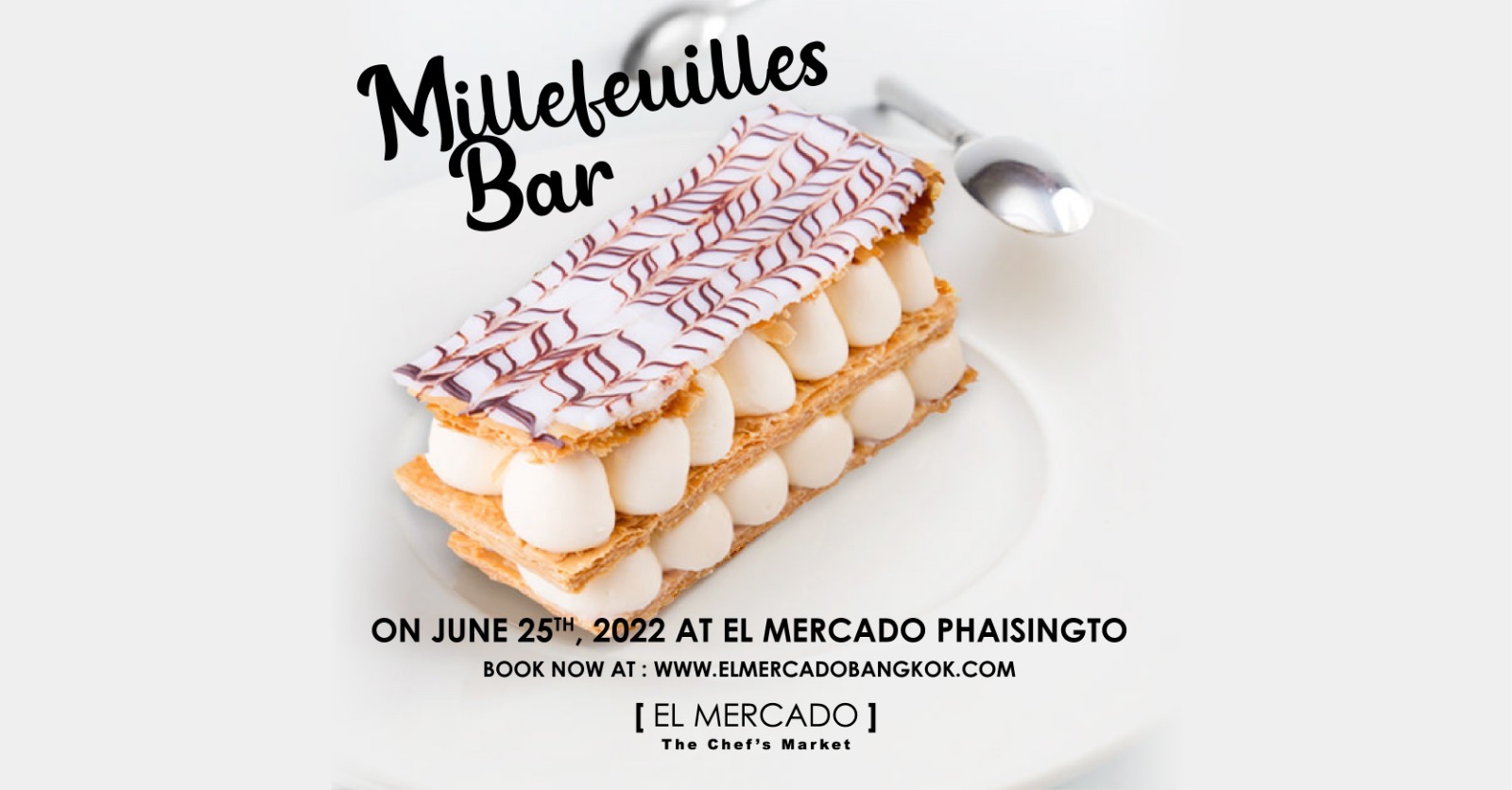 Flaunt your skater moves at this fast-and-furious event.
Vans Thailand brings back with the one-day event Go Skateboarding Day 2022 under the Vans Sidewalk Sessions concept that features all the blast and excitement you can think of!
Venue: Skate Park Hua Mak / Date: June 25 (08:00-19:00) / Free Entry / Read more here.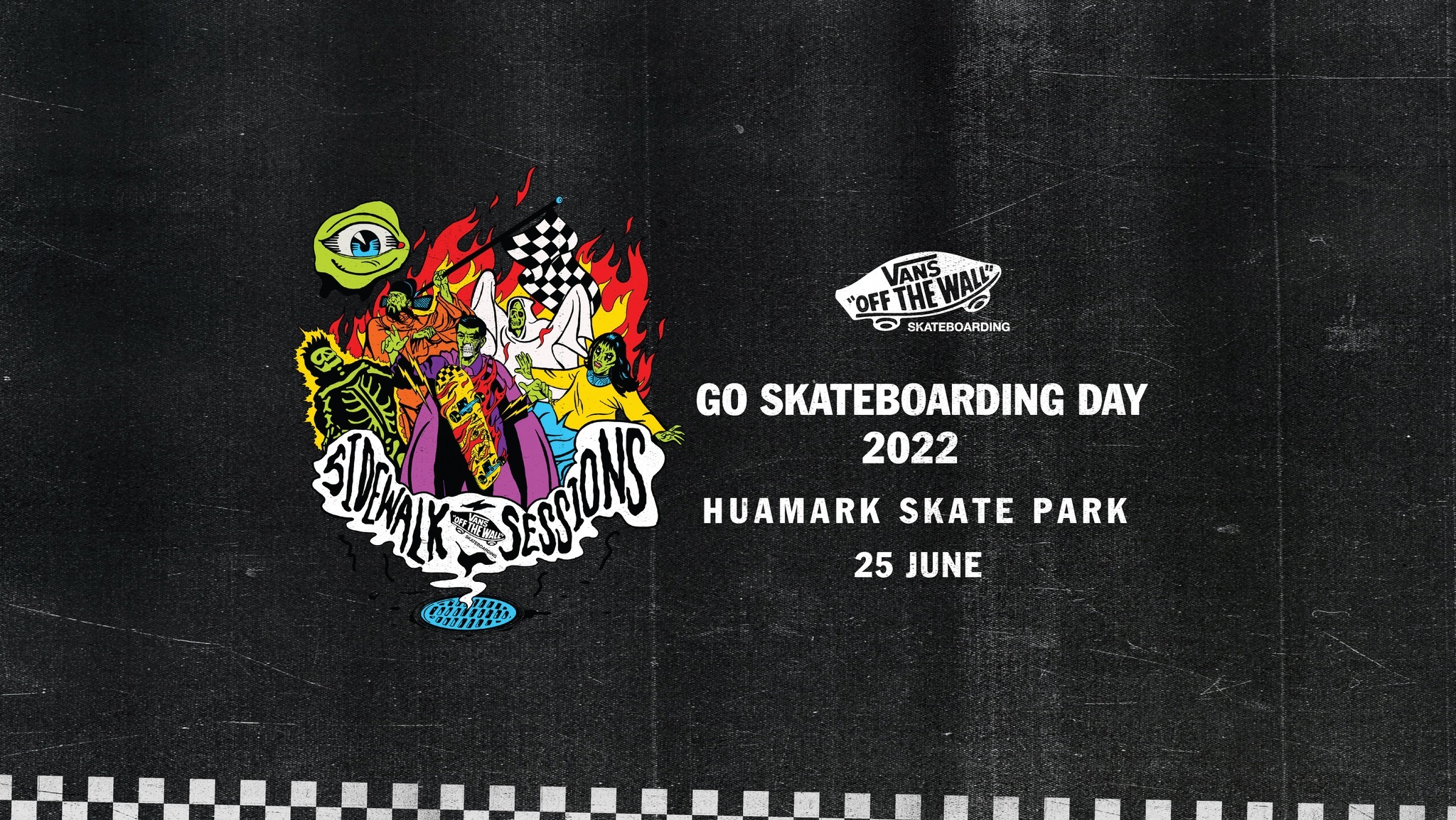 Get your fill of café-appropriate treats at this AC-equipped food market.
Fill your tummy with all the baked goods and refreshments all under one roof at the event CAFÉ HOPPER Season 2 by WHAT THE FAB MARKET, where you can look for fresh flavors from plenty of food stalls, e.g. KOI Thé, Midnight A Cocoa, Quints Ice Cream, L'amourto, and so many more.
Venue: Charoen Nakhon Hall, ICONSIAM (M/F) / Date: June 20 - June 26 (10:00-22:00) / Free Entry / Read more here.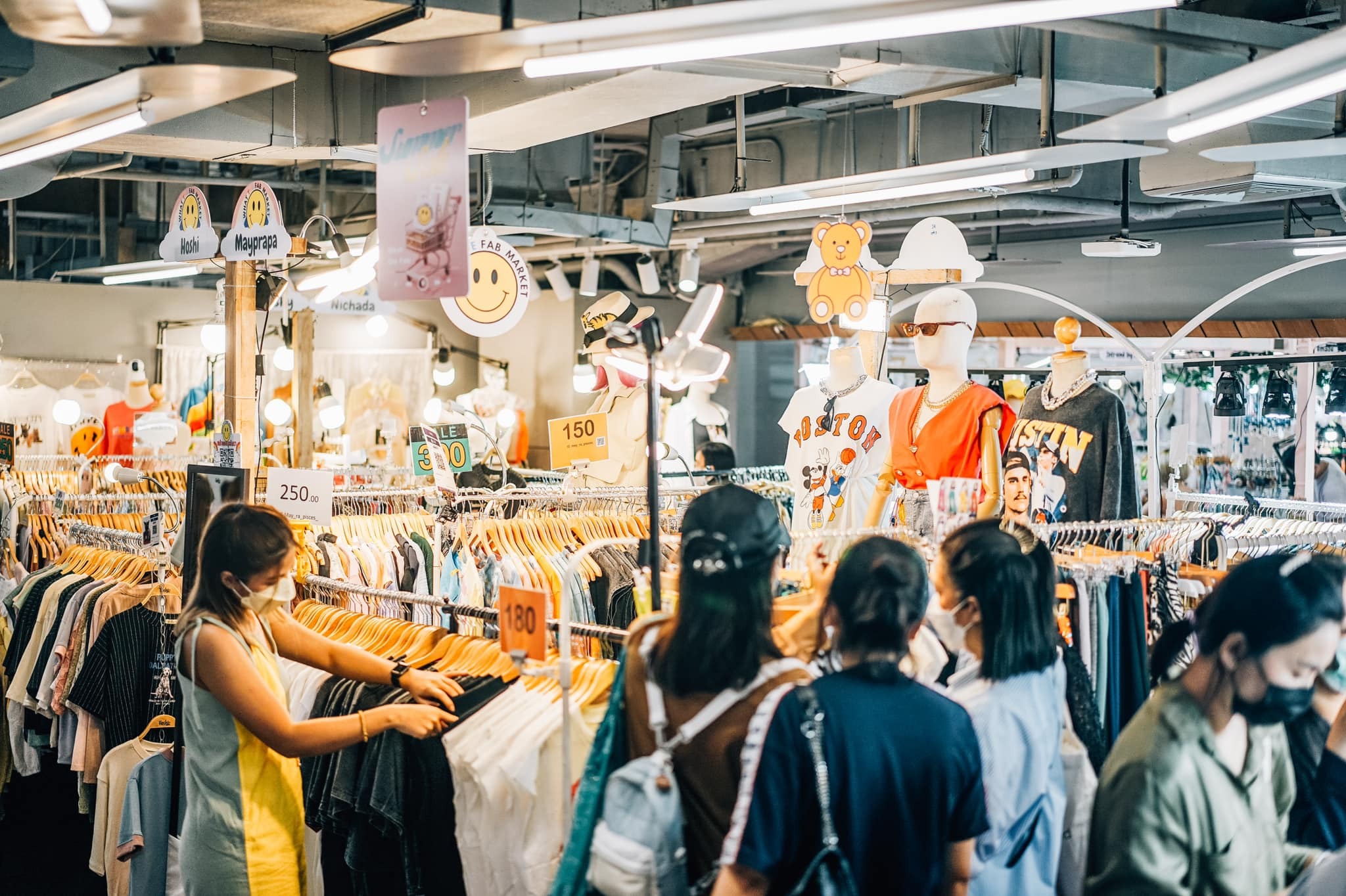 Go on a gallery hunt at these exciting art shows across the city.
Don't forget to check out the huge selection of opening art exhibitions at various galleries in Bangkok this weekend. Some of them last until the end of this month, so don't miss!
Read more here.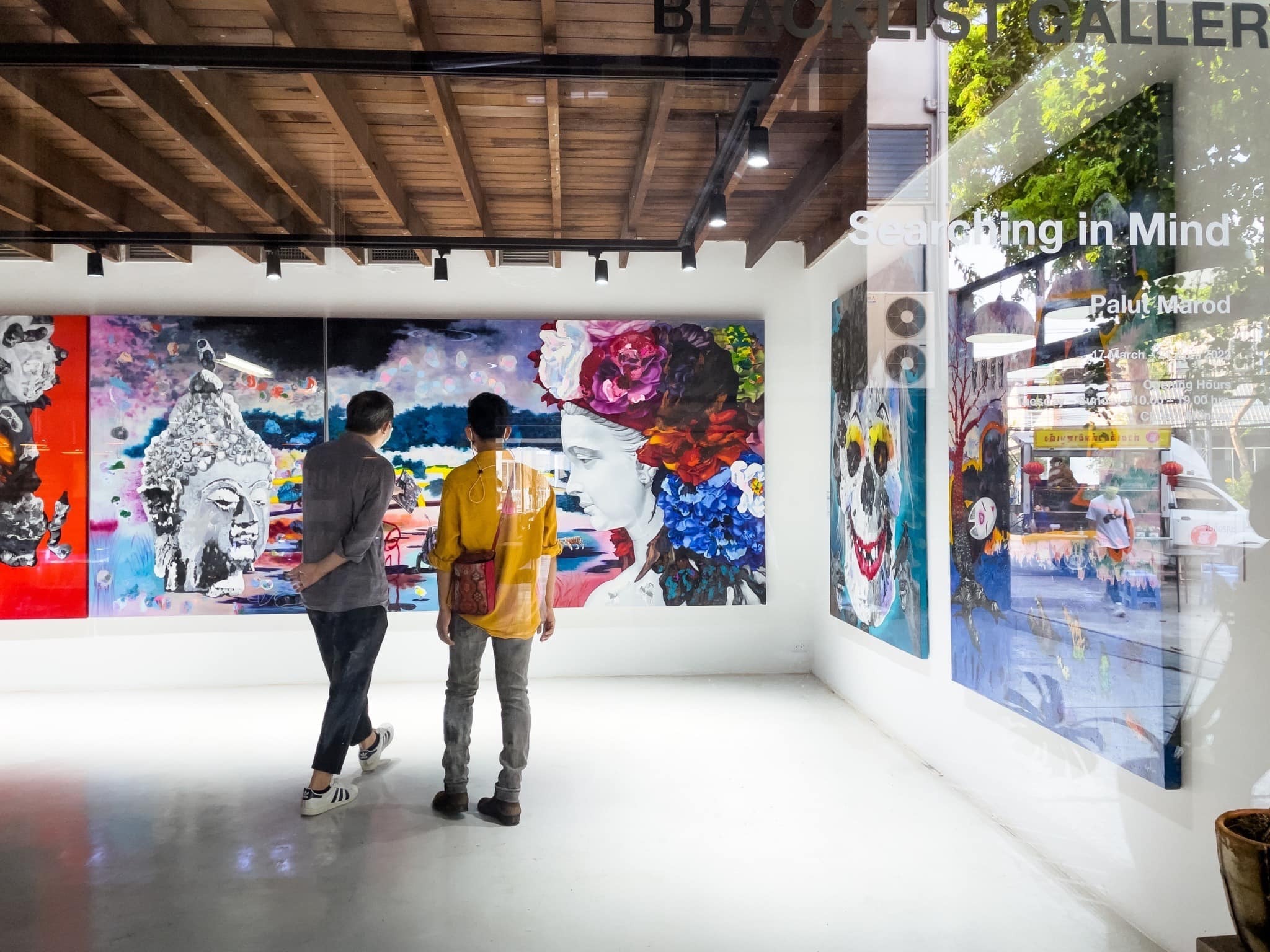 Learn how to roll a beautiful joint at this up-and-coming dispensary on Sukhumvit 22.
New cannabis dispensary Four Twenty Thailand is set to welcome guests for its event and workshop called Learn How to Roll the Perfect Joint. The venue will be inviting 15 participations per round to try on making a perfect joint taught by its budtenders who will also give you bits and bobs about the plant.
Venue: Four Twenty Thailand / Date: June 25 (16:15) / B300 per person / Read more here.