More than 40 Marriott International hotels and resorts around Thailand are participating in the Thai government's campaign, "Rao Tiew Duay Kan" (We Travel Together), which aims to boost domestic tourism following the pandemic.
This new nationwide initiative launched on 15 July 2020, in line with the relaxation of travel restrictions for local residents within Thailand. Marriott's collection of Thai hotels and resorts has been progressively reopening since the beginning of July.
"Rao Tiew Duay Kan" (We Travel Together) package offers discounted hotel accommodation, airfares and attractions, subsidized by the Thai government in an effort to restore traveler confidence and entice guests back to the Kingdom's tourism destinations.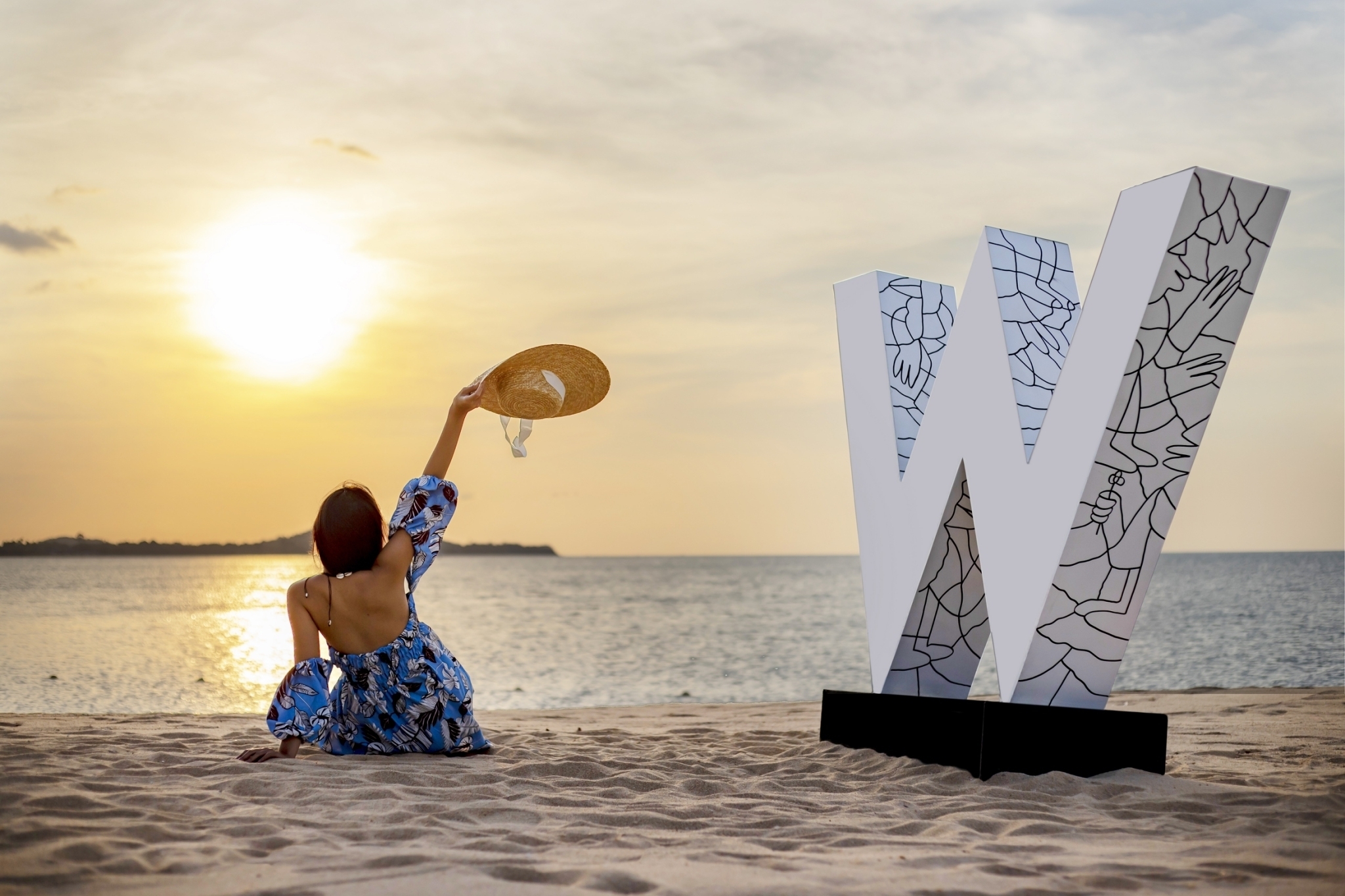 It offers three privileges: (1) 40% government discount subsidy on the nightly room rate (up to B3,000 baht per night for a maximum of five nights) at participating hotels; (2) B600 cash coupons to be used at local restaurants and tourist attractions. These coupons will be distributed to guests on each day of their stay at the hotel. (3) 40% cash refund on flight tickets (up to B1,000 per seat, 2 seats per one hotel room, for a maximum of 10 seats).
Weekenders need to register for the subsidy through www.เราเที่ยวด้วยกัน.com from today and redeem benefits until 31 October 2020. The package is offered to Thai citizens and expats residing in Thailand only.
After receiving a confirmation via SMS, you can make reservations on hotel-deals.marriott.com/summer-dreaming-in-asia-th/ and hotel-deals.marriott.com/staycation-bangkok-th/ or approved online travel agency.
____
A total of 40 Marriott International hotels and resorts are participating in the program, including:
Aloft Bangkok Sukhumvit

11

Bangkok Marriott The Surawongse
Bangkok Marriott Marquis Queen's Park Bangkok
Marriott Bangkok Sukhumvit
Courtyard by Marriott Bangkok
Four Points by Sheraton Bangkok, Sukhumvit

15

Four Points by Sheraton Phuket Patong Beach Resort
Hua Hun Marriott Resort & Spa
JW Marriott Bangkok
JW Marriott Phuket Resort & Spa
Le Meridien Chiang Mai
Le Meridien Chiang Rai Resort
Le Meridien Khao Lak Resort & Spa
Le Meridien Phuket Beach Resort
Le Meridien Bangkok
Le Meridien Suvarnabhumi Bangkok Golf Resort & Spa
Marriott Executive Apartments Bangkok, Mayfair Bangkok
Marriott Executive Apartments Bangkok, Sathorn Vista
Marriott Executive Apartments Bangkok, Sukhumvit Park
Marriott Executive Apartments Bangkok, Sukhumvit Thonglor
Phuket Marriott Resort & Spa Merlin Beach
Phuket Marriott Resort & Spa Nai Yang Beach
Rayong Marriott Resort & Spa
Renaissance Bangkok Ratchaprasong Hotel
Renaissance Koh Samui Resort & Spa
Renaissance Phuket Resort & Spa
Renaissance Pattaya Resort & Spa
Royal Orchid Sheraton Bangkok
Sheraton Grande Sukhumvit, A Luxury Collection Hotel
Sheraton Hua Hin Pranburi Villa
Sheraton Hua Hin Resort & Spa
Sheraton Koh Samui Resort
The Athenee Hotel Bangkok, A Luxury Collection Hotel
The Naka Island, A Luxury Collection Resort & Spa, Phuket
The St Regis Bangkok
The Westin Grands Sukhumvit, Bangkok
The Westin Siray Bay Resort & Spa Phuket
Vanabelle, A Luxury Collection Resort, Koh Samui
W Bangkok
W Koh Samui
___
Content is provided by a Time Out Partner