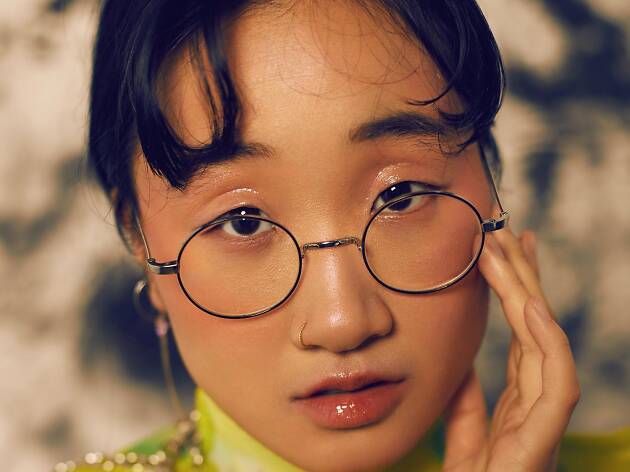 9 amazing things to do this week
Posted: Wednesday July 17 2019, 6:50pm
Thu 18
YAEJI at Glowfish Sathorn; 8:30 pm; B1,100 - B1,200
After dropping several massive hit tracks like "Drink I'm Sippin On" and "Raingurl," and appearing in several top-level stages like Coachella and Boiler Room, Yaeji or Kathy Lee an American-born Korean-descent DJ and producer is, undoubtedly, one rising star to watch. Lee is known for her unique music and production style, crafting hip hop with house production. The rising star is making a debut in Bangkok this July 18 at Glowfish Offices.
Kid Ink Live at Sugar Club; 10 pm
American rapper, Kid Ink, is coming back to Bangkok this July to perform at Sugar Club. He is best known for hit songs such as "Body Language" and "No Strings".
Fri 19
Papa Benz Blues Band live at FooJohn Building; 9 pm
FooJohn Building is bringing one of the most respected blues singers in the city on stage this Friday. Naronchai Jutgrabuanpol, aka PapaBenz, known for his soulful and expressive voice, will be singing blues from 9 pm onwards. Calling to book your table in advance is recommended.
China: Luxury in the Details at ATT 19; 11 am; free entry
This exhibition aims to show a glimpse of the Chinese culture and the revolution of Chinese art through a variety of rare artifacts dating across China's most prevalent dynasties
Sat 20
Food Waste Dyeing workshop at The Commons; 2 pm
In a 2-hour workshop, you will be learning how to turn food scraps into natural dyes. Founder of LLN, a design studio with a focus on sustainability, Nina Paisarnsrisin will be sharing fun dyeing techniques and knowledge on which food scraps can be turned into colored dyes.
Trasher Ball: Live! Work! Pose! at Shanghai Mansion; 8 pm; B600
Inspired by the series "Pose", Trasher presents 'Trasher Ball: Live! Work! Pose!'. Join for a night of fabulous extravaganza. And the categories are; Wild, Disney, Supermarket, and Body Positivity.
A Night with Maggie Choo's at Penthouse Bar + Grill; 8 pm
Head over to Penthouse Bar + Grill this July 20th for a fun night of Maggie Choo's takeover. Besides the performance by Maggie Choo's Shanghainese girls, you can expect a hot live jazz band and their Asian-infused signature cocktails served up by the famous barkeeps Anders Olsen and "Kong" Worachai Duangkong.
Sun 21
Alvvays at Moon Star Studio; 6 pm; tickets start at B1,600
Canadian indie/pop band Alvvays is having their first big concert in Bangkok. The band, which consists of lead vocals Molly Rankin, guitarist Alec O'Hanley, bassist Brain Murphy, keyboardist Kerri MacLellan, and drummer Sheridan Riley, always brings dreamy tunes and good vibes whenever they are on stage. Their hit tracks include "Dreams Tonite" and "Archie, Marry Me," both of which landed the number 1 spot on the US College Charts.
Cocotte's French Week at Cocotte Farm Roast & Winery
Cocotte Farm Roast & Winery is celebrating the French week until the end of this week, and you won't want to miss. Drop by the eatery to enjoy several well-crafted traditional French dishes like Garlic soup "Tourin" and snails, Truffle chicken liver, and Crêpe Suzette.
Share the story