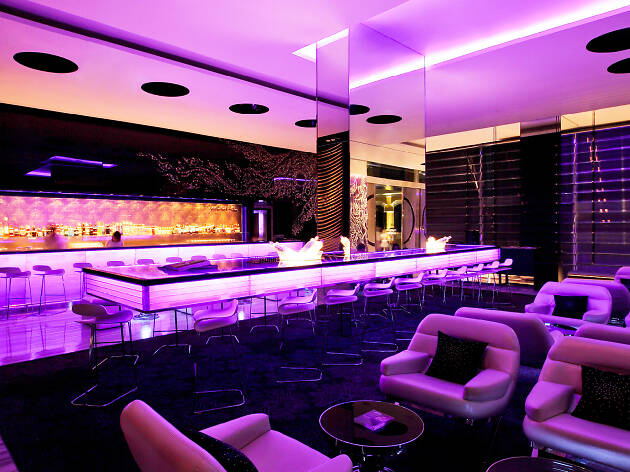 9 best things to do this week
Posted: Wednesday August 14 2019, 5:43pm
Fri 16
International Rum Day at Tropic City; 8 pm
Drop by Tropic City this Friday to witness the prominent Withoon "Boat" Phadungsrisawat, Thailand Bacardi Ambassador and Mitchell Kai Lum, South East Asia Bacardi Ambassador whipping up special concoctions to celebrate International Rum Day. The bash starts from 8 pm till late.
Julie Byrne at Lido Connect; 8.30 pm
American folk singer-songwriter Julie Byrne is hitting the city once again this August 16th. Byrne is known for her uniquely crafted folk music and her meditative vocals. The young singer rose to fame from her second album Not Even Happiness in 2017. The gig will be held at the newly opened Lido Connect.
Girl Gone Wild at W Bangkok; 8 pm
Woobar is taking their famous ladies night to another level with the hottest hip hop beats. You're guaranteed a fun night with DJ Knatz and Dave Soul behind the deck. Come from 8 - 9.30 pm for a free-flow sparkling wine.
Sat 17
Food For Gut Health Workshop at The Commons; 1 pm
Learn how to make scrumptious probiotic food and discover the importance of gut health at the Food For Gut Health Workshop led by a certified nutritionist Laura Martin at The Commons.
DJ Cash Money Live at Chow Cafe & Bar; 9 pm
American turntablist legend and record producer Jerome Hewlett, best known as DJ Cash Money is coming to Chow this 17 Aug, and you won't want to miss. Hewlett is prominent for being a master in turntablism and his unique mix of hip hop beats. The night will be accompanied by DJ NickyT (BKK Invaders) and DJ $poon (Chow resident).
Food Styling x Photography Workshop at Galerie Oasis; 10 am; B5,500
Galerie Oasis is hosting a Food styling and Photography workshop this 17 - 18 Aug. In 1 day workshop, you will be learning skills such as lighting arrangement using both natural and flash lighting. The price is set at B5,500 inclusive of free lunch.
Sun 18
Anima Mundi: Soul of The World at Central Embassy; 10 am; free
Central Embassy brings Indonesian environmental artist Mulyana to Bangkok for his first ever immersive art exhibition in the city, Anima Mundi: Soul of the World. The artist aims to raise awareness in saving the environment through his interpretation of life under the sea and his masterpieces made from discarded metal, fabrics and materials. Anima Mundi: Soul of the World features a massive 12-meter long whale skeleton, a 5-meter tall Mogus, four whales, 5,000 fish mobiles, and coral reefs.
Share the story