Rama 2 has recently welcomed Tops Club, Central Group's brand-new wholesale store that's located just behind the newly renovated Central Rama 2 on the outskirts of Bangkok.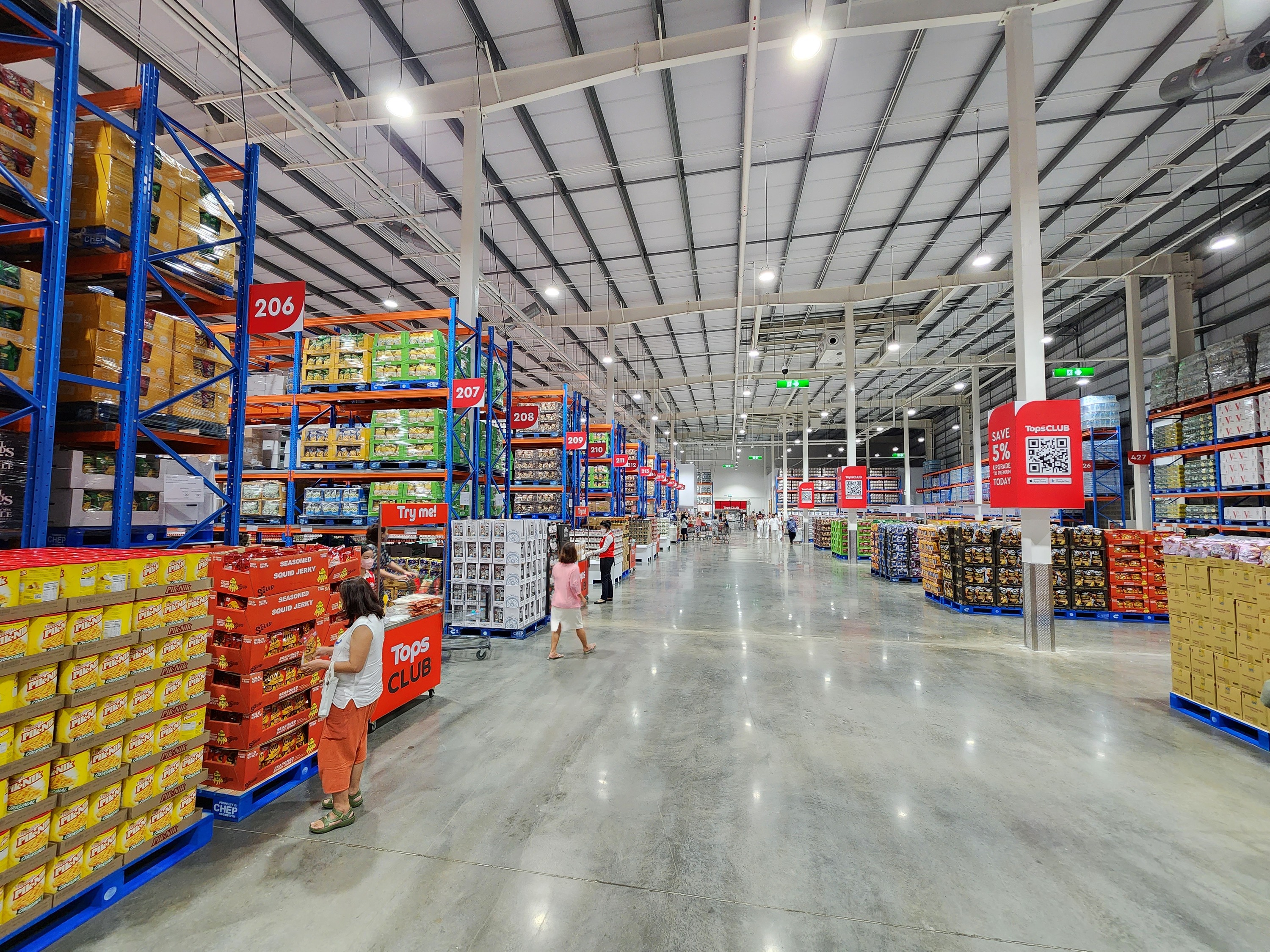 But Tops Club isn't an ordinary wholesale store. The gigantic warehouse is filled with mostly imported goods in big packs and giant sizes — the kind you'd find at a superstore in western countries. It's as if Tops just scooped up an entire wholesale store from a western country and then air-dropped everything here.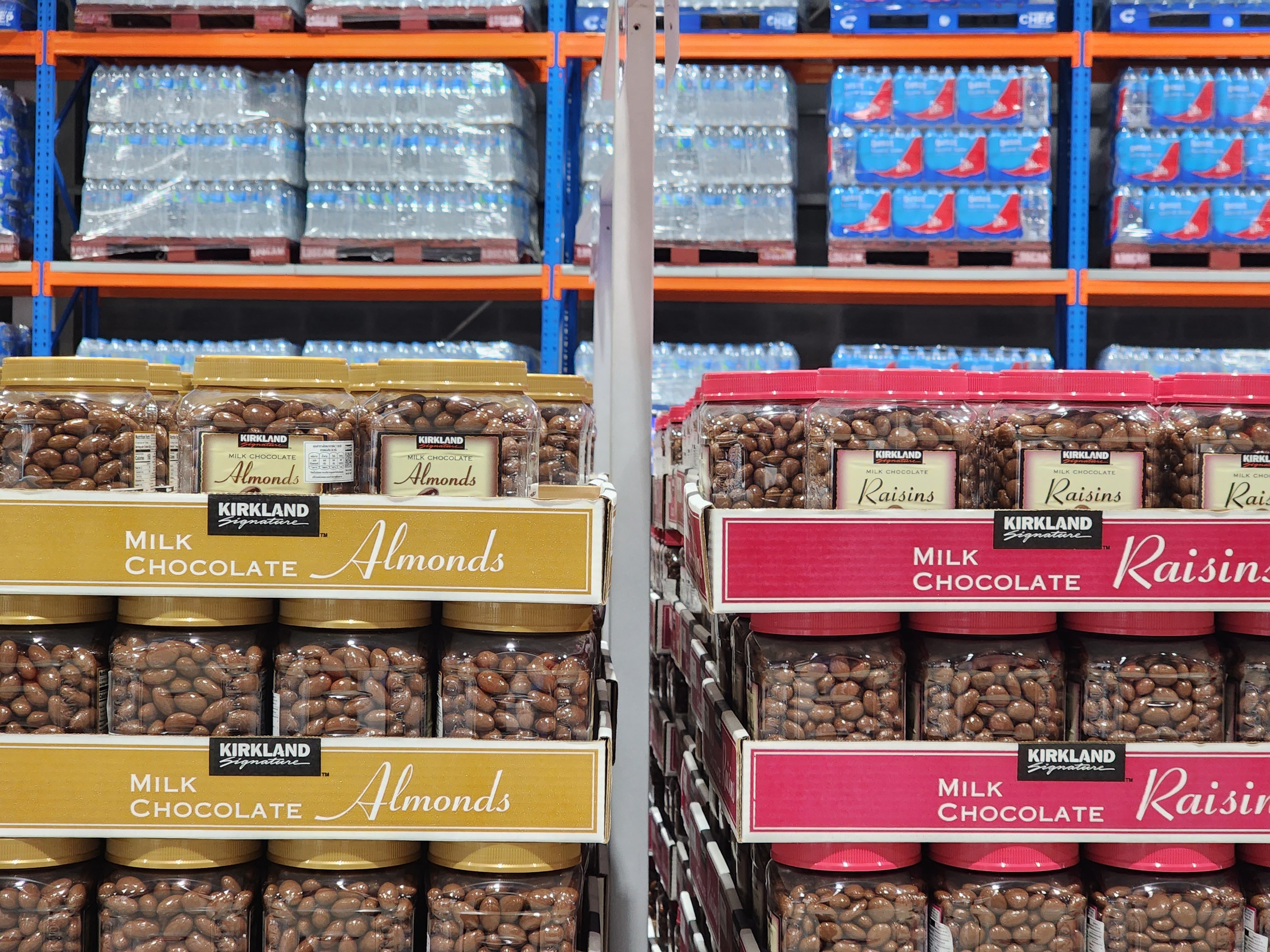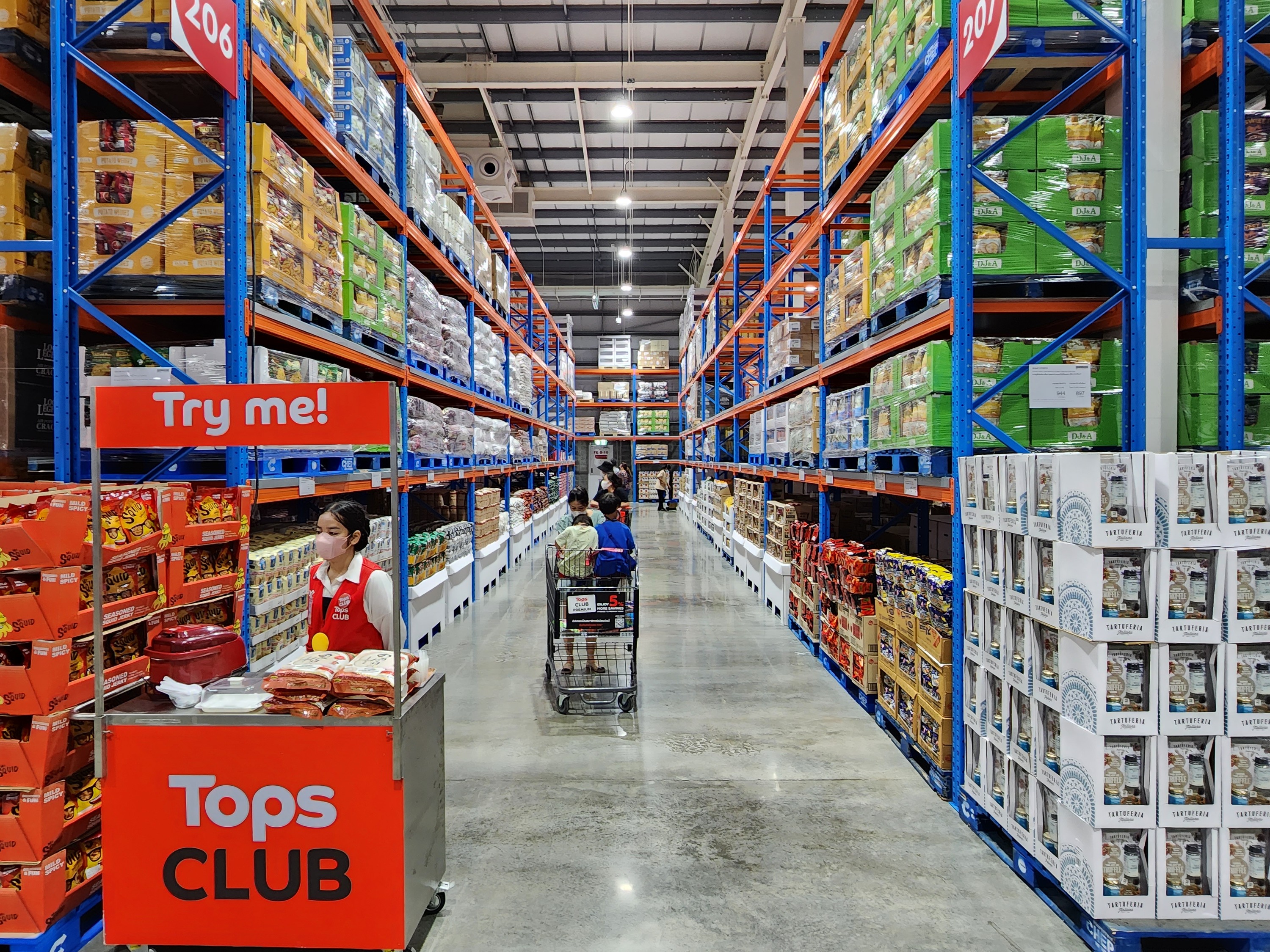 You have the best-bargain appliances, Samsonite luggage, camping gear, and equipment for your lawn party. The food zone has goodies like Kirkland nuts and popcorn, Herr's cheese balls, Waitrose frozen food, Black Forest gummies, fresh apples and grapes, and raw ingredients. Oh, and the wine collection is impressive!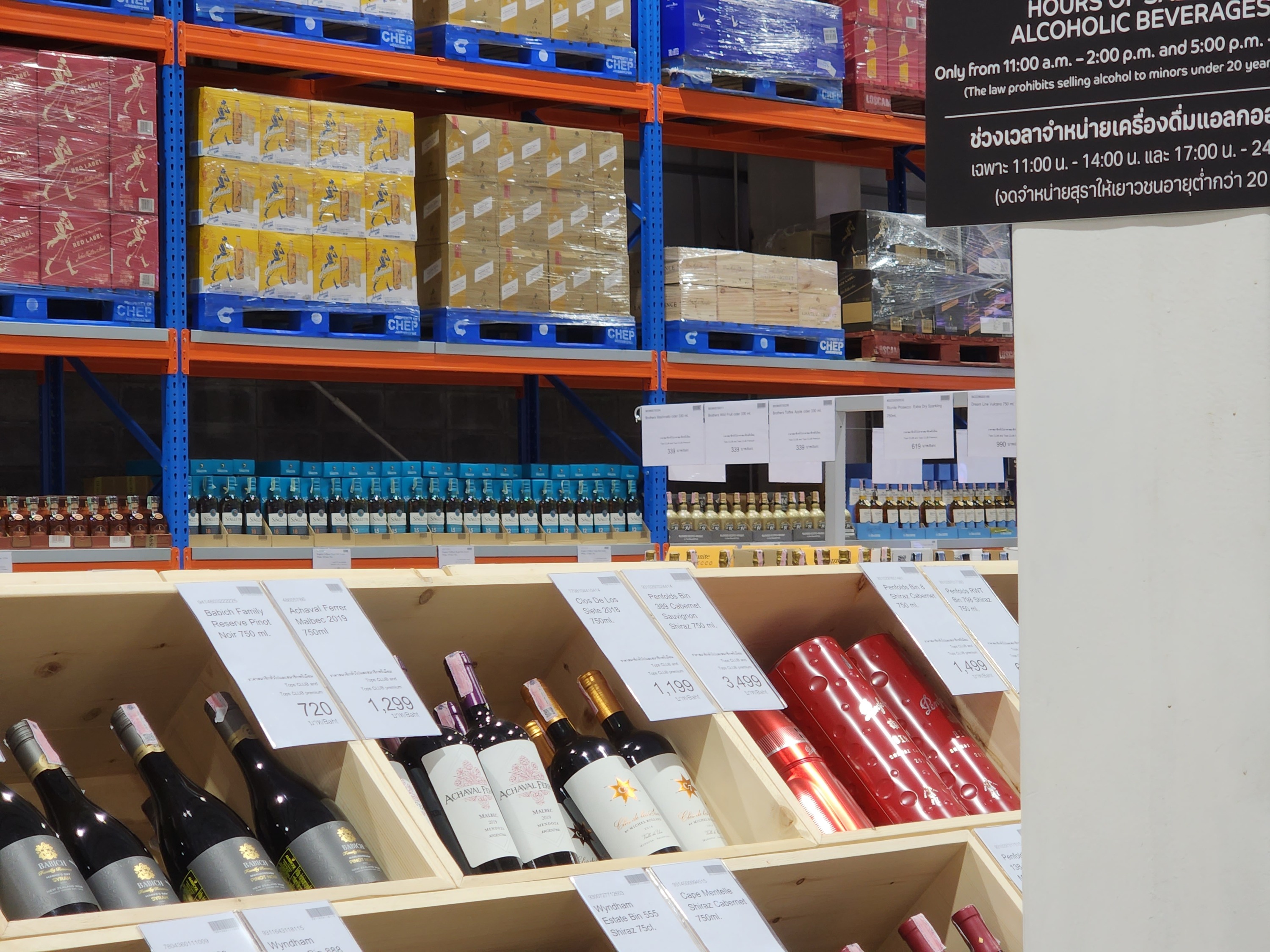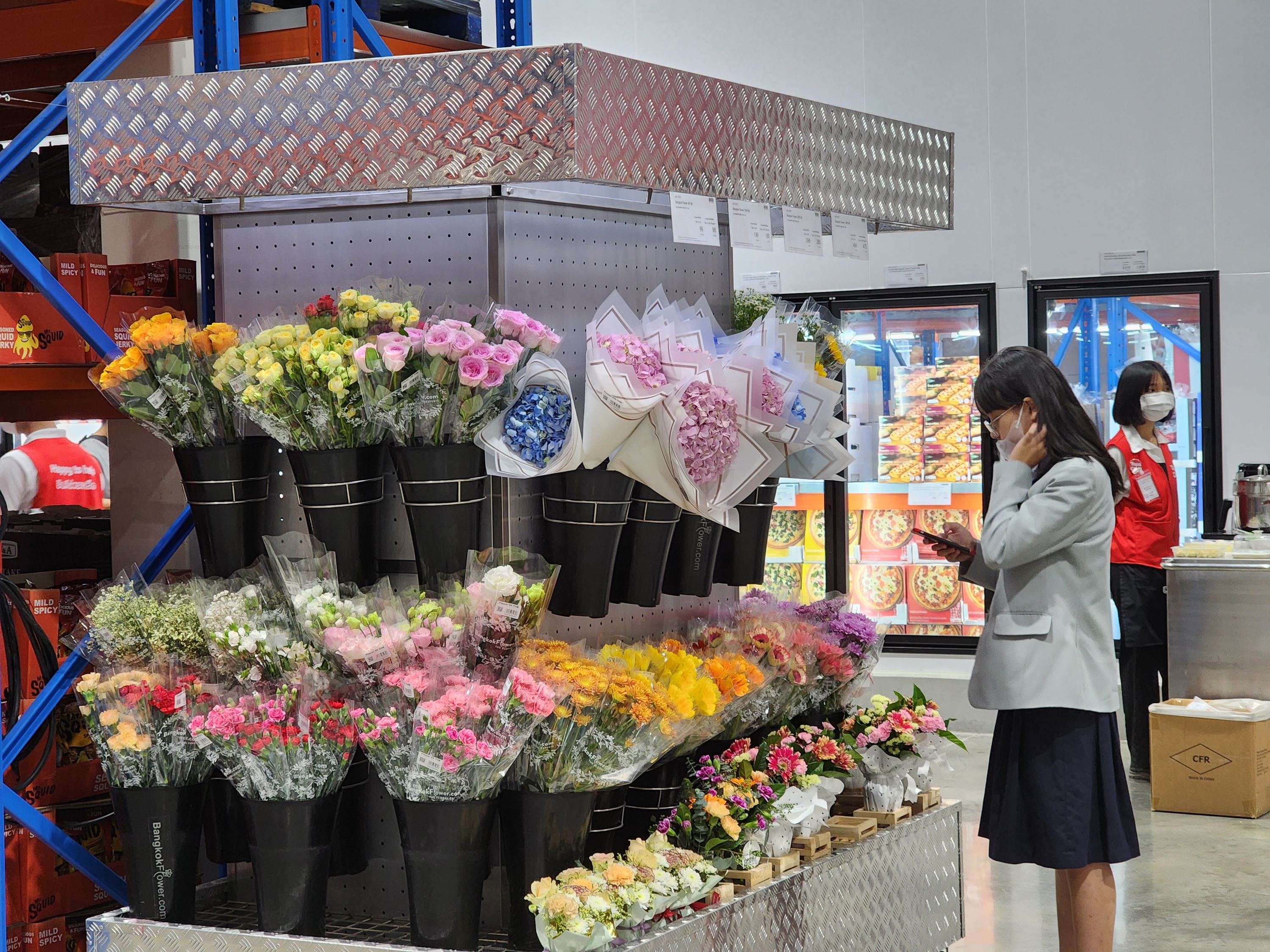 You have to be a member to shop at Tops Club. There are two types of memberships: the Basic tier, which is free, and the Premium tier, which is B799 per year. Premium members get five percent off most of the products and can take advantage of free delivery service.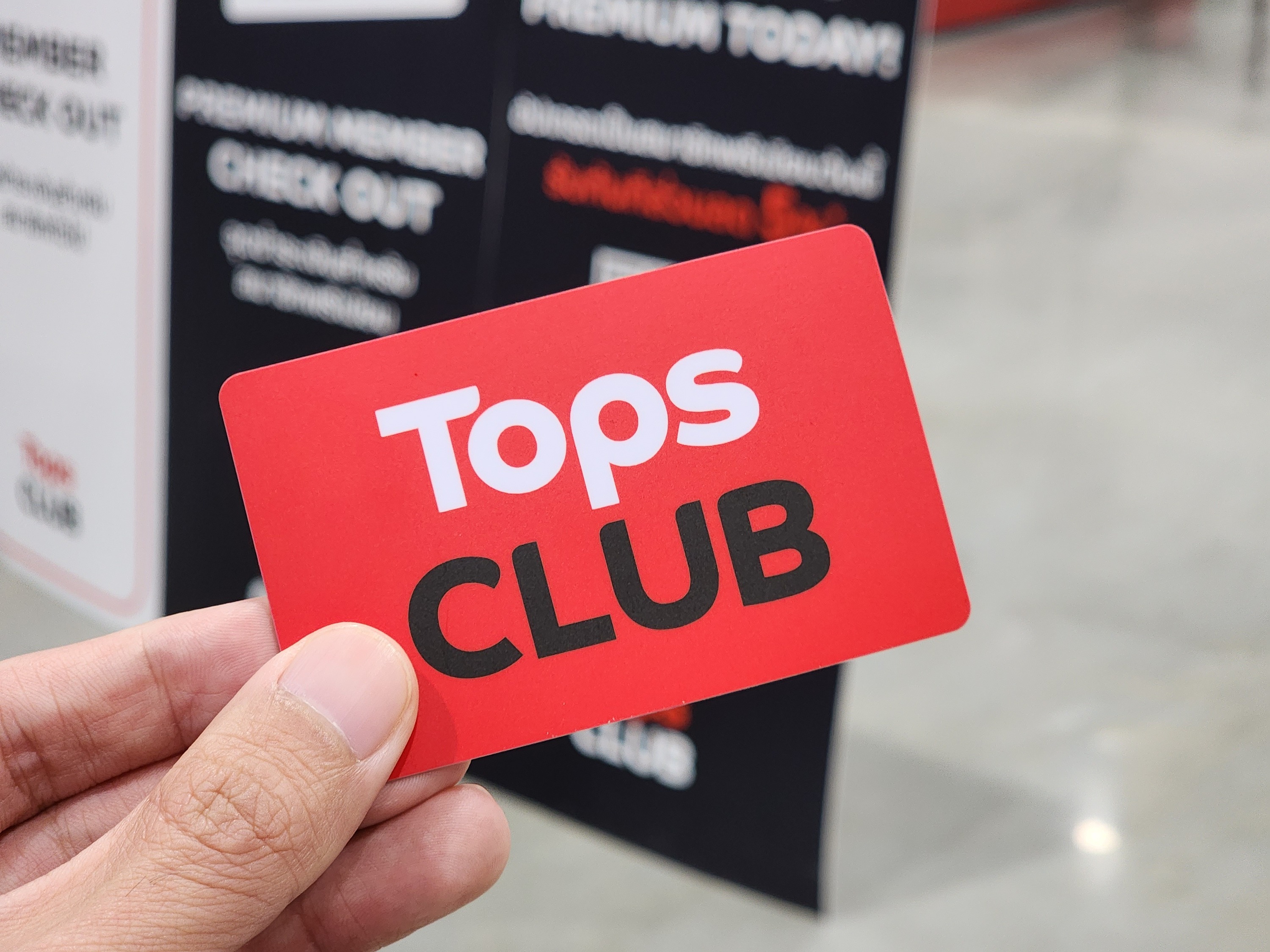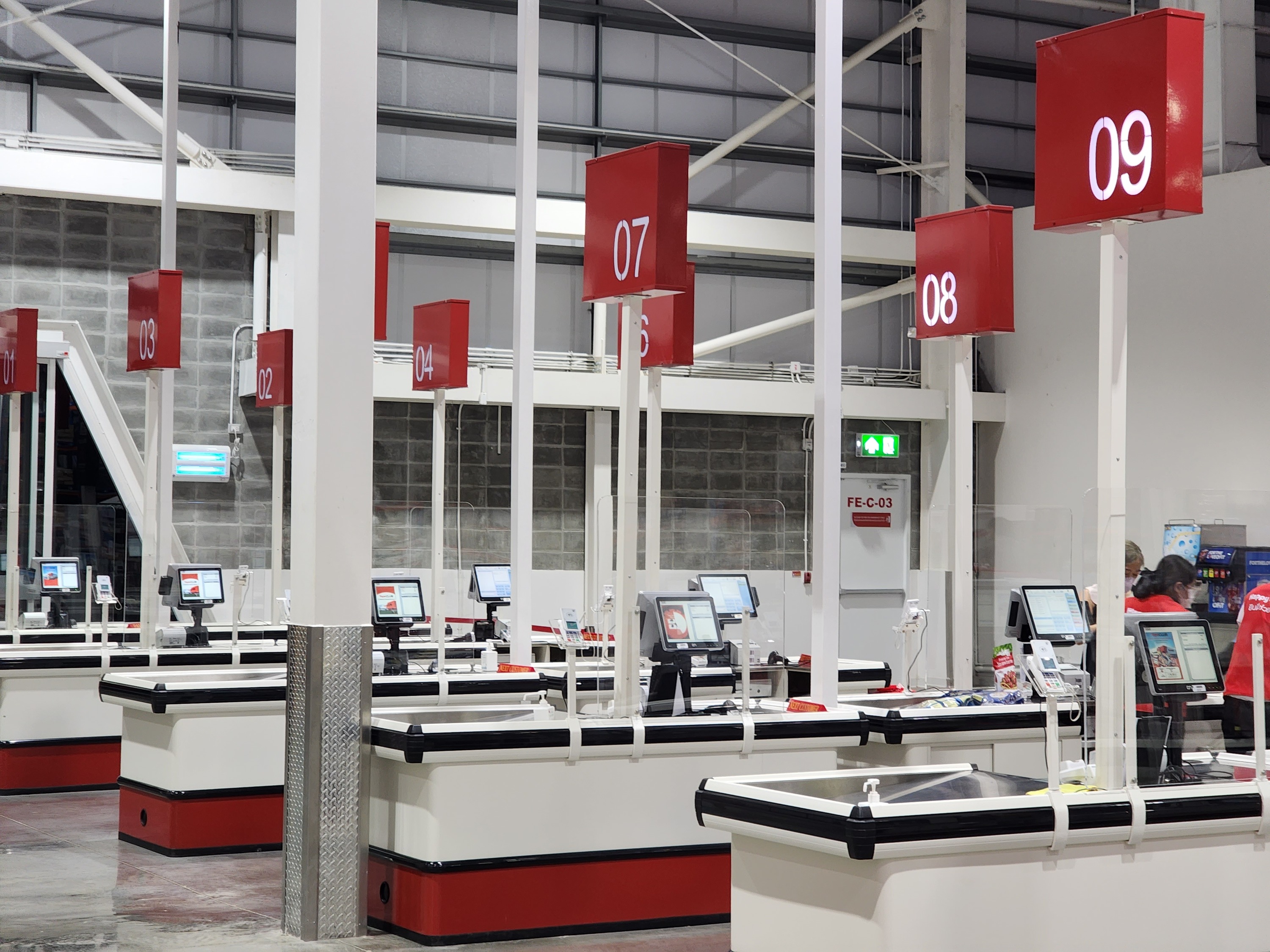 There's a cafe that sells coffee and (seemingly frozen) pizza at the exit. You don't need a membership to buy coffee.