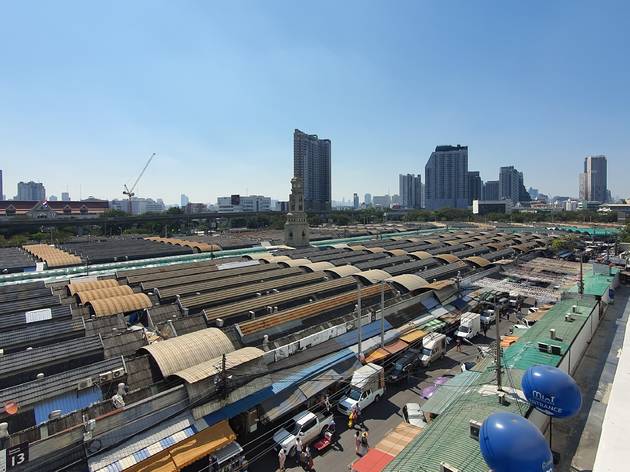 Bangkok to close restaurants, shopping malls and markets until Apr 12 to prevent coronavirus infections
Posted: Saturday March 21 2020, 2:26pm
After the government announced the temporary closure of bars, pubs and entertainment venues in Bangkok for at least, Bangkok Metropolitan Administration has recently proclaimed that shopping malls, markets and restaurants will also be asked to close from 22 March until at least 12 April to fight to accelerating growth of covid-19 infection in Thailand.
Bangkok governor Assawin Kwanmuang said that shopping malls will be shut down except the supermarket, while restaurants can still offer food delivery and takeaway service. Market vendors can still sell foods and groceries only for at-home consumption, while eateries in market can only provide takeout meals.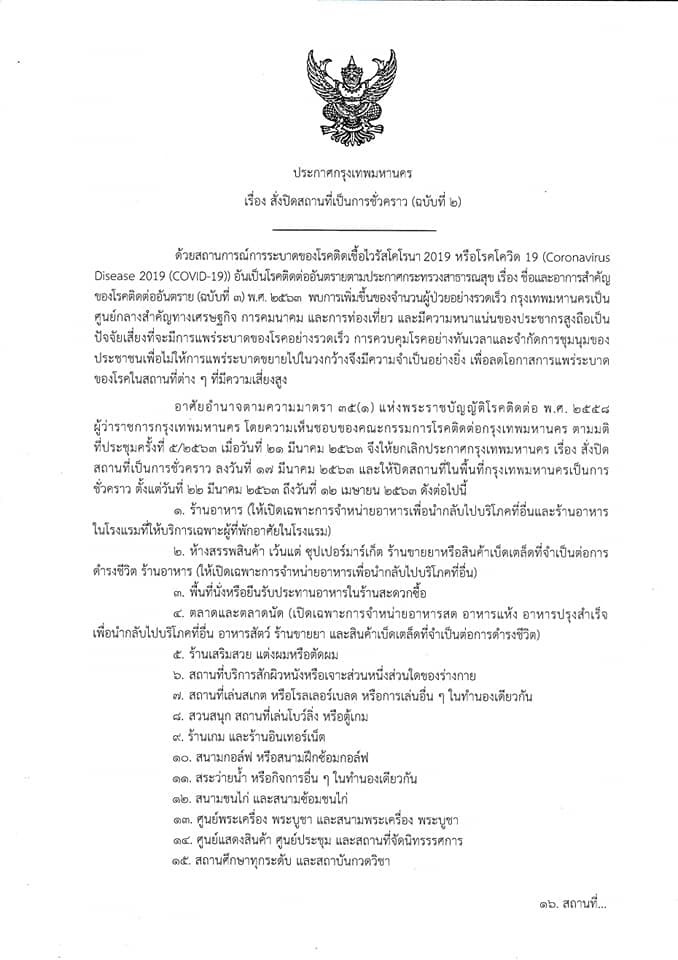 Also closing are barber and hair salons, amusement parks, internet cafés, golf courses, swimming pools and tattoo shops. All venues, including those told to close during the first phase, will be shut down until 12 April.
Public transport, including BTS, is expected to be reduced.
Official positive case of novel coronavirus in Thailand has escalated rapidly on 21 March with 89 more cases. The total number of cases in Thailand is 441.
Share the story