Distinguished dining room Sra Bua by Kiin Kiin, the signature restaurant of Siam Kempinski, is celebrating the hotel's 10th-year anniversary by launching a set menu called Winter Journey.
Sra Bua head chef Chayawee Suthcharitchan worked with Chef Henrik Yde-Andersen, the man behind the original one-Michelin-starred restaurant in Copenhagen, to create a tantalizing eight-course menu that integrates authentic Thai flavors and contemporary culinary techniques.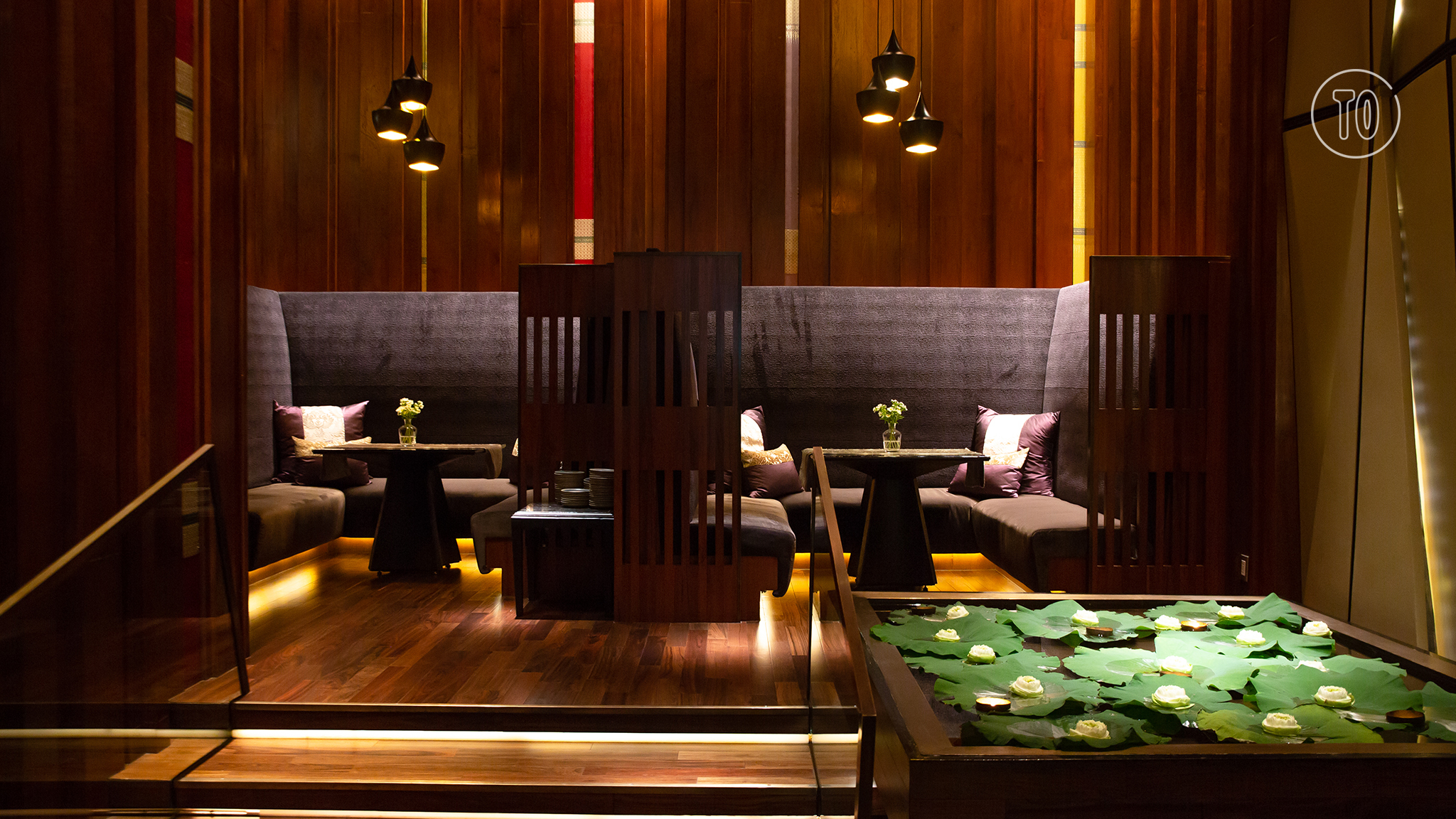 The meal starts off with Sra Bua's traditional lounge session wherein appetites are whetted with eight unique morsels inspired by Thai street food. These tasty bites include soya meringue, moon food and Chiang Mai sausage, but for the Winter Journey menu, the two chefs use rare Thai and international green leaves to craft strange-looking but taste-amazing snacks.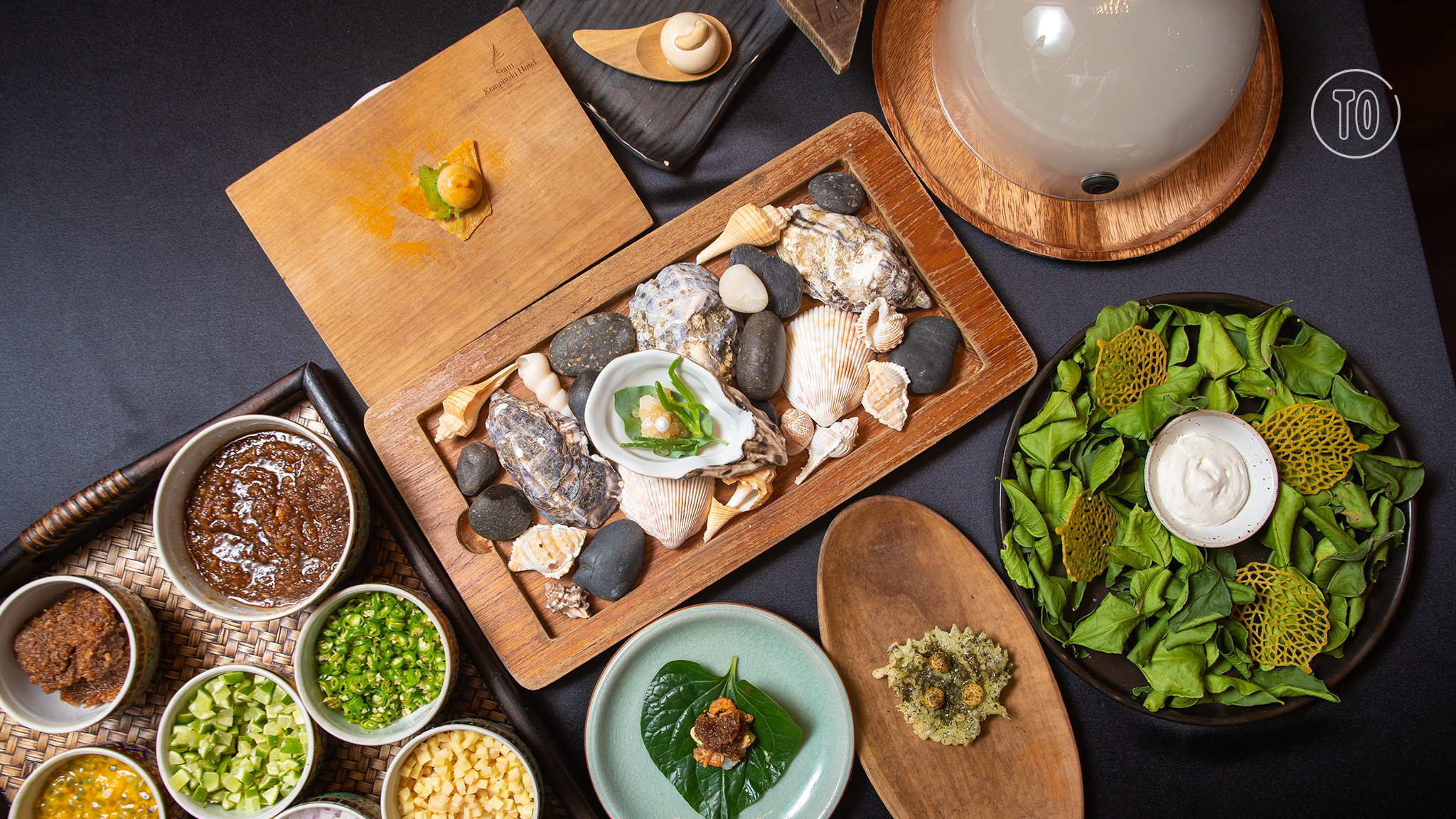 Once these small bites have been polished off, guests are taken to their table where their main winter journey begins. First off, smoked salmon with wasabi snow and ponzu is served to portray the beginning of the winter season in Kiin Kiin's motherland of Denmark.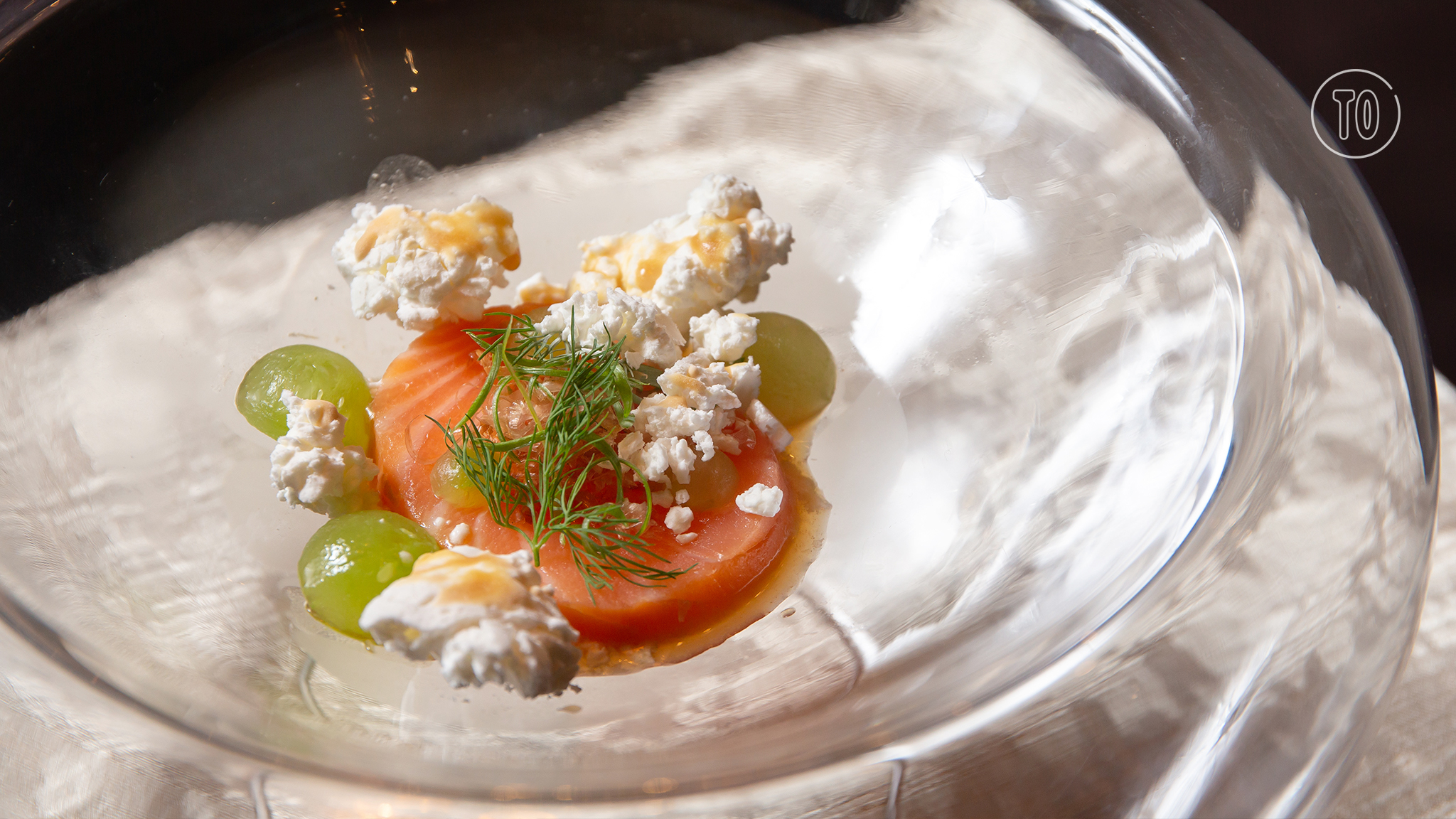 All-time Thai favourite tom yum comes next. The hot soup employs the siphon technique to help infuse the flavors of prawn and various herbs. Guests are also served a prawn cracker, a shrimp taco, and curried lobster with the hot soup.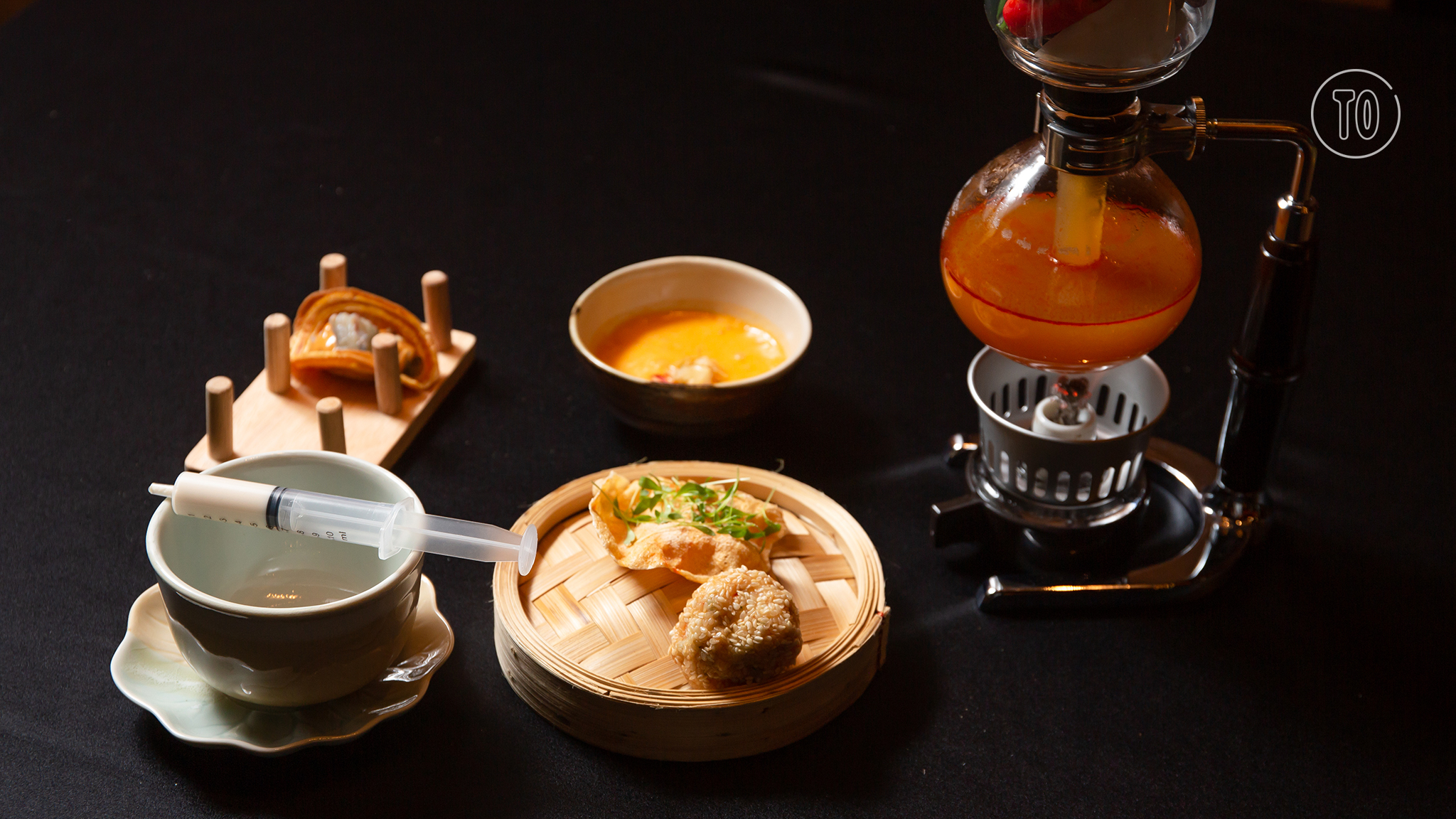 The next dish is a great combination of Thai flavoring and European protein—spicy pan-fried mackerel salad. This is followed by a throat-warming tom kha. The coconut milk-based soup manifests surprise flavors with the addition of truffle slices. This fourth course is special as it's part of the menu at Chef Henrik's vegetarian fine-dining restaurant VeVe in Copenhagen.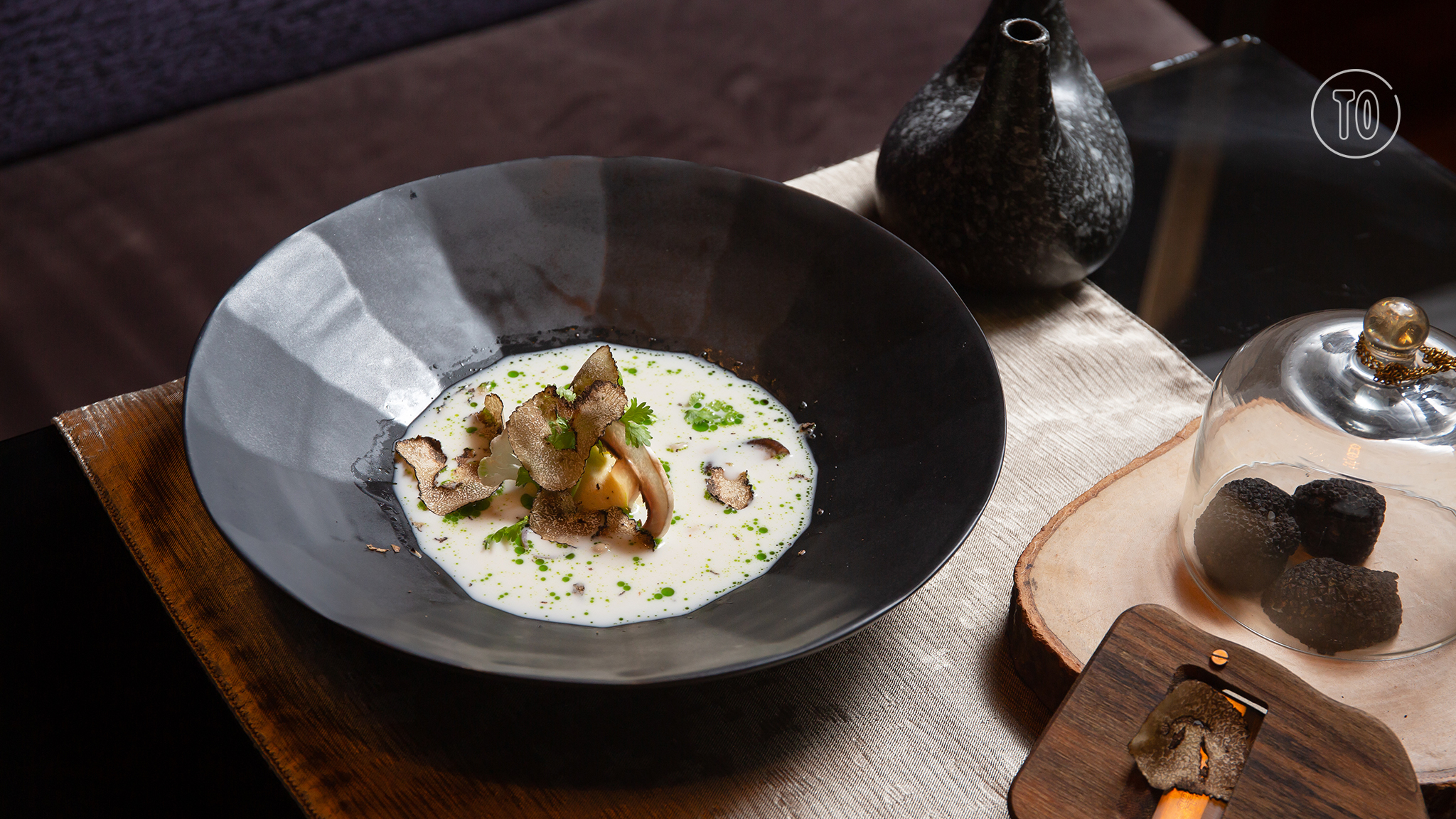 Basil-infused foie gras with hollandaise sauce is up next. The dish gives a new, elevated twist on pad kaprao or spicy stir-fried with basil leaves. Crispy rice, which looks quite like deep-fried silkworms, adds more fun and a bit of crunch to the dish.
To wrap up the savory fare, you have beef glazed with sweet soya sauce on rice. The meat is so soft that it almost melts in your mouth, and the piercing sweetness of the sauce is balanced out by tangy pickled kumquat.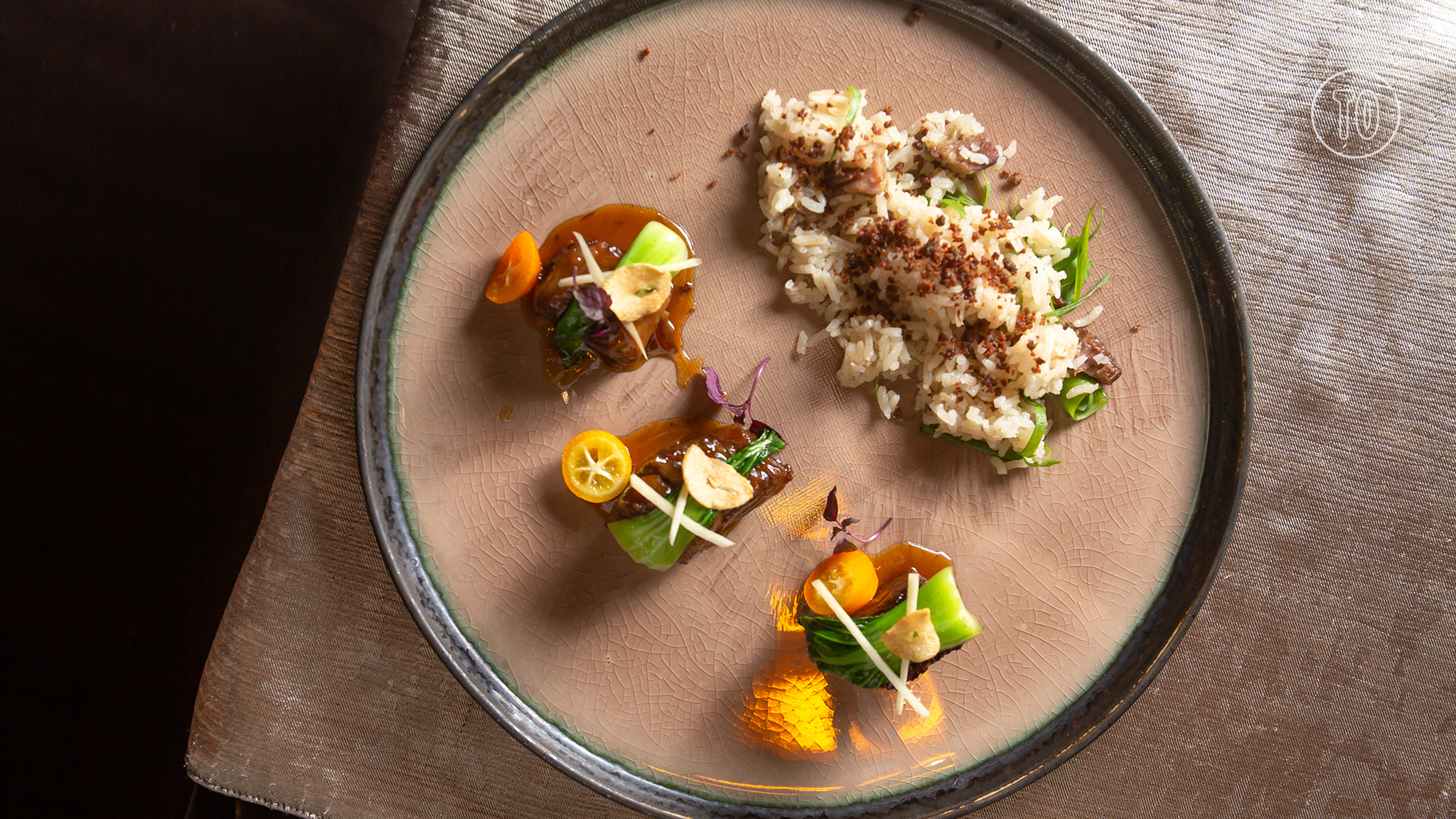 Because this is a Michelin-starred eatery, dessert can never be any generic offering. There's a lychee flambé with rose foam, and a corn-centric closer consisting of grilled sweet corn, corn ice cream and popcorn alongside salted coconut soup and sticky rice.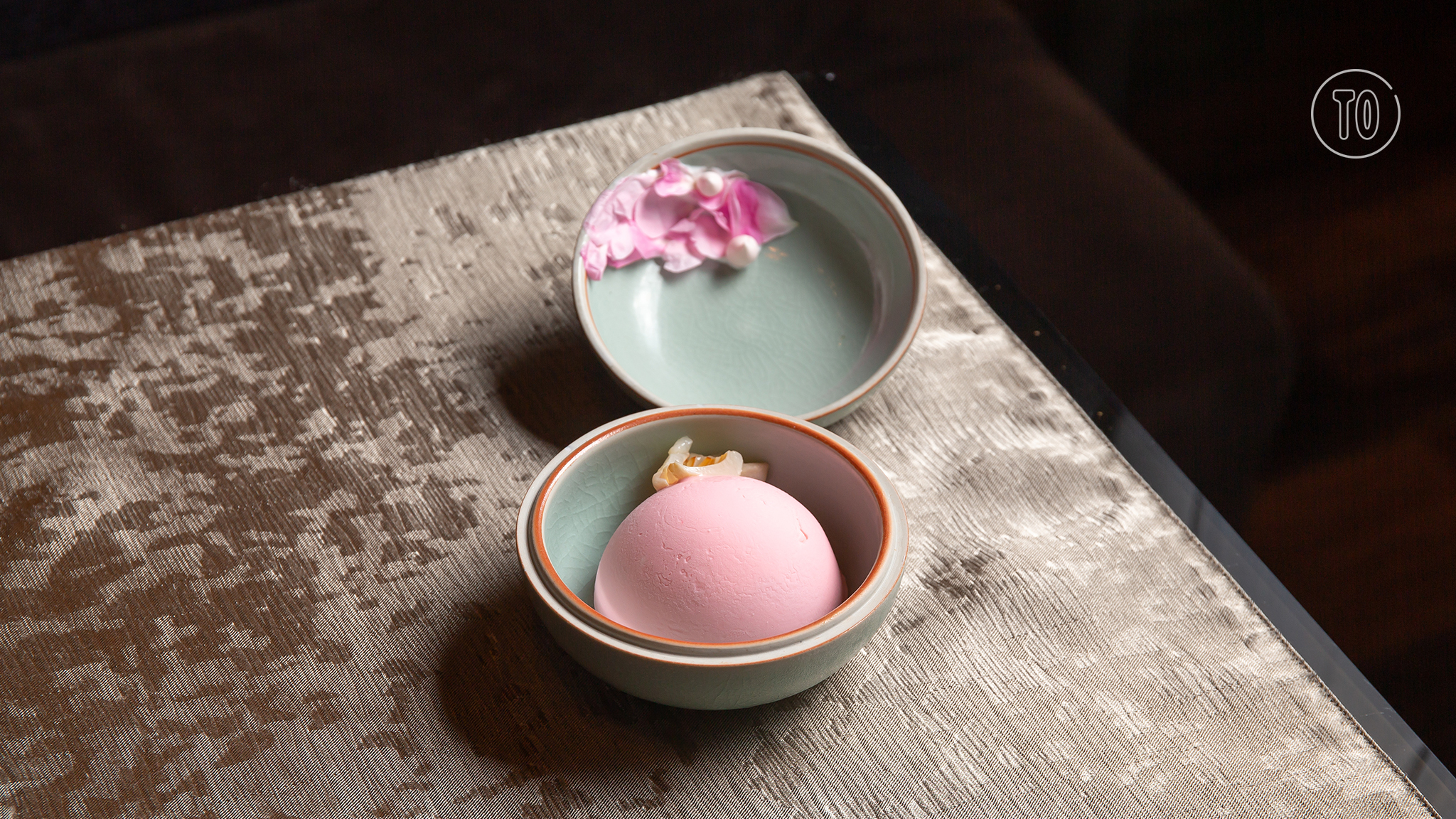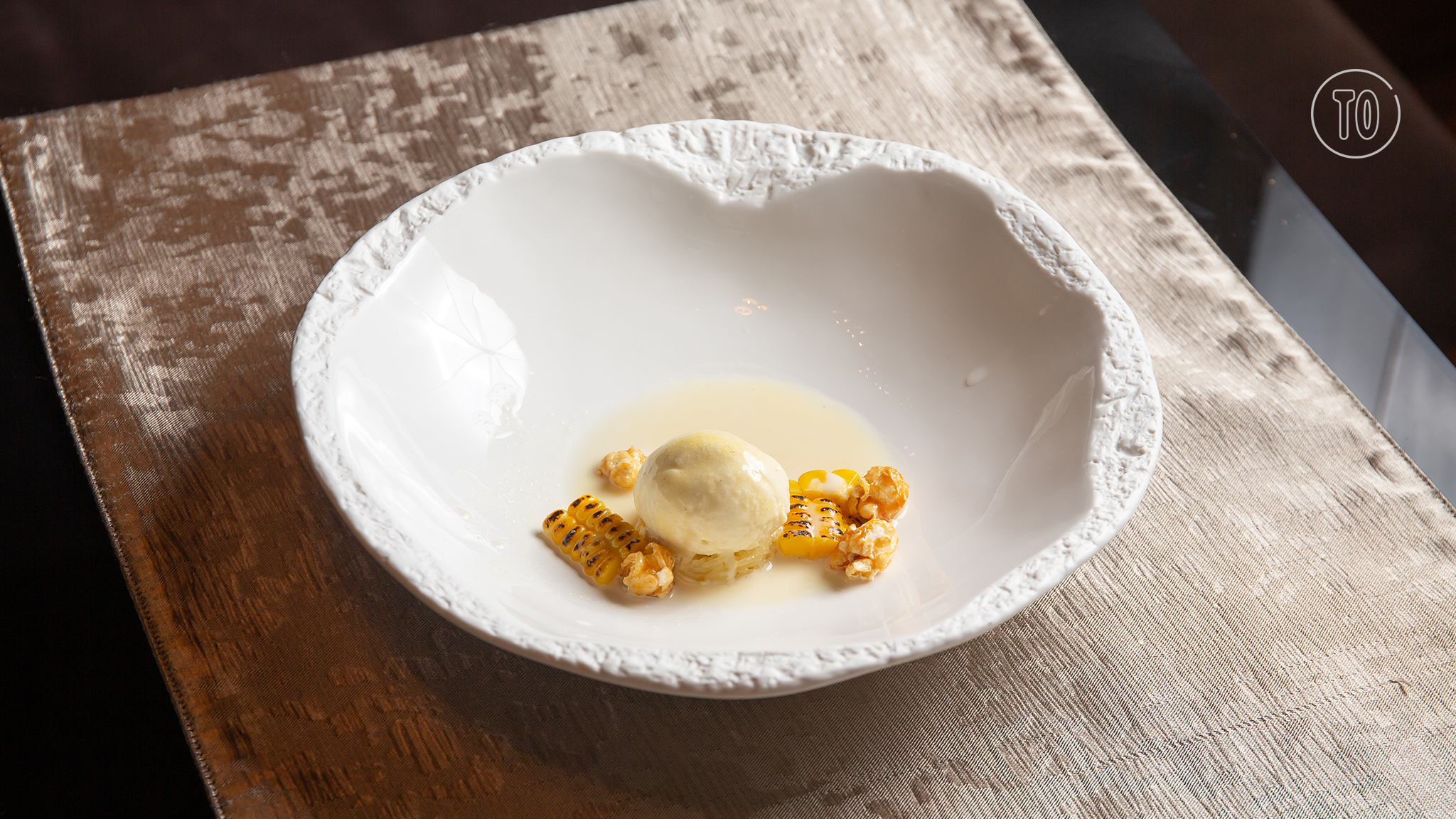 Once again, Sra Bua by Kiin Kiin proves itself deserving of its Michelin star with creatively-charged fare that showcase incredible international techniques while staying true to the authentic Thai taste. The meal progresses at a steady pace, gripping the diner's attention and inciting excitement for the flavors of the winter season with every dish.
The Winter Journey set dinner menu is priced at B3,200++ (additional B2,300++ for wine pairing), and is available until 31 March 2021. For more information and reservation, please call 0 2162 9000 or send an email to srabua.siambangkok@kempinski.com.