Popular coffee shop chain Starbucks is unveiling its 417th branch in the kingdom at riverside mega-complex ICONSIAM, and it's set to become the kingdom's largest. Entitled Starbucks Reserve Chao Phraya Riverfront," the store boasts a double-level space of 1,260 sqm on the seventh floor of the mall, allowing coffee lovers to overlook the expansive panorama of Bangkok's main waterway, the Chao Phraya.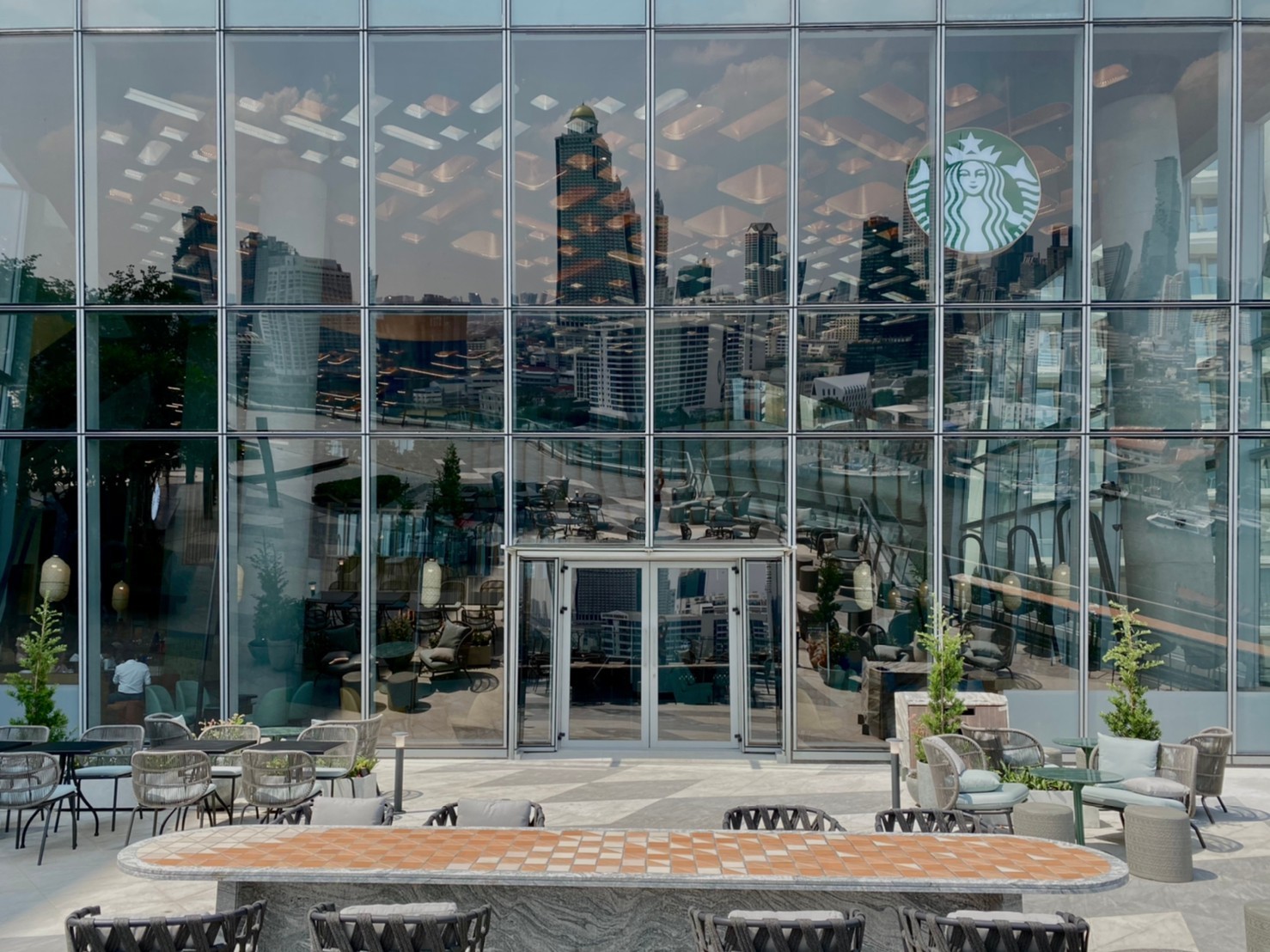 What could make this new branch of this ubiquitous brand Bangkok's latest hotspot is plenty. First up, the store is the first outpost you can actually get to order freshly-brewed Muan Jai coffee blend from the counter. This Thailand's exclusive blend that exudes a robust aroma of chocolate and spice with a twist of surprisingly light flavors was previously available only for a to-go cuppa. Also, for every cup sold at the branch, B10 will be donated to the Integrated Tribal Development Program for the Northern Thai farming communities.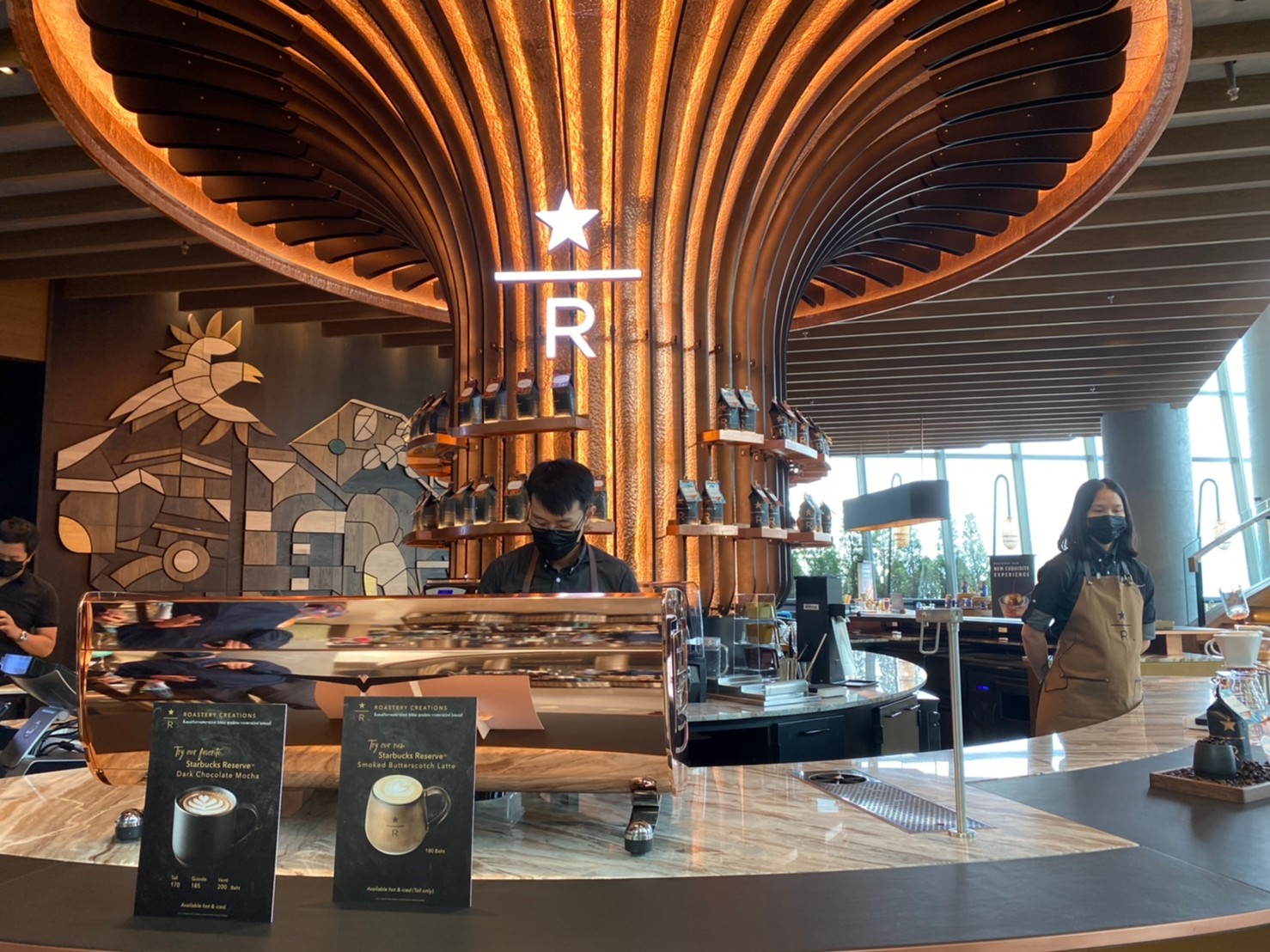 Non-coffee drinkers can also find grand pleasure in this huge venue with the debut of Teavana Bar where specialty tea drinks are served, namely Lychee Earl Grey Tea (B180), Emperor's Clouds and Mist Green tea-based Peach Mojito (B180), and Hibiscus tea-based Iced Sunset (B170). Each menu promises incredibly refreshing touches perfect to brighten up the day.
Alongside a new line-up of drinks, the new outpost goes all the way with artisanal pastries—croissants, for instance—Starbucks Thailand claims to import from France. The imported fresh dough will be baked in-store and retail for B65 apiece. Other sweet goodies are French apple tart (B130) and chocolate twist (B65).
As exciting as the launch of eat-and-drink features is Starbucks Reserve Chao Phraya Riverfront's unique design by the brand's Asia Pacific team in collaboration with local artists. Street art mastermind Rukkit Kuanhawate is responsible for the vivid mural in the entrance, while Filipino artist JP Pining takes the inspiration of Starbucks history into a wood-carved mural at the store's central stairs. You can also take a cool shot with the wheel of coffee flavors created by Thai artist Irin Ariyatanaporn, not to mention the eye-popping ceiling adorned by 502 floating lantern-inspired art pieces that will make your jaw drop.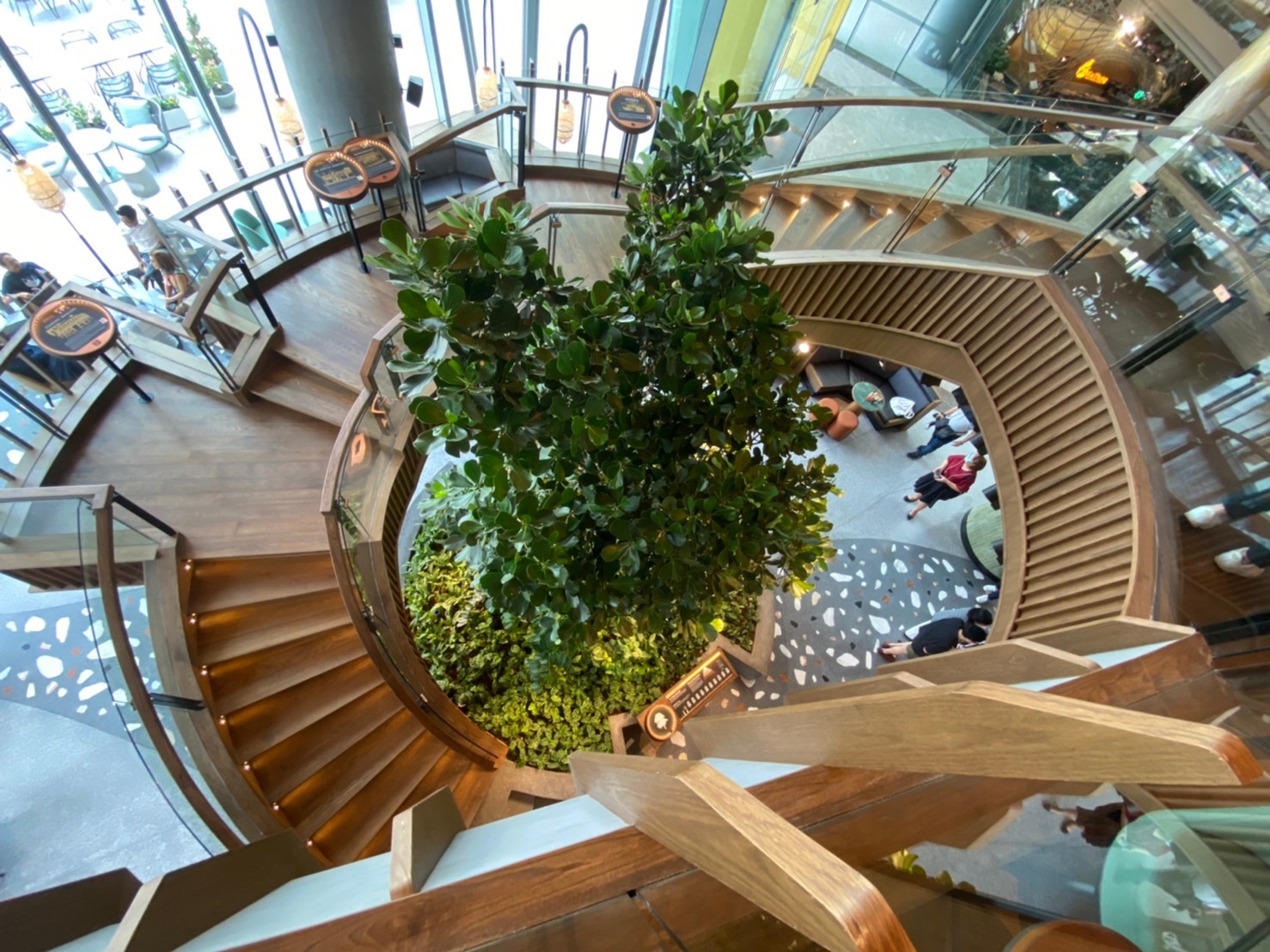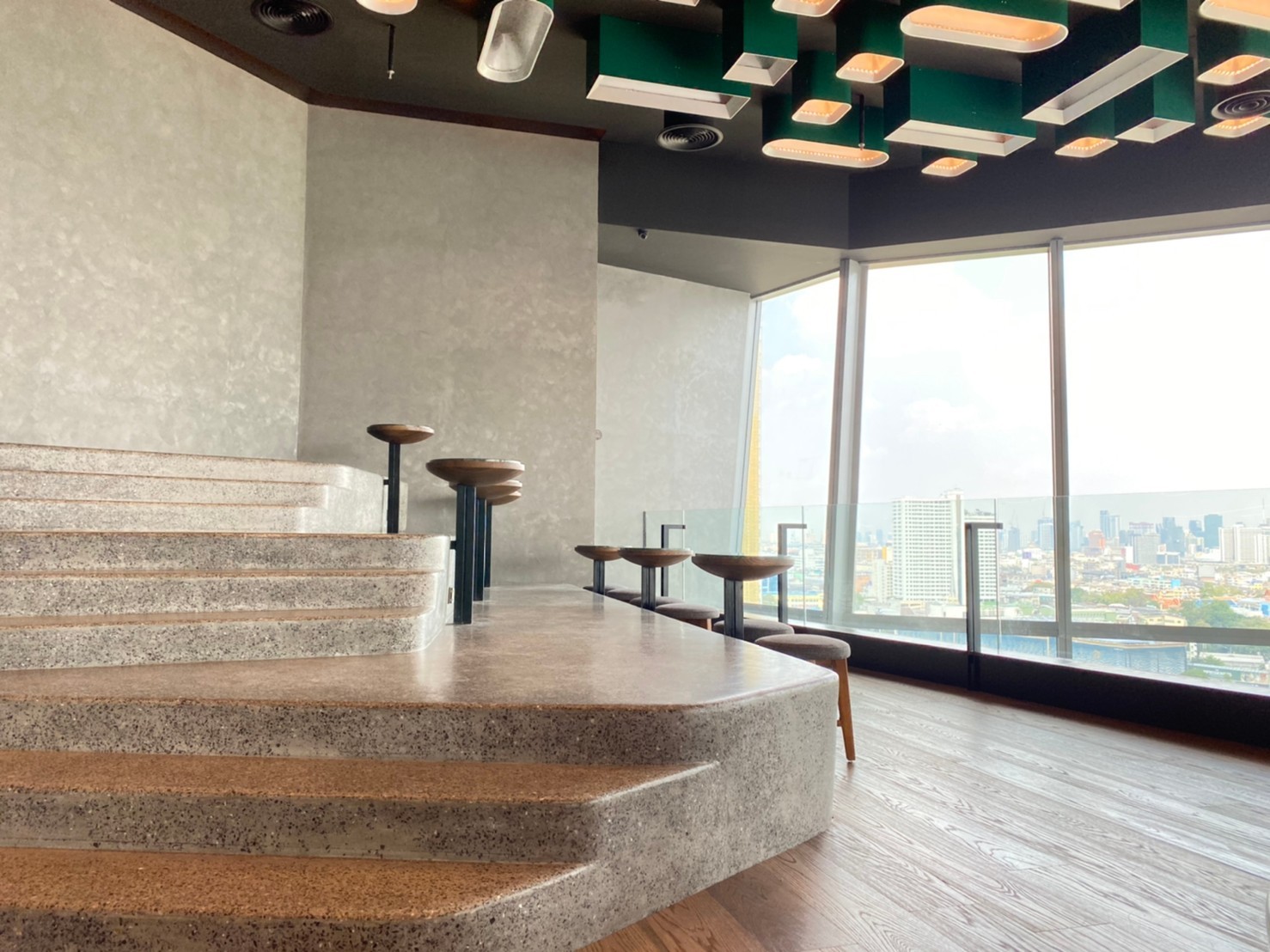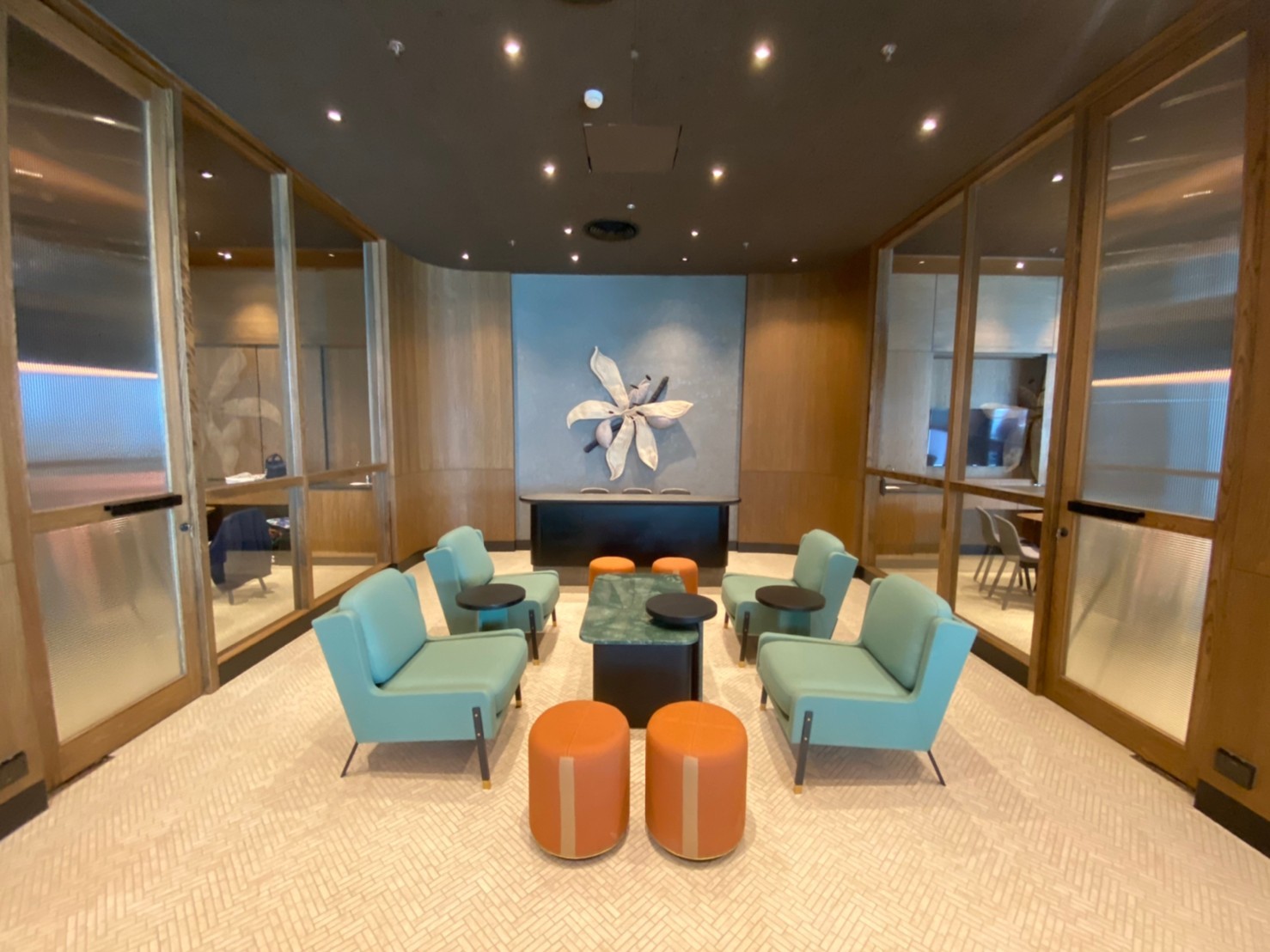 Starbucks Reserve Chao Phraya Riverfront is set to open on February 12, located on the seventh floor of ICONSIAM. The store is also featured with multifaceted seatings—including two community rooms (for four guests and a minimum spend of B200 each) and bleachers-like space—and specially curated merchandise.
Another exciting news about this particular branch: Starbucks Reserve Chao Phraya Riverfront will launch a mixologist bar that focuses on concocting coffee-based cocktails very soon, so stay tuned!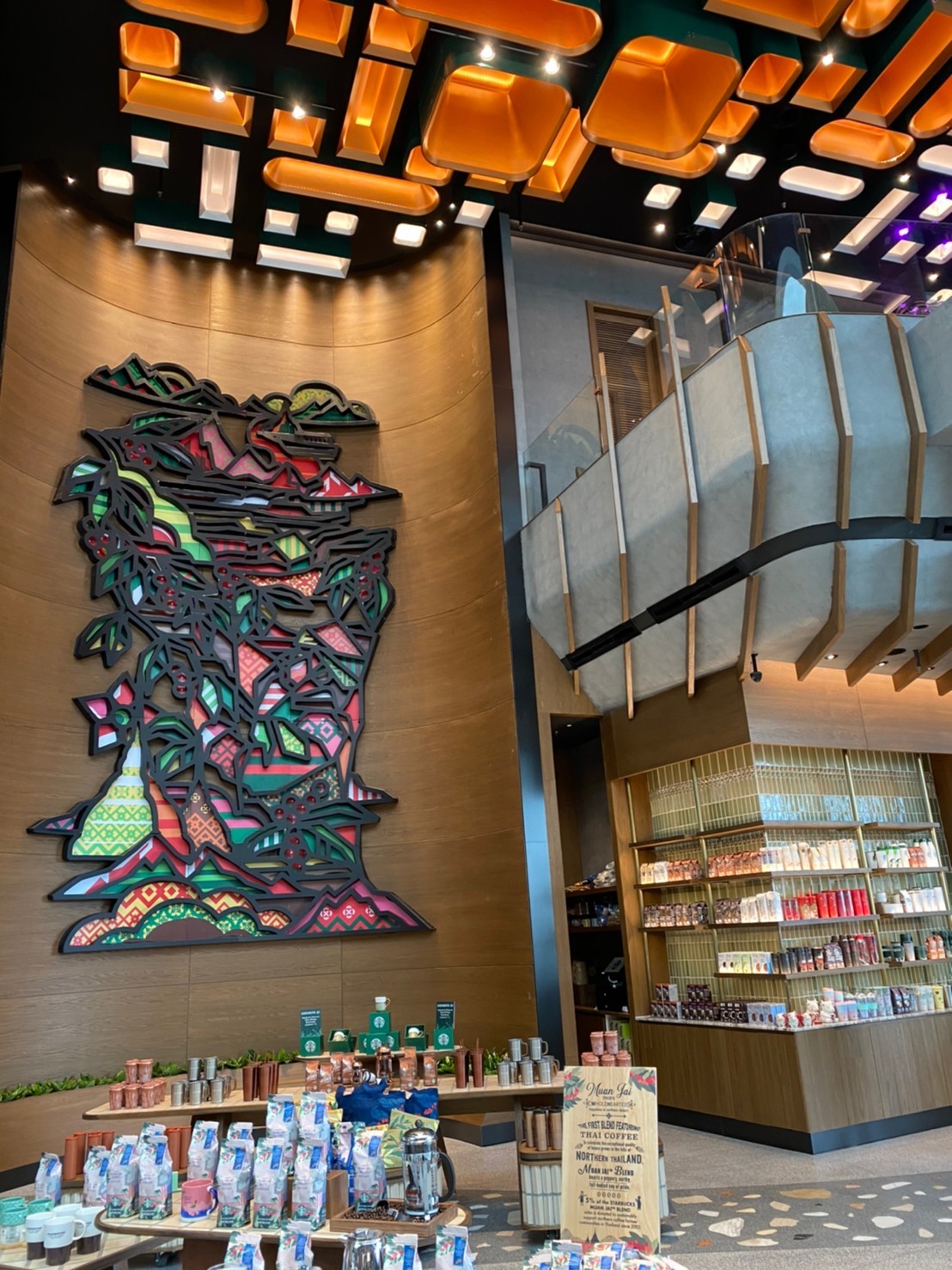 Starbucks Reserve Chao Phraya Riverfront is located on the seventh floor of ICONSIAM. It is open daily between 10 am and 10 pm.