All shopping centers and department stores in Bangkok have been temporarily shut down to contain the spread of COVID-19. This has prompted fashion and lifestyle brands to engage in e-commerce, selling off-the-runway items through online marketplaces and LINE, Thailand's most popular messaging service. While local brands have been using LINE to sell their merchandise for quite some time, it's interesting to see luxury European brands now taking on this practice.
From Japanese bag purveyor Bao Bao Issey Miyake to multi-label fashion retailer Club 21 to French fashion powerhouses like Chanel and Louis Vuitton, luxury brands have converted their LINE accounts into virtual stores to help push sales during these tough times.
Chanel, apart from using LINE to broadcast fashion videos, fun stay-home clips, and bits of the brand's history (do check out the Inside Chanel series), is now making the most of the messaging app to advertise new fashion and jewelry items, which sell through online assistants on its website. But for Chanel skincare and cosmetic products, a live chat is available on LINE on weekdays from 9.00 to 18.00.
Louis Vuitton, which adopted the use of LINE to advertise their products, has also kicked off a live chat service where customers can get product information, purchase their fave monogrammed merch online, and arrange to have their buys delivered to their homes.
PP Group, the local retailer of luxury brands like Loewe and Givenchy, has also set up a dedicated LINE account for each brand to serve the demands of consumers during the lockdown. Central Group has likewise jumped on the bandwagon, and now boasts a LINE account for the high-end brands it represents, including Coach, Zegna, Salvatore Ferragamo and Polo Ralph Lauren.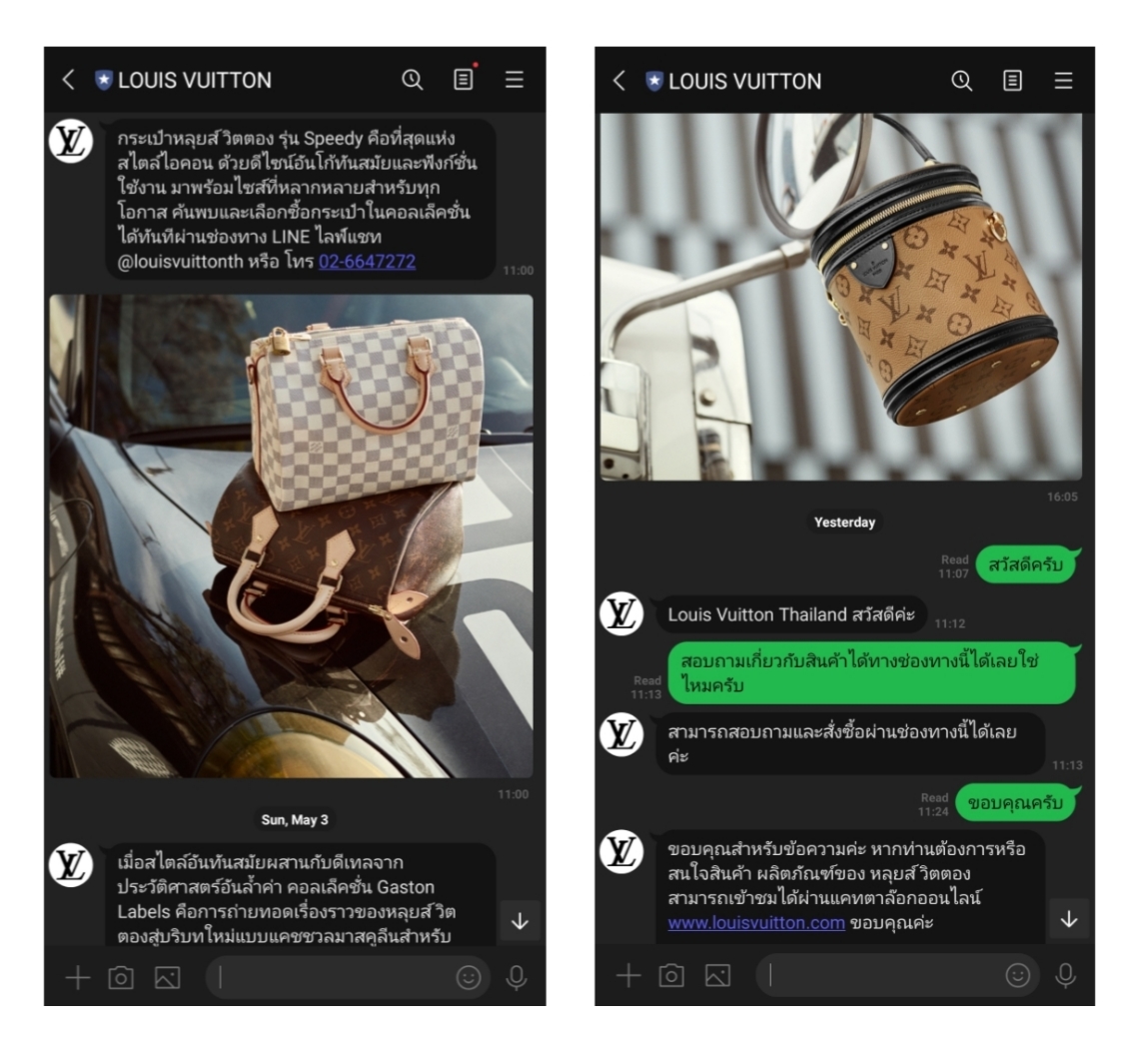 Bargain designer fashion hunters would do well to follow the Club 21 LINE account to bag irresistible deals on brands such as Blackbarrett, CK Calvin Klein, Marni and Stella McCartney. Daily deals for as much as 50 percent off are also posted on Bao Bao Issey Miyake's official LINE account. (A B16,900 was up for grabs at B8,900, for example). Purchased items will later be delivered directly to customers. Meanwhile, Swarovski is offering a 10 percent discount on every purchase through its official LINE account.
Local fashion brands, meanwhile, are exploring online sales platforms beyond LINE and Facebook. Greyhound and Painkiller, for example, now have an online presence in e-commerce site Lazada, allowing loyal customers to shop for fashion finds around the clock.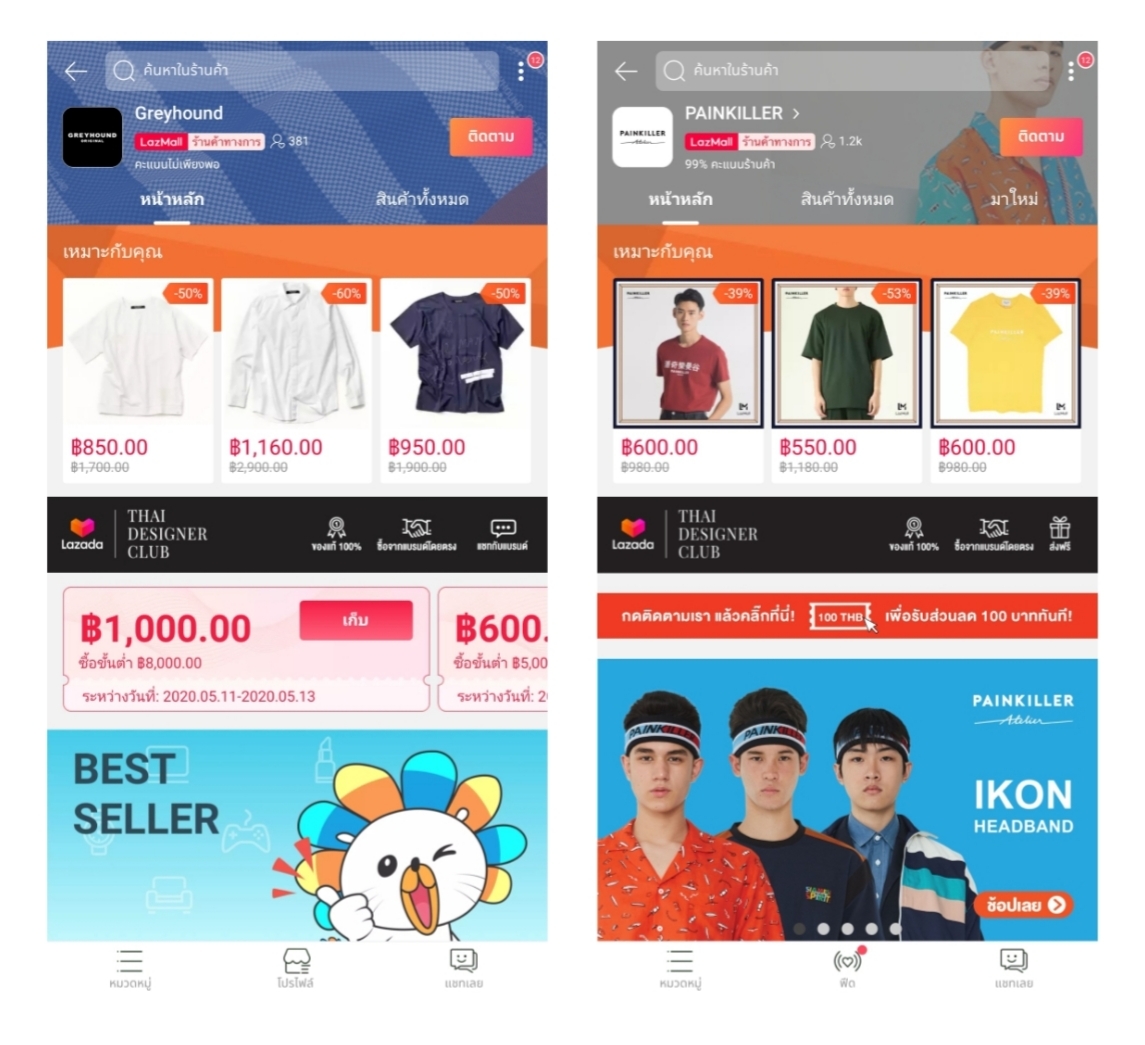 Rumor has it that malls may reopen in the second half of May. But we're pretty sure these chat-and-shop platforms and e-commerce channels are likely to go on and become the new normal for luxury fashion shopping in Thailand.