IKEA is one of the retail world's biggest promoters of the circular economy, the movement that encourages the extended life and use of materials and products as long as possible by means of sharing, reusing, refurbishing and recycling—all with the purpose of reducing production.
The Swedish home and furniture giant is now trying to encourage its Thai consumers to actively participate in this model by piloting two new services at its Bang Yai store that will make sustainable living easier and more accessible.
Circular Shop is a "buy-back and resell" program that allows customers to trade in their unwanted IKEA goods for a gift card. How it works is quite simple: Bring any IKEA product that you no longer need to the store where they will estimate its price and then pay you in the form of a gift card.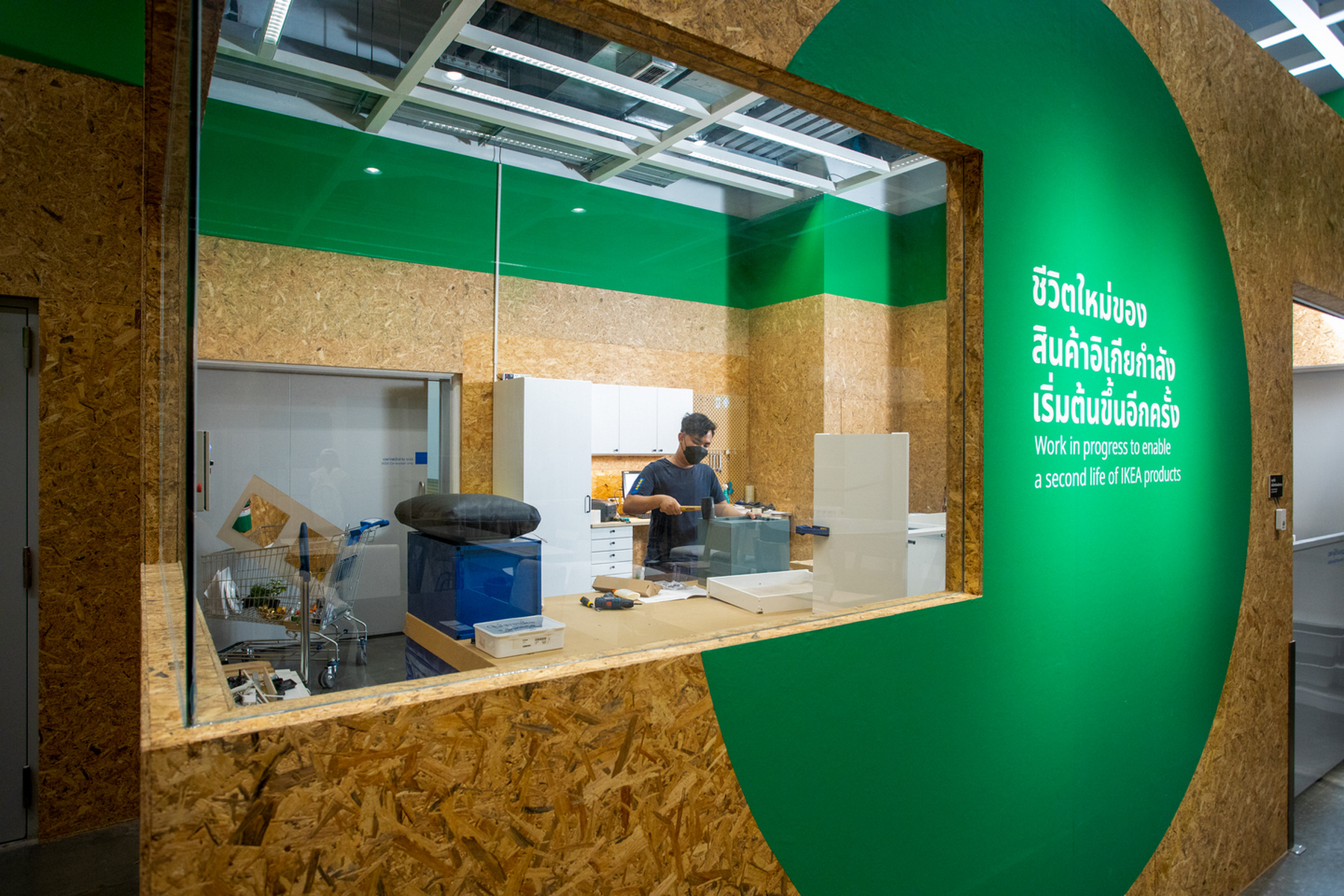 These items are fixed and cleaned, and then resold in the shop but at a bargain. (Watch out for the "Hej! I'm looking for a new home" signs or labels the next time you're at the store.)
Customers can also help engage in more responsible consumption through Recycling Center, a waste collection service that accepts materials that will otherwise go into the landfill, including paper, plastic, aluminium, metal and transparent glass. You get one IKEA Family point for every one kilogram of waste you turn in.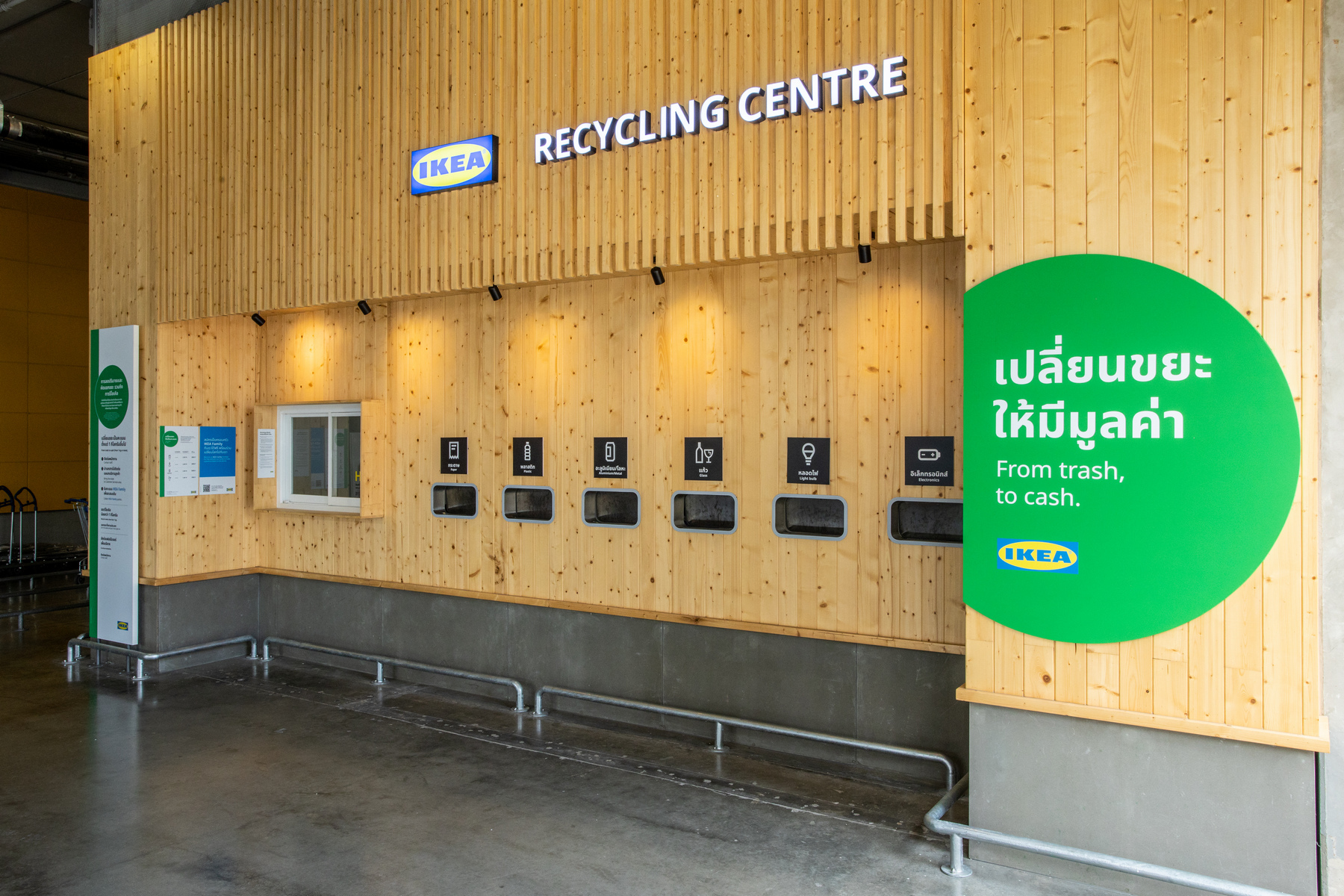 Know more about IKEA Thailand's new environment-friendly programs on this link.