24-hour restaurants and cafes in Bangkok
Where to go after the bars close and you're so hungry in the middle of the night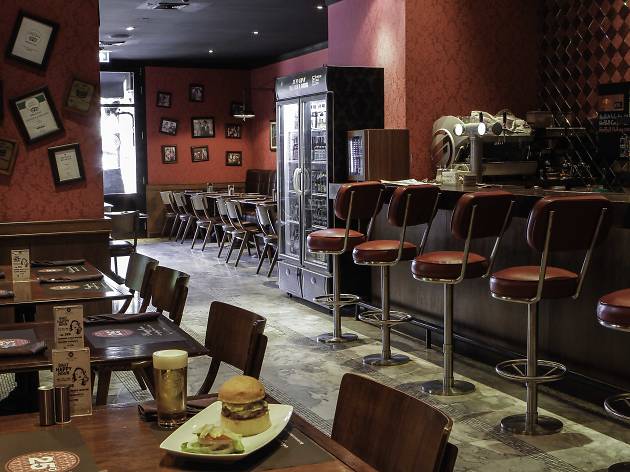 We can garantee that the phase "Bangkok never sleeps" is all true. After the bars and pubs close, there are plenty of places you can go especially where to grab a good decent meal after a long night of chatting, drinking and dancing.
You can read more about other late night restaurants and khao tom parlors in Bangkok.
Stand-alone restaurants and cafes
Chain restaurants and cafes
Apart from airport branches, there are two Starbucks in Bangkok that are open 24/7. One is located in The Scene in Town and Town and the other is in The Street in Ratchada. You can grab the newly launched nitro cold brew coffee, which has the texture similar to draught beer, at the Ratchada branch.
McDonald
The coffee shop chain with standalone outlets and a drivethru, operated by fast food giant McDonald, serves up simple coffee and bakery products.
Hollys Coffee
This Korean-born coffee shop chain operates a number of cafes around Bangkok, all of which are open 24 hours. Apart from a vast selection of caffeinated and non-caffenaited drinks, Hollys is famous for its bingsu (Korean-style shaved ice topped with fruits, syrup and a lot of condensed milk).
A life saver when we need a proper airconditioned dining space at odd hours, Took Lae Dee, despite now having raised their prices, has always been reliable when it comes to single Thai dishes, from pad kaprao to Thai omelette. We personally love the food at its Ladprao branch, which is actually the headquarters.
Chokedee Dimsum
This dim sum chain is infamous for its overpriced frozen dim sum selection. However, it's always an easy choice when you just need anything to satiate your hunger late at night.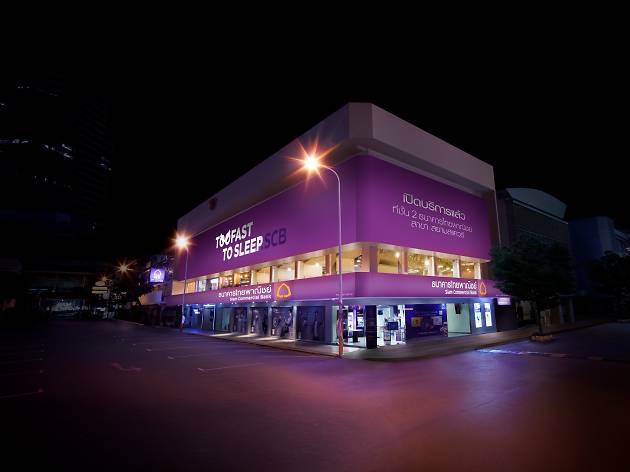 Too Fast Too Sleep has been offering a place for students and night owls to stay up late outside their home for years, with branches near top universities: Samyan (Chulalongkorn University), Salaya (Mahidol University) and Kaset (Kasetsart University). The latest branch just opened in Siam Square in collaboration with Siam Commercial Bank.
Following its acquisition by the Central Group, its Holiday Inn Silom store has set a new standard for its peers. Set in a larger space than your typical convenience store, this Family Mart stocks up, besides regular items, a number of craft beer selection and features a Thai draft beer station (too bad Thai law strictly prohibits the sale of alcohol after midnight). It also has some fresh fruits and gourmet bread, and an area with proper tables where you can sit and feast on the stuff you just bought.


More to explore