Heads up! We're working hard to be accurate – but these are unusual times, so please always check before heading out.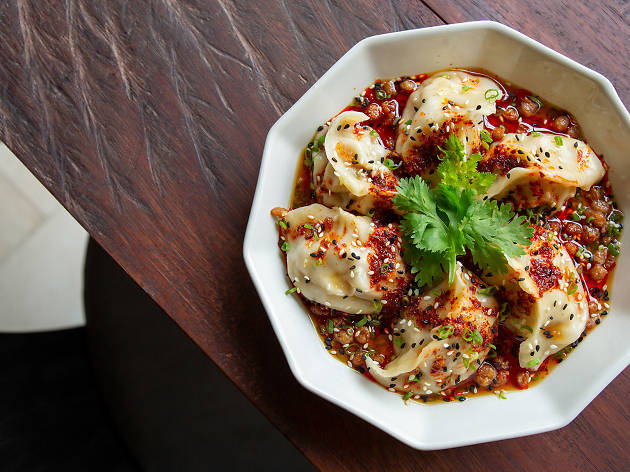 The best vegan and vegetarian restaurants in Bangkok
Meatless venues even carnivores would cheer
Calling veganism a trend is so last year. It's now a legit lifestyle option, thanks to advocates who relentlessly point out that a meat-free, plant-based diet is beneficial, not just to one's health but to the environment as well. (Did you know that animal agriculture is responsible for 18 percent of greenhouse gas emissions or that the leading cause of rainforest destruction are livestock and feed crops?*) So it's a good sign that we're seeing more plant-based establishments cropping up in the city.
We've rounded up the best vegan and vegetarian restaurants as well as vegan delivery options in the city, from creative vegan eateries to a raw food cafe to a shop that sells plant-based cheese. Whether you're a full-time vegan, a dabbler in the diet or somewhere in between, any of these places won't have you asking for meat.
Vegan meal deliveries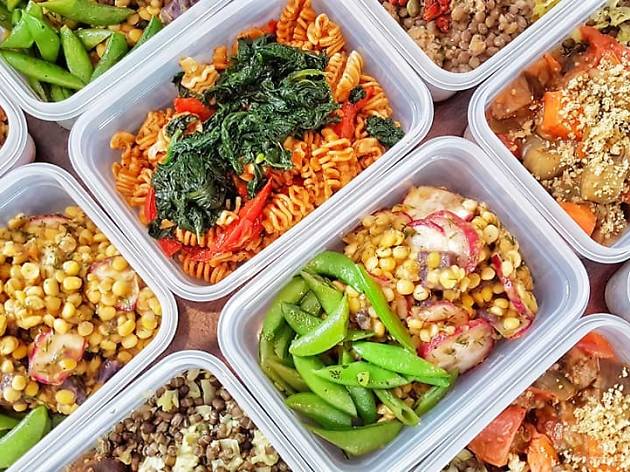 Facebook: Vegan Crush
Vegan Crush prepares and delivers delicious 100-percent plant-based meals to your doorstep every Monday (for those living in Bangkok and the city outskirts). You can opt for five to 10 meals each drop, and enjoy a good variety as their meal plans change weekly. The food is low in sodium and oil, and created with unprocessed natural ingredients. Enjoyable menu items include a spinach hummus topped with sauteed wintermelon and roasted chickpeas, and roasted sesame tempeh with mung beans. Vegan Crush also uses reusable food containers and bags to reduce waste, so you will be asked to swap them on the next delivery.
Facebook: Pranaa
What sets Pranaa apart is that, in addition to delivering plant-based meals to your door, they change their menu every day, and every meal is whipped up daily and free of oil, sugar or refined carbs. The menu spans Thai, Asian and Western fare, so expect to see dishes like kuakling mushroom, okra daal, and yellow rice and quinoa burger. Every meal set also comes with a snack and smoothie. One meal is priced at B350, a two-meal set is priced at B450 and three meals at B550.
Ask the owners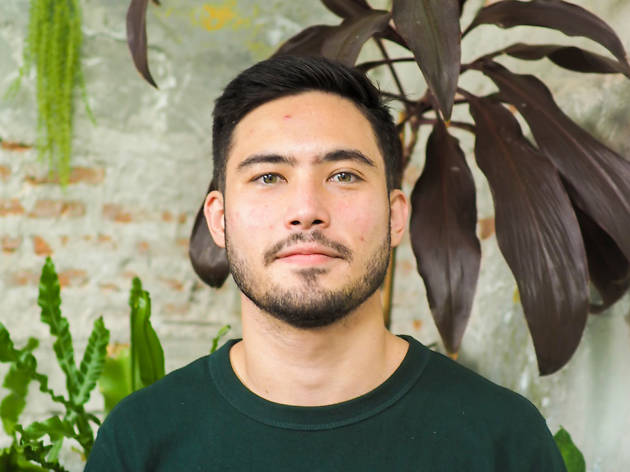 Khemjira Prompan
Stuart Nombluez - Head chef/co-owner of Vistro
Why did you become vegetarian?
The reason I became plant-based was, firstly, for health reasons. I started having some food intolerances, like dairy and yeast. So I started studying more about nutrition and I read more about how plant-based eating was better for your health, about saturated fat and animal products, hormones, and factory-farmed meat–all these things. When I switched to a more whole-food, plant-based diet, I was able to heal a lot of the food intolerances that I had. I also watched documentaries like Cowspiracy and read Michael Pollen's books, and realized that the environmental impacts of animal agriculture and factory farming are also a huge issue. And lastly, watching documentaries like Dominion and seeing videos of how animals are treated in factory farms made me sort of understand the compassionate side of this diet.
Would you say vegan food is more expensive than non-vegan food?
I think this is a big misconception. People perceive a lot of health food products as being more expensive, and a lot of health food products happen to be vegan or are labeled vegan. I think these health food products use high-quality ingredients. They're usually organic. And they're usually done in sustainable ways, which increase the cost of the product. But as for vegan food itself, if you go to the vegetable section of the supermarket, it is not more expensive than the food in the meat section, or the seafood section, or the fine cheese section. Vegan produce is actually very cheap. But health food products, I understand, are expensive.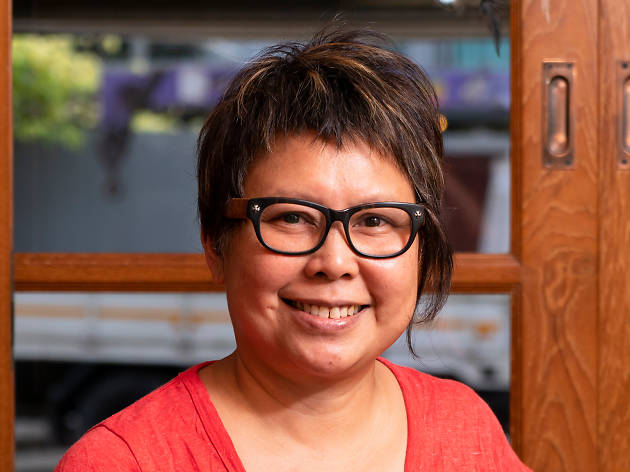 Tanisorn Vongsoontorn/Time Out Bangkok
Taksina Nuangsri - Owner/operator of Barefood Bangkok
Why did you start making this kind of food?
Because we wanna eat it! We're selling food that we eat. This was the starting point. We're not selling this kind of food so others will like it. If you don't like it, that's your business. But we eat everything we make. We don't have to declare that we're this and that. People like to ask why we're making vegan food when we're not vegan. So I said, why not? Think about it. Most farmers are not vegan, but they're still growing vegetables.
So, you're a meat eater who likes to eat unprocessed food?
I used to be a flight attendant. Oh, don't even get me started. All the food served on the plane is heavily processed. [Eating food like this really promotes diseases like gastroesophageal reflux disease and allergies.] All these processed food have chemicals in them. Even in alcoholic beverages, you can choose to have well-crafted ones or those chemical-packed commercial ones. Drinking one portion won't cause any visible effect, but if you keep having them, it will accumulate. So when I decided to be a food producer, I came up with something that won't negatively affect consumers in the long term.
Ask the experts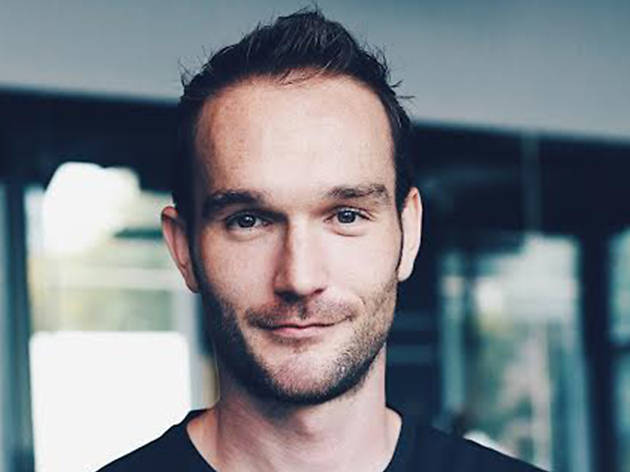 Jack Thomas, founder and CEO, BASE, host of Fitness Business Asia Podcast
Do you think athletes can gain muscle effectively by following a vegan diet?
It's tough, but possible. Consuming complete protein is an important part of the muscle-building process and the easiest way to do this is by consuming meat and fish. All animal products are not created equally, however—it's important that you choose high-quality, organic meats and wild-caught fish over poor-quality, factory-farmed meats. It also appears as though some people are more adjusted to a diet of meat whereby others can get by just fine on a vegan diet. Whichever diet you choose, keep track of how you feel and your health markers.
What kind of plant-based protein would you recommend to your vegan clients?
We use Sunwarrior plant protein in our smoothies at BASE, which is a great source that's easy to add to smoothies. Tofu, tempeh and legumes, like chickpeas and lentils, are all good sources. You can also get protein from nuts but they are very high in calories so keep tabs on your consumption.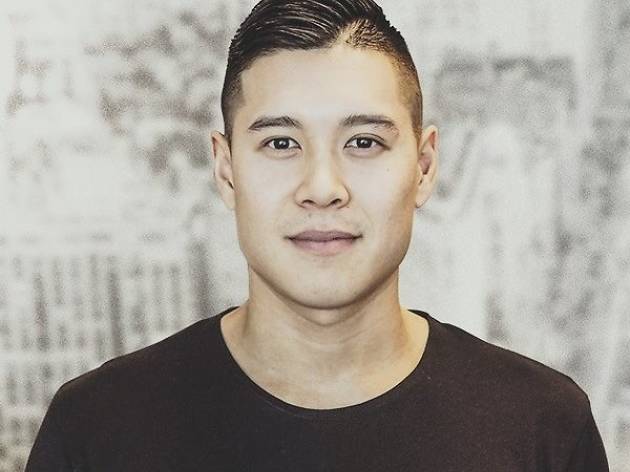 Darren Liu, Certified health coach and creator of Genius Bar
Do you think a vegan diet provides the sufficient nutrients one needs in a day?
The short answer is no. I do not believe a vegan diet provides sufficient nutrients in the ong term. Yes, a vegan diet can be loaded with vitamins, minerals and nutrients, but ultimately it comes down to the bio-availability of these nutrients, how much of these your body can actually absorb and utilize. Having said that, I do believe there are people who can thrive on a vegan diet, most of whom are really disciplined in supplementing with
certain nutrients that you can mostly get only from animal products (i.e., vitamin B12).
What do you think of plant-based "meats"?
If there was reputable clinical research that shows "plant-based meat" is actually good for you, that it would actually slow down climate change, or that is was better for the environment, I'd be in. However, we have yet to see. I genuinely don't believe that these companies have the public's health and well-being as a top priority. When it comes to eating healthy and giving our bodies what it needs to thrive, it's all about eating real and unprocessed food. How many ingredients does it take to make a Beyond Meat burger? 22. How many ingredients are in a beef burger? One.