What's buzzing in eats and drinks in Bangkok this week
Time Out Bangkok brings to you the new eats, trending drinks and eye-popping restaurant and bar promotions around town
Food and drink buzz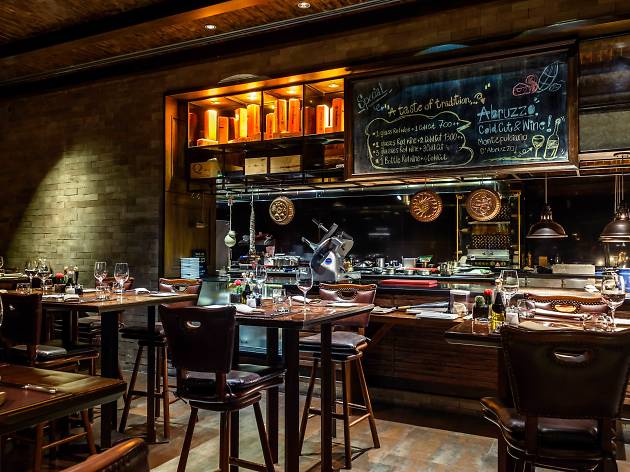 Hotel Muse sets to end the year with a touch of glamor. For a sophisticated five-course dinner experience, plunge down to Medici Kitchen and bar (B4,000), which rolls out dishes like stuffed baby zucchini with stracchino cheese and sausage served with black truffle shavings, or climb up the elevator to Babette's Steakhouse (B4,200) for Australian beef tenderloin served Wellington style. Wine pairing option is also on offer. For the celebration with unbeatable views, head to The Speakeasy Rooftop Bar where you can pick between all-you-can-eat dinner feast (B4,500) or the 25th floor for a year-end party (B2,200) with funky deejay set and two complimentary prosecco one floor below.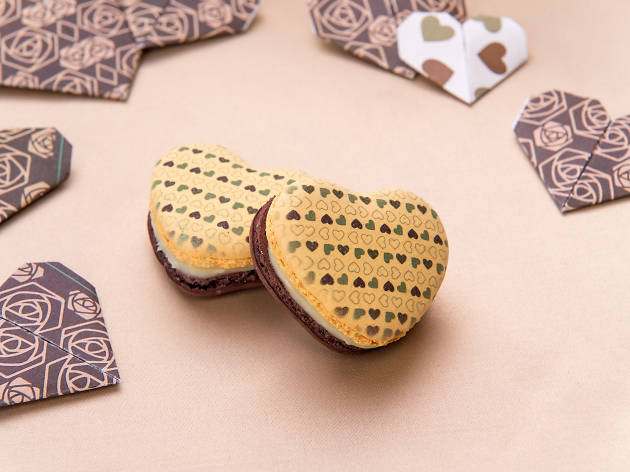 The leading high-rise afternoon tea institution Up and Above Bar (The Okura Prestige Hotel, Ploenchit, 0 2689 9000) is celebrating the Valentine's Day early. From 2 Jan, the new set of afternoon tea (from B1,190) features nibble eats like heart-shaped macarons, chocolate fudge brownies and butterscotch truffles, which you can enjoy while sipping the sumptious Mariage Frères tea blends. After sundown, go for cocktails that follow the same concept such as La Vie en Rose (pink gin, elderflower liqueur and grapefruit juice) and the Mekhong-based From Bangkok with Love to end your romantic night.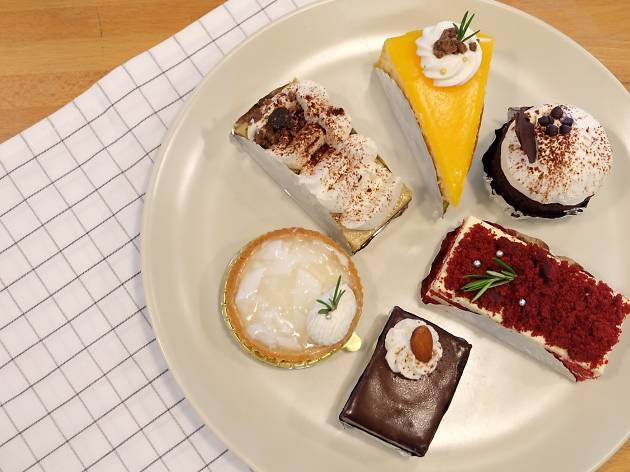 New dessert studio on Ratchadamri
We have some good news for Ratchadamri folks. The new dessert café In the Box (06 1598 5585) has relocated from Sam Yan and opened its door on the ground floor of the Royal Place Condominium (opposite Grand Centre Point Ratchadamri). On top of classic espresso variations are the café's signature desserts such as Thai tea layered cake, flourless brownie and lemon meringue tart — all baked fresh daily and can also be made to order. This bistro also serves as a dessert workshop studio where baking 101 is thought by the chef himself.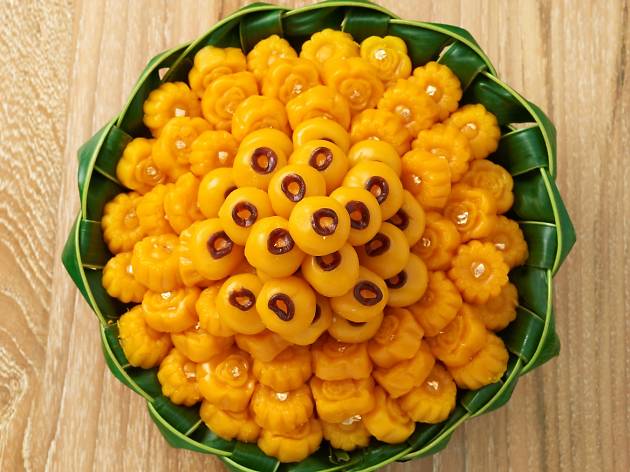 Forget Westernized New Year's gift baskets containing typical snacks from your local supermarket. Until 31 Jan, our favorite food court Eathai (0 2160 5940) at Central Embassy goes traditional this year, offering three choices of delicate old school sweet baskets (from B995). Take your pick from Thong Feung Foo; comprising of three kinds of nibbles that are believed to bring good fortune, Look Choop Swei; coming with jelly-glazed fruit-shaped snacks made from bean paste, and Ruam Srimongkol; that gathers 14 assorted tasty small eats.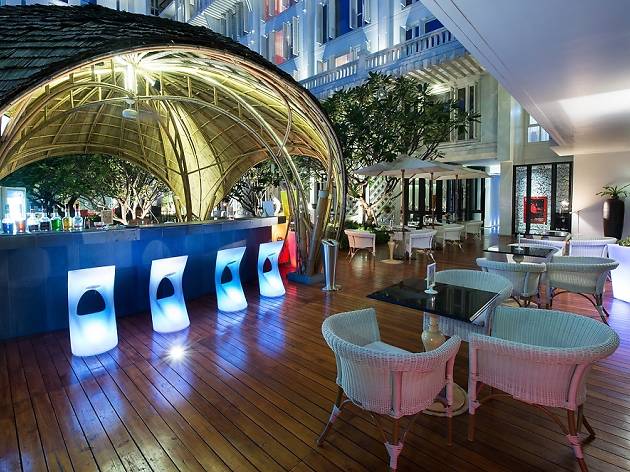 Hua Chang Heritage Bangkok (Ratchaithewi, 0 2217 0777) pleases drinkers with an enticing drink buffet promotion (B899), in which selected cocktails, beers and spirit, will be served free-flown for two hours, including a tapas basket.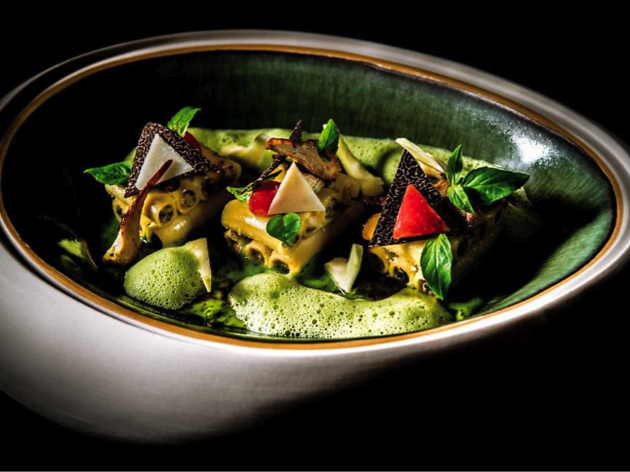 Arnold Donckele taking over Sukhothai Bangkok
The three-Michelin-star chef Arnaud Donckele of La Vague d'or from Saint Tropez will be delivering his Provençal magic at La Scala (Sukhothai Bangkok, 0 2344 8888) from 9-14 Jan. The highlight includes his version of Zitone pasta dish that comes with plenty of foie gras and truffles. Lunch (B4,200) and dinner (B8,500) options are available.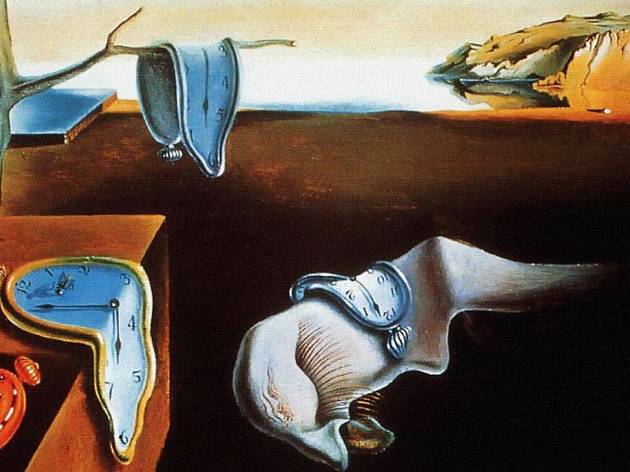 Cocktail meets art at Vesper
Vesper is spicing up the city's bar scene by its new list of cocktails inspired by modern paintings from 22 November. The owner Choti Leenutaphong and Bangkok's top bartender Pailin "Milk" Sajjanit will sling concoctions with the names of Georges Braque's masterpiece, "Rum and Guitar", the reinterpretation of blueberry cheesecake into the mix of Ketel One, yoghurt, lemon, egg white and blueberry jam. Also on the menu are Girl before a Mirror (Picasso), The Persistence of Memory (Dali) and Composition VIIII (Kandinsky).
More to explore