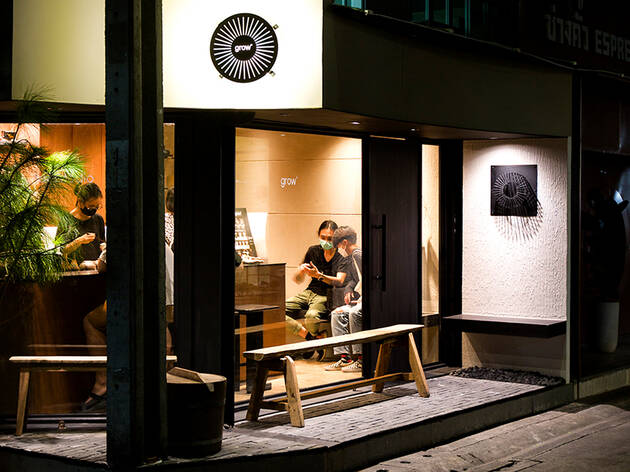 1/8
Taradol Chitmanchaitham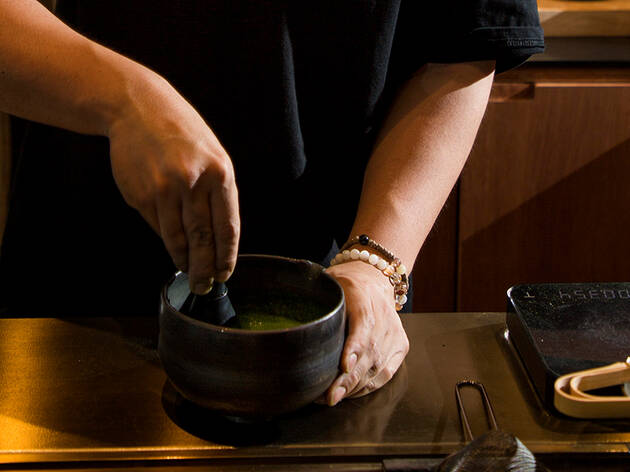 2/8
Taradol Chitmanchaitham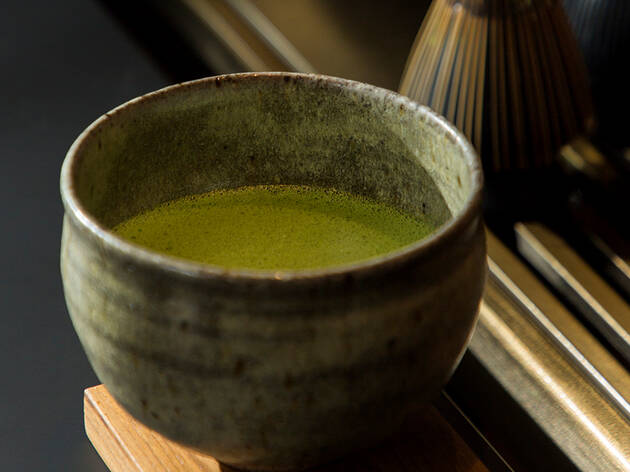 3/8
Taradol Chitmanchaitham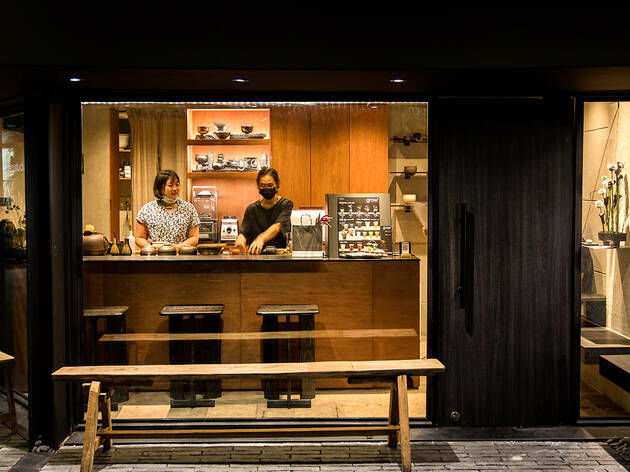 4/8
Taradol Chitmanchaitham
5/8
Taradol Chitmanchaitham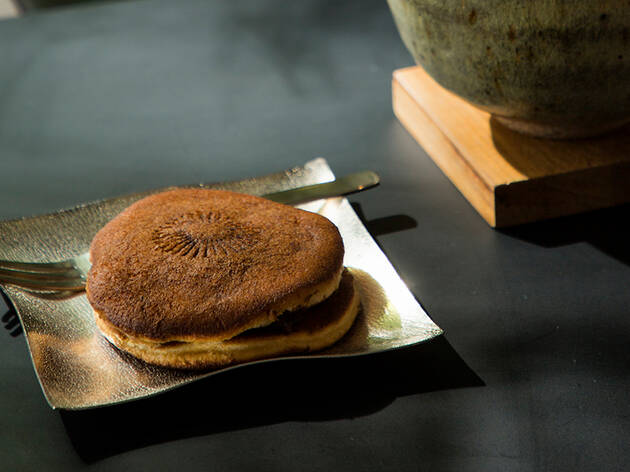 6/8
Taradol Chitmanchaitham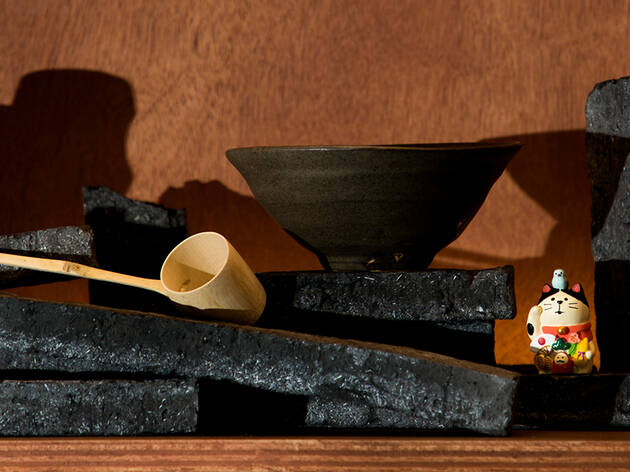 7/8
Taradol Chitmanchaitham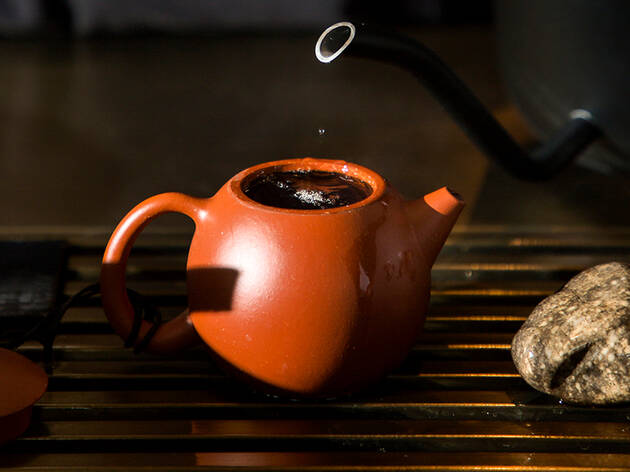 8/8
Taradol Chitmanchaitham
Time Out says
Grow Tea Studio is dedicated to brewing legendary Uji green tea.
Sutthisan, home to skyscrapers and offices, can be a hectic place, witnessing numerous nine-to-fivers rushing in and out of its glass and concrete buildings all day long. So it's quite interesting to see that a slow bar dedicated to tea has opened in the area.
Grow Tea Studio is located near the Muang Thai Patara flea market and, in contrast to its fast-paced environment, is all about promoting a serene, unhurried tea experience that relies on a meticulous green tea-brewing process. The space is small and cozy, and seating is limited. As a complement to its main product, the shop features minimalist Japanese-style decor.
Former food designer Napaktorn "Bamee" Srisaikoo and dear friend Thanapong Phisitsin (Patad) opened the café after two years of hunting down the best matcha. Their search led them to tea from Uji in South Kyoto, which they describe as "a light drink that's full of complexity in taste and flavor."
"We came across this Uji tea plantation in Japan that has been teaching a traditional way of brewing matcha for the past 100 years. They are very strict about every step of the process for each one has an effect on the taste—everything from growing, to whisking, and to the cup and water used," they founders explain. "We became so fascinated with this tea, which is why we selected it for Grow."
Grow Tea Studio offers Uji matcha drinks that cover all possible flavor profiles—sour, sweet, salty, bitter and umami—and focus on the cold whisk technique. Basic Ujicha (B135) is a well-balanced drink that gives a good introduction to Uji matcha. Umami (B180) delivers a tasting note that resembles freshly steamed sticky rice with a tangy twist, whereas Ooika (B165) reveals the more aromatic side of Uji leaves.
Coffee lovers may find their perfect match in Shibumi (B160), which boasts a cocoa-like bitterness and a refreshing aftertaste. Meanwhile, Grower (B180) highlights the studio's commitment to creating a secret blend from single origin tea. Spoiler alert: it tastes like butter-toasted edamame!
The matcha-appreciating experience at Grow is simply different. Those who are not really fans of bitter green tea may find the drinks here more tolerable, while avid matcha drinkers may ask for a stronger hit. Whether you like your green tea mild or strong, the dorayaki (Japanese red bean pancake, B65) stuffed with beans imported from Japan will always balance out the taste of your cuppa.
Details
Best selling Time Out Offers