Heads up! We're working hard to be accurate – but these are unusual times, so please always check before heading out.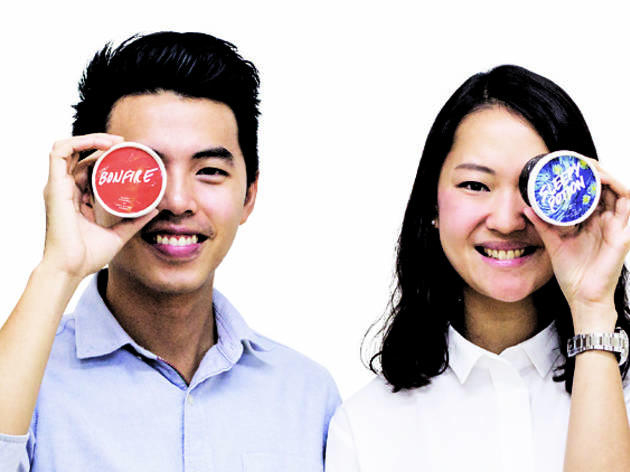 Meet the creators of Bangkok's yummiest ice cream, Guss Damn Good
The masterminds behind the city's tastiest ice cream share their from-duh-to-damn-good journey
It all started in Boston.
It was in this city, in Babson College to be precise, that Rarin Tumwattana and Natee Charussuriyong first met, became MBA schoolmates, and, despite coming from completely different backgrounds (being Thai is probably the only thing they really had in common) became BFFs. It was also in Boston, inspired by the American city's widespread ice cream culture, that they conceived a startup.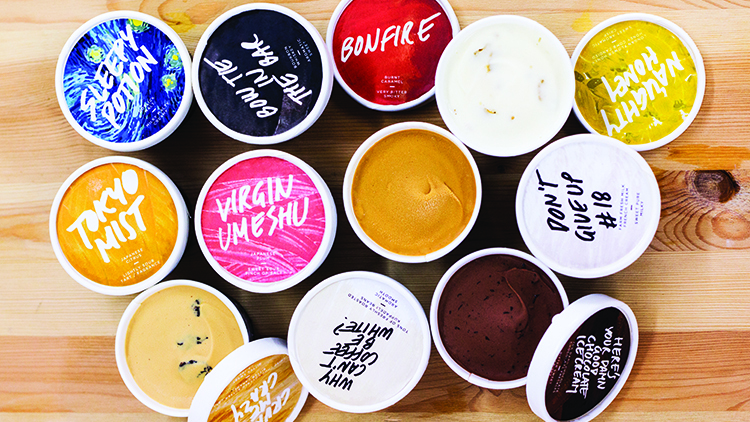 "One day, I asked my friend, 'Don't you feel colder eating ice cream?' And he said, 'In fact, ice cream reminds me of summer,'" recounts Rarin, her eyes sparkling with fond remembrance. "And that was when I realized that ice cream has a feeling to it. It has a story. So we have the tagline: 'Feeling crafted ice cream.' We are not just homemade ice cream; we are crafted ice cream. We mind every detail and curate every ingredient: honey from my friend's farm, brownies I make myself. Every flavor has its own story." Starting as a small startup in Boston, Rarin who has a background in accounting and marketing, took responsibility for creating flavors, while Natee, whose background was in engineering, turned their imagination into tangible formulas using his skill in Excel.
Once they returned home, however, Rarin and Natee discovered that things wouldn't come so easy. "Our first flavor was Don't Give Up No.18. Natee and I went through all the milk and cream in the market to produce our own ice cream and it was with the 18th trial that we came closest to what we call "Boston texture," which is somewhere between thick, chewy American ice cream and light, sweet gelato," says Rarin. "That meant we couldn't turn back. We couldn't give up. So we continued to adjust things until we made it." Despite coming up with a recipe they finally approved of, the happy ending they were hoping for was still far from sight. On their first selling day at a hipster market, they didn't sell a single scoop— but that experience only pushed the duo to work harder. Fast forward to today and it seems like their hard work has paid off. Guss Damn Good has nearly 20 flavors, each one unique in taste and use of ingredients, and backed up by a story. Plus their ice cream is incorporated in iconic dishes at Little Bao.
"We know our ice cream isn't very pretty nor is it aromatic," says Rarin. "So when I see you eat, there will be that moment before it goes through, when your palate tastes the flavors and your face unconsciously expresses your pleasure, that's where our happiness lies," says Rarin at the exact same moment we had our first taste of their ice cream. Everything she said was accurate. That orgasmic first taste, the pure joy of an indulgent experience: umm…damn good.
B950/10 cups, inclusive of delivery service. Order at www.facebook.com/gussdamngood/