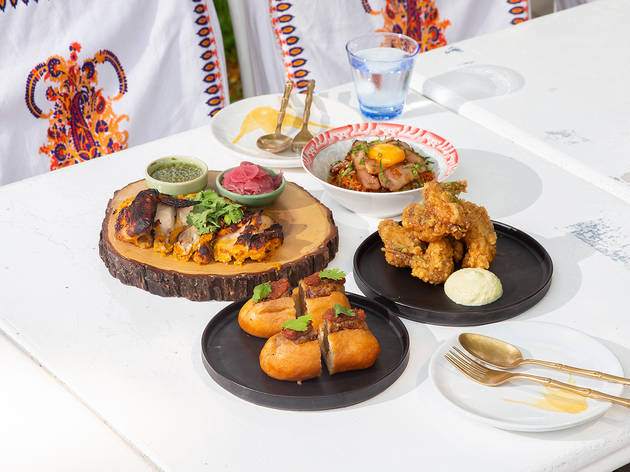 1/14
Tanisorn Vongsoontorn/Time Out Bangkok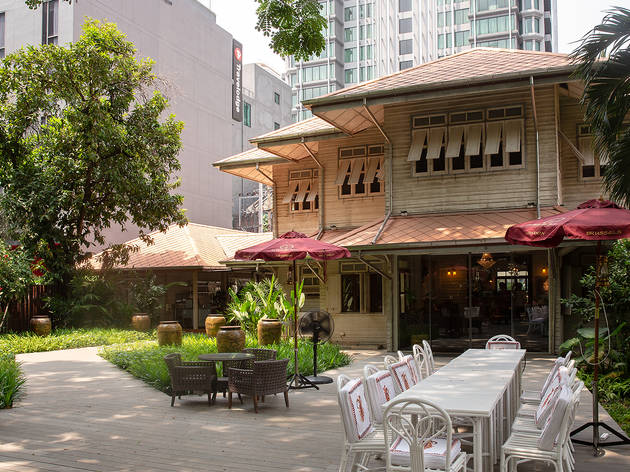 2/14
Tanisorn Vongsoontorn/Time Out Bangkok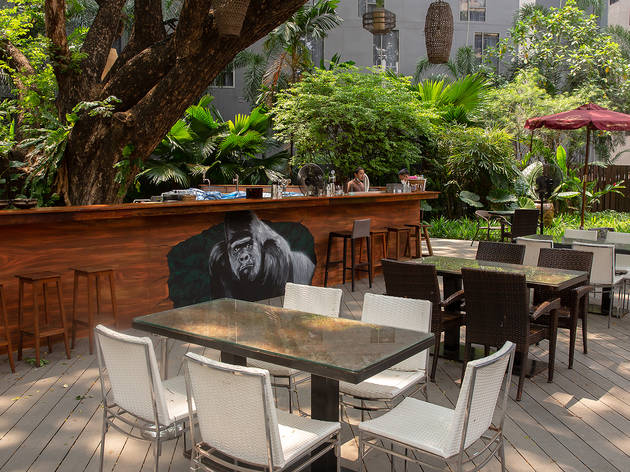 3/14
Tanisorn Vongsoontorn/Time Out Bangkok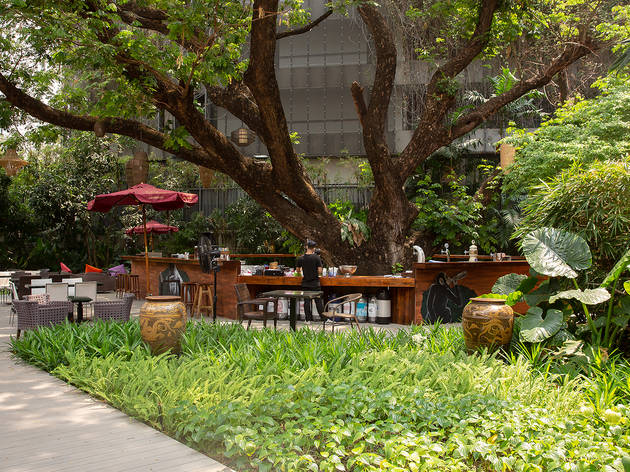 4/14
Tanisorn Vongsoontorn/Time Out Bangkok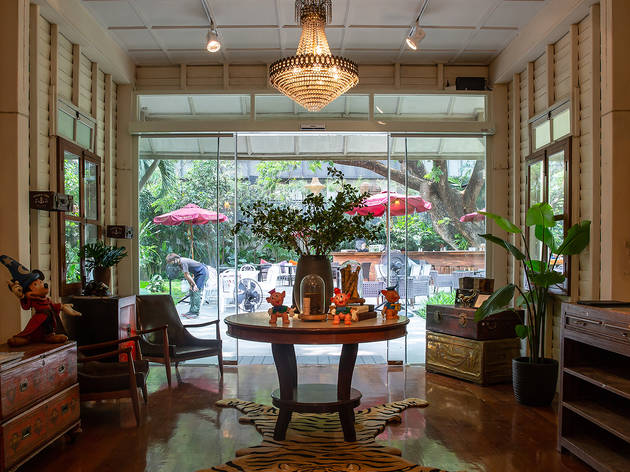 5/14
Tanisorn Vongsoontorn/Time Out Bangkok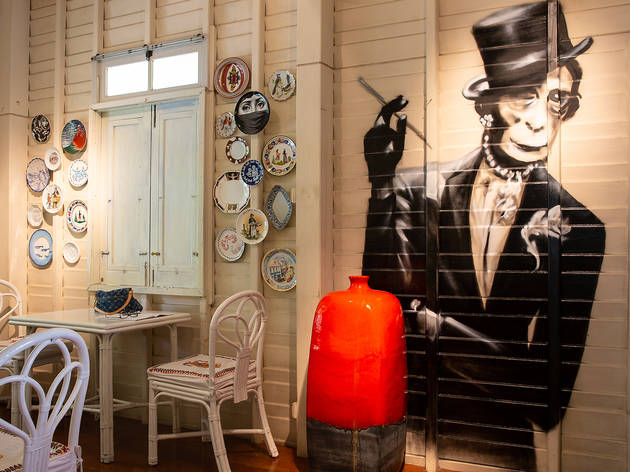 6/14
Tanisorn Vongsoontorn/Time Out Bangkok
7/14
Tanisorn Vongsoontorn/Time Out Bangkok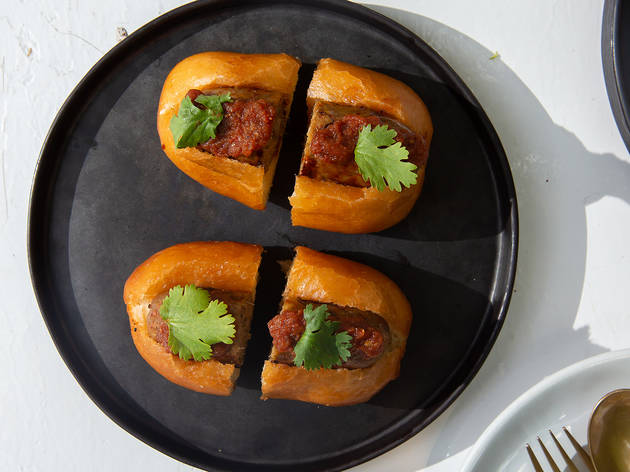 8/14
Tanisorn Vongsoontorn/Time Out Bangkok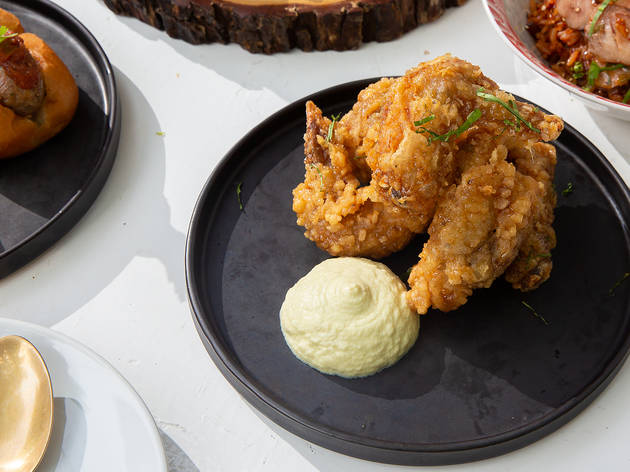 9/14
Tanisorn Vongsoontorn/Time Out Bangkok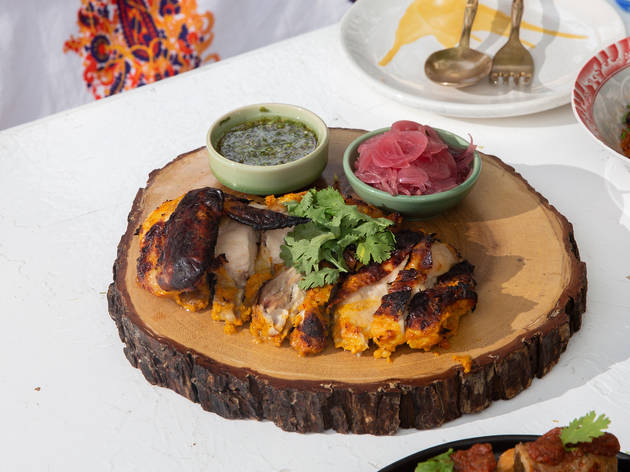 10/14
Tanisorn Vongsoontorn/Time Out Bangkok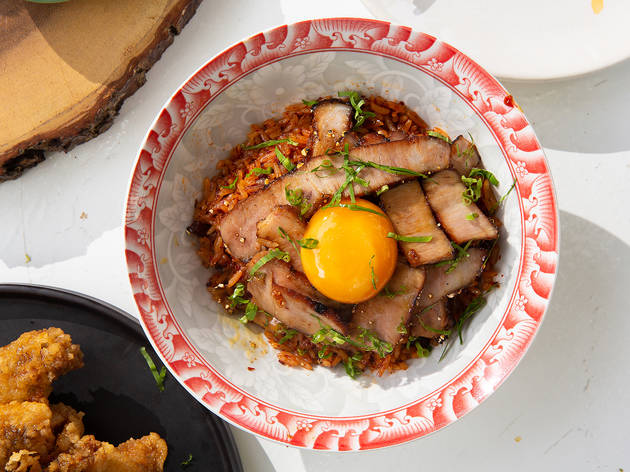 11/14
Tanisorn Vongsoontorn/Time Out Bangkok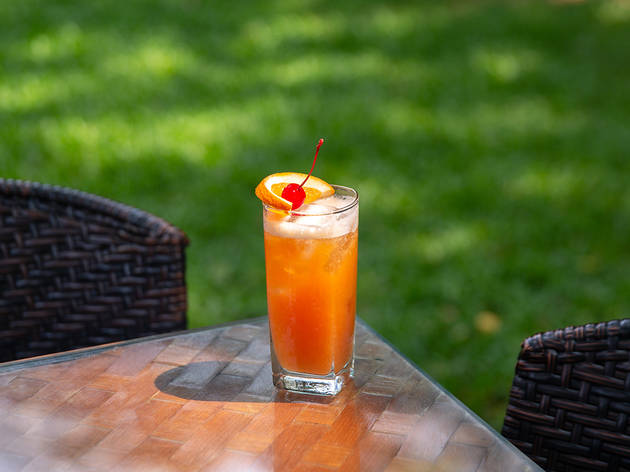 12/14
Tanisorn Vongsoontorn/Time Out Bangkok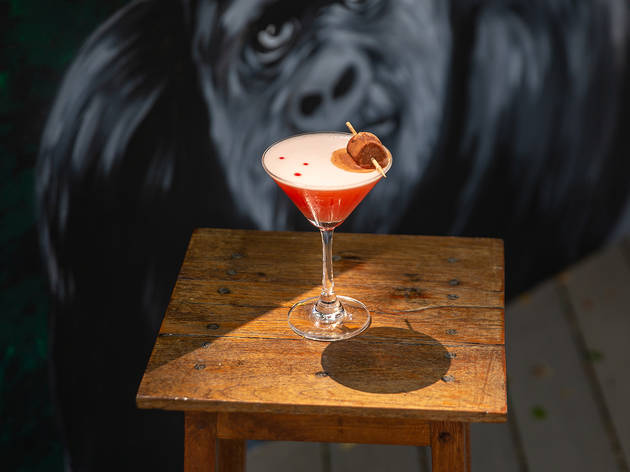 13/14
Tanisorn Vongsoontorn/Time Out Bangkok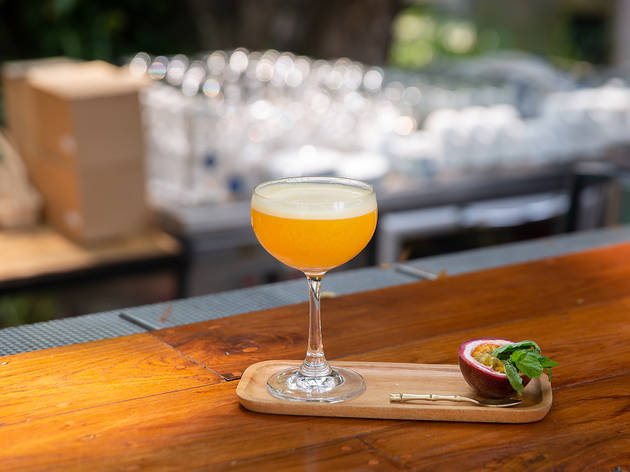 14/14
Tanisorn Vongsoontorn/Time Out Bangkok
Time Out says
The monkey pod is a huge tree that's also known by its other common names—rain tree or saman. It can fully grow to a height of 15 to 24 meters, its branched canopy extending to a maximum of 60 meters. As you can imagine, that's a lot of space for monkeys to reside, hence the name.
Seeing a monkey pod in the vast concrete jungle of Bangkok is highly unlikely, so the discovery of a mature tree in the heart of the city will probably incite curiosity. This natural wonder is nestled deep within Soi Sukhumvit 13, where it provides shade for Bangkok's latest hotspot for dining and drinking.
Lao-Isaan restaurant Monkey Pod takes its name from the lofty tree in its backyard. The structure itself is a western-influenced wooden house that was originally built about 75 years. Apart from the huge monkey pod tree, the house is also bounded by lush plants and a grassy patio.
Adding to Monkey Pod's allure is a range of food and drinks prepared under the direction of Lao-Thai head chef Thavisack "Dou" Phouthavong and restaurant manager & sommelier Jirakrit "Khun Tong" Oonjit. The duo noticed that authentic Lao cuisine was underrepresented in Bangkok, and it inspired them to come up with dishes that follow traditional recipes but are done with a modern twist.
To start, you have Lao Dog (B179), a signature dish that gives a Southeast Asian nod to the hotdog—spicy Isaan rice sausages are topped with Lao-style tomato relish. Nam Pla Waan Chicken Wings (B149), meanwhile, is a fun tapas-style dish that uses Thai fish sauce and sour green mangoes to glaze crispy chicken wings.
Choices for heavier fare include Klong Pai Chilli Chicken (B389), a chili-marinated chicken dish served with chimichurri sauce, and Moo Pa Ra Khao Pad Jeow Bong (B169), which pairs rice stir-fried with Lao-style chilli paste with fermented fish-marinated roasted pork. The latter may just be our favorite.
You can take a seat inside the old house and enjoy the refreshing AC and pleasant vintage decor, but the al fresco space is also equally inviting for those who want to revel in fresh air and be closer to the bar, which specializes in creative cocktails like watermelon juice-based Rumphung Rumphan (B299) and lip-smacking mocktails like spicy Tropical Spice (B149). Imported craft beers are also available.
Monkey Pod is no exception in the list of restaurants that have been affected by the chaos brought about by COVID-19. However, just like the robust tree it's named after, the restaurant remains resilient, and survives with whatever a good restaurant needs to endure: delicious food, tasty drinks and amazing vibes that help city-dwellers escape the urban bustle.
Details
Address:
27
Soi Sukhumvit 13
Khlong Toei Nuea, Watthana
Bangkok
10110

Price:
$$
Contact:
Opening hours:
11:30-21:30
Best selling Time Out Offers