1/8
Spirit Jim Thompson
2/8
Spirit Jim Thompson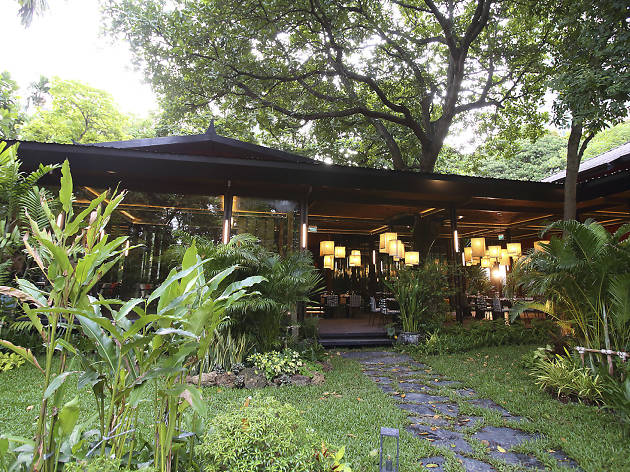 3/8
Spirit Jim Thompson
4/8
Spirit Jim Thompson
5/8
Spirit Jim Thompson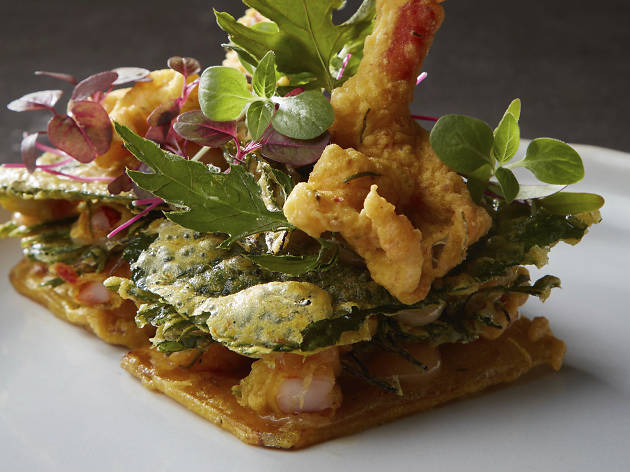 6/8
Spirit Jim Thompson
7/8
Spirit Jim Thompson
8/8
Spirit Jim Thompson
The city's newest Thai food venture by Jim Thompson
Deconstructing food is tricky, especially if you're trying to pick apart a complex and long-standing epicurean tradition like Thai cuisine. Oftentimes, the results turn out to be pretentious, over-conceptualized, underwhelming efforts that pique the ire of purists. Fortunately, this is not the case with Spirit Jim Thompson, the newly opened, eponymously named restaurant of the beloved silk company.
Food is not an alien concept to Jim Thompson. It opened a restaurant at the heritage Jim Thompson House 13 years ago, and the posh dining room has since become a food institution in Bangkok (we love their khao chae, pricey though it may be). The company also installed Cafe 9 in its Surawong headquarters and the avant-garde Bombyx at Siam Paragon. It even has a swanky restaurant in Singapore's Dempsey Hill. So it's no surprise that Jim Thompson has added another dining room to its growing portfolio. And yes, deconstruction is key to the savory offerings here.
Inspired by recipes developed in the royal court, combined with his knowledge of pan-Continental fare, Jim Thompson's culinary director and food expert Montri Virojnvechpant broke down the flavors that make up authentic Thai food to discover new ways to prepare and present it. Montri insists on using ingredients from the company's very own Jim Thompson Farm in Nakhon Ratchasima to guarantee the freshness and almost-chemical-free condition of the vegetables. Jim Thompson also commissioned food stylist Ekarin Yusuksomboon to present the dishes as edible works of art.
We got to try the six-course tasting menu on our visit (B800 for lunch, B2,000 for dinner). Each dish combines the best of two cultures, showcasing Western aesthetics while exploding with the truest Thai flavors. There's tum khao phod moung Korat, a modern reinterpretation of corn somtum presented in jelly form; goong chak pia, shrimp spring rolls that follow an age-old recipe prepared by the Sukhothai Palace kitchen; gaeng kra dang tom yam pla ga pong, a brothless sea bass soup in jelly form; spicy grilled Andaman prawn salad served with rice; and a dessert set of rare Thai snacks. For small eaters, a la carte dishes are also available for lunch and dinner.
The restaurant itself is also worth mentioning. Jim Thompson spared no expense in converting an old house in Soi Somkid. Leaving the trees untouched, interior designers dressed up the structure with East-meets-West decor, injecting warm hues and amazing printed fabric from the brand's collections.
You'll eventually get the idea after you've had a taste of both its food and décor. Spirit Jim Thompson is where the spirit of the brand's founder—a Westerner who developed a passion for Eastern culture—lives on.
Venue name:
Spirit Jim Thompson
Contact:
Address:
16
Soi Somkid, Chidlom
Bangkok


Opening hours:
Open daily 12:00-15:00, and 17:00-23:00