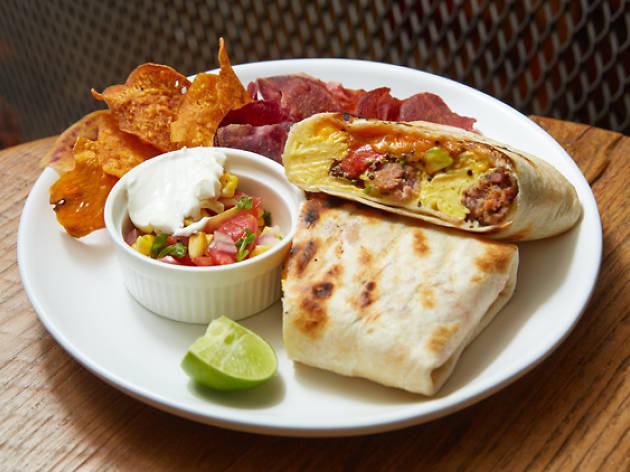 The best breakfast and brunch takeaway for delivery in Bangkok
Staying at home doesn't mean you have to skip brunch. These top hotspots are bringing their hearty comfort fare to your door
The best breakfast and brunch takeaway for delivery in Bangkok
This all-day breakfast joint in The Commons Saladaeng is devoted to eggs. Crackhouse offers an all-day breakfast and brunch-perfect menu that includes delicious breakfast burrito filled with goodies like scrambled eggs, crispy Tater Tots, sharp cheddar and your choice of either smoked bacon and chorizo. If you're a fan of pancake, you will definitely love Crackhouse's Crackgriddle – a take on the infamous McGriddles, or their pancake stack with blueberry as a sweet ending to your meal.
Contact Crackhouse via Line account @crackhouse or order from Lineman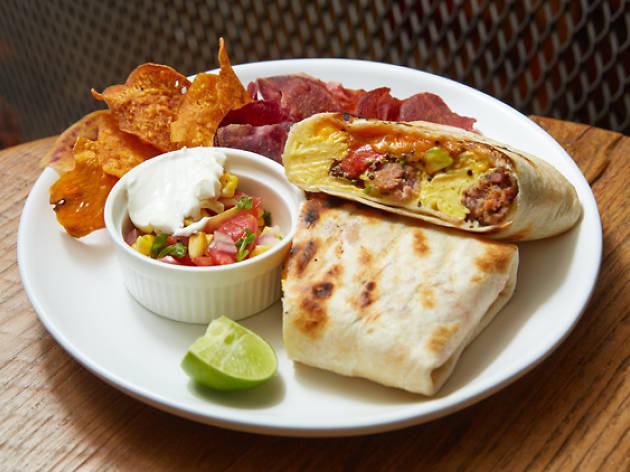 Bangkok's popular brunch spot is now offering delivery service. Expect brunch-perfect bites with international flavors like avocado on toast with poached egg, whipped feta and spiced nut; and omelette with crab and curry to enjoy alongside Luka's signature coffee items.
Contact 09 4868 2639 to order.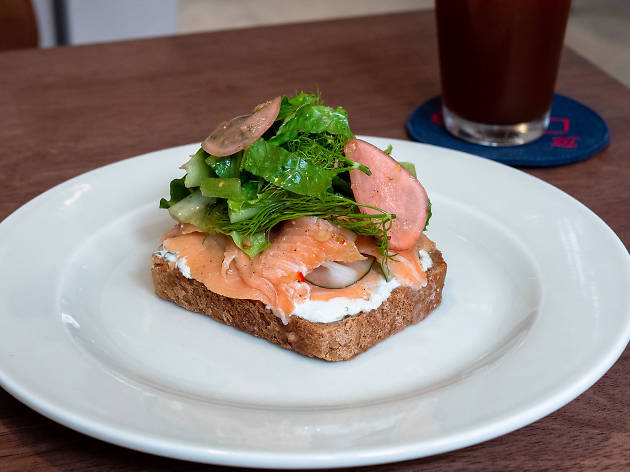 Kanta "Toiting" Siddidharm, who has experiences at Gaa, 80/20 and renowned Copenhagen restaurant Noma under her belt, delivers brunch-perfect bites that combine local flavors with Nordic influences, and emphasize homemade ingredients—all the breads are baked fresh daily (the sourdough with whipped butter is marvelous) and the pickles are made in-house. The food is simple but boasts a few unexpected twists.
Call 0 2058 2699 to order
Sarnies proves it ranks above other brunch destinations that serve pretty-looking, Instagram-friendly dishes by putting intricate details and a lot of heart and soul into its food. What you get are classic brunch dishes done right, but made with a few Asian twists. Winning dishes include eggs benedict with tom yum hollandaise sauce, and smashed avocado-topped sourdough with feta cheese, roasted tomatoes and dukkah.
Vistro has filled in a gap that seemed to be missing in the city's herbivore scene, offering the most creative takes on typical vegan fare. The vegan dishes here are so flavorful that a carnivore may even consider going full vegan after a meal. Don't miss the Vistro Dumplings, a moreish snack served with Taiwanese-style chili oil and gyoza sauce, and the Habibi Wrap, which stuffs marinated "chicken," iceberg lettuce, red cabbage, and bell pepper in a soft wheat tortilla.
Available to order Foodpanda and Grabman
The new branch of popular brunch destination Roast offers protein-rich and hearty brunch items such as Crab Cake Benedict with avocado and crispy potato; Seafood risotto with saffron and smoked pork rib with barbeque sauce.
Order from Foodpanda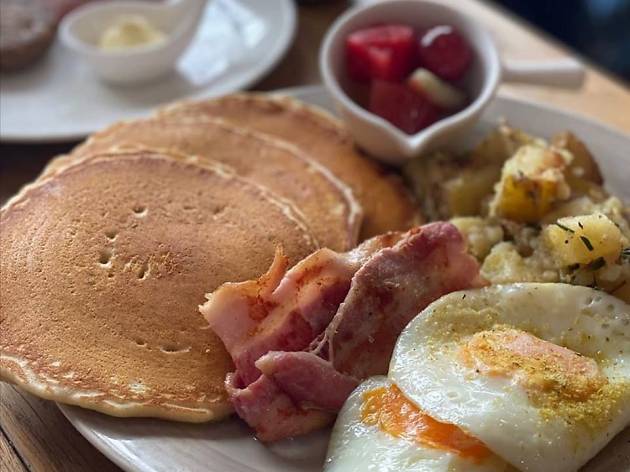 Breakfast Story
The breakfast menu at this casual dining haunt covers all-American favorites like fluffy scramble eggs, peanut butter and jelly French toast and giant stacks of pancakes. Health-conscious bites like granola bowls and banana with oatmeal are also on offer.
Available to order from Foodpanda and Grabfood
Thonglor's gin bar Just A Drink Maybe has moved to Sathorn and morphed into a brunch spot by day and cocktail bar by night. You can order drool-worthy brunch bites with unconventional flair like pumpkin with overnight oat, gyoza burger and cheesesteak sandwich, for at-home pleasure.
Contact Just A Drink Maybe Facebook page or Instagram to order
Trendy breakfast and brunch haunt has recently opened a new branch in Saladaeng and is now offering their lauded signature dishes for takeaway and delivery. Favorites include baked egg with chorizo, ham and tomato; as well as quinoa with cinnamon yoghurt. Coffee and cold pressed juice are also available.
Order from Lineman