Chang Live Park presents Time Out Love Bangkok Awards 2016: Concept stores/multi-label stores
Let's vote for your favorite select shop!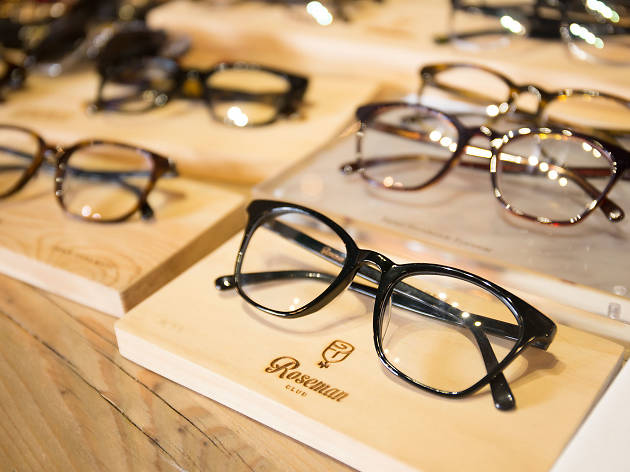 As one of the best shopping destinations in the region, Bangkok offers everything to everyone. However, one of the fasting-growing categories in recent years is undoubtedly the select shop where you can browse around various fashion and lifestyle products from around the world in one place. Here's the time to vote for the shop that does it well for you.
Vote for your favourite selected shops
The Adjective is one of the longest-running multi-label fashion stores in Thailand with several branches and impressive collections of denim shirts and pants from cutting-edge labels like Edwin and Nudie. It also retails hip accessories like Kanken bags, Happy Sock socks, and Swims shoes.
Read more
This giant bright space is where urban dwellers browse around curated lifestyle products—gifts, stationery, clothes, shoes, bags, jeans, tableware, home decor items—from selected Thai and European brands. Some of the merchandise are designed and produced exclusively for here.  
Read more
Award-winning fashion designer and businesswoman, Disaya Sorakraikittikul, has unveiled a new store for her namesake powerhouse brand, Disaya, at Groove@CentralWorld. Launched with the hashtag #disayaculture, this new shop, designed by celebrated architect Duangrit Bunnag and his team, isn't just a new retail space but a dressing room where Disaya women can come and have a 360-degree Disaya experience that includes fashion pieces, curated decorative items and special music playlists.
Read more
Local eyewear label Rosemanclub has ditched its original location in Sam Yam for a new, larger space in Sukhumvit Soi 31. Set behind a leafy façade and within a modern industrial architecture, the brand's new flagship store showcases Rosemanclub's complete eyewear collection as well as selected bags and apparel curated by its creative directors. A portrait of His Majesty King Bhumibol, which everyone remembers from the first store, is also reproduced here
Read more
Central Embassy's very own concept store is as cool as the shopping mall itself. Set behind giant wooden doors are selective fashion and lifestyle brands from around the world curated mainly by the shop's mastermind, Central Embassy MD Barom Bhicharnchitr. Besides an unmatched mix of top edgy labels you hardly find them elsewhere in Thailand such as Head Porter, Maison Kitsune, Thom Browne, and Delveaux, Siwilai also carries vinyl, stationery items, magazines, and skincare. Siwilai Cafe serves up all-day gourmet breakfast and provides a cozy balcony where you sip your coffee cups with a view of the garden of the British Embassy and Nai Lert Park.
Read more