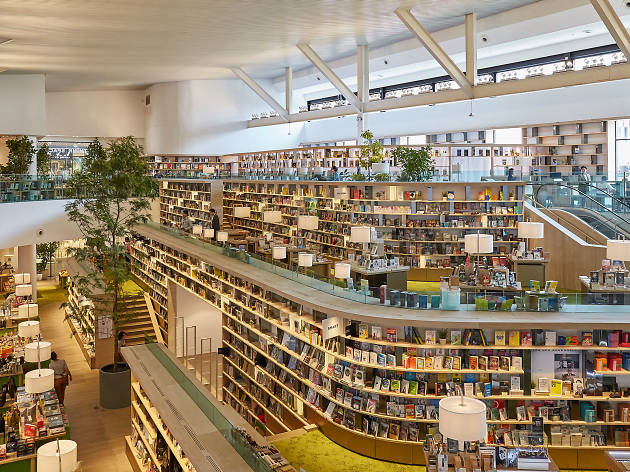 1/4
Think Space B2S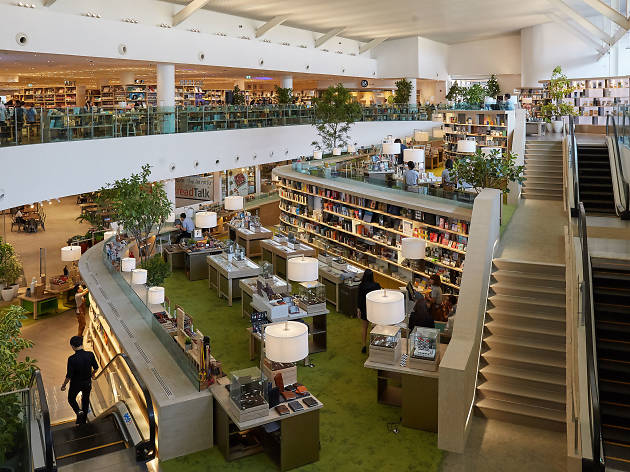 2/4
Think Space B2S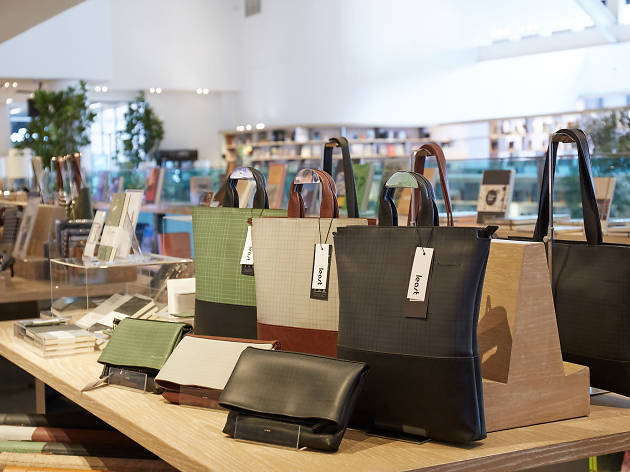 3/4
Think Space B2S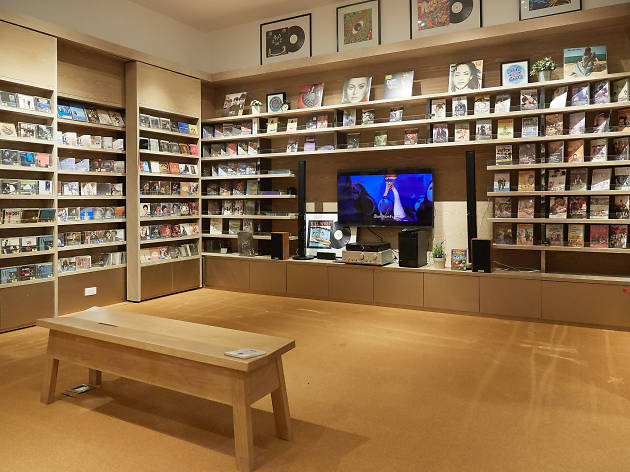 4/4
Think Space B2S
CentralFestival EastVille's Think Space B2S bookstore is every bookworm's heaven.
For months, we were lamenting the lack of a decent bookstore in CentralFestival EastVille. But then, the Ladprao shopping center finally unveiled its bookstore—and it's completely mind-blowing!
Called Think Space B2S, the massive lifestyle store has us thinking, for the first time this year, that living in the suburbs may not be such a bad thing after all. The Central Pattana poured in B400 million into this awe-inspiring 3,000-square-meter shop that's filled to the brim with books, magazines, stationery items, travel accessories, art supplies, headphones, speakers, CDs, vinyl and even home accessories.
Natural light filters in through skylights, brightening up a stylish, multi-level space dressed up with bleached wood floors and shelves, and small patches of greenery. There are plenty of spots to sit back, relax and peruse a book, and small workstations where you can work on your laptop. A Starbucks Reserve stands providing snacks and rare coffee brews.
Venue name:
Think Space B2S
Address:
CentralFestival EastVille
Praditmanutham Road
Bangkok


Opening hours:
Daily 10:00-22:00