1/6
Sereechai Puttes/Time Out Bangkok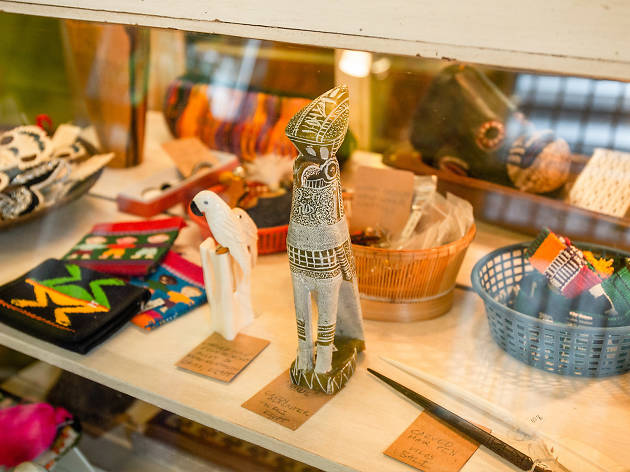 2/6
Sereechai Puttes/Time Out Bangkok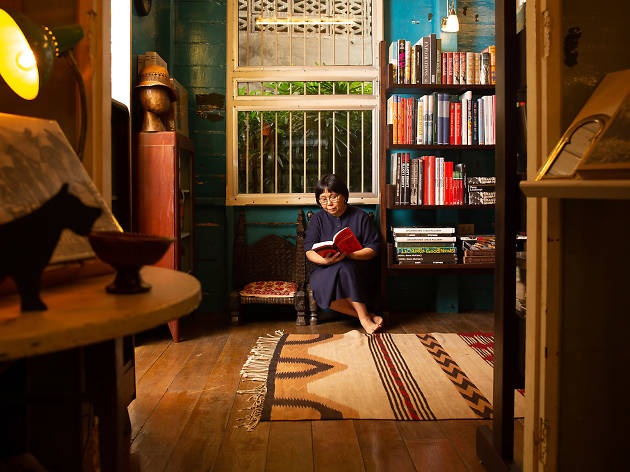 3/6
Sereechai Puttes/Time Out Bangkok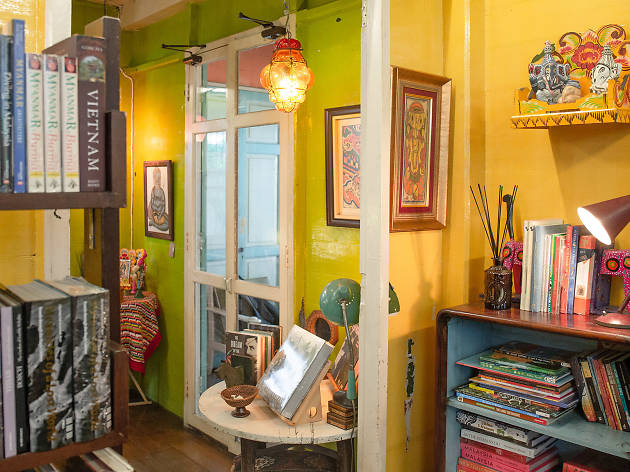 4/6
Sereechai Puttes/Time Out Bangkok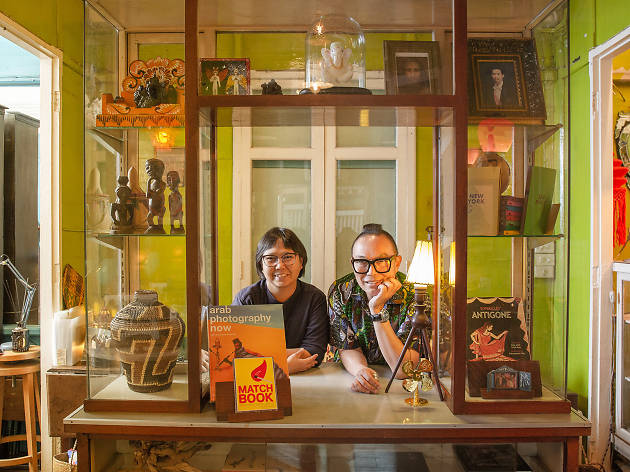 5/6
Sereechai Puttes/Time Out Bangkok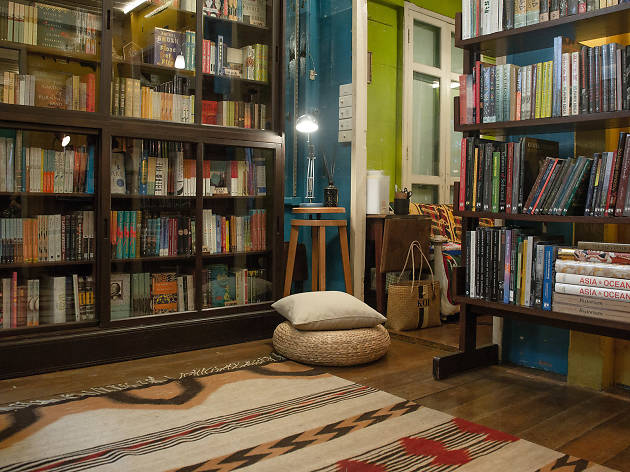 6/6
Sereechai Puttes/Time Out Bangkok
Time Out says
Swing open the doors at this old town bookstore and see the world through the eyes of celebrated fashion photographer, Nat Prakobsantisuk, and his writer sister
This old, charming wooden house on the peaceful Mahannop Street near the Giant Swing in the old part of Bangkok is the city's newest hotspot for aspiring globetrotters. The house has been converted into a lovely bookstore, inviting readers to "travel" the world through a collection of books that reflects the many facets of different cultures.
The masterminds behind this old town gem are celebrated photographer Nat Prakobsantisuk and his sister Sivika, both experienced travelers. The cozy space houses a wide selection of travel-related books, ranging from novels, to biographies, to cookbooks, to rare bindings collected from different countries.
"We have been wanting to open a bookstore for about a decade," Nat reveals. "Last year, we came up with the conclusion that we should start it at once, otherwise it would just be a dream project. We are not sure it will be a success. We may not gain much profit, but at least it will fulfil our lives."
Browsing through the impressive collection is akin to a going on small world tour. The bookstore is also home to memorabilia gathered from their trips, such as crafted dolls from Guatemala, Our Lady of Guadalupe dolls, colorful Ganesh figurines, as well as postcards featuring travel photos taken by Nat and Sivika themselves.
Details
Users say