Heads up! We're working hard to be accurate – but these are unusual times, so please always check before heading out.
The best things to do in Bangkok this month
Your guide to the best happenings and events in Bangkok this month.
Top events in Bangkok this month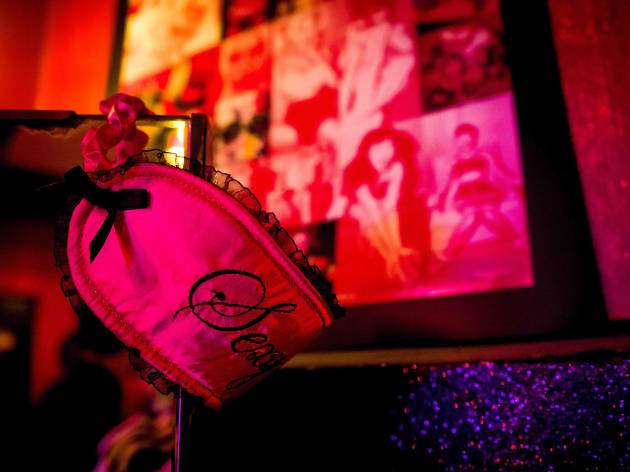 The only remarkable thing about the quiet alley of Soi Thonglor 6 is barber shop Black Amber (and its namesake bar opposite) where the city's hipsters come for preppy dos and to get their beards styled. But the discreet-looking barber shop actually houses Bangkok's first standalone sex shop, where all things kinky and erotic are up for grabs. Climb up the stairs to the second floor to access an emporium that reveals a fetish for risqué fashion and naughty things. An overspill of dazzlingly upmarket lingerie, latex rubber suits and sexy cosplay outfits make up most of the display, along with a selection of masks and hoods for "fun" role-playing. BDSM enthusiasts can also stock up for their playrooms with an array of equipment and restraints from celebrated adult-toy brands like Bettie Page and Fifty Shades of Grey (the line actually produces all the lust-fueling items featured in the movie), including bondage rope, "love rings," and furry butt plugs. You can ask to view more items other than what are on display. Have fun!
An old cat lounges on a shelf, a chillax song plays in the background, patrons softly engage in conversation. A Book With No Name is not just a bookstore; it's a gathering place for book lovers and like-minded individuals. A small bar serves hot drinks like its signature Espresso Nutella (B80), and cold beers are also available.
For more than 128 years, this Gothic-style church has been an iconic structure in the Talad Noi neighborhood and is, in fact, listed as a cultural artifact by the Fine Arts Department. It's Thai name, Wat Kalawar, is said to have been taken from the Portuguese word Calvario or Cavalry, the site where Jesus Christ was crucified. The Holy Rosary's interiors feature golden arches, massive stained glass windows, and statues of the Virgin Mary and Jesus offering a rosary to Saint Dominic and Saint Caterina.
After finishing the two-week of a massive renovation, Thonglor's luxury nightclub Beam is ready to entertain you and your posse with its cutting-edge beats and mind-boggling visuals. For the revampe, Beam taps New York-based design studio Snarkitecture to recreate the space. You wil see lots of square shapes as soon as you step close to the club. The new Beam welcomes you with loads of breeze blocks, the same material they put in the main room. Just look up and you'll see it. Architectural meshes can be seen a lot in the club. Customized seats and tables are added to the main room. Beam is a two-story venue that features different music genres on each level, and they have changed the music themes between the main room and the dalmation room. From now on, The dalmation room will feature house/techno DJS, while the main room will be taken over by hip hop. A bar doles out a variety of booze on both levels with more than 20 new drinks added to the menu, including Beam's recipe drinks, shooters and buckets. The price range is lower too, so you can drink a lot more. Getting start with shots, they come with six shot glasses to share. Our favorite was the easy-to-drink YaKult Soju (B580) that is the perfect choice for those who don't like strong tastes drinks. Opting to cocktails, try Jalapeno margarita (B280) that is covered with dried chilly and sugar, and Kaffir G&T (B280) the classic drink with a Thai twist. Will be there with many friends? Buckets are the perfect option with ch
Neilson Hays Library is Bangkok's—or perhaps Thailand's—longest-running, privately funded library. Though initially founded in 1869 as the Bangkok Ladies' Library Association, the neoclassical structure where the library now stands was only built in 1921. It was commissioned by Dr. Thomas Hays in remembrance of his wife Jennie Neilson, who, in her time, was one of the association's guiding forces. The building was designed by Mario Tamagno, the Italian architect who also created the blueprint for the Anantasamakhom Throne Hall. Throughout the years, Neilson Hays has proven to be more than just a library; it has become a cultural center of sorts for the city, hosting all kinds of activities and gatherings, from seminars to exhibitions.
Trail and Tail is one of the best communities for pet lovers in Thailand. With the area of 6,400 square meters, this venue provides full facilities for your little friends to hang out, such as indoor and outdoor dog parks, a pet hotel with 24-hour caretakers, and a pet-friendly café. There's also a shop where guests can buy premium products and HATO Pet Wellness Center—the very first pet clinic supervised by veterinarians.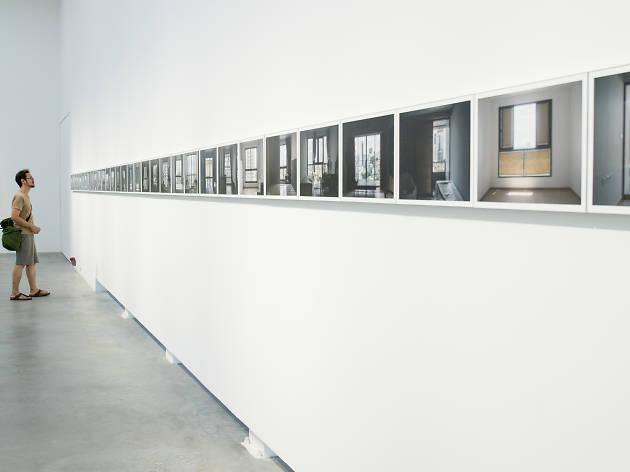 This modern, minimalist yet functional space projects artwork in various forms including installation art, illustrations, sculptures, paintings, live performances and films.
The Human Body Museum at the Faculty of Dentistry at Chulalongkorn University is more educational than spooky, featuring 14 preserved dissected bodies as well as internal organs donated through the Medical Doctor Soft House Company in Japan. The museum consists of two rooms, and each one displays bodies that have been cut open to show the internal parts and other multiple systems of the human body such as the nervous and digestive systems. A lot of details are given about the plastination process, in which liquid polymer is used to preserve human tissue, thus the intact bodies that you see in the museum. The experience may be disturbing for many, but it nonetheless gives a very graphic anatomy lesson and tells you how intricate the human body really is.
Show more