Heads up! We're working hard to be accurate – but these are unusual times, so please always check before heading out.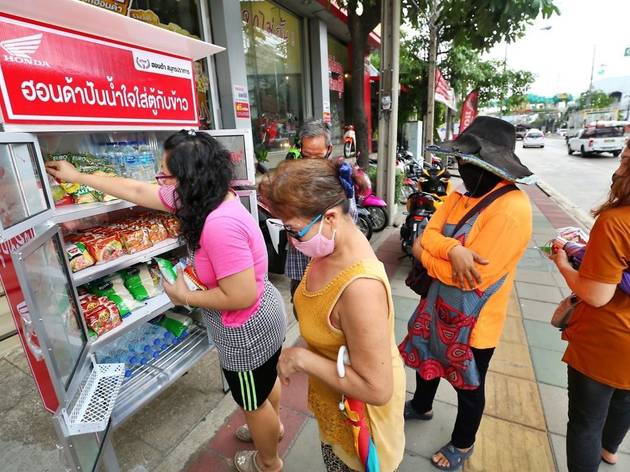 How Bangkokians are helping each other during this COVID-19 crisis
Help comes in many forms
The nationwide lockdown and curfew, part of the Thai government's measures to tackle the coronavirus crisis, has resulted in the closure of many businesses—both temporarily and entirely—and have taken a toll on working Thais. A shocking number of people (3-5 million as estimated by Economic Intelligence Center) are expected to be left unemployed.This distressing situation has been exacerbated by poor economic policies to subsidize businesses and the state's failure to distribute adequate food and aid during the lockdown.
In these tough times, the kind-hearted nature of Thai residence is once again shining through. Many have banded together to help those in need, with some donating food and necessities to feed the impoverished and others setting up digital community services like food delivery platforms that benefit both sellers and consumers.
Here are some of the ways Thais are working together to bring comfort to others in the time of COVID-19.
RECOMMENDED: How Bangkokians plan to adapt to the new normal lifestyle
How Bangkokians are helping each other during this COVID-19 crisis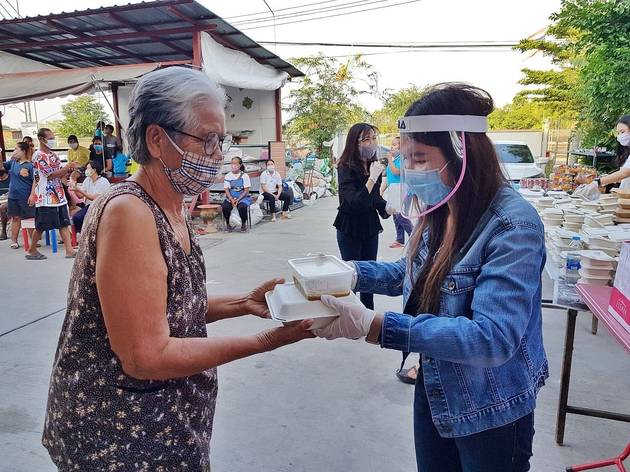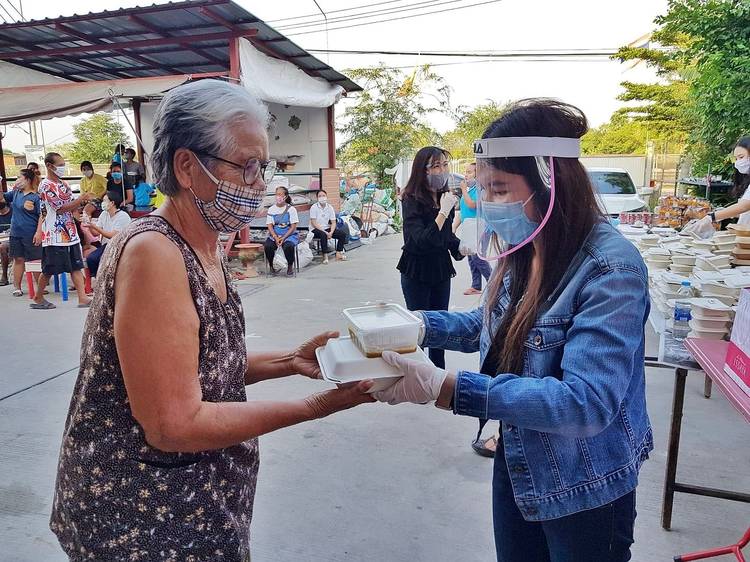 COVID Thailand Aid
Volunteers helping the vulnerable
COVID Thailand Aid and COVID Relief Bangkok are some of the volunteer groups that have sprung up during the pandemic to help those who are most affected by the threat of coronavirus. Comprised of both Thais and expats, these groups collect essential items such as food, medicine and hygiene products, and distribute them throughout some of the poorest neighborhoods in the country, with a particular focus on the elderly, sick and disabled. Check out their Facebook pages to get more information on how to donate or volunteer.
Deepanker Khosla
Gourmet chefs coming together to cook for medical workers and people in need
Deepanker Khosla, the chef and owner of Haoma took inspiration from the World Central Kitchen initiative by international celebrity chef Jose Andres and started #NoOneHungry, an initiative that provides meals made with immunity-boosting ingredients like ginger and turmeric to those struggling to make ends meet. Meanwhile, Chef Chalee Kader of 100 Mahaseth and Holy Moly has set up 100 Smile Meals, which distributes meals to affected communities and medical frontliners.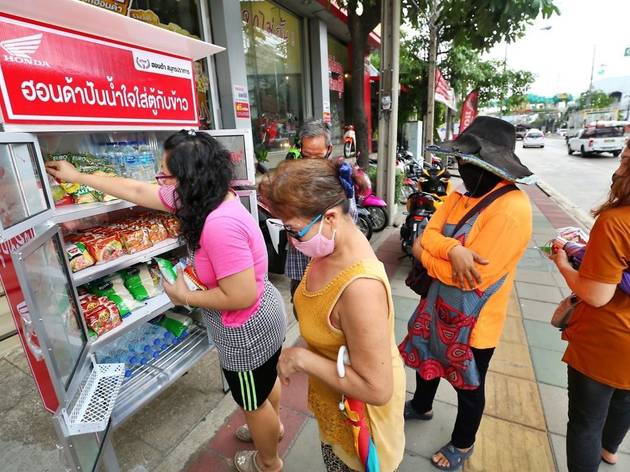 Honda
Donating through "community pantries"
Walking along the sidewalks of the city, you may have noticed the presence of makeshift "shelves" filled with food and essential items. This movement has been dubbed Community Pantry or Pantry of Sharing, and was initiated by businessman Supakit "Bank" Sulchartvijit, who set up his first "pantry" along Soi Sukhumvit 71 and quickly inspired others throughout to do the same. These shelves encourage those heavily affected by the lockdown to discreetly take food and other items they need in order to survive. However, many critics and netizens have questioned the approach, pointing out that it as an "unsustainable" way to tackle the problem and shaming people who take "too much."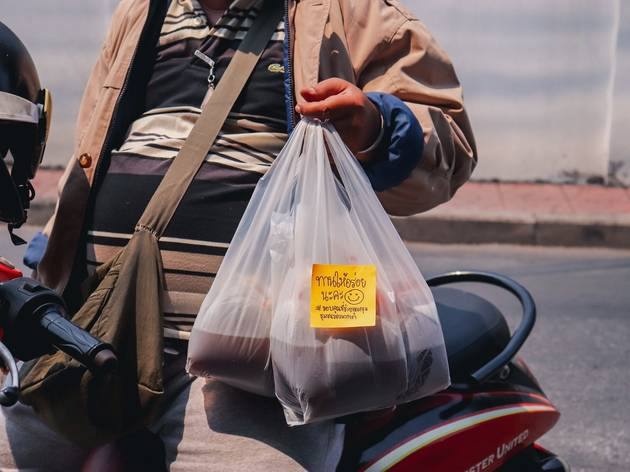 Locall.bkk
Helping street food vendors sell meals online
The lockdown has forced people off the streets and encouraged hungry residents to rely on delivery orders for sustenance. This has greatly affected street food vendors, many of whom are unable to ply their trade because they are not digital-savvy and are unable to establish a presence online. Social initiative Locall, with the help of food delivery platform Rine, has come to the rescue, acting as a bridge between online consumers and street food uncles and aunties in Pratupee, Yaowarat and Nanglinchee. Vendors in Nang Leung Market benefit from the help of Baan Nang Leung, a food delivery service that purchases food sold in the market and delivers them to buyers via Lineman.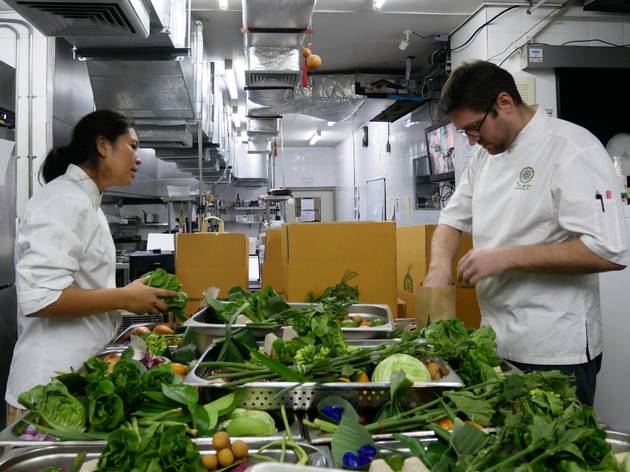 Bo.lan
Connecting Bangkokians with farmers
The crisis has also affected a lot of farmers, with the export of agricultural products put on hold and many restaurants no longer putting in as much nor any orders at all. To help the hard-hit agricultural sector, a few restaurateurs have become mediators between small producers and consumers, selling foods items at fair prices with all the profits going directly to the former. These include Supaksorn Jongsiri, the chef/owner of Sorn and Baan Ice, who is selling fruits and organic eggs from his restaurants; and Duangporn Songvisava and Dylan Jones, the chef couple behind fine-dining restaurant Bo.lan, who have come up with Community Supported Agriculture (CSA) boxes containing fresh vegetables, fruits and meats sourced from their suppliers.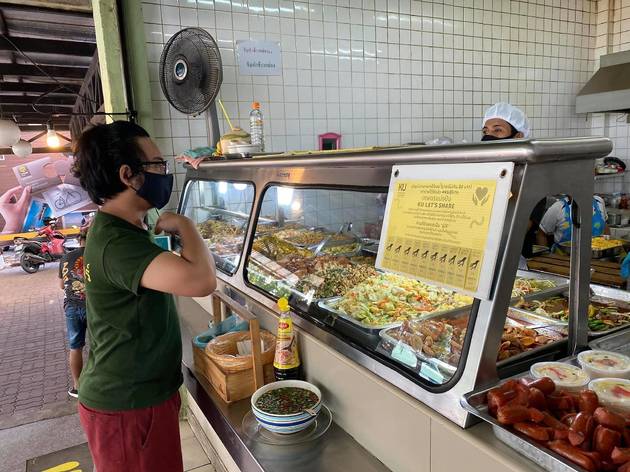 Pay it Forward Thailand
Paying for someone else's meal
In order to fill up empty stomachs during these trying times, an initiative called Pay it Forward is providing opportunities for customers of eateries and street food vendors to sponsor the meals of those who are unable to pay for their food. Anyone who wants to help can print coupons from the Pay it Forward Facebook page and use these to buy a meal for someone else at participating eateries. For the full list of participating restaurants, check out Pay it Forward Thailand's Facebook page.