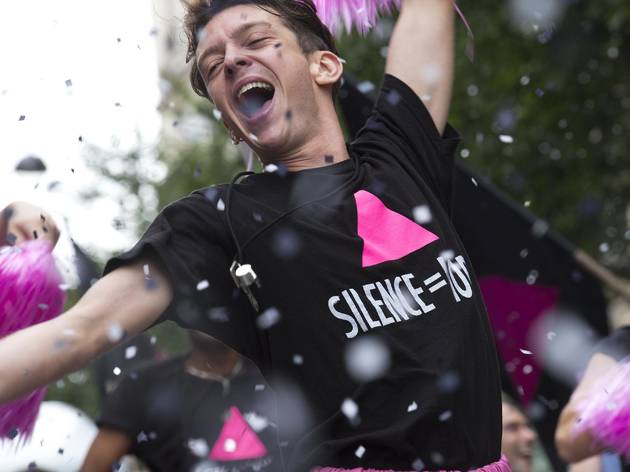 Bangkok Screening Room curates LGBT movies from around the world to celebrate Pride Month and diversity.
Independent cinema Bangkok Screening Room curates notable, award-winning movies from around the world for its inaugural LGBT+ Film Festival this July.
The festival spotlight is trained on 120 Beats Per Minute (5 Jul), a French drama that throws us into the AIDS crisis in 1990s Paris. The film premiered at Cannes Film Festival 2017, where it received critical acclaim and won many awards, including the Grand Prix. It also won the Best Film at the Cesar Awards, the French Oscars, in the same year.
Other not-to-be-missed features include Tom of Finland (3 Jul), the biography of artist Touko Laaksonen, who flaunted his sexual preference in a time when homosexuality was considered a crime by creating homoerotic drawings under the pseudonym Tom of Finland; Signature Move (5, 8 Jul), a coming-of-age movie that portrays a Muslim woman trying to balance caring for her TV-obsessed mom with falling in love with a female wrestler; and The Wound (6 Jul), the South African entry to the 90th Oscars' Best Foreign Language Film category that illustrates the relationship between two young men within the context of the African Xhosa culture.
The event will also feature talks regarding LGBT issues.