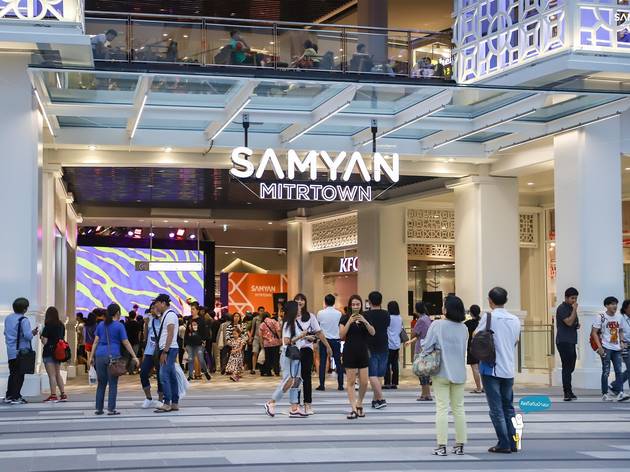 1/5
Samyan Mitrtown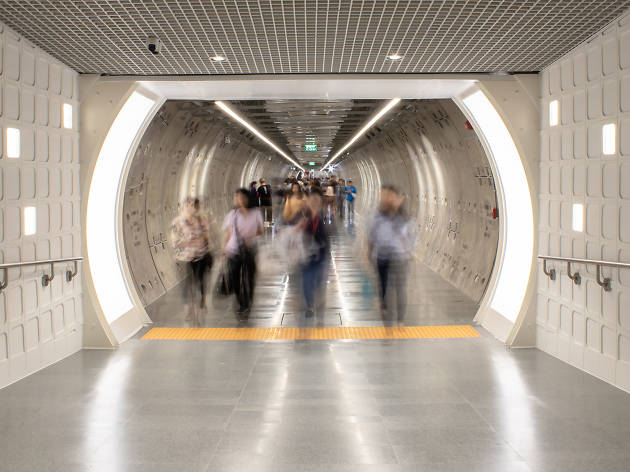 2/5
Tanisorn Vongsoontorn/Time Out Bangkok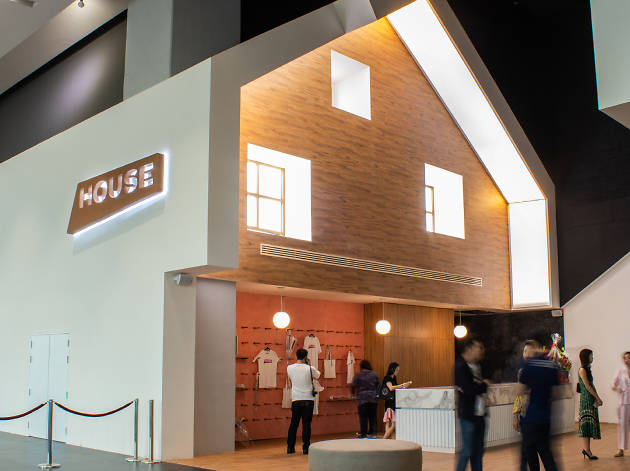 3/5
Tanisorn Vongsoontorn / Time Out Bangkok
House Samyan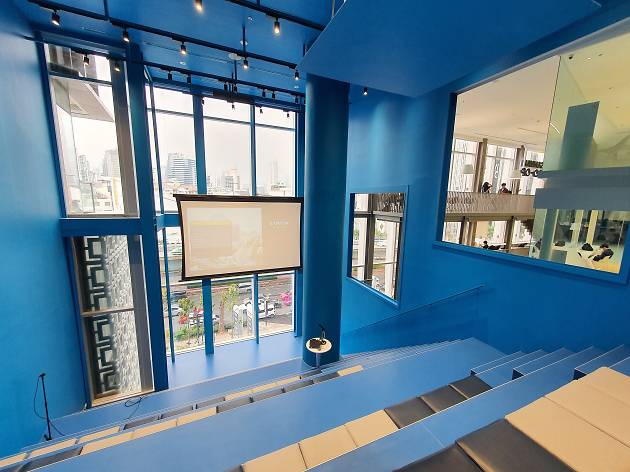 4/5
Top Koaysomboon/Time Out Bangkok
Samyan CO-OP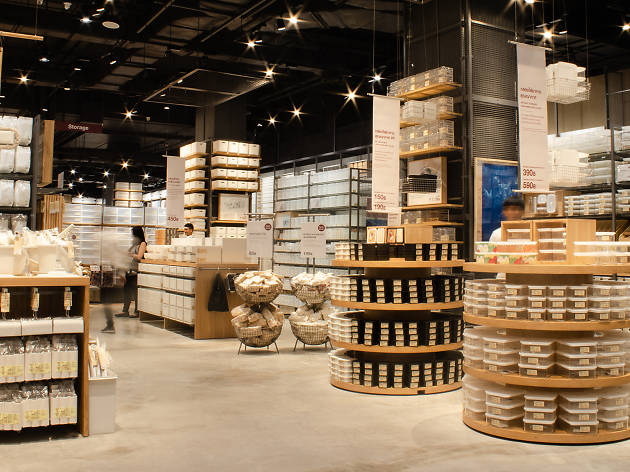 5/5
Tanisorn Vongsoontorn/Time Out Bangkok
Muji Samyan Mitrtown
Time Out says
A few years ago, shophouses along the commercial district of Samyan were swept away to make way for the construction of Samyan Mitrtown, the latest in a long line of mixed-use complexes popping up all over Bangkok.
The name Mitrtown is a bilingual collision of mitr, which means "friend" or "friendly" in Thai, and town. A "friendly town," if one is being painstakingly literal.
Samyan Mitrtown is hoping to include the likes of office workers, university students (it's situated right next to Chulalongkorn University), and insomniacs in its circle of friends by offering affordable restaurants, cute stationery shops, trendy boutiques, a state-of-the-art movie theater and, most importantly, cafes that are open around the clock.
The first and top floors pack in the familiar restaurant chains such as Pepper Lunch and Yayoi. Head to the food court if you are the type to browse around for food. Managed by MBK, Samyan Food Legends gathers a wide selection of Bangkok's best shophouse restaurants including, appropriately enough, those that had to close down when the complex was built—Pheng Chicken Noodle, Hi Sheng Fishballs and Nai Ying Pork Soup.
Apron Walk in the basement introduces you to the new age of grocery shopping. The sizable shop, painted in a color palette reminiscent of Wes Anderson's films, is where you can load up on grains, tea leaves, and various kinds of sundry. There's a corner where you can have your rice polished onsite, and a refill station where you can fill up your own containers with shampoo, detergent and many household products.
The ground floor is home to the biggest Muji store in Thailand to date, providing space for the country's first Muji-branded coffee counter and bookstore. On the third floor is Medium & More, a hip stationery and craft store where you could probably spend hours just browsing through little cheap and cheerful pleasures. Perched atop it is the famed independent cinema, House.
Night owls will definitely love the 24-hour zone, which highlights cafes and diners that are open all-day and all-night long, as well as Samyan Co-op, a massive 24-hour coworking space that you can use free of charge (you need to download the mall's Mitr app, though), and Mind Space, a 24-hour bookstore operated by the Naiin bookstore chain.
Before you leave, don't forget to snap up pics of the glass-bottomed MRT tunnel that's become Bangkok's latest Instaspot.
Details
Best selling Time Out Offers