World Gourmet Festival 2020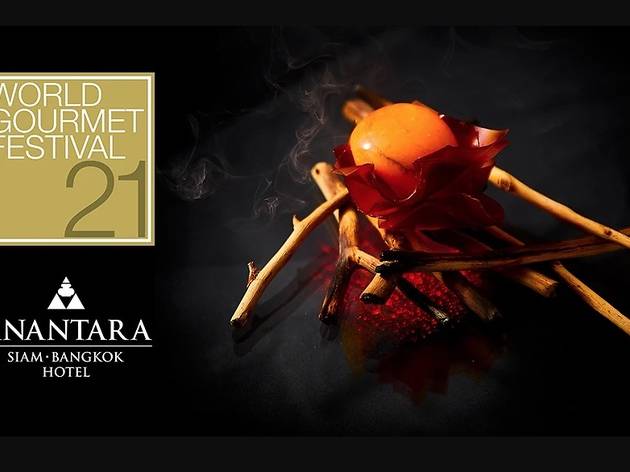 Time Out says
The 21st annual World Gourmet Festival has found its way back to the food and wine scene in Bangkok despite the pandemic hit and anti-government protest. This year, the organizing team has attempted to step up the game by revamping its usual features while introducing a new one that, we have to say, definitely catches our attention.
For the 2020 edition, there will be over 11 renowned chefs taking turns to create a special menu just for this event. GAGGAN's head chef Gaggan Anand, with his long-kept dream of becoming a French cuisine chef, will create his take on la cuisine française with an 18-course menu for guests. Meanwhile, Indian chef fellow Garima Arora from one Michelin-starred GAA will create a five-hour-long brunch for the World Gourmet Brunch segment.
In addition, Chef Inoue Manabu from one Michelin-starred Ginza Sushi Ichi, Chef Andy Ricker from Pok Pok (a one Michelin-starred Thai restaurant in the USA), Chef Vishit Mukura and Chef Kewalin Pithayanukul from Royal Osha will also join in the festival.
But the main highlight is a charity dinner hosted by refugee families. Na Projects is the organization that helps refugees who are currently residing in Thailand and awaiting resettlement in new countries by giving them learning and job opportunities during their layover. This year, they have brought five refugee families from Ethiopia, Pakistan, Palestine, Sri Lanka, and Vietnam who currently reside in Thailand and are awaiting a resettlement in new countries to host Urban Refugee Dinner for guests of World Gourmet Festival so that they can experience culinary culture from foreign countries. Proceeds from this particular dinner will be direct to these participating refugees.
World Gourmet Festival 2020 will take place from November 4 to 8, 2020 at Anantara Siam Bangkok Hotel. For more details and reservation, please call 0 2126 8866 (ext. 1201) or visit this link.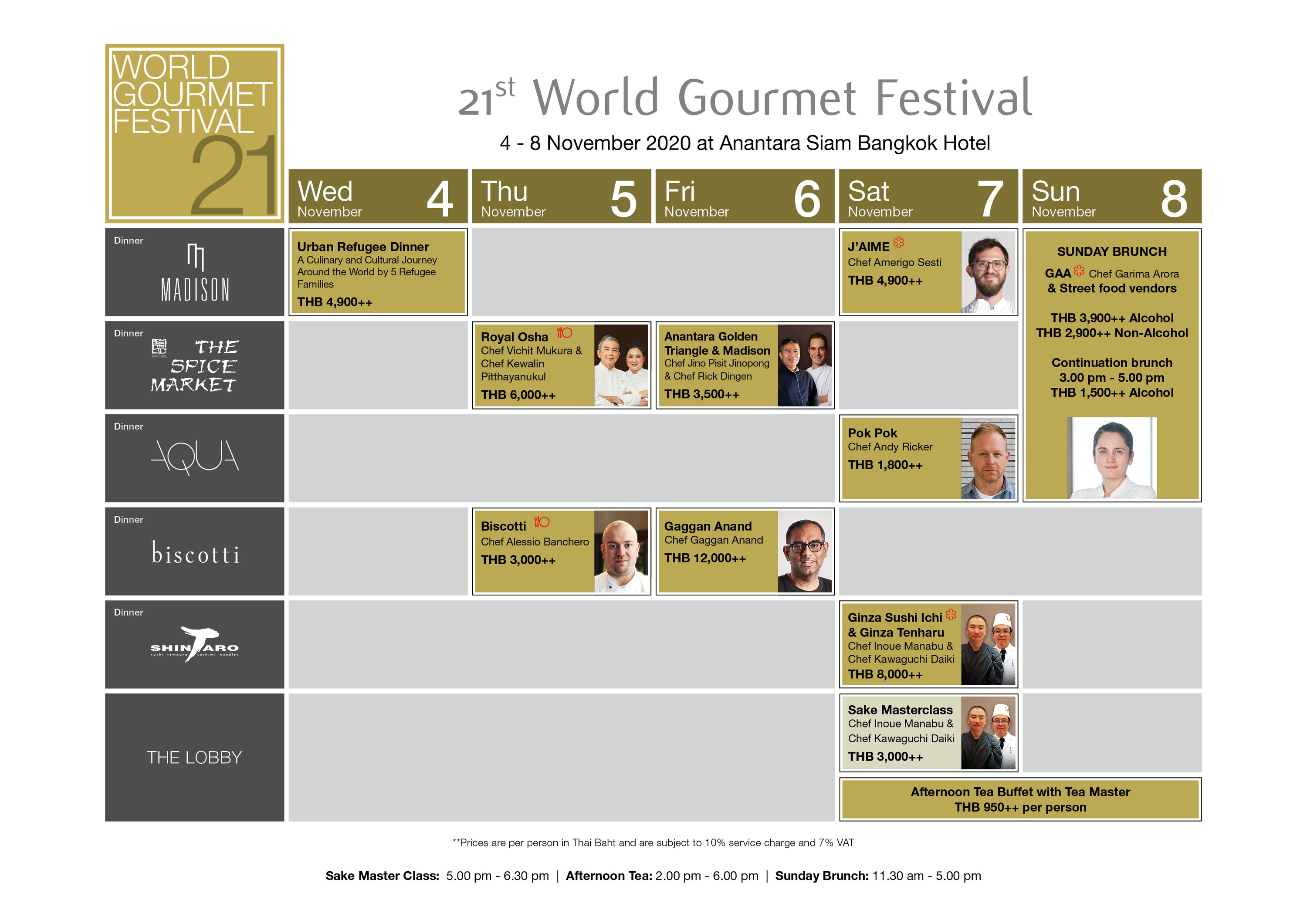 Details