5 reasons why you should visit the Maldives
We roamed the atolls and discovered why the Maldives is the destination of the moment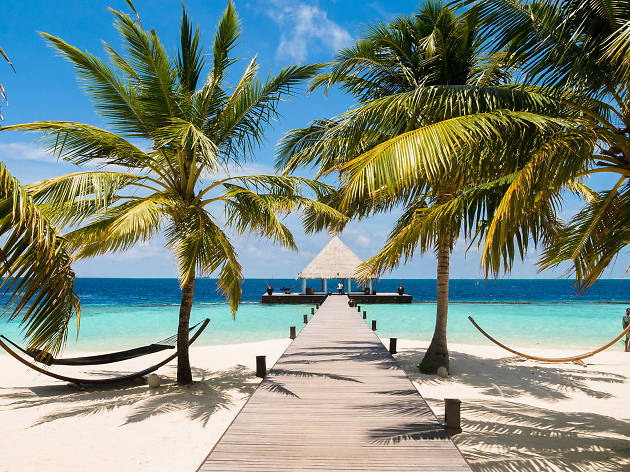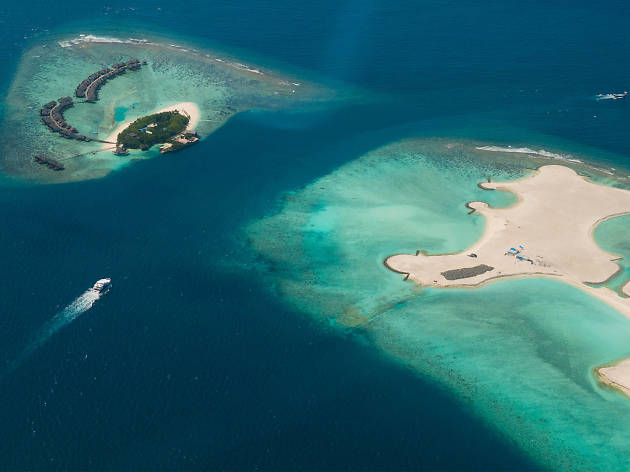 Pavitch Theeraphong/Time Out Bangkok
You can now fly cheaper to the atolls of Maldives. Ain't that fabulous?
Situated in the Indian Ocean, this South Asian island country is a dream destination for those seeking a romantic getaway or relaxed beach stays. Flying to the Maldives used to be costly but that's not the case now as there are now plenty of flights, both direct and indirect, from Bangkok. Apart from full-service airlines such as Bangkok Airways (roundtrip from B19,240) and SriLankan Airlines (roundtrip from B11,840, operating via Colombo), the Maldives has recently welcomed low-cost carrier, Thai AirAsia (roundtrip from B6,380), which commenced daily flights from Bangkok in August. The four-hour direct flight takes off from Don Mueang International Airport and lands at Velana International Airport in Malé, the capital city of Maldives. From here, tourists take either a speedboat or a seaplane to their resort on island of choice.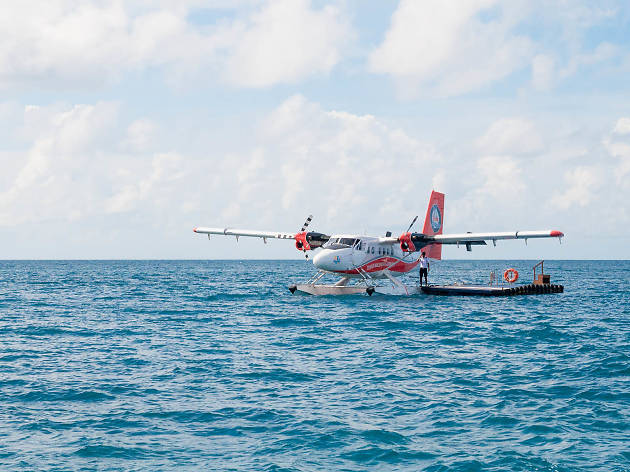 Phavitch Theeraphong/Time Out Bangkok
It's your chance to enjoy a seaplane experience and picturesque view from the sky
Unlike other archipelagic countries, the Maldives is made up of 26 atolls—a ring-shaped coral reef encircling a lagoon—and over 1,000 islands. Offering picturesque views of white-sand beaches and the luminescent sea from every angle, the Maldives looks uniquely different and breathtaking whether you're on the beach, in your villa or even up in the sky. A seaplane adventure is a must when you're in the Maldives as it's one of the best ways to admire its stunning beauty. Fortunately, many resorts require you to board the compact plane to get to your destination, one of them is the Centara Grand Island Resort & Spa in the South Ari Atoll . Upon arriving at Velana International Airport, your hotel representative or tour operator will take care of your check-in, bag drop and transfer to the terminal of Trans Maldivian Airways. All you need to worry about is getting your boarding pass and camera ready; once you're up in the sky, be prepared to snap away the view of a lifetime. Note: Transportation can be delayed as the pilot will not fly in poor weather and during high tide.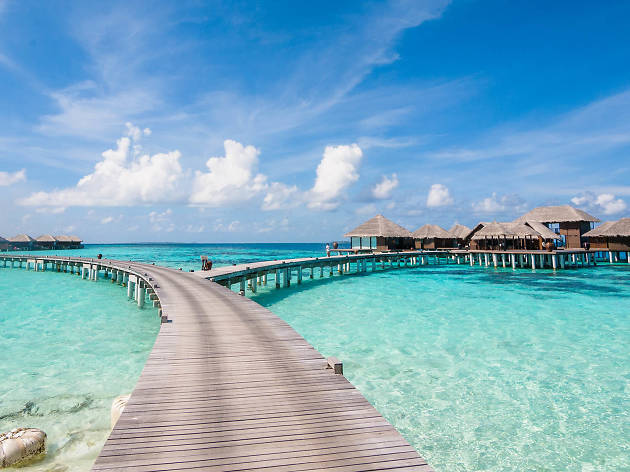 Pavitch Theeraphong/Time Out Bangkok
Maldives is what dreams are made of: picture-perfect vistas and extra-luxurious stays
Setting itself apart from other beach destinations, the archipelago nation has about 100 resorts, most of which are located on its own private island—which means your privacy is guaranteed even in resorts with full occupancy. All resorts promise the same thing wherever you are: visually-stunning scenery featuring lush greenery, pristine beaches and screensaver-perfect azure lagoons. Complementing all the natural beauty is the fact that most resorts offer luxurious accommodations, be it a beachfront villa with direct water access or a dreamy over-water bungalow. From mid-range options like Centara Ras Fushi Resort & Spa to the five-star Coco Palm Bodu Hithi where luxury is taken to the next level, these resorts offer a choice of half-board or full-board dining and drinking packages.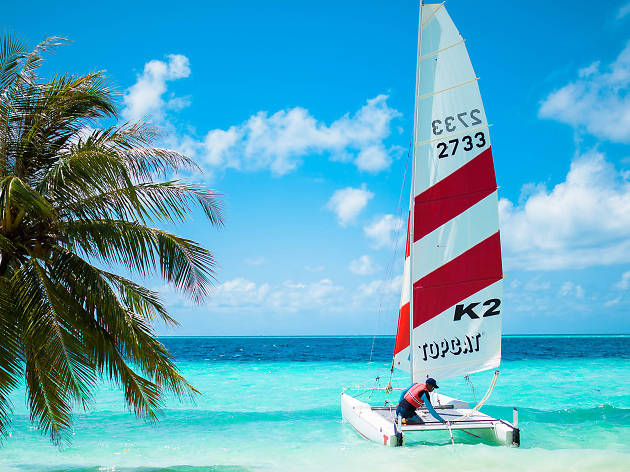 Biyadhoo Island Resort
The Maldives is not only for couples on honeymoon
The Maldives may be portrayed as the perfect destination for honeymooners and couples but it has much more to offer than warm weather, charming views and a romantic atmosphere. As you can guess, the Maldives is known for having one of the best marine ecosystems in the world. It's the perfect destination for ocean lovers as you can snorkel or even dive from the terrace of your villa in most hotels and resorts (with a strict rule to protect nature at all cost, of course). The archipelago's waters is a treasure trove of pristine coral reefs, colorful fish, sea turtles, reef sharks, dolphins and manta rays. The Maldives is also a great getaway for groups of friends or a family as it offers a wide range of activities that people from every age group and with different interests can enjoy. Most of the hotels and resorts provide non-motorized water sports (to avoid disturbing the sea life) ranging from surfing to sailing to paddling, while some places offer excursions, fishing trips and group activities (they have movie nights at Centara Ras Fushi Resort & Spa).
Biyadhoo Island Resort
You can go budget-friendly at the Maldives, too
You may have heard that the Maldives is only reserved for wealthy travelers who can afford to splurge on private islands and luxurious resorts with heftily priced over-water villas. This is actually a myth. The Maldives offers all types of resorts to suit every budget. Accommodations like Biyadhoo have basic, fully-equipped rooms amidst one of the most beautiful house reefs in the archipelago. A night here will only set you back about US$90 (B3,000) per person for a night with all meals included. It's also the perfect budget-friendly base for watersport buffs or the divingpassionate. Also, if you can wait a little longer, most luxury resorts in the Maldives offer a drastic discount during the off-peak season (May to August). Despite the chance of short periods of rainfall, the weather in the Maldives tends to be sunny and clear throughout the year.
More to explore