Three things to do at Inle Lake
Shan State freshwater lake awaits your exploration.
Myanmar has an abundance of gorgeous natural attractions just waiting to be explored. Reaching these destinations is becoming more convenient as infrastructure and transportation steadily improve in the country. A short flight into Heho Airport and a one-hour car ride will take you to Shan State, the massive territory bordering Laos, China, and Thailand that's primarily inhabited by the Tai ethnic group. One of the most popular tourist attractions in the area is Inle Lake, Myanmar's second-largest freshwater lake. Situated 875 meters above sea level and surrounded by picturesque hills, the pristine attraction has been listed as a UNESCO Biosphere Reserve sine 2015 Its shores and waters providing a sanctuary where locals can build their habitats, hunt for fish and grow vegetables. Make sure to include these three things when you visit this captivating attraction.
Things to do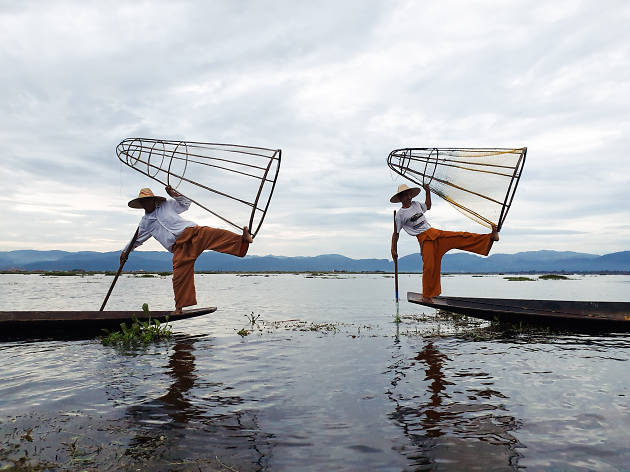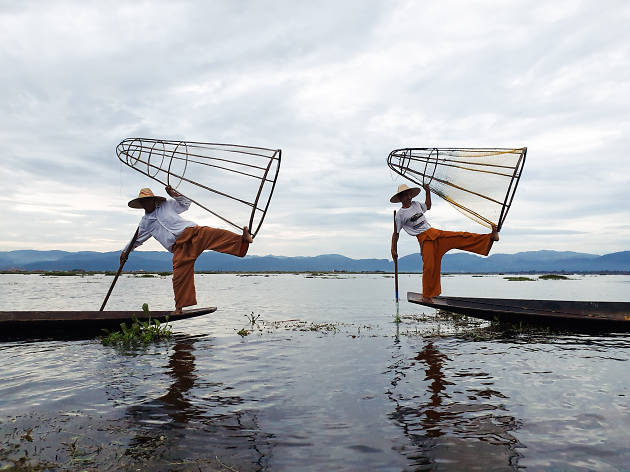 Take a cruise to get a glimpse of the life of local fisherfolk
Inle Lake is populated by fishermen who get around using a unique rowing technique—they stand on one leg at the front of the boat and wrap their other leg around an oar to paddle. This unusual technique allows them a better view of the fish they're trying to catch, and to avoid the reeds and water plants that grow in the lake's shallow waters. Hop on a long tail boat and cruise down the length of the lake to see this sight.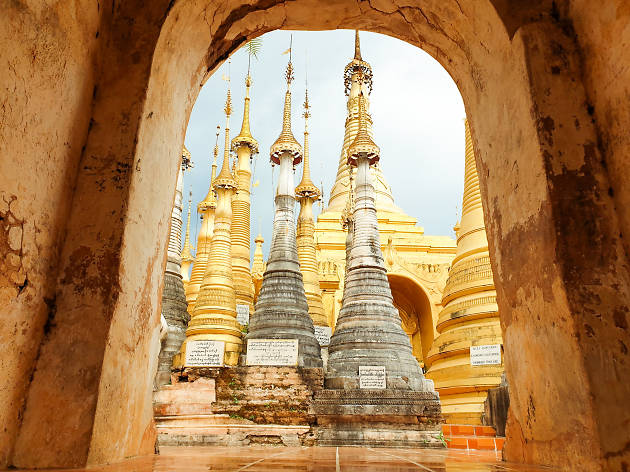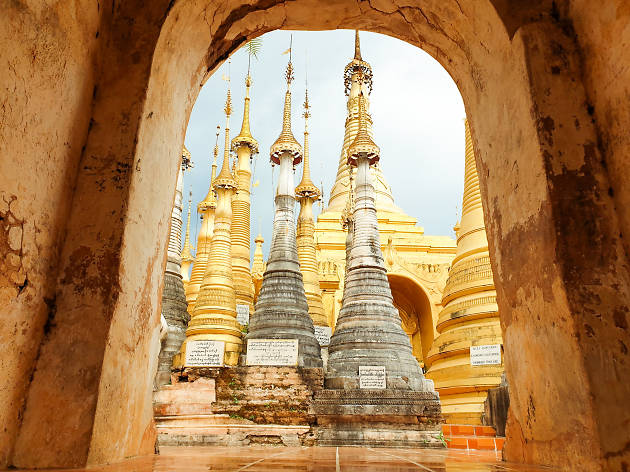 Explore the pagodas at Indein Village
Two of the prettiest sites in the Inle Lake area are Ngaung Ohak, a forest with crumbling old pagodas, some of which still retain impressive mural details and stucco carvings, and Shwe Inn Thein, a group of pagodas whose history can be traced back to the reign of Buddhism patron King Ashoka in the third century.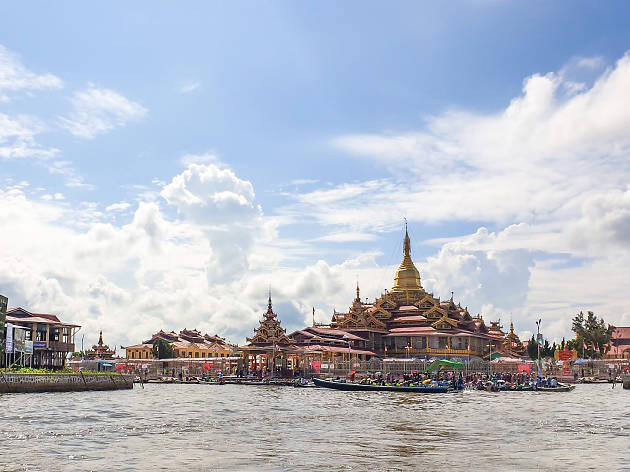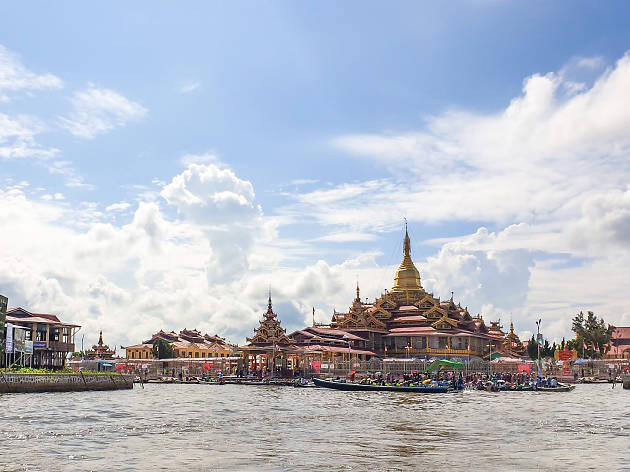 Pay your respects at sacred religious sites
The villagers residing around the lake are Buddhist so it's not surprising to see temples and Theravada monasteries along its banks. The most revered site is Phaung Daw Oo, a monastery that houses five sacred gilded Buddha images. If you come during the tail end of Buddhist Lent (from the end of September to October), you'll see these Buddha images being paraded on a swan-shaped Karaweik boat to different villages.
Stay
After a day of exploring the wonders of Inle Lake, come back to the comfortable and luxurious surrounds of Sofitel Inle Lake Myat Min. Situated 47 kilometers from Heho Airport, the resort is the first Sofitel-owned property in Myanmar and can be accessed either by boat or by car.
The entire resort blends harmoniously with its natural surroundings. All rooms are built like the stilted houses dotting Inle Lake and are beautifully furnished with bamboo, rattan and silk details. An artificial lake is situated right in the middle of the grounds and is the setting for a hydroponic vegetable farm.
These vegetables are used to enhance the dishes at the resort's three restaurants. Pavilion serves modern Burmese in a fine-dining setting, while Kwee Zeen is your destination for international cuisine. The health-conscious should head to Roots where organic local ingredients star in Burmese fusion creations.
140102 Thalae Oo Village, Inle Lake, Nyaung Shwe, Myanmar. Sofitel.accorhotels.com.