The holidays provide a wonderful opportunity to celebrate and pass down cherished family food traditions across generations. Sharing these special dishes create lasting memories for all of us and at Time Out Market Boston our chefs are sharing the inspiration behind some seasonal dishes that we can enjoy this year.
Strawberry Sufganiyot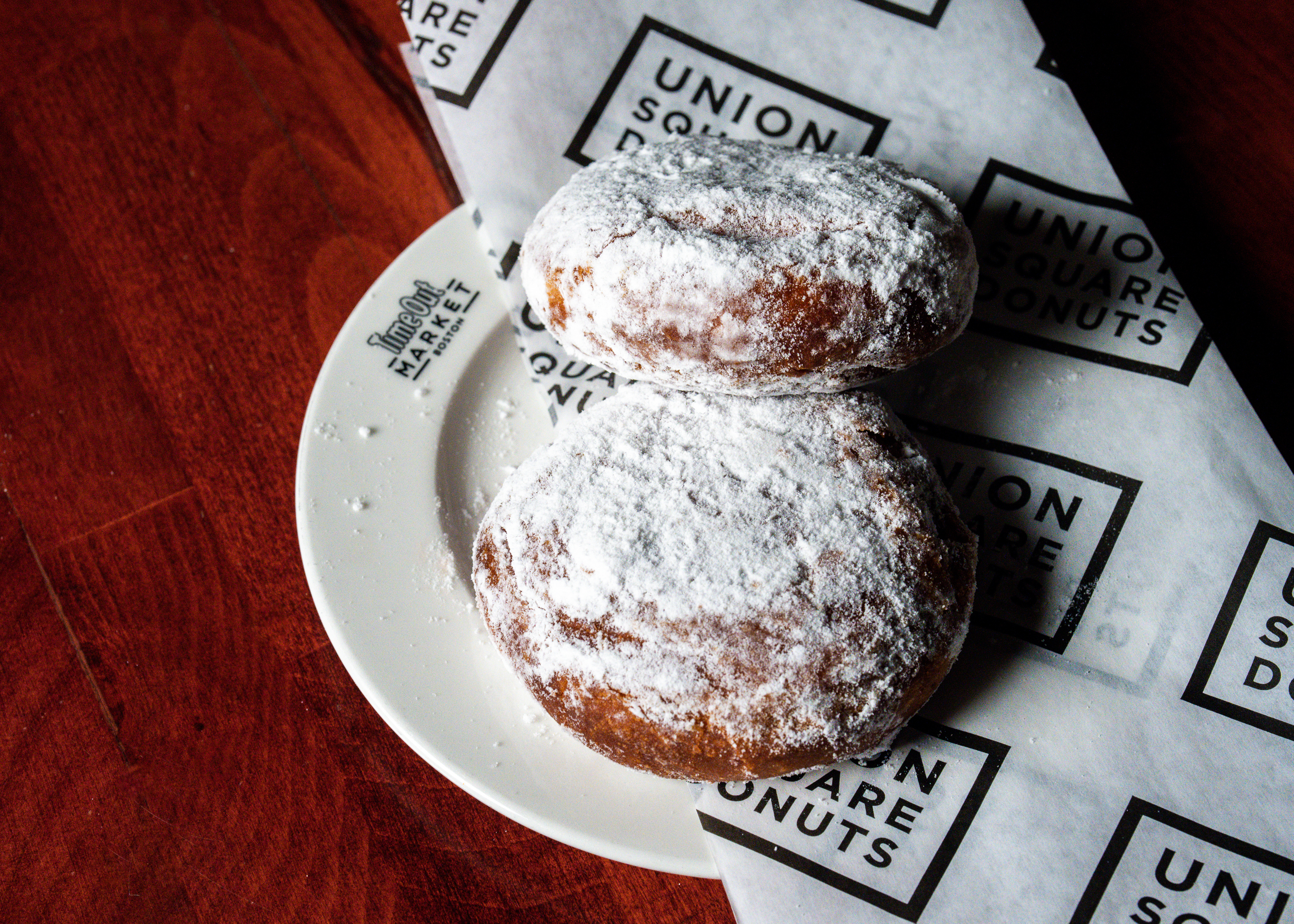 Union Square Donuts co-owners and brothers Josh & Noah Danoff grew up in Amherst, MA celebrating Hanukkah with their family. They have always looked forward to their favorite sweet treat this time of year: Strawberry Sufganiyot. This traditional jelly filled donuts tossed in snow-sugar were a staple on their holiday table to be shared with family and friends. When they launched Union Square Donuts as adults, this was one donut that was sure to make the menu. Josh & Noah are proud that they can share their sweet tradition with families across the Boston area and help new families carry on a beautiful Hanukkah tradition. So next time you are in the Market, save room for this sweet treat.
Rasta Pasta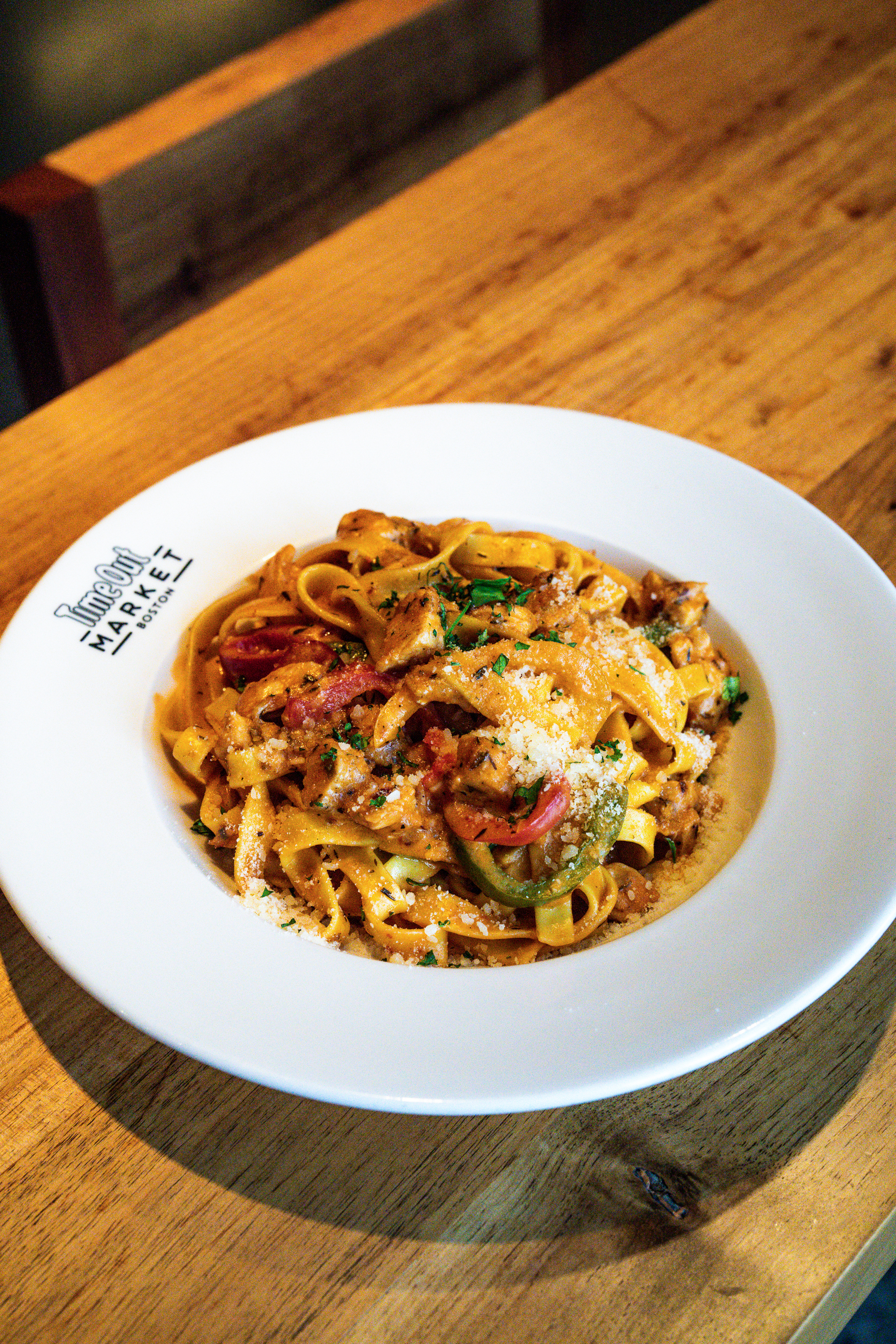 Rasta Pasta is a dish that has been around for a while thanks to D'Angelo Doyle at Michael Schlow's Italian Kitchen. But over the past few years, it has really gotten popular. Rasta Pasta brings back memories of home for Chef D'Angelo Doyle. He was born in Barbados where these spices are used on a daily basis. So, he was inspired to unite Italian cuisine with his West Indian background. And at the same time has brought a bit of the tropics to Boston right when we could all use a little warmth.
Pozole
Pozole is a common dish year-round in Mexico but is especially popular in the winter and around the holidays. This is a traditional Mexican dish that many families pass down from generation to generation. Essentially, it is soup meets stew. Deliciously rich from the pork, unique from the hominy and smoky from all the Mexican chilies, this is a belly warming bowl that is perfect for a chilly Boston day or a holiday celebration.
Holiday Smash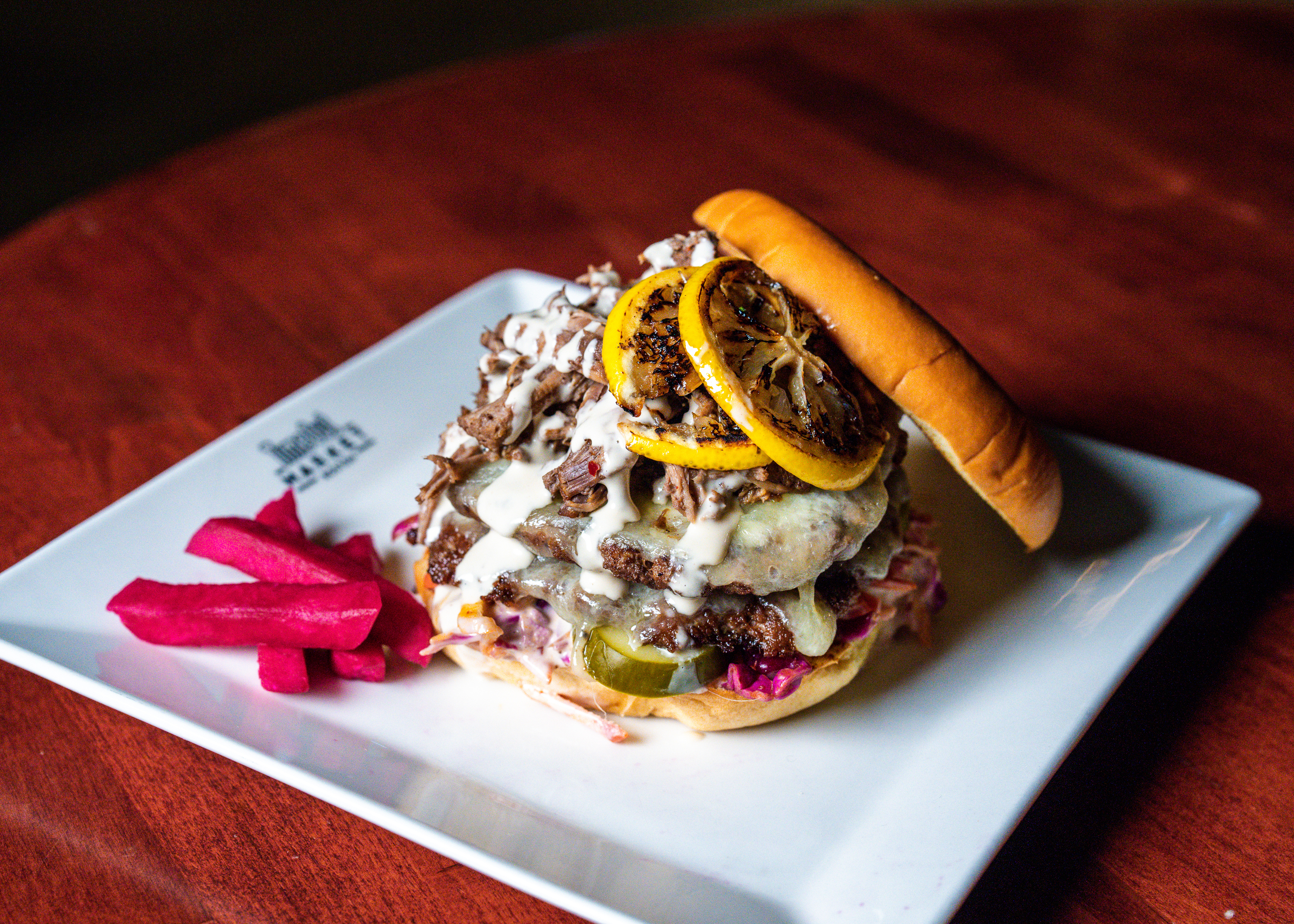 This mouthwatering creation is a homage to the unforgettable moments Owner, Nina Festekjian, and her family shared during holidays in Lebanon, where the streets were alive with the spirit of celebration.
Stuffed Grape Leaves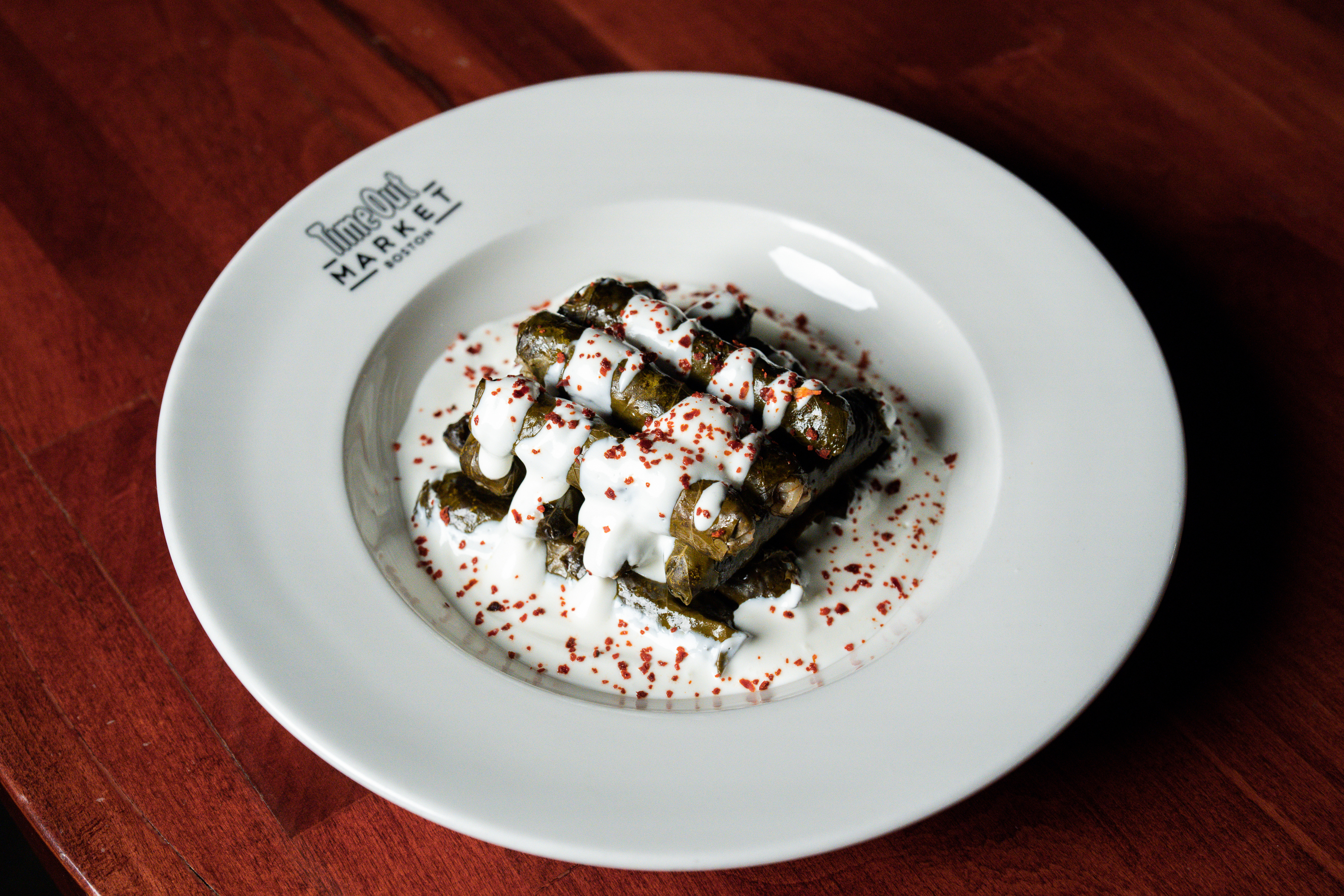 Owner, Nina Festekjian, wants guests to step into a world of tradition with her Stuffed Grape Vine Leaves, also known as Sarma. A tantalizing blend of seasoned beef, rice, tomato, and onion—rolled into savory cigars—the flavors are meant to transport you to the warmth of the holidays. According to Nina, "Our Stuffed Grape Vine Leaves paired with our signature yogurt sauce aren't just a dish; they're a celebration of shared moments, a testament to the timeless art of family cooking."
Braised Short Rib Pizza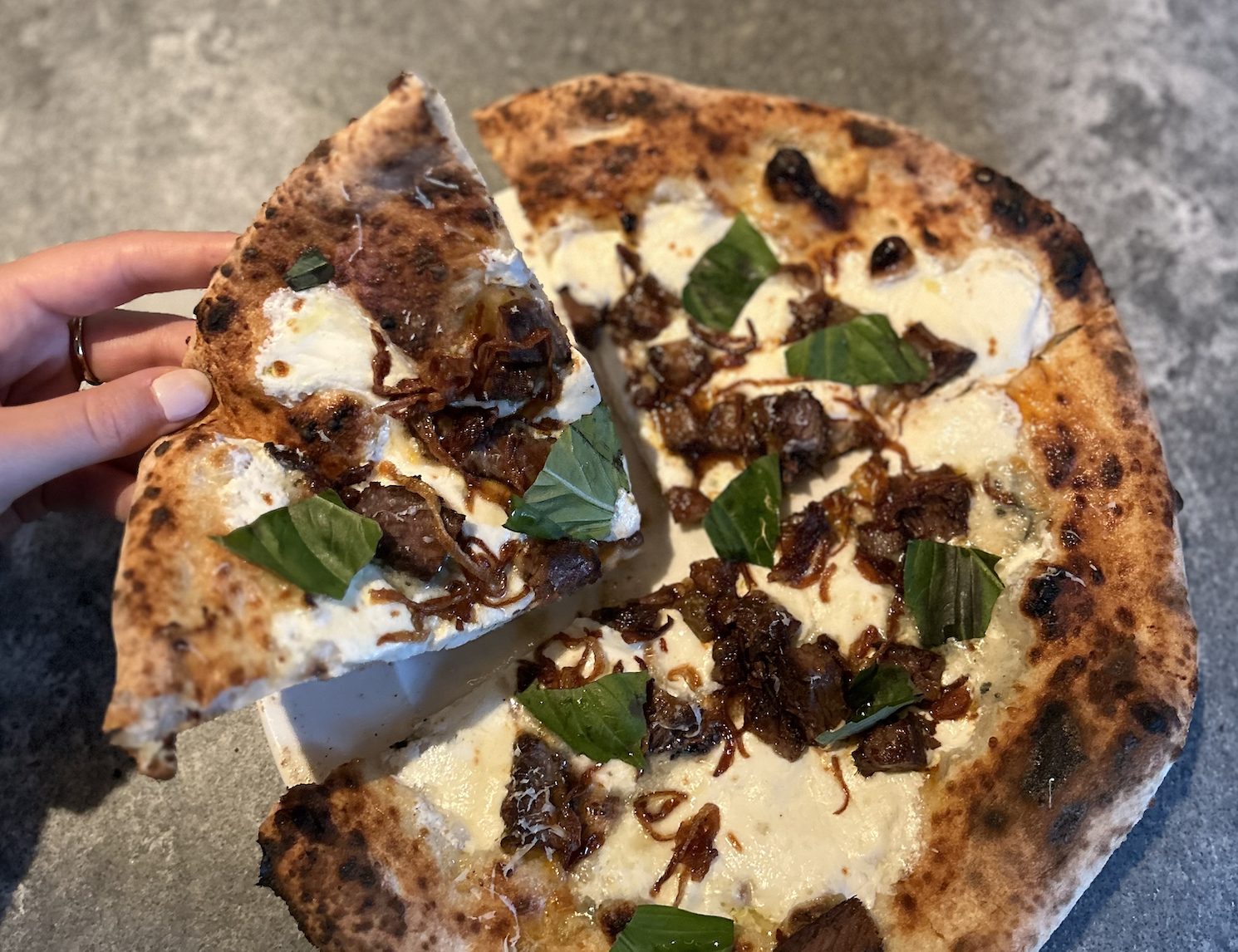 Growing up, founder Conor Cudahy and his family would always make braised short ribs for Christmas dinner. And he decided to bring those flavors here to Time Out Market Boston this holiday season by creating a limited time only Braised Short Rib Pizza. Treat yourself to this tasty treat before it is gone.
Tom Kha Gai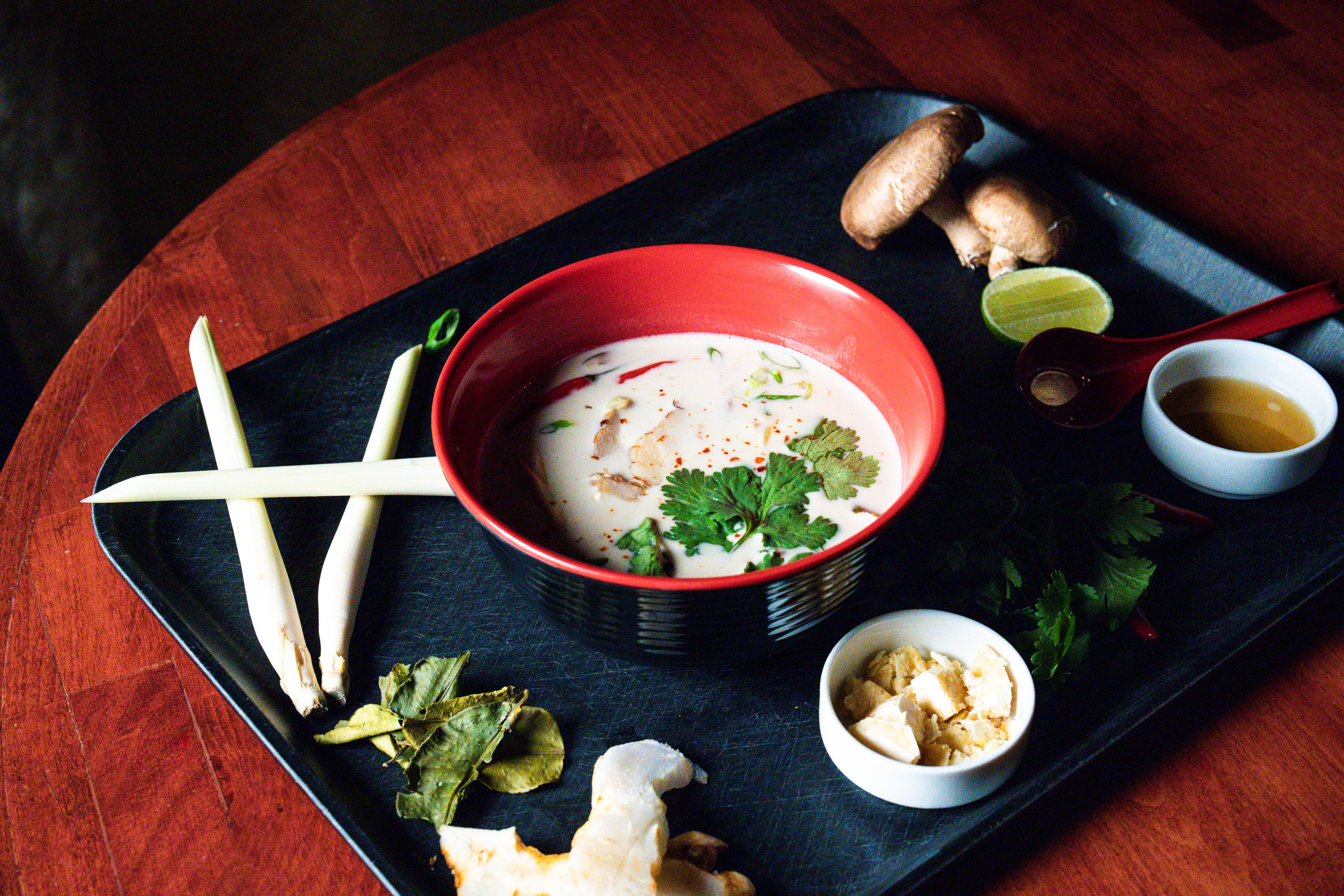 Chef Aleksandr Bakhrakh went to Thailand in December a few years ago and loved the way they make this soup there, with its complex flavors with amazing aroma. He ate Tom Kha Gai every day on the trip and made this soup for friends once returned to Boston and they all loved it. Now it is a December staple for him, and it is a fun special to try at Inchu this season when you want something to warm the belly and perhaps the soul.
Holiday Beef Stew
Growing up, Chef Matt Kinscherff, would go from his mom's house to his dad's house on the other side of Boston. He and his dad and would spend a lot of time coming up with dishes to try and cook together. One of the first of these dishes was a hearty beef stew. Beef stew taught him the fundamentals of cooking at a young age. And he is now sharing this wonderfully Boston dish with all of us at the Market.