November brings the season of giving and at Time Out Market Boston we like to make giving back fun. How do we do that? Through our monthly "drink for a cause" cocktail.
For every monthly drink for a cause cocktail sold, $1 will be donated to Community Servings, a local organization working to provide scratch-made, medically tailored meals to individuals experiencing chronic illness or nutrition insecurity.
This month the cocktail is the Sweet Potato Spudslide. The cocktail is made with Tito's, spiced sweet potato puree, cream, molasses and Graham Crackers. Swing by the Time Out Market Bar to try it for yourself this month.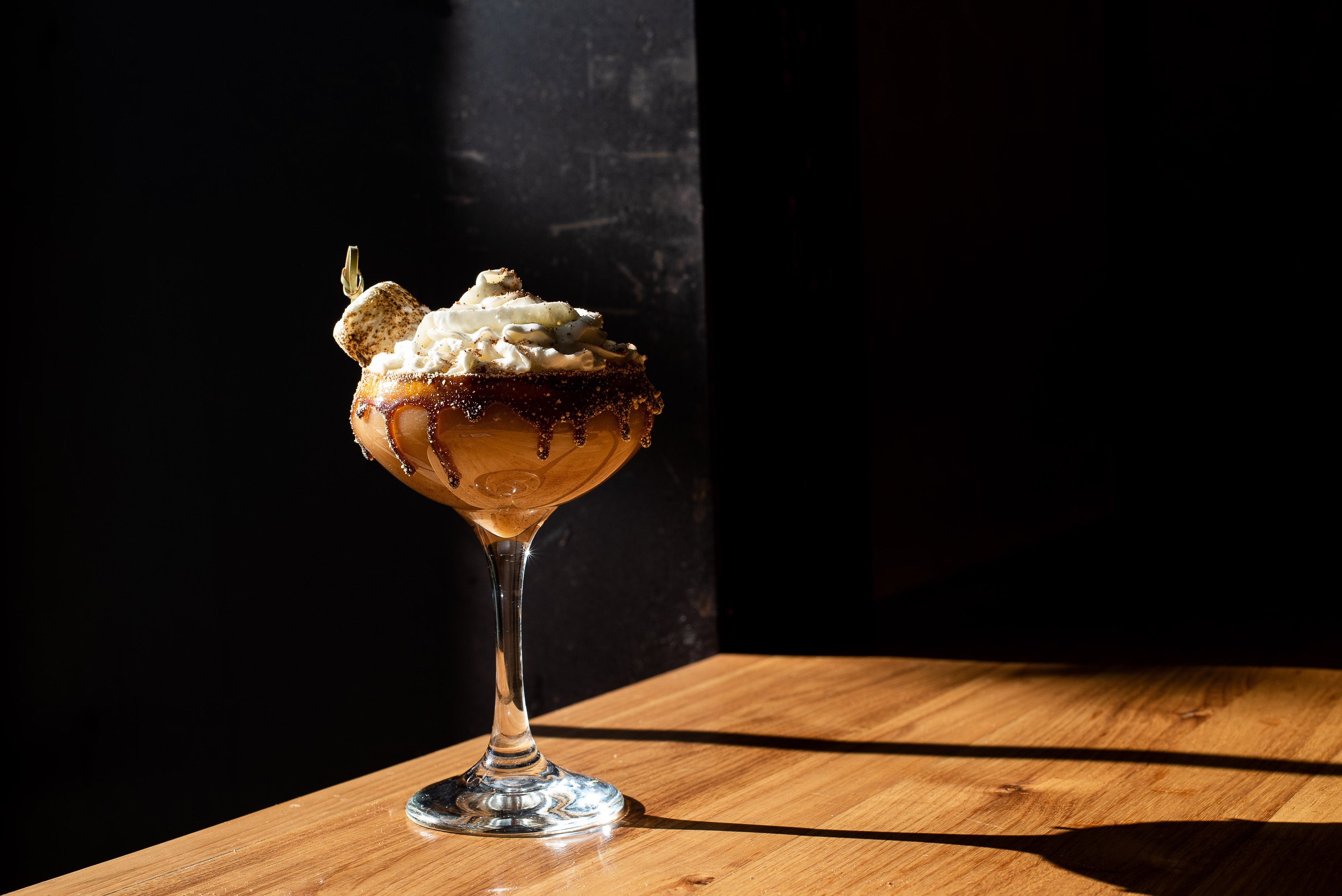 We also have a set of special cocktails that will be available the week of Thanksgiving only. Celebrate Drinksgiving with us and try this cocktail flight for just $20:
1st Course (Allspice and Everything Nice) - A milk punch of Wild Turkey Longbranch Bourbon, Allspice Dram, Port Wine, Lemon, and Honey
2nd Course (The InLaws) - Baked Cranberry Infused Espolon Reposado Tequila, Wild Turkey 101 infused with Delicata Squash and Mirapoix, Maine Root Ginger Brew, Lime Bitters
Dessert (Sweet Potato Spudslide) - Tito's Vodka, Spiced Sweet Potato, Cream, Molasses, Graham Cracker
Coffee (Espresso Martini) - Absolut Vanilla Vodka, Frangelico, Kahlua, Say Coffee Co. Cold Brew
The whole flight will be available from November 21 through November 23 and the "2nd course" cocktail, The In Laws will be available a little longer, running November 21-30. So if you are looking for an excuse to sample some tasty cocktails with your friends and family, come to the market while you are back in Boston for Thanksgiving.
And while you are at Time Out Market, be sure to check out all our fall sweets too and all the other tasty things from each of our restaurants!