The Ultimate Meal is a new series where we share how to best enjoy Boston's best restaurants. Whether you have been to these restaurants a dozen times or are trying to check off as many as you can from our "best of" lists, The Ultimate Meal is here to help you decide what to order once you have sat down at the table. This time around we are talking about how to have the ideal experience at Grill 23.
There is no time like fall to remember why we love steakhouses in this country. The cozy interiors, the belly warming dishes and the big glasses of red wine, there is a lot to love about steakhouses. In Boston, we are lucky to have some amazing steakhouses, many of which we all grew up going to as "special occasion" restaurants, but thanks to elevated bar menus and cocktail programs have since grown into places worthy of a weeknight meal. I've always said that Grill 23 is my favorite steakhouse in Boston and every time I visit, I am proven right.
When to go to Grill 23
So much about a restaurant depends on when you go in for a meal. I would say Grill 23 is best experienced during prime time, book a 7:30pm table any night of the week.
Who to bring to dinner
If you have ever dined with me, you know that I am quite particular with where we are sat. Of course, your table location depends on how many are in your party and at Grill 23 one of the things that makes them great is that they do just as well with a party of ten as they do a table of two. However, steakhouses are a genre where the more really is the merrier, especially because you will be ordering sides that are meant to be shared, so I would say coming here in a party of four serves you twofold, first you are likely to be seated in my favorite area, which is the left-hand side from the main entrance, and you will have just enough people where you can comfortably order a few sides and not feel overwhelmed.
What to eat
So, you've gathered your friends (or dare I say wrangled up a double date?), booked the table and arrived at the restaurant. What do you order?
A steakhouse menu is going to be served in a traditional three course fashion, so unless your group is going for a full seafood tower as a shared appetizer, everyone should order their own starters and plan on not sharing. The absolute best starter to order at a steakhouse is a no brainier, a salad. I have made the mistake of ordering something more decadent so many times only to fill up before the steak arrives. But that doesn't mean you are in for a boring start to the meal. The wedge salad is delightful—more of a deconstructed wedge, it features just the right amount of blue cheese, bacon and juicy cherry tomatoes to get the taste buds woken up and is hearty enough to stop your stomach from growling. Trust me you will clean your plate.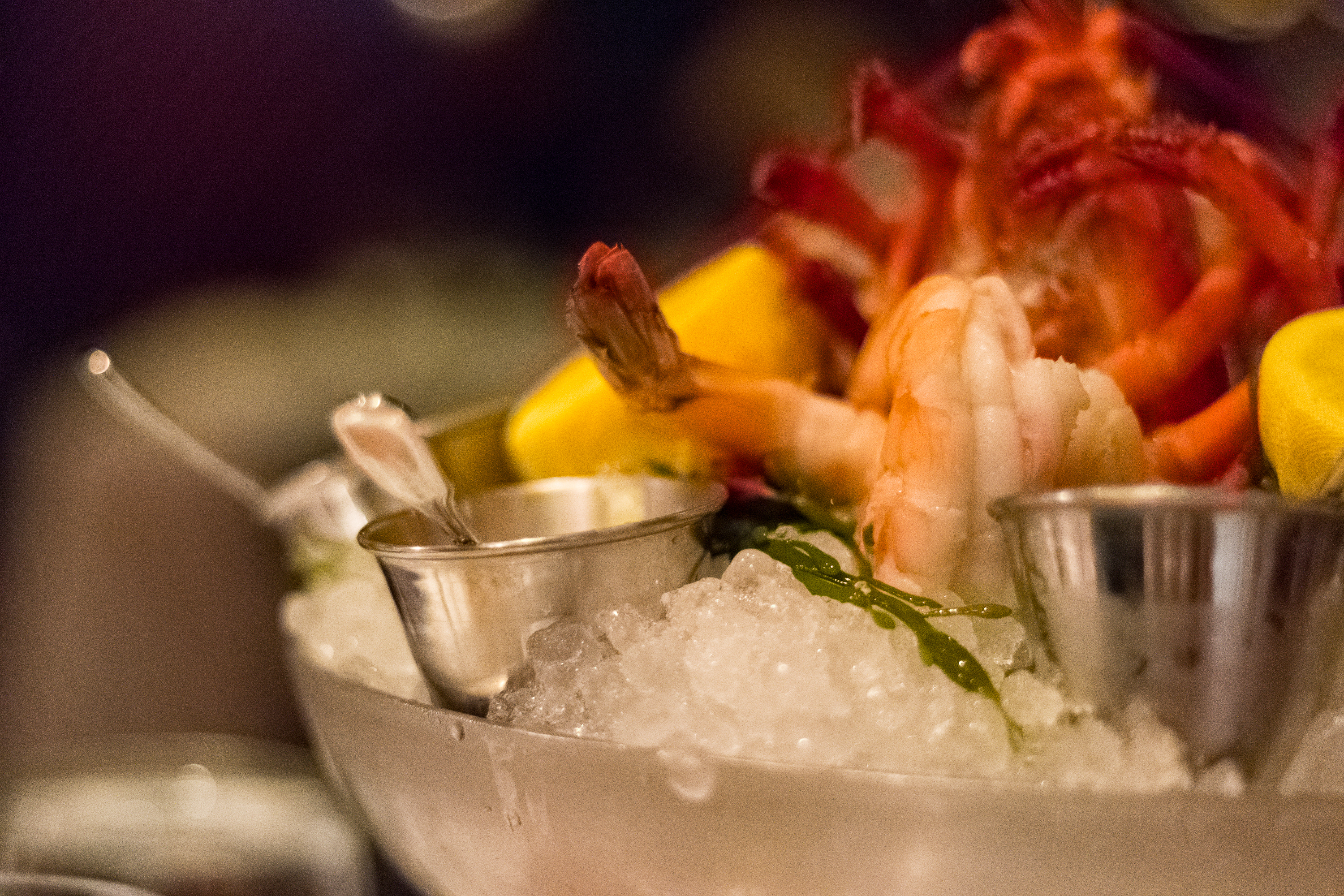 Next, the steaks. Obviously, this is one of those situations where you can spend as much or as little as you wish. However, the ideal choice has to be the 10 once American Kobe Cap Steak. At $90 it is well worth your money and when ordered at medium rare, has to be one of the best bites in Boston. And when you are feeling flush, add on a lobster tail for the ultimate surf and turf experience.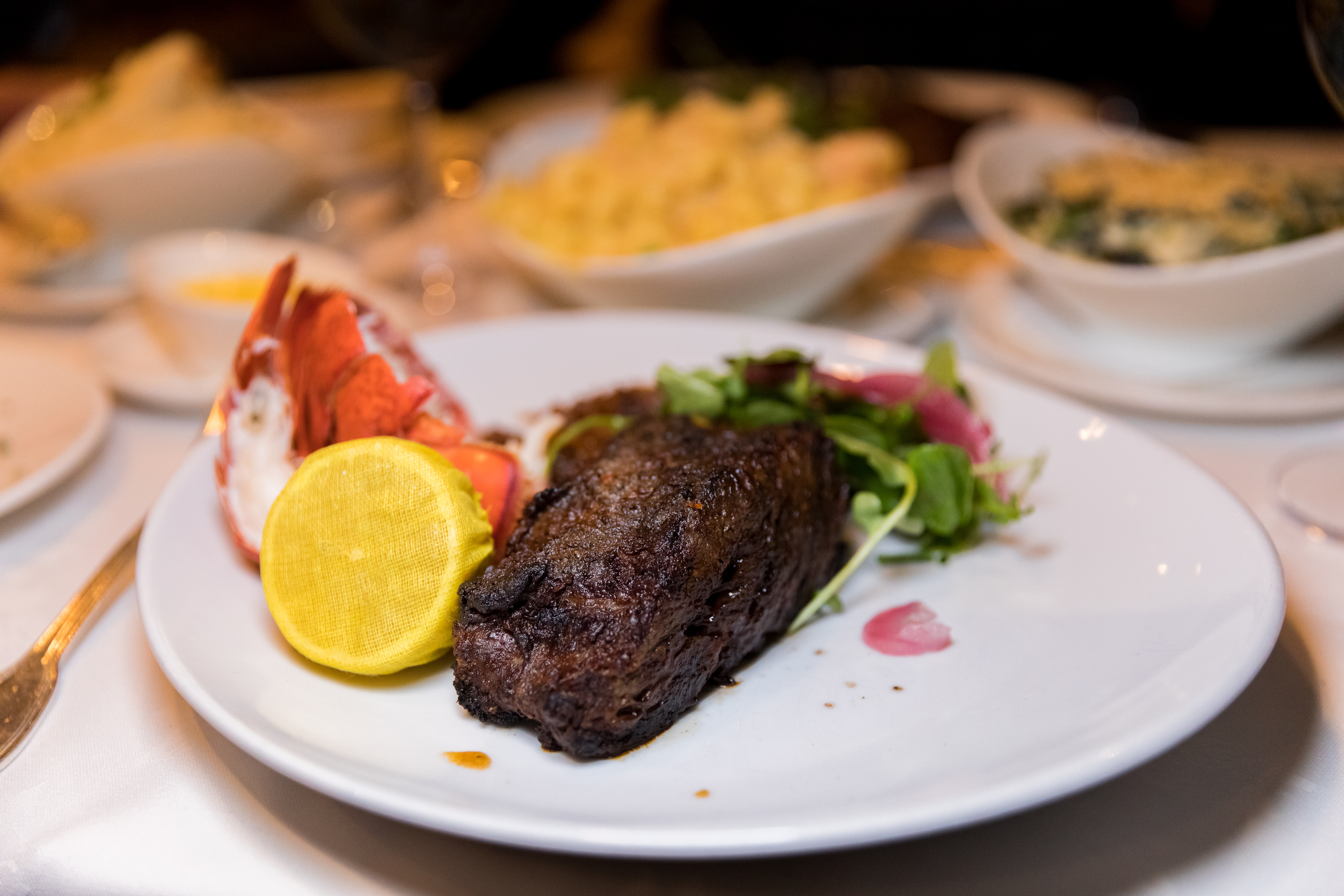 As for sides, the way to go is variety. For four people, three sides are more than enough: choice of potato (tots or mashed are my favorite), mac and cheese and then something green, I usually recommend asparagus.
If you have made it this far and still have some room left over, order a piece of the famous coconut cake and share it with the table. It is a classic for a reason.
What to drink
Typically, I start meals with a cocktail before moving onto wine. But Grill 23 is home to one of three Master Sommeliers in the state, so in this case I would say stick to wine the entire night and take Alex Powell's advice on what to order. For us, he recently recommended a lovely glass of champagne to start followed by Côtes du Rhône.
For more ideas on where to dine in Boston check out our list of the best restaurants in Boston and the best bars in Boston.