The Ultimate Meal is a new series where we share how to best enjoy Boston's best restaurants. Whether you have been to these restaurants a dozen times or are trying to check off as many as you can from our "best of" lists, The Ultimate Meal is here to help you decide what to order once you have sat down at the table. This time around we are talking about how to have the ideal experience at Krasi and Hecate. Did you catch our last one for Grill 23?

Krasi is the type of restaurant that we have always needed more of in Boston. The space is intimate and lively, and the menu is fresh and inventive—essentially it is just a great restaurant that feels like it is full of regulars every night of the week, because it is. Krasi serves modern Greek food and in their subterranean space the same team opened up a speakeasy earlier this year called Hecate and any night at Krasi needs to begin or end at Hecate because it is my favorite new bar in Boston.
When to go to Krasi
Krasi is one of those places that you could easily go for dinner during the week or a leisurely brunch on the weekends. And Hecate is a magical space because it is so dark in there, I always forget that I am there at 5pm because it always feels like midnight in the best possible sense.
Who to bring with you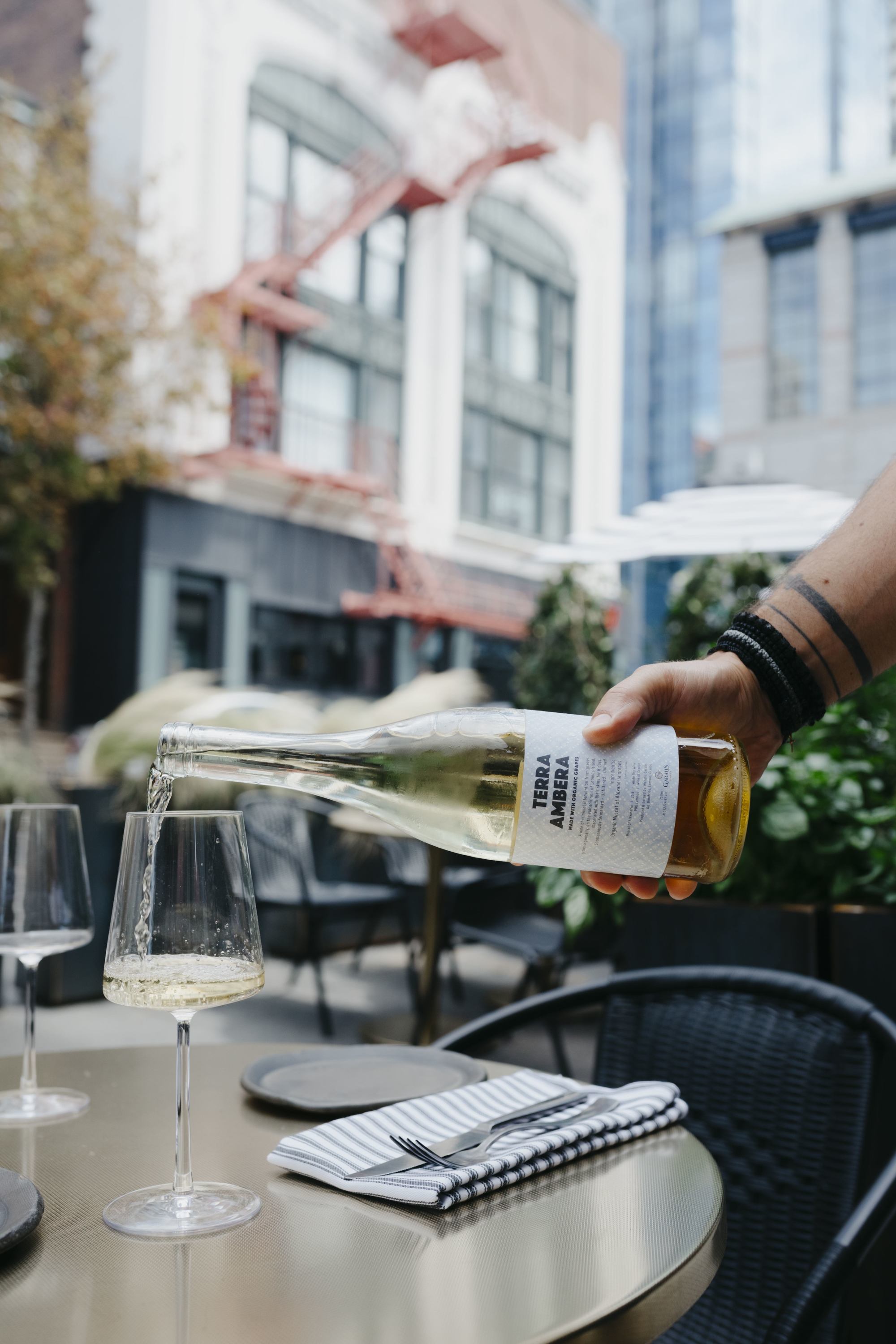 One of the reasons I am always recommending Krasi is that it is a place that can satisfy so many different types of dinner crowds. Whether you come in with business colleagues, friends or a date, you are sure to have a great time because the vibe is casual yet stylish so whether you come in jeans or a suit you will feel at home.
What to drink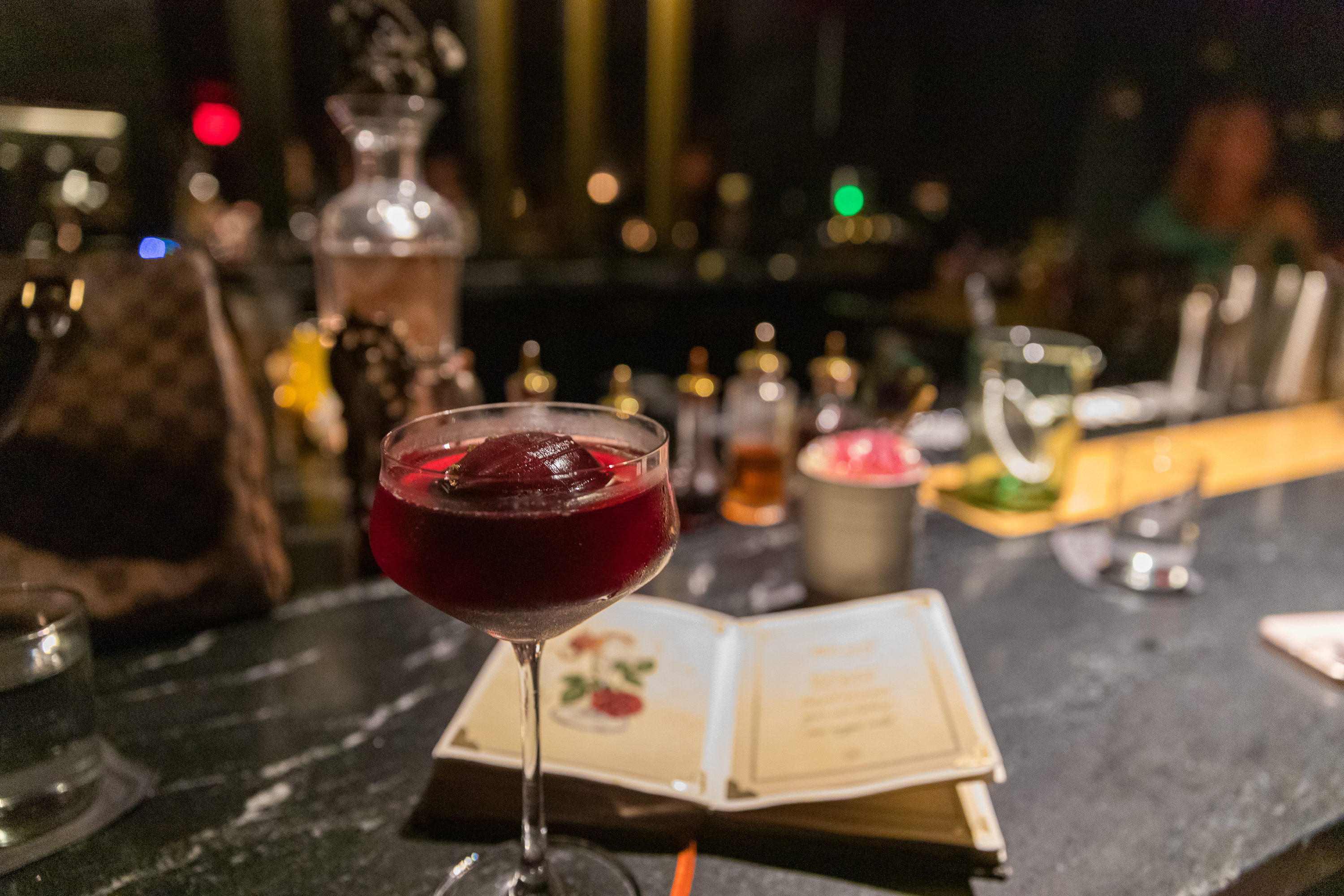 This time I am going to start with what to drink because I recommend getting in line at Hecate right at 5pm after work to try a few of their concoctions before heading upstairs to dinner. The bartenders are called spirit guides and I love that because the cocktail list is in a spell book and it is themed so appropriately and the staff all take their jobs very seriously, which we really don't see too often in Boston. Everyone stays on message, and it creates a mysteriously moody atmosphere which I love more and more each time we go in. My favorite cocktails right now are the Theosophy and the Circle of Protection. And once you go upstairs to Krasi, stick to the Greek wines because why not? They are great!
What to eat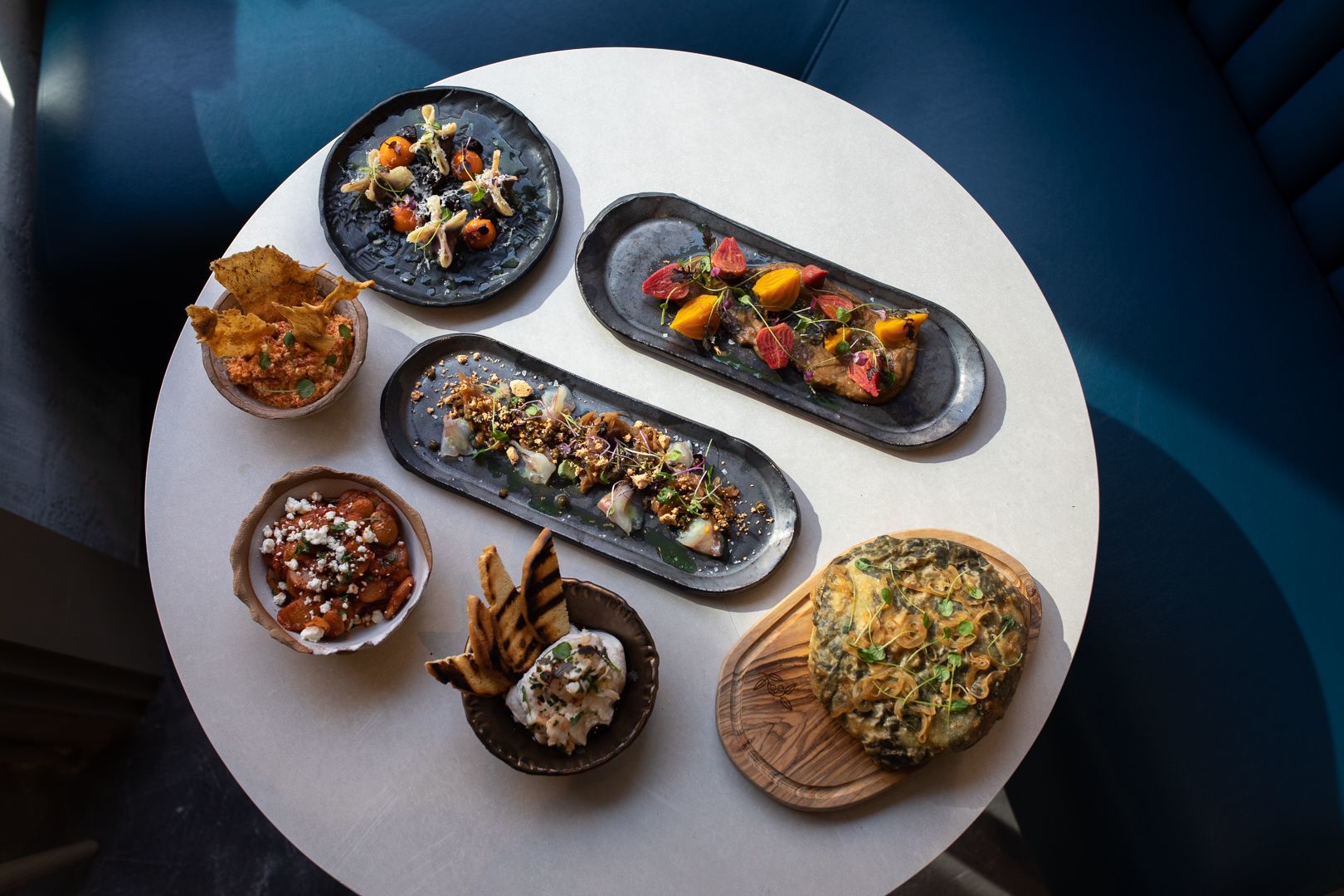 Krasi's menu is all about sharing, but even if you have a few picky eaters in your midst, there is something for everyone. Our ideal menu starts with the sea bass crudo and lots of the dips. If you go to a Greek restaurant and do not enjoy some pita with homemade dips, did you even go to a Greek restaurant? After a few sharable starters we then move onto the veggies, meats and seafood. The baked eggplant, fennel fritters and roasted mushrooms are often on repeat, alongside the braised octopus and the braised short rib. But be sure to save room for dessert, they are excellent. Order any sweets on the menu—you can't go wrong.