The best clubs in Boston
For a night of unabashed fun with friends, head to the best clubs in Boston and dance all night with a drink in hand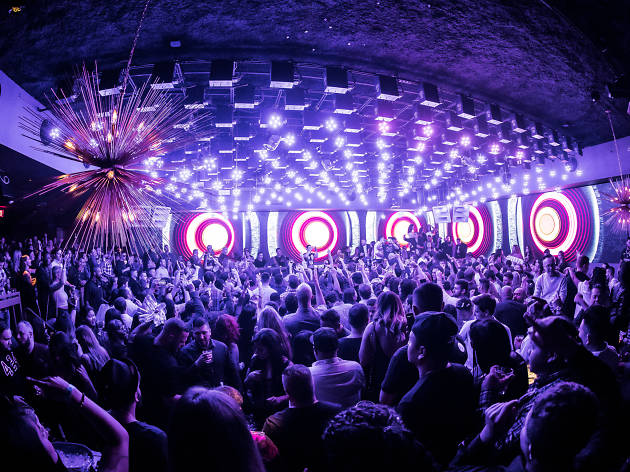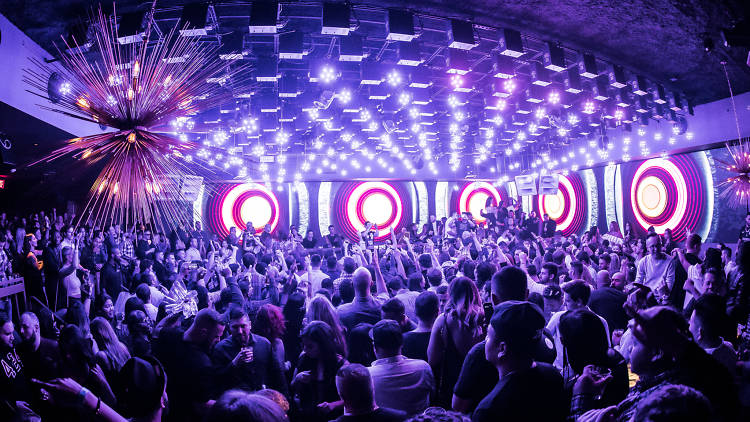 You can have a fancy meal at the best restaurants in Boston or a picture-perfect evening on one of the best rooftop bars in Boston, but when you want to go wild you head for a nightclub. The best clubs in Boston guarantee a memorable night out with big name DJs and themed dance parties. Grab your friends and dance the night away. Since you'll likely need a little pick-me-up the next day, here's our list of the best brunches in Boston to refuel and get ready to do it all again.
RECOMMENDED: Full guide to the best bars in Boston
Best clubs in Boston
Big Night Entertainment Group is behind the city's most high-end nightlife experience: 12,000 square feet of stylish fun, located in the middle of the Seaport action. Custom content from Steve Aoki's VJ and animation team keeps the crowds engaged, as do the state-of-the-art kinetic light system and 70-foot LED wall that wraps around the dance floor. Keep an eye out for international chart-topping DJs and celeb performers like Shaquille O'Neal.
Royale has been known for big bashes since its previous incarnation as the Roxy. The club hosts national-level music acts, and the club kids flock here on weekends to dance the night away. The massive room has a grand stage, an elegant marble foyer, cushy seating nooks, a fantastic sound system, a festive light show, VIP balconies, and more.
Icon is a splashy, sassy venue, featuring more than 7,000 square-feet of hip space and a state of the art sound and lighting system. On Friday and Saturday nights, DJs draw crowds, spinning a mash-up of Latin, house, and hip hop.
Big Night Entertainment Group's nightclub at the Encore Boston Harbor features top DJs and sophisticated interiors. The nightclub is a classy nightlife option within the huge hotel casino complex in Everett, making it the perfect way to end to a night of gaming and high end dining.
One of several spots that first dragged downtown Boston out of late-night wasteland, Good Life hangs on by catering to many different scenes. On a given night, the DJs may be spinning top-40 hits, underground hip hop, Latin remixes or cutting-edge electro music. Don't like the scene upstairs? Head down to the more intimate subterranean lounge area.
At this eclectic nightspot near Central Square, DJs spin the best vintage hip-hop, classic electro, and underground dance. More of a lounge than a full-on nightclub, Middlesex has an ever-changing configuration; the room is filled with metal benches on wheels that can be artfully arranged for any number of situations. Check with the venue to learn about electronic nights, queer dance parties, and special guests.
Venu is known for sky-high cover charges and expensive drinks, but for those who have the cash, entry is worth it. A good time is all but guaranteed. Entourage Saturdays are the night to be here, and you should probably arrive early and dress to impress in order to improve your odds of getting in.
The W Hotel's nightclub/party space resembles a tunnel inside some sort of futuristic space vessel. Tunnel is also visually striking, with curvy couches, sleek decor, and multi-colored lighting. The champagne menu is extensive and expensive, but other drinks are more reasonable. Arrive early for an easier chance of getting in, and sometimes there's reduced admission for early entry.
While some know the Phoenix Landing as Cambridge's busiest soccer bar, the space really comes alive at night, when the pub-like space transforms into an old-school dance spot. The floor is tiny, but the variety of tunes is huge. Keep an eye out for popular 80s nights, plus DJs spinning hip-hop, reggae, house, techno, new wave, dubstep, and more.
Bijou caters to an upscale, international crowd with a range of big-name, international DJs. Arrive early (around 10 or 11pm) if you don't want to wait on line—or worse, not get in at all. The space is small and intimate, but often loud and crowded. Check the website for upcoming appearances by big-name acts.
The Beehive often resembles a nightclub for grown-ups—of which there are precious few in this town. The bohemian, jazz-centric supper club allows folks of a certain age to dine, drink and then dance in a laid-back, permissive setting where there's no cover or dress code. While jazz is the main musical genre, on any given night you can also expect blues, electronica, reggae, Latin, cabaret and burlesque.
Part of the nightclub family that also includes Venu and Icon, Cure is a glam spot located in an historic theater basement. The colored ceiling lighting makes it feel like you're dancing inside a Rubik's Cube. Wednesday is the club's weekly gay and lesbian dance party, and weekend nights see DJs come in to keep the party going.
Located in the middle of Boston's student epicenter (it's near BU and BC, among others), Wonder Bar goes from classy during the day to clubby at night. DJs transform it into a dance club that keeps the energy up until closing time at 2am.
14
Photograph: Courtesy Yelp/Havana Nightclub
Salsa and bachata are the dances of choice at this Cambridge nightclub. Nights out here are all about practicing dance moves while having a great time. Mondays and Tuesdays are alchohol-free for the younger set, but Fridays and Saturdays are straight up dance parties with a full bar. Don't worry about your skills or bringing a partner—a welcoming community of dancers are there to help you learn.
This former Dorchester pub now has a dark wood interior, a lengthy martini list, and an upscale menu. After 10pm on weekends, the smoke machines, lights and rib-shaking subwoofers come on, and suddenly the space belongs to lively, gay-leaning crowds for karaoke Fridays and "Magnum Saturdays."
During the week, Ned Devine's is simply a cozy Irish pub serving fish and chips, award-winning clam chowder, corned beef, Guinness onion soup, and other pub favorites. On the weekends, it transforms into popular nightlife spot with live music and dancing.