The best breakfasts in Boston
Here's where to go for nourishing meal to start your day off right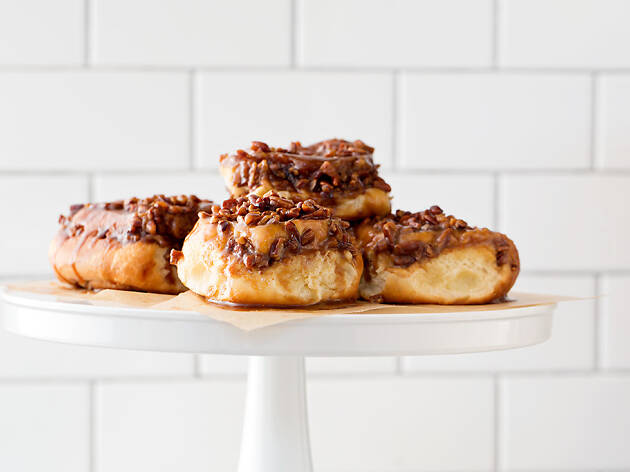 How do you like to fuel up in the morning? Whether it's a bagel to go or a plate full of eggs and bacon, the best breakfast spots in Boston have you covered. Weekends are for splurging on one of the Boston's best brunch spots, but weekday mornings at these top eateries are satisfying for body and mind, with fresh juices, baked goods, and more. Many even offer breakfast any time of day. If your breakfast tastes lean towards the greasy-spoon variety, check out our list of the best diners in Boston. If your only breakfast requirement is a jolt of caffeine or carbs, try one of Boston's best coffee shops or one of the best bagels in Boston.
RECOMMENDED: Full guide to the best restaurants in Boston
The best of the city under one roof
Start your day off with a curated morning feast, including delectable donuts from Union Square Donuts, world-class coffee drinks from George Howell Coffee, egg sandwiches and smoked fish platters from Mamaleh's, and healthy treats and smoothies from Revolution Health Kitchen.
Best breakfast spots in Boston