Heads up! We're working hard to be accurate – but these are unusual times, so please always check before heading out.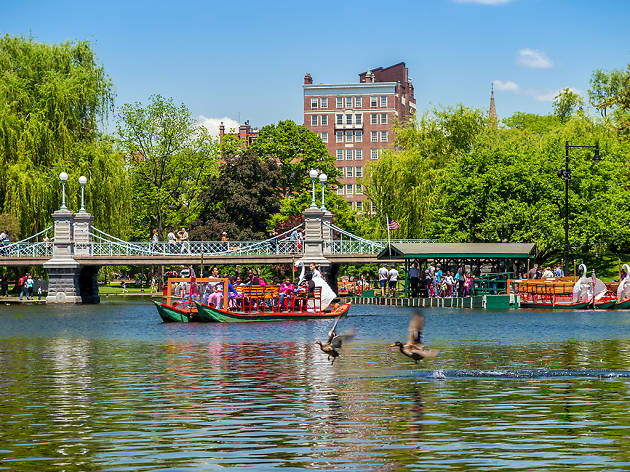 The 10 best Boston walking tours
See the city on foot with these fun and informative walking tours around Boston
Boston has a history that spans centuries, and the city offers hundreds of landmarks and historic locales where you can learn about some of America's most important events. Boston is also a compact, walkable city, so its landmarks can be easily explored on foot. Guided tours of the Freedom Trail and other neighborhoods are a great way to take in local history and culture. The city also has a rich culinary scene, and food tours will steer you towards the best of the best. For a deep dive into Boston's history and culture, check out the best walking tours the city has to offer. And once you've finished a tour, keep the fun going by checking out the best Boston attractions, best free things to do in Boston, and best museums in Boston.
RECOMMENDED: Full guide to the best things to do in Boston
Best Boston walking tours
Photograph: Courtesy Yelp/Daniel S.
1. Freedom Trail to Copley Square
This two-hour guided tour from Boston City Walks begins with historic highlights along the Freedom Trail. As it continues, you'll get a glimpse of the fancy homes in Beacon Hill, explore the Public Garden, see Victorian brownstones in Copley Square, walk along Newbury Street, and end up at the Boston Marathon finish line. This informative and accessible tour is ideal for families and anyone who wants to explore picturesque neighborhoods and the Freedom Trail in one go.
Photograph: Courtesy Yelp/Gem S.
Movie fans can visit more than 30 filming locations from movies and TV on this tour from On Location Tours. From benches (Ted and Good Will Hunting) to bars (Cheers and The Departed), historic homes (The Thomas Crown Affair) to Dunkin Donuts (The Town), you can reenact movie scenes while also learning about some of Boston's historic landmarks. A local actor leads the tour, so you'll also get some behind-the-scenes info about Boston's film industry. This one often sells out, so book in advance.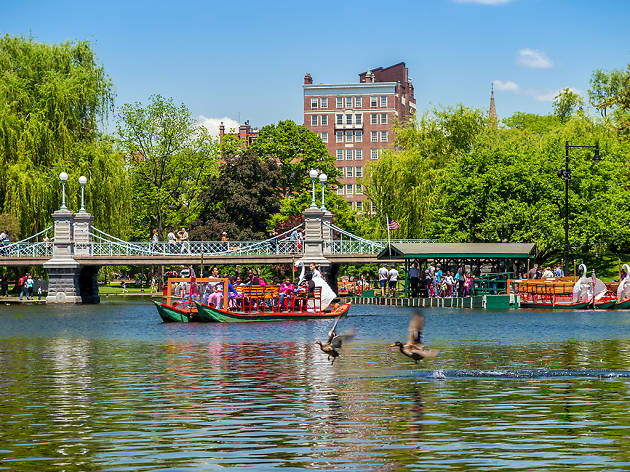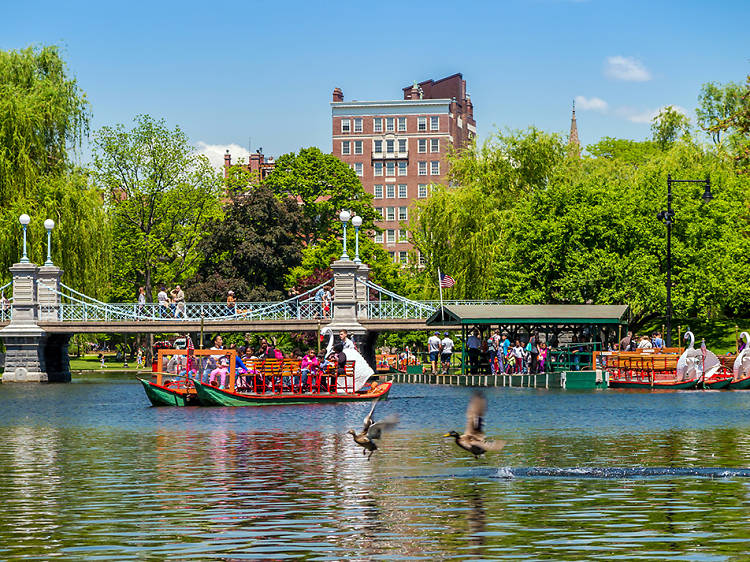 Photograph: Shutterstock
3. PhotoWalks Highlights of Boston
For photo enthusiasts and Instagram influencers, PhotoWalks offers walking tours through Boston landmarks and give instructions and creative tips on how to best capture them, whether with a digital SLR or just a smartphone. The Highlights of Boston tour covers the most photogenic parts of the Freedom Trail. Beacon Hill, the Public Garden, and Back Bay. Lead by a professional photographer, this tour will ensure you see city's historic highlights and head home with some great pics to share.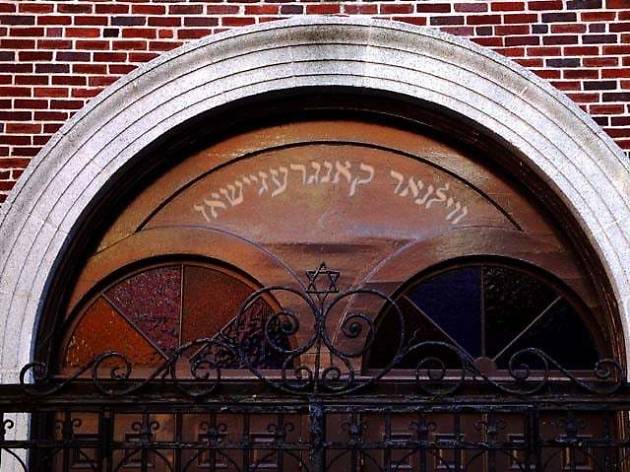 Photograph: Courtesy Yelp/Tarah H.
4. Boston Jewish Culture Walking Tour
Learn about Boston's Jewish roots on this Boston City Walks tour that explores historic synagogues, homes, gathering spots, and neighborhoods. The tour begins in the "back side" of Beacon Hill, where Jews resided in the 19th century. Stops include the Vilna Shul, Puffer House Cigar-Rolling Factory, and the Holocaust Memorial. The tour concludes in the North End, which was home to Jewish immigrants before Italians transformed it into Little Italy.
Photograph: Courtesy Yelp/Boston Pizza Tours
5. Boston Pizza and Taverns Tour
Beer and pizza make a history lesson a whole lot more fun. With Boston Pizza Tours, you'll visit a series of historic taverns and try some of Boston's best pizza. Explore Faneuil Hall, Blackstone Block, and the North End. Settle in at Bell in Hand, a tavern in operation since 1795, and grab a drink where Paul Revere once did. And, of course, enjoy slices from a range of famous Boston pizzerias.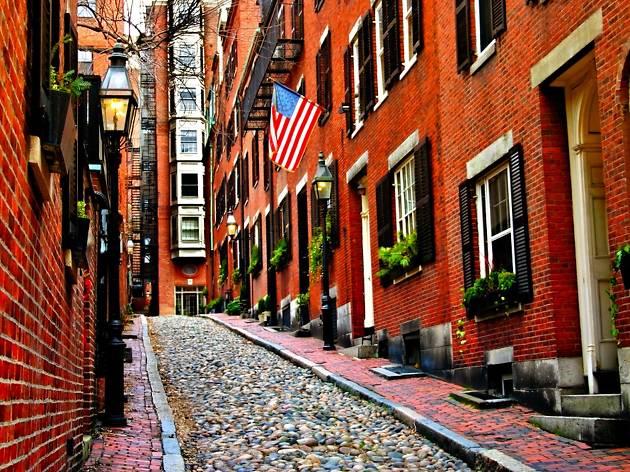 Photograph: Shutterstock
6. PhotoWalks Beacon Hill Tour
Beacon Hill is one of the most exclusive residential areas in Boston. The neighborhood's narrow streets, 19th-century homes, charming architectural details, brick sidewalks, gas lamps, and colorful flowers make it one of the most photographed segments in the city. To make sure you capture the beauty of this area, while also learning about its fascinating history, take a PhotoWalks tour led by a professional photographer. You'll pick up creative photography tips and learn how to capture the beauty of a scene from unexpected angles.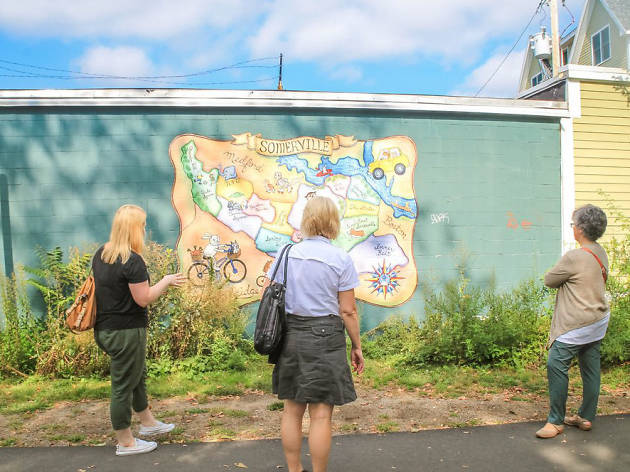 Photograph: Courtesy Yelp/Off The Beaten Path Food Tours and Experiences
7. Davis Square Food Tour
For a unique, food-focused tour, check out Off the Beaten Path Food Tours. Tastings, tours, and progressive dinners are offered in Harvard Square, Kendall Square, Jamaica Plain, and more. The Davis Square Food Tour highlights the colorful, diverse Somerville neighborhood that has become a hot destination for dining. With knowledgeable guides, you'll learn the history of the neighborhood, sample innovative eats, try your hand at candlepin bowling, and finish up with a taste of marshmallow fluff, a sweet treat invented in Somerville.
Photograph: Courtesy Yelp/Luke L.
8. Harvard Campus Walking Tour
You might just soak up some smarts on this Trademark Tours Harvard Campus Walking Tour. Current Harvard students will guide you around the campus and share their experiences. Visit historic buildings in Harvard Yard, see the famous John Harvard Statue, explore the surrounding Harvard Square neighborhood, and hear stories about some of the famous people who attended the school.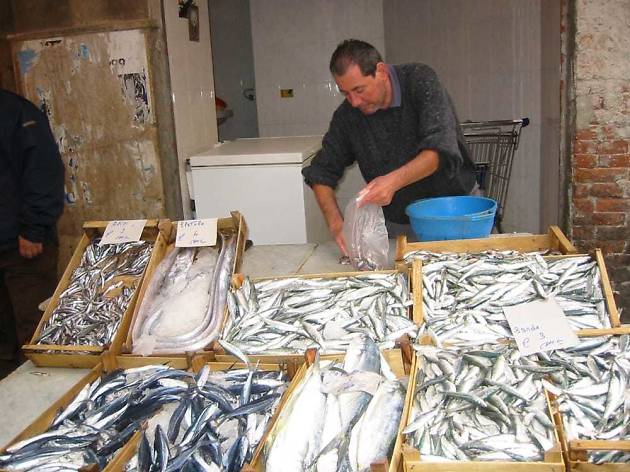 Photograph: Courtesy Yelp/Michele Topor's Boston Food Tours
The North End is an easy neighborhood to wander and sample delicious Italian delicacies on your own, but exploring with Michele Topor's Boston Food Tours can take your knowledge to another level by teaching (and feeding) you along the way. On this tour you'll learn how Italian food traditions were adapted to America, get insider cooking tips, and find out where to buy the best ingredients. You'll also learn about the best hidden gems in the neighborhood, ensuring you'll get more out of your future visits.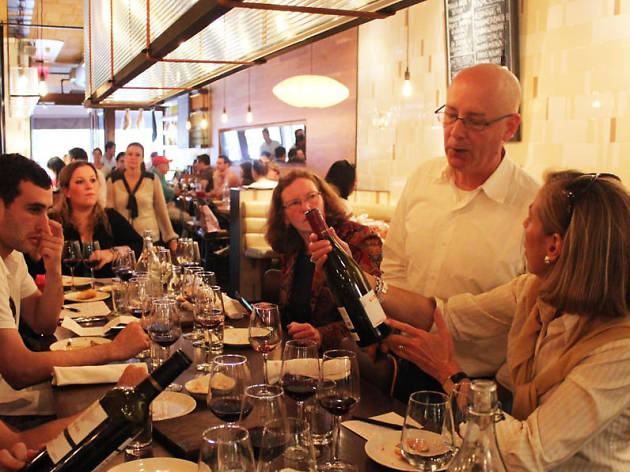 Photograph: Courtesy Yelp/City Wine Tours
With this offering from City Wine Tours, you'll learn about the North End while tasting wines at top restaurants and wine shops. Limited group sizes keeps the tours intimate, as knowledgeable guides teach tasting, pairing, and buying fine wines amidst the charming, historic venues. City Wine Tours also offers tasting tours in South End, Back Bay, and Assembly Row in Somerville.