Heads up! We're working hard to be accurate – but these are unusual times, so please always check before heading out.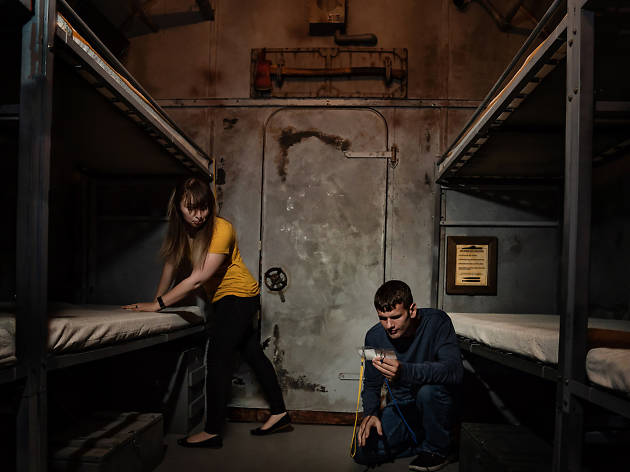 Best escape rooms in Boston
Put your problem-solving skills and nerves of steel to the test at one of these awesome escape rooms
Escape rooms offer a portal out of our everyday lives and into the one of strategy, puzzles and make believe. While some escape rooms might have facilities for youngsters, themes and challenges are usually adult-oriented. An escape room brings the fantasy world of online gaming into three dimensions, while adding old-time puzzle game elements and immersive, interactive theater. Still, if a relaxing drink is more in order head to one of Boston's best bars, or try some non-participatory drama in one of its best theaters. And if a day-long escape is required, head out on one of these best day trips.
RECOMMENDED: Full guide to the best things to do in Boston
Best escape rooms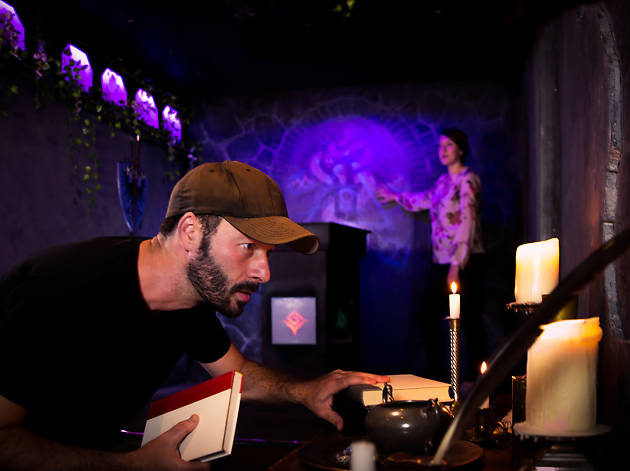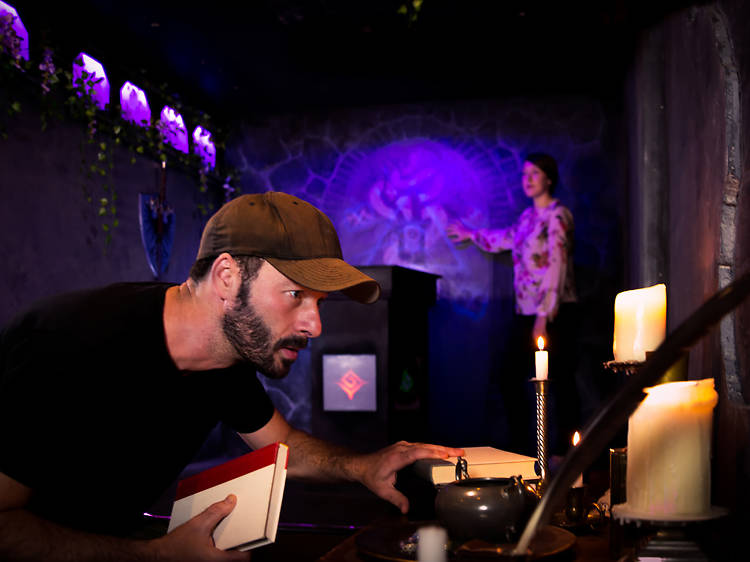 Photograph: Courtesy Boxaroo
Located Downtown on Court Street, Boxaroo bills its escape rooms as "adventures," which takes the heat off a little. Still, the idea is still to complete the "puzzle" and unlock, say, the secrets of a mysterious magician as you explore The Mystery of the Magician's Study. Or try The Conundrum Museum, which, true to its name, is a brain-teasing must for puzzle lovers. Games last around 60 minutes, can usually accommodate up to 10 players, and a review is presented at the end so you can check how you did and what you missed.
55 Court St, Boston; 617-616-8610; boxaroo.me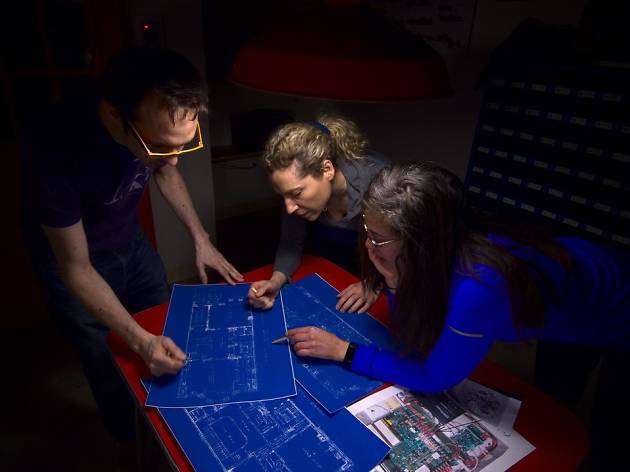 Photograph: Courtesy Yelp/Red Fox Escapes
Across the river in Central Square, Red Fox Escapes has been a great addition to Cambridge's amusement offerings. There are two immersive themed rooms; first there's The U-Boat, a World War II drama in which the British Royal Navy spies an German submarine, the U-Boat, seemingly abandoned. Your mission is to board the vessel for reconnaissance to gather intel. The other option is the locally-inspired The Museum Heist, which sets a diamond robbery in a Back Bay museum (even though the Back Bay doesn't have any museums, let alone one with diamonds!) Don't look for factual accuracy; look for clues, or end up in jail!
614 Massachusetts Ave, Cambridge, 617-417-8748; redfoxescapes.com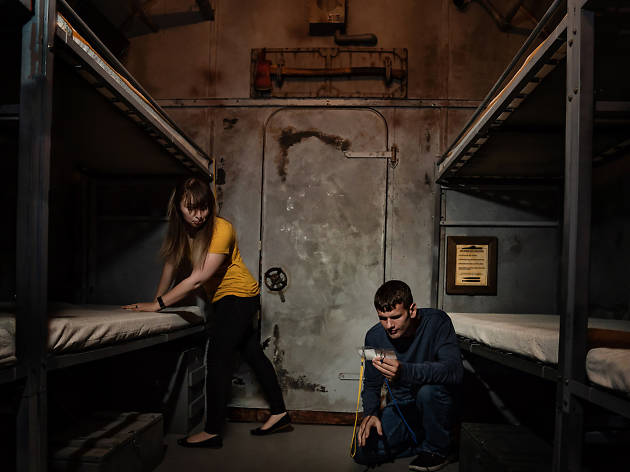 Photograph: Courtesy Trapology/Nicole Chan
As its name implies, there's a touch of the thriller about this popular escape room, located across from the Boston Common, near Emerson College. Trapology is hugely popular for its perplexing puzzles and clever clues. But there's a certain fear factor involved, particularly with The Retreat, a camping-in-the-spooky-woods-themed game that brings the Blair Witch Project to mind. Along with half a dozen regular rooms, limited edition pop-ups keep the action lively for regulars. Games are 18-plus, teens are allowed if accompanied by an adult.
177 Tremont St, 2nd Fl, Boston; 857-285-2085; trapologyboston.com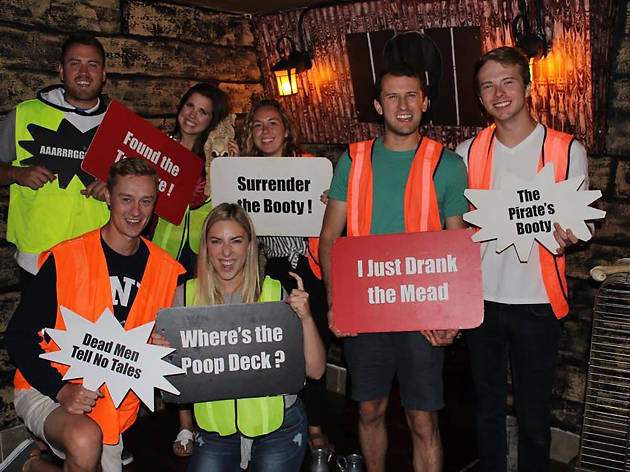 Photograph: Courtesy Room Escapers
There's no escaping Boston and its history at this Haymarket puzzle place. After all, Room Escapers is located in one of the city's oldest, most historic parts. Choose from three different themes: The Pirate's Booty II: The Lost Ship, which is based on the legend of a pirate shipwreck off Cape Cod; for Whitey Bulger fans there's Organized Chaos, a mystery set amongst Boston's criminal underworld in the early 1990s; and Panacea, which is set in an old-school apothecary, similar to the one that was once inside this very building in the early 1700s.
112 Blackstone St, Boston; 857-400-9144; roomescapersboston.com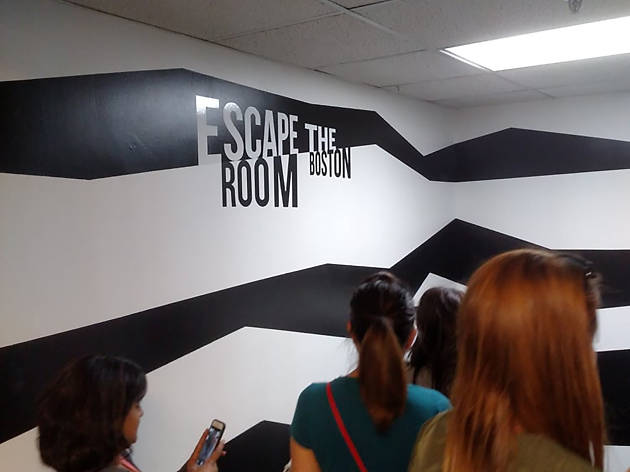 Photograph: Courtesy Yelp/Jeff D.
Part of a national chain, Escape The Room's Boston location is hidden away near Downtown Crossing and offers three escape rooms: The Clock Tower, which maxes out at 10 people, and The Apartment and The Dig, each of which accommodates up to eight players. The Clock Tower requires players to help get time back, well, on time; The Apartment is a classic escape scenario; and The Dig is set underground, so claustrophobics might be in an extra hurry to escape. As per the norm, players have an hour to sort each one out.
33 West St, 3rd Fl, Boston; 857-256-1174; escapetheroom.com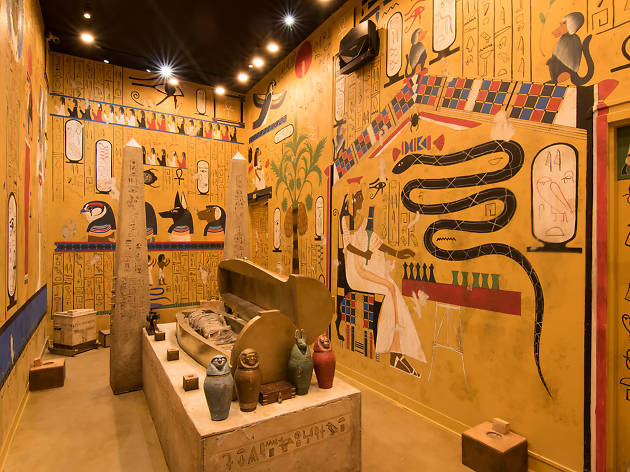 Photograph: Courtesy Skeleton Key
6. Skeleton Key Lynnfield
Skeleton Key is an intriguing addition to the MarketStreet Lynnfield shopping and entertainment complex, one that pairs the interactive fun of an escape room with the relaxation of a bar and lounge, complete with drinks and a small plates menu. Try one or more of the three different task-oriented puzzles: Starry Night is an art heist, Virus is a search to cure a global pandemic, and Scarab sees players race to unravel an ancient Egyptian curse. Each game can accommodate up to 10 people.
663 Market St, Lynnfield; 781-374-8200; skeleton-key.com/lynnfield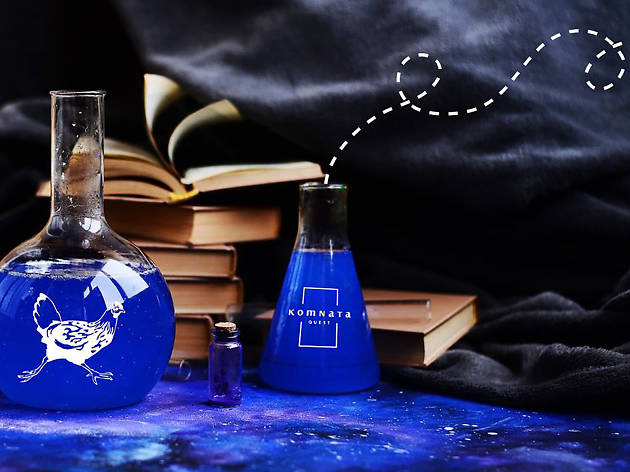 Photograph: Courtesy Yelp/Komnata Quest Boston
Part of an international escape room chain, this Brighton branch is a little different in that it offers only private adventure rooms. Whether it's a couple or a group, the room is always all yours. There are several themes to choose from, including the popular Dr. Frankenstein and St. Angelo's Castle; all are well thought out with enough puzzles to easily fill the hour-long room rental.
320 Washington St, Brighton; 857-206-3334; komnataquest.com/boston